Featured Products of the Library
| | | | | | |
| --- | --- | --- | --- | --- | --- |
| Catalog No. | Product Name | Summary | Targets | CAS Number | Smiles |
| A1933 | Carfilzomib (PR-171) | Proteasome inhibitor,epoxomicin analog | Proteasome | 868540-17-4 | CC(C)CC(C(=O)C1(CO1)C)NC(=O)C(CC2=CC=CC=C2)NC(=O)C(CC(C)C)NC(=O)C(CCC3=CC=CC=C3)NC(=O)CN4CCOCC4 |
| A4084 | Vorinostat (SAHA, MK0683) | HDAC inhibitor | HDAC | 149647-78-9 | C1=CC=C(C=C1)NC(=O)CCCCCCC(=O)NO |
| A4105 | M344 | HDAC inhibitor,potent and cell-permeable | HDAC | 251456-60-7 | CN(C)C1=CC=C(C=C1)C(=O)NCCCCCCC(=O)NO |
| A4120 | MK-5108 (VX-689) | Aurora-A kinase inhibitor,highly selective | Aurora Kinase | 1010085-13-8 | C1CC(CCC1OC2=C(C(=CC=C2)Cl)F)(CC3=NC(=CC=C3)NC4=NC=CS4)C(=O)O |
| A4192 | SGI-1776 free base | Pim kinase inhibitor,ATP-competitive | Pim | 1025065-69-3 | CN1CCC(CC1)CNC2=NN3C(=NC=C3C4=CC(=CC=C4)OC(F)(F)F)C=C2 |
| A8193 | ABT-737 | Bcl-2 inhibitor | Bcl-2 Family | 852808-04-9 | CN(C)CCC(CSC1=CC=CC=C1)NC2=C(C=C(C=C2)S(=O)(=O)NC(=O)C3=CC=C(C=C3)N4CCN(CC4)CC5=CC=CC=C5C6=CC=C(C=C6)Cl)[N+](=O)[O-] |
| A8715 | SBI-0206965 | ULK1 inhibitor | Autophagy | 1538604-68-0 | BrC1=C(OC2=C(C(NC)=O)C=CC=C2)N=C(NC3=CC(OC)=C(OC)C(OC)=C3)N=C1 |
| A8883 | SAR405 | Selective ATP-competitive inhibitor of Vps34 | Autophagy | 1523406-39-4 | C[[email protected]]1N(C(N=C2N3CC[[email protected]@H](C(F)(F)F)N2CC4=CN=CC(Cl)=C4)=CC3=O)CCOC1 |
Quality Control
Related Biological Data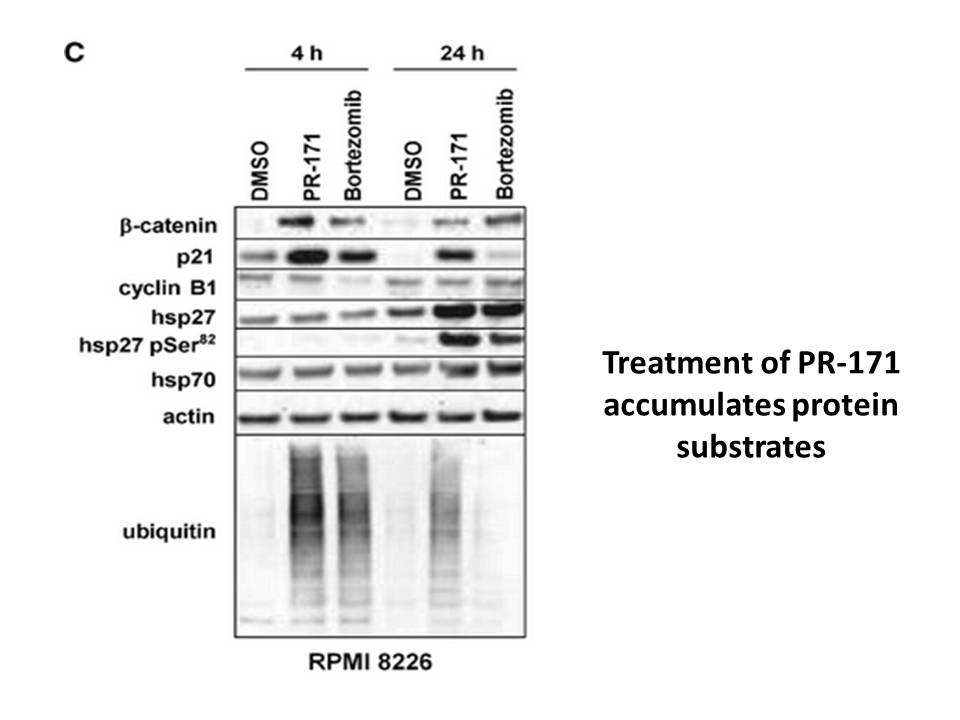 Related Biological Data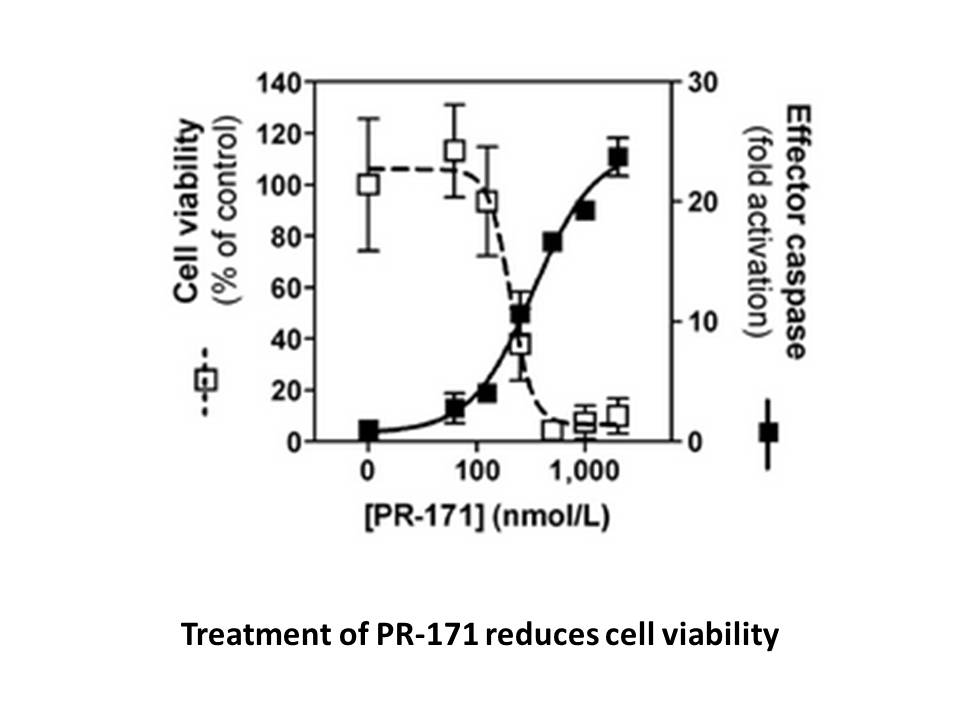 Related Biological Data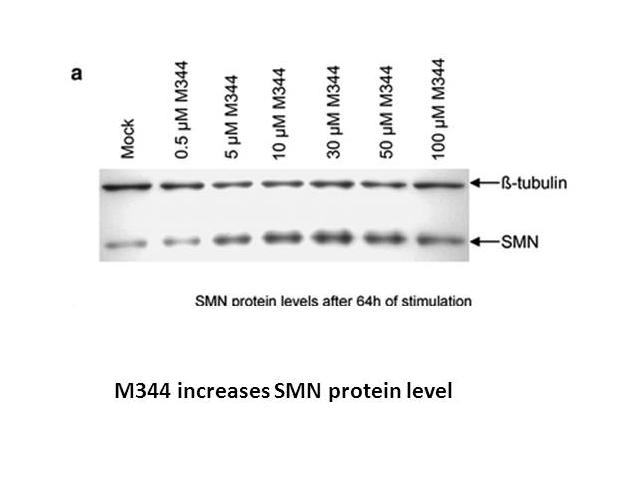 Related Biological Data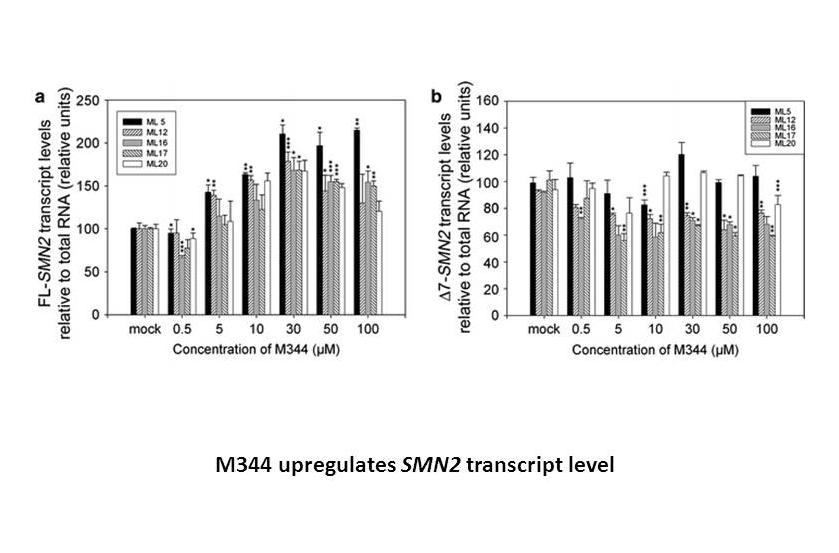 Related Biological Data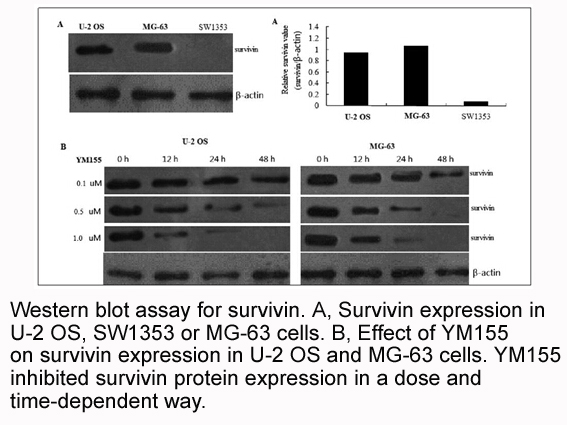 Related Biological Data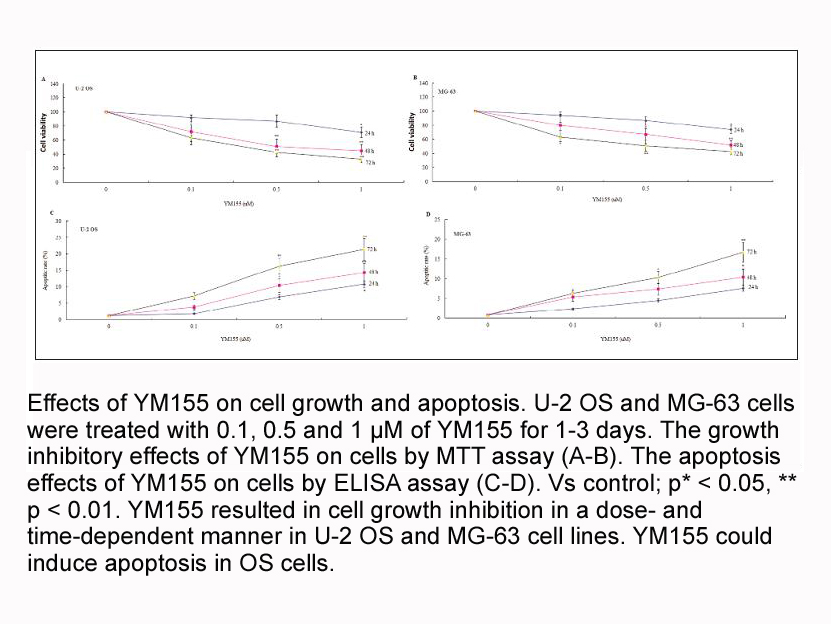 Signaling Pathway
Storage and Shipping Information
Form
Pre-dissolved DMSO solutions
Stability
Solution: -20°C for 12 months, -80°C for 24 months
Packaging
96-well rack with Matrix 2D Barcoded ScrewTop Storage tubes (250 μL or 100 μL/well, 10 mM DMSO).
96-well DeepWell format with peelable foil seal and EVA cap (100 μL/well, 10 mM DMSO).
Shipping Condition
Evaluation sample solution: ship with blue ice
All other available size: ship with RT, or blue ice upon request
Compound Library Composition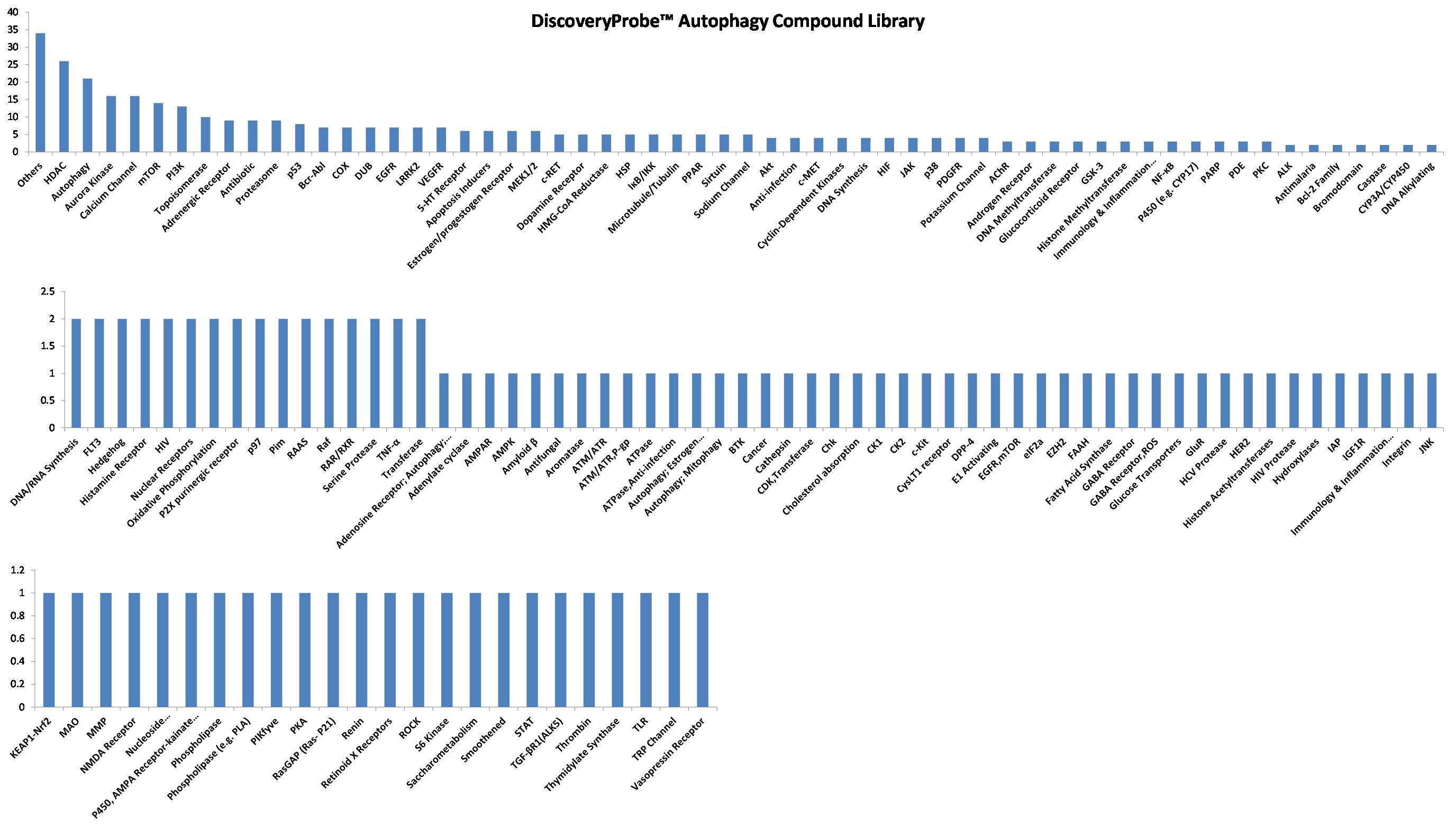 Advantages
-- Available in stock with overnight delivery and free shipping over $500.
-- Cost-effective and competitive price to save your budget.
-- Potent, selective and cell-permeable in inhibiting or activating target molecules.
-- Diverse in chemical structure and route of administration (oral/i.m/i.v injection etc.)
-- Detailed files describing potency, selectivity and applications etc.
-- Supported by published data from top peer-reviewed journals.
-- Guaranteed high quality with NMR and HPLC validation.