Background
Y-27632 dihydrochloride is a small-molecule inhibitor of Rho-associated protein kinase p160ROCK with the IC50 of 140 nM. Y-27632 suppresses the kinase activity of both ROCK-1 and ROCK-2 in vitro, and this compound inhibits the kinases by binding to the catalytic site of ROCK-1 and ROCK-2. Thus Y-27632 function on Rho-mediated stress fiber formation, the G1-S phase progression and cytokinesis.
References
1. Pharmacological properties of Y-27632, a specific inhibitor of rho-associated kinases. T Ishizaki, M Uehata, I Tamechika, J Keel Molecular Pharmacology 2000
2. A ROCK inhibitor permits survival of dissociated human embryonic stem cells K Watanabe, M Ueno, D Kamiya, A Nishiyama. Nature Biotechnology. 2007
Product Citation
Chemical Properties
| | |
| --- | --- |
| Physical Appearance | A solid |
| Storage | Desiccate at RT |
| M.Wt | 320.26 |
| Cas No. | 146986-50-7;129830-38-2 |
| Formula | C14H21N3O·2HCl |
| Synonyms | y-27632, Y27632, Y-27632 dihydrochloride, Y 27632 |
| Solubility | ≥52.9mg/ml in H2O; ≥16.013mg/mL in DMSO |
| Chemical Name | 4-[(1R)-1-aminoethyl]-N-pyridin-4-ylcyclohexane-1-carboxamide |
| SDF | Download SDF |
| Canonical SMILES | CC(C1CCC(CC1)C(=O)NC2=CC=NC=C2)N |
| Shipping Condition | Evaluation sample solution: ship with blue ice. All other available sizes: ship with RT, or blue ice upon request. |
| General tips | For obtaining a higher solubility, please warm the tube at 37°C and shake it in the ultrasonic bath for a while. Stock solution can be stored below -20°C for several months. |
Protocol
Cell experiment [1]:

Cell lines

Human (hu) and rat(r) prostatic smooth mus-cle cells (PSM)

Preparation method

The solubility of this compound in DMSO is >10 mM. General tips for obtaining a higher concentration: Please warm the tube at 37 °C for 10 minutes and/or shake it in the ultrasonic bath for a while.Stock solution can be stored below -20°C for several months.

Reaction Conditions

24h and 48 h; 100 μM

Applications

After identifying prostatic smooth muscle cells and confirming the expression of Rho-kinase in these cells we investigated whether the Rho-kinase inhibitor Y-27632 affected the viability and proliferation of these cells. In serum-free medium huPSM and rPSM were made quiescent for 24 hours. Cell viability using neutral red and MTT assays was assessed 24 and 48 hours after stimulating the cells with 1% serum in the absence and presence of Y-27632 (0.01 to 100 μM). The results of these assays showed that the number of the cells increased between the 24- and 48-hour incubation periods after re-stimulation with 1% serum. However, in the presence of Y-27632 the increase in the number of live cells was less than in the control group. This effect was concentration dependent.

Animal experiment [2]:

Animal models

Adult Swiss male albino mice

Dosage form

0.1 mg/kg/day; intrapertoneal injection

Applications

The drug was tested by histopathological examination showed that Y-27632 administration to EAC-bearing mice diminished pathological structure, to 60–70% degree, toward to normal intact histological structure especially in pre-carcinoma inoculation regime. Respect to this, ROCK inhibition by Y-27632 decreased significantly tumor invasion and metastasis. Our immunohistochemistry results showed that ROCK2 was mainly inhibited by Y-27632 in pre-carcinoma, but not in post-carcinoma, groups.

Other notes

Please test the solubility of all compounds indoor, and the actual solubility may slightly differ with the theoretical value. This is caused by an experimental system error and it is normal.

References:

[1] Rees R W, Foxwell N A, Ralph D J, et al. Y-27632, a Rho-kinase inhibitor, inhibits proliferation and adrenergic contraction of prostatic smooth muscle cells[J]. The Journal of urology, 2003, 170(6): 2517-2522.

[2] Isler D, Ozaslan M, Karagoz I D, et al. Antitumoral effect of a selective Rho-kinase inhibitor Y-27632 against Ehrlich ascites carcinoma in mice[J]. Pharmacological Reports, 2014, 66(1): 114-120.
Biological Activity
Description
Y-27632 is a selective inhibitor of ROCK1 (p160ROCK) with Ki of 140 nM, exhibits >200-fold selectivity over other kinases, including PKC, cAMP-dependent protein kinase, MLCK and PAK.
Targets
ROCK1
ROCK2
IC50
140 nM (Ki)
300 nM (Ki)
Quality Control
Quality Control & MSDS
View current batch:
Y27632 Chemical structure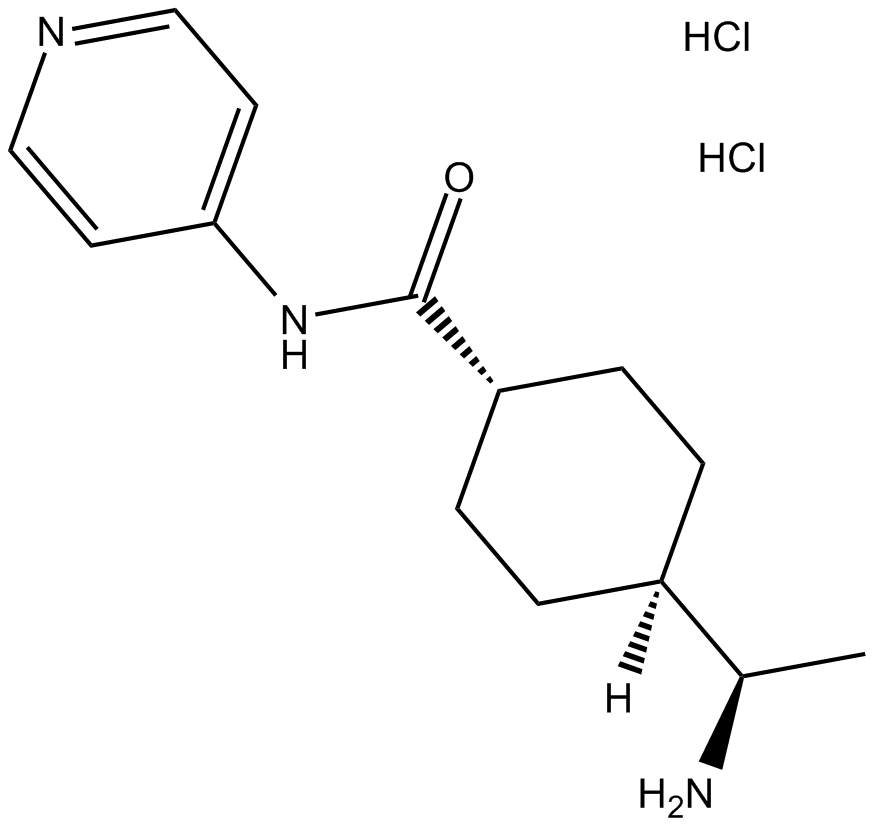 Related Biological Data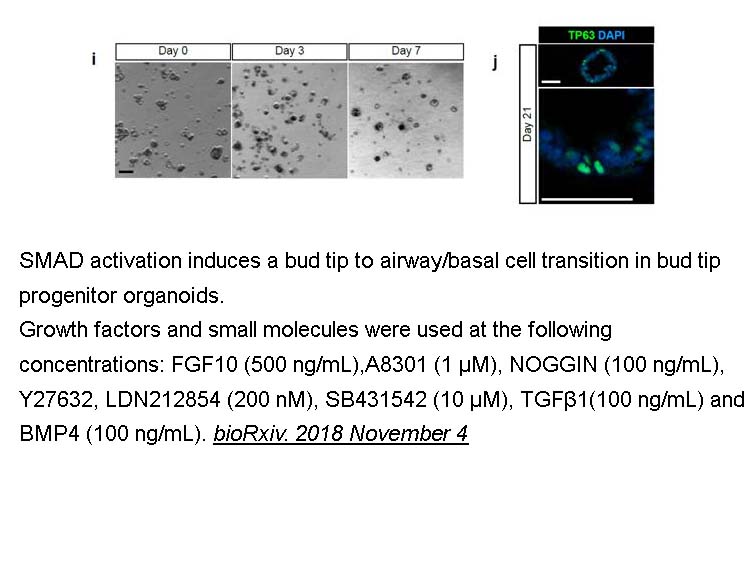 Related Biological Data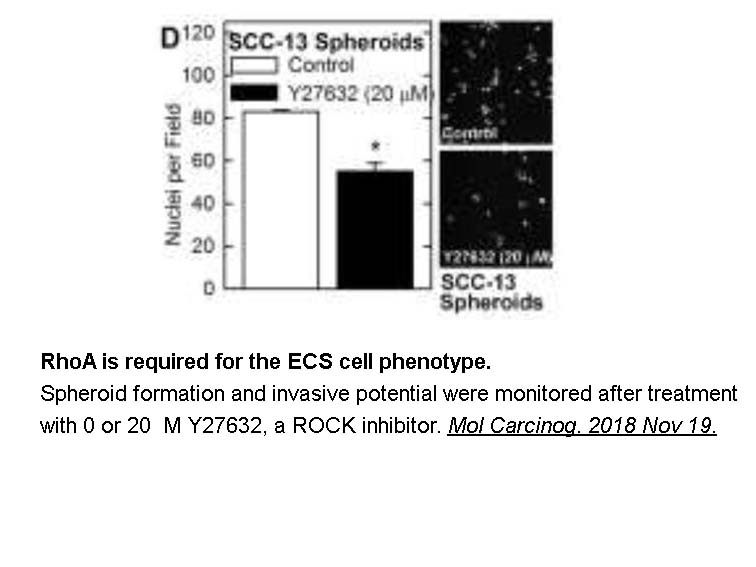 Related Biological Data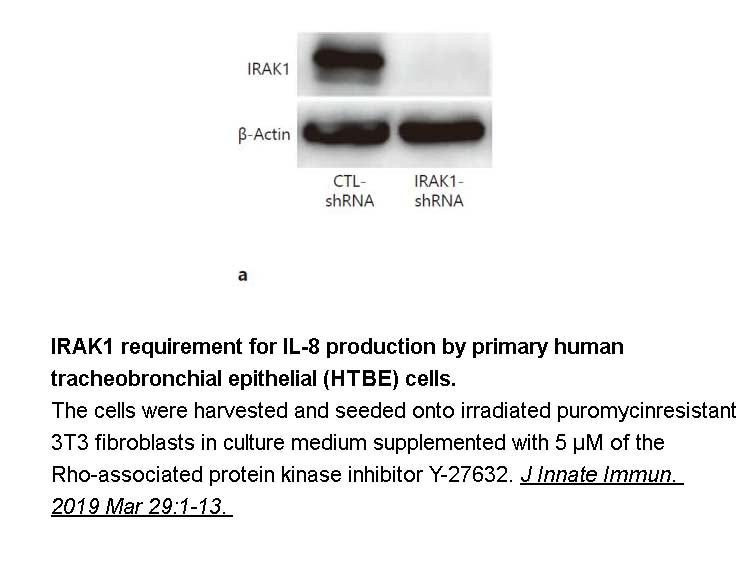 Related Biological Data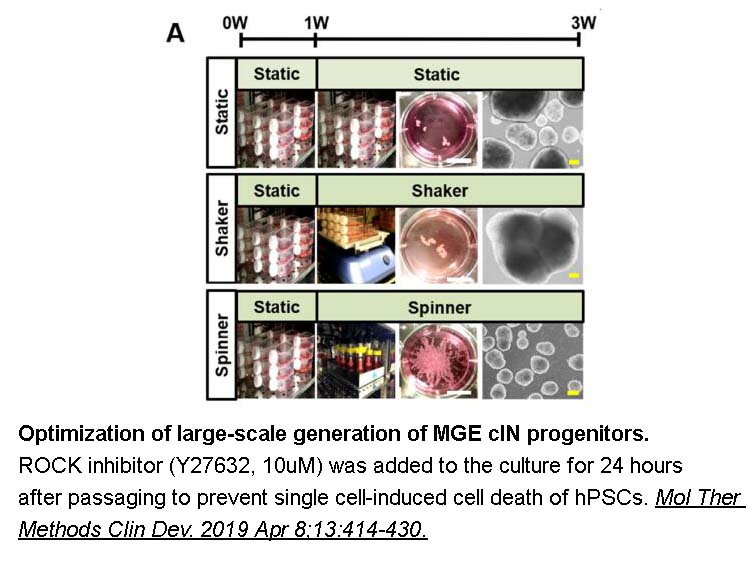 Related Biological Data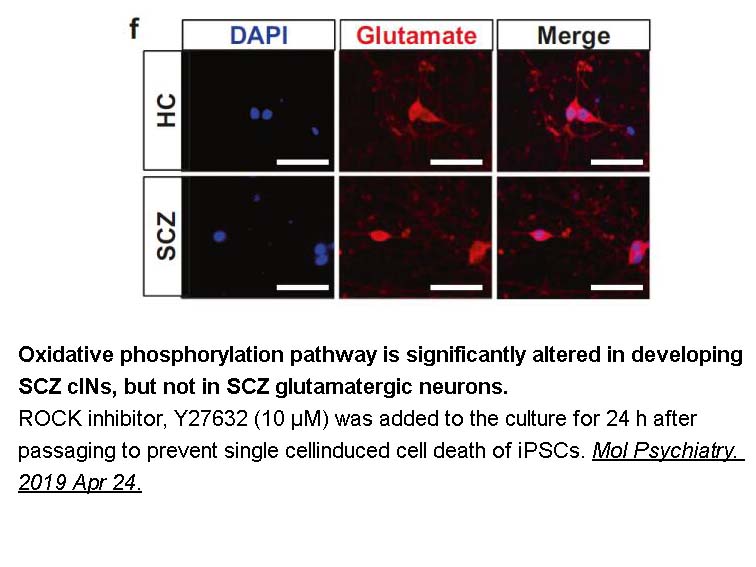 Related Biological Data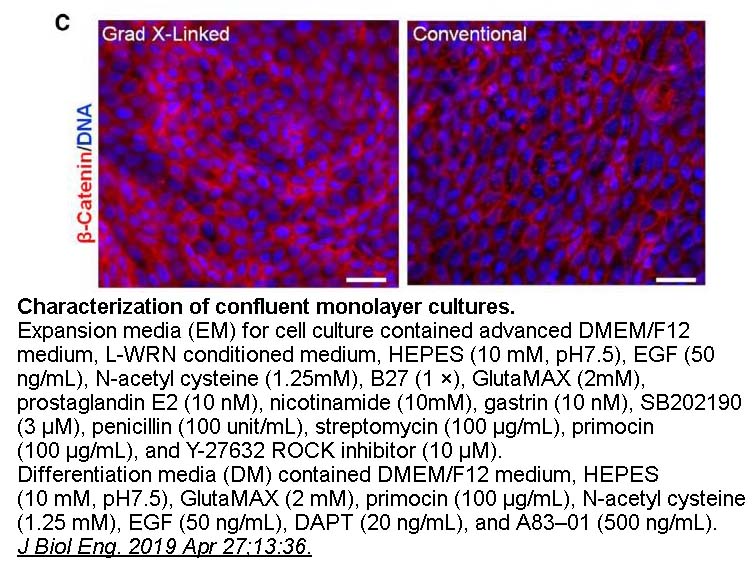 Related Biological Data