Background
Stem Cell Factor (SCF) is a hematopoietic growth factor that exerts its activity by signaling through the c-Kit receptor at the early stages of hematopoiesis. SCF promotes the survival, differentiation, and mobilization of myeloid, erythroid, megakaryocytic, lymphoid, germ cell and melanocyte progenitors. SCF exists in two forms: cell surface bound SCF and soluble SCF. Soluble SCF is produced by the cleavage of surface bound SCF by metalloproteases.
 The human SCF cDNA encodes a 273 aa protein contains a 25 aa signal sequence, a 189 amino acid extracellular domain, a 23 amino acid transmembrane domain, and a 36 amino acid cytoplasmic domain. Human SCF shows low activity on murine cells, while murine and rat SCF are fully active on human cells. Recombinant human SCF is a 18.4 kDa protein containing 165 amino acid residues.
Biological Activity
Determined by the dose-dependent stimulation of the proliferation of human TF-1 cells.
ED50
< 2 ng/ml.
Specific activity
> 5*105 units/mg.
Quality Control
Quality Control & DataSheet
View current batch:
Purity: ≥98%, by SDS-PAGE and HPLC.
Endotoxin Level:<0.1 ng/μg
Related Biological Data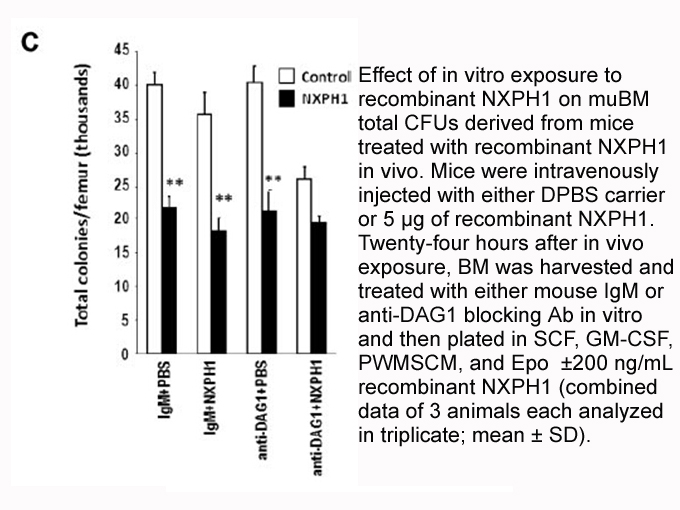 Description
Gene ID:
4254
Accession #:
P21583
Alternate Names:
Human SCF, SCF, h-SCF, rh-SCF, recombinant human SCF, recombinant SCF.
Source:
Escherichia Coli.
M.Wt:
18.9 kDa
Appearance:
Lyophilized protein
Storage:
Store at -20°C
Formulation:
Lyophilized from 10 mM Acetic Acid.
Solubility:
Reconstitute in sterile water to a concentration of 0.1-1 μg/μl. This solution can then be diluted into other aqueous buffers and stored at 4℃ for 1 week or -20℃ for future use.
Shipping Condition:
Gel pack.
Handling:
Centrifuge the vial prior to opening.
Usage:
For Research Use Only! Not to be used in humans.