Background
CA-074, a specific cathepsin B inhibitor, also abolished the neurotoxic effects caused by Abeta42-activated BV2 cell [1]. Co-treatment of cultures with the cathepsin B inhibitors CA-074 or Z-FA-FMK suppressed the cytostatic effects of TPA and activation of pro-uPA [2]. Administration of CA-074 suppresses the response to exogenous antigens, such as hepatitis B virus antigen, ovalbumin and Leishmania major antigen, and induces switching of the helper T cell responses from Th-2 to Th-1 of CD4+ T cell, thereby down regulating the production of IgE and IgG1 [3]. Pharmacological inhibition of cat B in catB(+/+) mice with L-3-trans-(propylcarbamoyl)oxirane-2-carbonyl-Lisoleucyl-L-proline (CA-074 Me) also reduced TNF-alpha-induced liver damage. [4] Administration of cathepsin B inhibitors, E-64, CA-074 and vitamin B6, caused the strong suppression of the Th-2 type immune responses .
Inhibitor of cathepsin B (Ki = 2-5 nM). Displays selectivity over cathepsins H and L (Ki = 40-200 μM). Shown to reduce bone metastasis in a 4T1.2 breast cancer model.
References:
1. Identification of cathepsin B as a mediator of neuronal death induced by Abeta-activated microglial cells using a functional genomics approach. Gan, L., Ye, S., Chu, A., Anton, K., Yi, S., Vincent, V.A., von Schack, D., Chin, D., Murray, J., Lohr, S., Patthy, L., Gonzalez-Zulueta, M., Nikolich, K., Urfer, R. J. Biol. Chem. (2004)
2. Phorbol ester activation of a proteolytic cascade capable of activating latent transforming growth factor-betaL a process initiated by the exocytosis of cathepsin B. Guo, M., Mathieu, P.A., Linebaugh, B., Sloane, B.F., Reiners, J.J. J. Biol. Chem. (2002)
3. Insights into the roles of cathepsins in antigen processing and presentation revealed by specific inhibitors. Katunuma, N., Matsunaga, Y., Himeno, K., Hayashi, Y. Biol. Chem. (2003)
4. Cathepsin B knockout mice are resistant to tumor necrosis factor-alpha-mediated hepatocyte apoptosis and liver injury: implications for therapeutic applications. Guicciardi, M.E., Miyoshi, H., Bronk, S.F., Gores, G.J. Am. J. Pathol. (2001)
Product Citation
Chemical Properties
| | |
| --- | --- |
| Storage | Store at -20°C |
| M.Wt | 383.44 |
| Cas No. | 134448-10-5 |
| Formula | C18H29N3O6 |
| Synonyms | CA-074,CA074 |
| Solubility | ≥19.17 mg/mL in DMSO; ≥31.3 mg/mL in EtOH; ≥5.91 mg/mL in H2O with ultrasonic |
| Chemical Name | (2S)-1-[(2S,3S)-3-methyl-2-[[(3S)-3-(propylcarbamoyl)oxirane-2-carbonyl]amino]pentanoyl]pyrrolidine-2-carboxylic acid |
| SDF | Download SDF |
| Canonical SMILES | CCCNC(=O)C1C(O1)C(=O)NC(C(C)CC)C(=O)N2CCCC2C(=O)O |
| Shipping Condition | Ship with blue ice, or upon other requests. |
| General tips | For obtaining a higher solubility, please warm the tube at 37°C and shake it in the ultrasonic bath for a while. We do not recommend long-term storage for the solution, please use it up soon. |
Protocol
Cell experiment [1]:

Cell lines

Human umbilical vein endothelial cells (HUVECs)

Preparation method

The solubility of this compound in DMSO is >10 mM. General tips for obtaining a higher concentration: Please warm the tube at 37 °C for 10 minutes and/or shake it in the ultrasonic bath for a while.Stock solution can be stored below -20°C for several months.

Reaction Conditions

24 h; 10 mM

Applications

The effects on the viability of HUVECs of cathepsin B specific inhibitors 10 mM CA-074 (96.9±1.2% viability ) and its membrane-permeable analog CA-074-Me (101.7±0.4% viability) was negligible, as was that of Minocycline (102.3±2.6% ) at 10mM.

Animal experiment [2]:

Animal models

Female Balb/c mice

Dosage form

50 mg/kg; intraperitoneal injection

Applications

To test the therapeutic efficacy of cysteine protease inhibitors in vivo, we treated 4T1.2 tumor –bearing mice with the selective CA-074 inhibitor. Treatment of 4T1.2 tumor–bearing mice with the inhibitor had no impact on primary tumor growth. However, analysis of metastasis revealed a significant difference between in the compounds. CA-074 treatment significantly decreased metastasis to lung (P < 0.05) and bone (P < 0.05).

Other notes

Please test the solubility of all compounds indoor, and the actual solubility may slightly differ with the theoretical value. This is caused by an experimental system error and it is normal.

References:

[1] Premzl A, Turk V, Kos J. Intracellular proteolytic activity of cathepsin B is associated with capillary‐like tube formation by endothelial cells in vitro[J]. Journal of cellular biochemistry, 2006, 97(6): 1230-1240.

[2] Withana N P, Blum G, Sameni M, et al. Cathepsin B inhibition limits bone metastasis in breast cancer[J]. Cancer research, 2012, 72(5): 1199-1209.
Biological Activity
Inhibitor of cathepsin B (Ki = 2-5 nM). Displays selectivity over cathepsins H and L (Ki = 40-200 μM). Shown to reduce bone metastasis in a 4T1.2 breast cancer model.
Targets
cathepsin B
Ki
2-5nM
Quality Control
Quality Control & MSDS
View current batch:
Chemical structure
Related Biological Data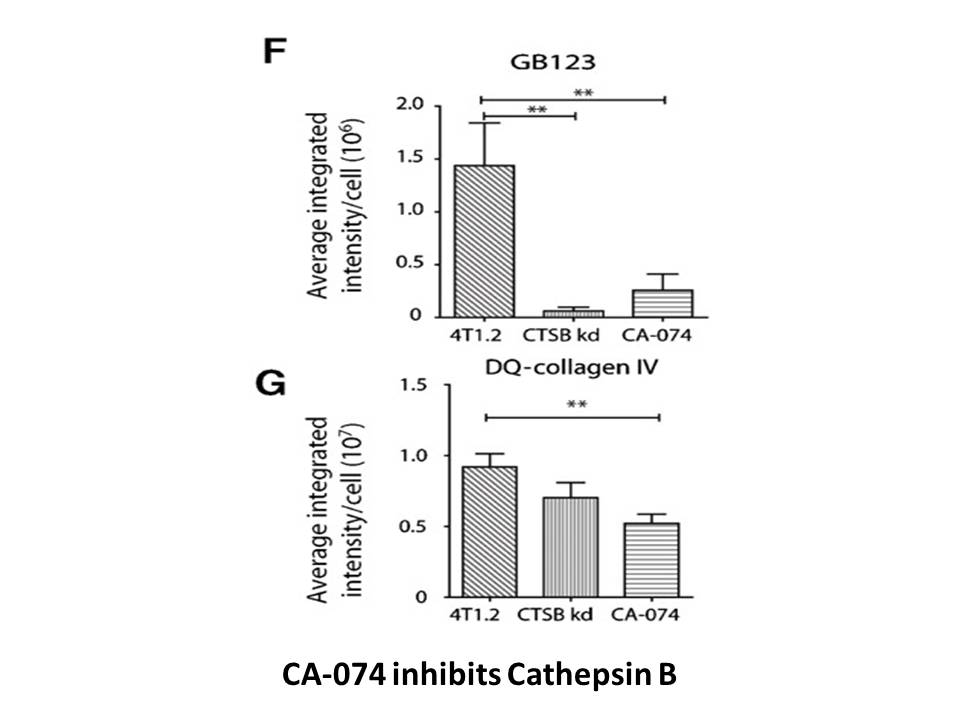 Related Biological Data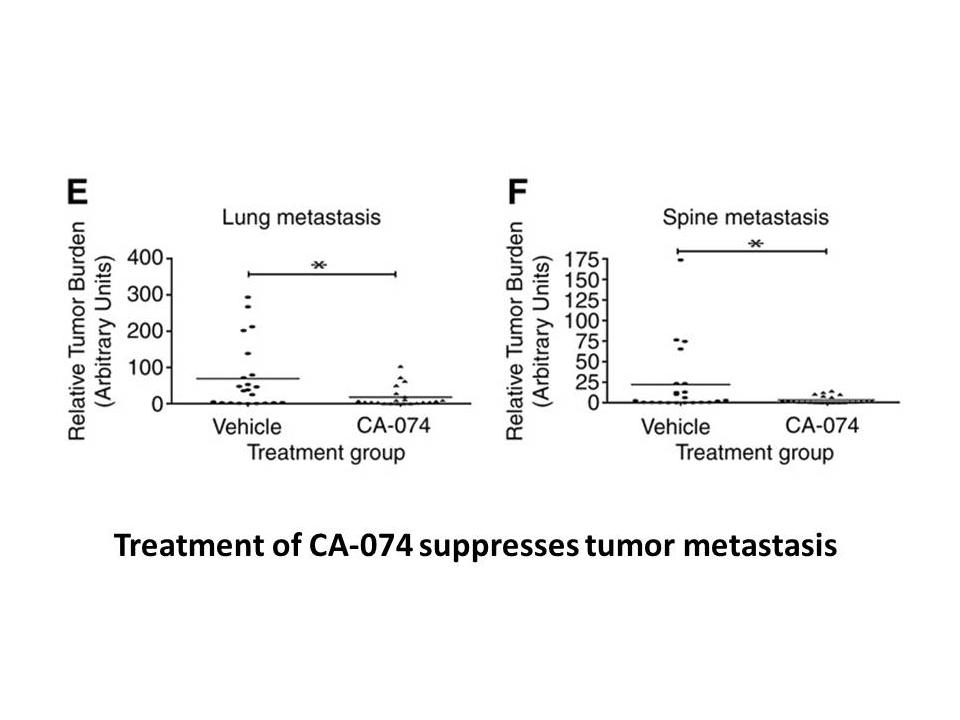 Related Biological Data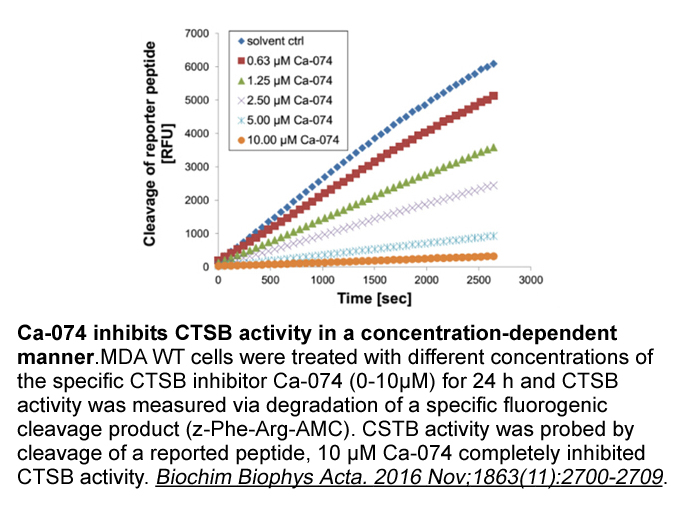 Related Biological Data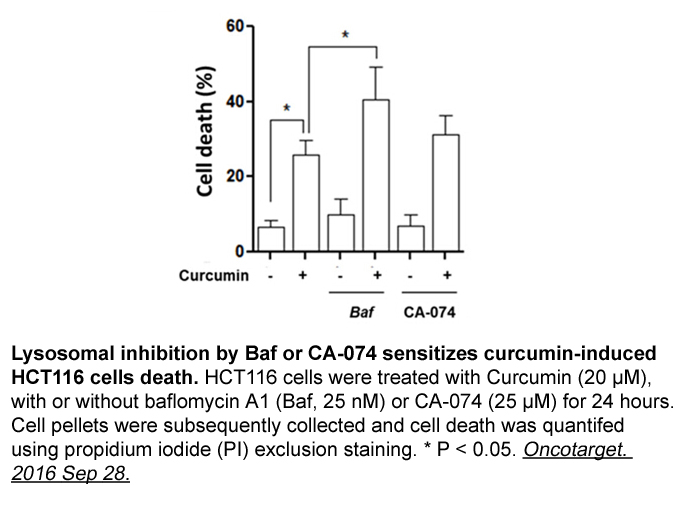 Related Biological Data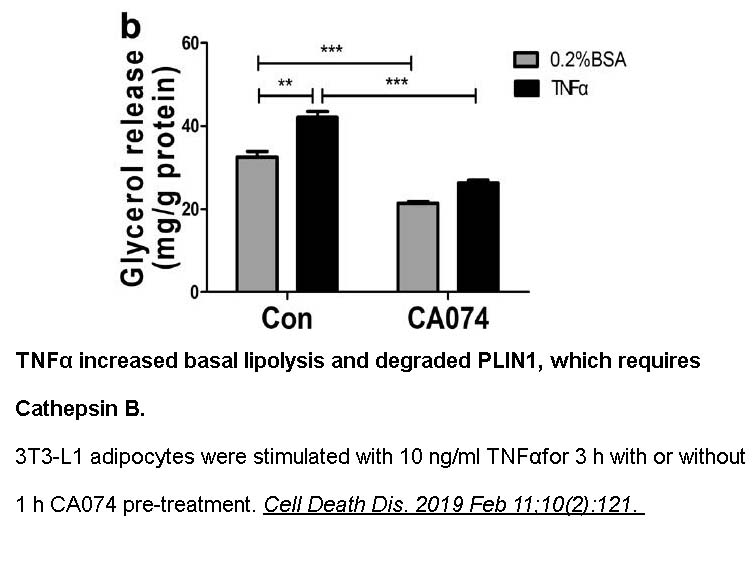 Related Biological Data