Research Solutions for Coronavirus
Coronaviruses are named for the crown-like spikes on their surface. There are four main sub-groupings of coronaviruses, known as alpha, beta, gamma, and delta. Novel coronavirus (SARS-CoV-2) is a beta coronavirus. SARS-CoV-2 is a positive-sense, single-stranded RNA coronavirus that causes COVID-19, the infectious disease that can cause an acute respiratory infection. Studies show that the SARS-CoV-2 S protein retains sufficient affinity to the cellular Angiotensin converting enzyme 2 (ACE2) protein, and likely uses ACE2 protein as a receptor for cellular entry.
There is currently no specific medicine or treatment for diseases caused by SARS-CoV-2. To identify antiviral candidates, scientists are focused on drug repurposing and antiviral molecules screening from chemical libraries. We offer efficient compound libraries to assist in the global efforts to develop novel drug candidates, such as FDA-approved Drug Library and Anti-Virus Compound Library. We also offer reverse transcription and qPCR series to help efficiently detect SARS-CoV-2, and mRNA in vitro synthesis platform to support the development of mRNA vaccines.
1. Screening Libraries
We also offer customized screening libraries that allow you to choose the compounds, the sizes, the quantities, the format (powder or solution) and plate map you want in the library.
2. Reverse Transcriptase, qPCR Series

qPCR amplification curve of SARS-CoV-2 S gene. The initial number of copies of template DNA: 10/20/200 copies. The DNA was quantified using 2X SYBR Green qPCR Master Mix (Cat. No. K1070).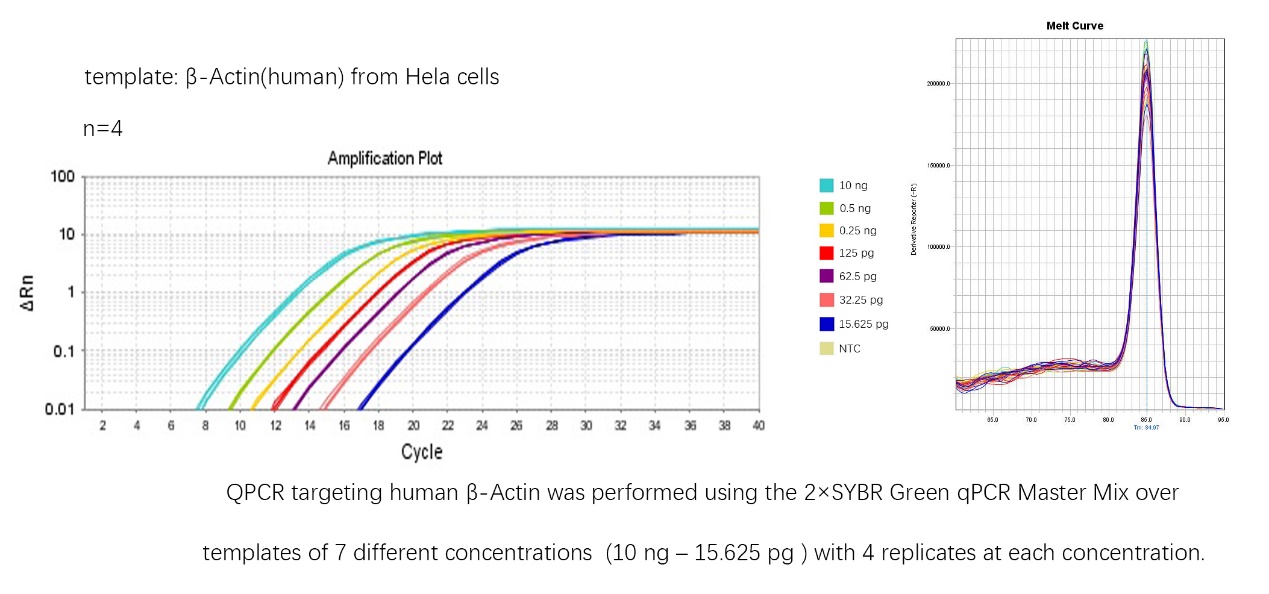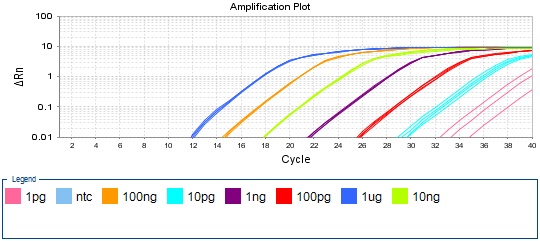 qPCR amplification curve of human β-Action. RNA was extracted from 293A cells and diluted to 7 different concentrations (1μg/μl, 100ng/μl, 10ng/ml, 1ng/μl, 100pg/μl, 10pg/μl, 1pg/μl). Reverse transcription was performed using First-Strand cDNA Synthesis SuperMix (Cat. No. K1073) to obtain cDNA products. The cDNA was then quantified using 2X SYBR Green qPCR Master Mix (Cat. No. K1070).
3. RNA In Vitro Synthesis Platform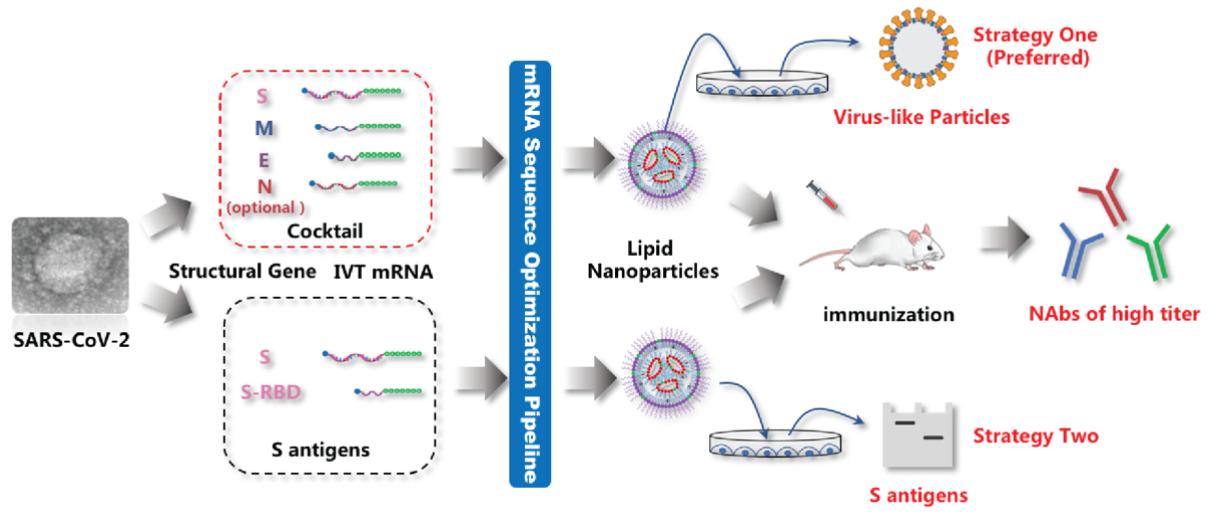 An overview of the workflow developing mRNA vaccines against 2019-nCoV. Both receptor-binding domain of the spike protein (S-RBD) and Virus like particles (VLPs) were chosen as the antigen. Strategy one: Based on the mRNA in vitro transcription platform, SARS-CoV-2 S, M, E mRNA were synthesized in vitro and individually transfected into 293T cells by using lipofectamine 2000. Virus like particles (VLPs) were produced and used as the presenting antigen. VLPs synthesized by the host cells have the same posttranslational modifications as the native virus, which is an important factor determining the validity of an antigen. Strategy two: For the S-RBD antigen, the RBD domain of the S protein was also expressed in cells using in vitro transcription (IVT) mRNA. (Ref.1)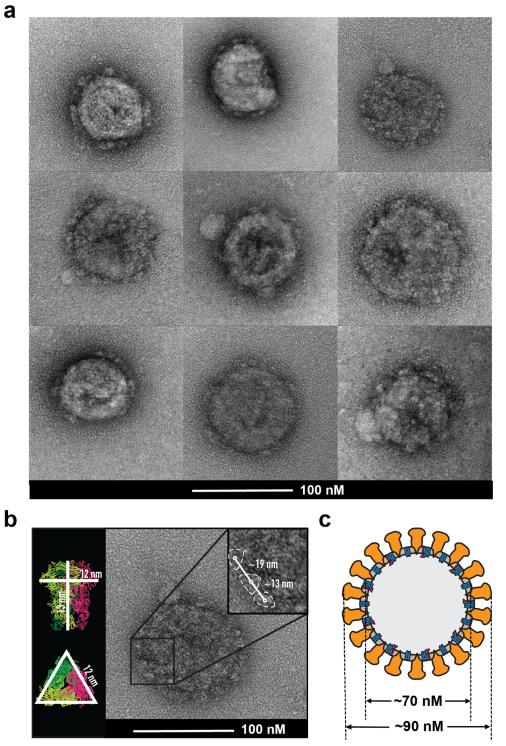 VLPs were visualized under an electron microscope. We observed particles with striking features of coronavirus. The outline of the envelope for most particles was clear, the spikes were visible. The average size of the particle is 70nm in diameter for the membrane envelope and 90nm when including the spikes, consistent with reported native 2019-nCoV virus. (Ref.1)

The trimeric structure of the extra-vesicular domain of the spike protein from SARS-CoV. The receptor-binding domain (RBD) was used as the antigen. Use mRNA to express the receptor-binding domain of the spike protein (S-RBD). The S glycoprotein is responsible for binding to the receptor through its RBD, enabling the virus to enter into target cells by fusing with cell membranes. The western blot analysis was used to confirm the expression of target proteins. (Ref.1)
Reference:
1.Towards an effective mRNA vaccine against 2019-nCoV: demonstration of virus-like particles expressed from an modified mRNA cocktail.
Antibody Drugs and Vaccine Development Related Products