Background
IC50: 5.5–10 μM
Transforming growth factor-β (TGF-β) is a growth factor which is capable of inhibiting prostate cell growth in vitro, and has apparent prostate cell growth regulatory roles in vivo. A second element of potential importance in regulating the growth of prostate cancer cells is the serine/threonine kinase, protein kinase C (PKC). PKC is a signaling enzyme of known importance in regulating the growth and/or differentiation of a variety of cell types; inhibition of its kinase activity is associated with loss of regulatory function. Tamoxifen is a drug known to have TGF-β modulatory and PKC inhibitory effects.
In vitro: IC50s for growth inhibition ranged from 5.5–10 μM, and were not affected by estrogen. Tamoxifen-mediated growth inhibition was not associated with induction of TGF-β. However, tamoxifen treatment was associated with inhibition of PKC, which was followed by induction of p21waf1/cip1, Rb dephosphorylation, and G1/S phase cell cycle arrest [1].
In vivo: The tumor cell kinetics of MCF-7 human breast carcinoma xenografts grown in nude mice can be significantly altered by hormonal manipu lation. Tamoxifen treatment or E2 deprivation resulted in an approximate doubling of the Tpol and an approximately 40% reduction in labeling index as compared to E2-stimulated tumors. An increase in cell loss rate was calculated for both tamoxifen treatment and E2 deprivation [2].
Clinical trial: Tamoxifen reduces the risk of recurrence and death from breast cancer when given as adjuvant therapy, and it provides effective palliation for metastatic breast cancer. Its use is therefore indicated for both premenopausal and postmenopausal women having estrogen-receptor–positive invasive breast cancer [3].
References:
[1] Rohlff C, Blagosklonny MV, Kyle E, Kesari A, Kim IY, Zelner DJ, Hakim F, Trepel J, Bergan RC.  Prostate cancer cell growth inhibition by tamoxifen is associated with inhibition of protein kinase C and induction of p21(waf1/cip1). Prostate. 1998 Sep 15;37(1):51-9.
[2] Jann N.  Sarkaria, David F. C. Gibson, V. Craig Jordan, John F. Fowler, Mary J. Lindstrom, and
R.  Timothy Mulcahy. Tamoxifen-induced Increase in the Potential Doubling Time of MCF-7 Xenografts as Determined by Bromodeoxyuridine Labeling and Flow Cytometry. CANCER RESEARCH 5.1. 4413-1417, September 15, 1993.
[3] Osborne CK.  Tamoxifen in the treatment of breast cancer. N Engl J Med. 1998 Nov 26;339(22):1609-18.

Product Citation
Chemical Properties
| | |
| --- | --- |
| Physical Appearance | A solid |
| Storage | Store at -20°C |
| M.Wt | 371.51 |
| Cas No. | 10540-29-1 |
| Formula | C26H29NO |
| Solubility | insoluble in EtOH; insoluble in H2O; ≥18.6 mg/mL in DMSO |
| Chemical Name | 2-[4-[(1Z)-1,2-diphenyl-1-buten-1-yl]phenoxy]-N,N-dimethyl-ethanamine |
| SDF | Download SDF |
| Canonical SMILES | CC/C(C1=CC=CC=C1)=C(C2=CC=C(OCCN(C)C)C=C2)\C3=CC=CC=C3 |
| Shipping Condition | Ship with blue ice, or upon other requests. |
| General tips | For obtaining a higher solubility, please warm the tube at 37°C and shake it in the ultrasonic bath for a while. |
Protocol
Cell experiment [1]:

Cell lines

PC3 and PC3-M prostate carcinoma cells, DU-145 cells

Preparation method

The solubility of this compound in DMSO is >18.6mg/mL. General tips for obtaining a higher concentration: Please warm the tube at 37 ℃ for 10 minutes and/or shake it in the ultrasonic bath for a while. Stock solution can be stored below -20℃ for several months.

Reacting condition

10 μM, 3 days

Applications

In PC3-M cells, treatment with tamoxifen for 3days dose-dependently inhibited cell growth. Tamoxifen (10 μM) inhibited protein kinase C activity in PC3-M cells. Tamoxifen and TGF-β showed additive effects upon thymidine uptake in PC3-M cells. Cytosolic Rb protein decreased 12 hr after treatment with tamoxifen, continuing to decline for at least 24 hr. In the nucleus, the phosphorylated form of Rb disappeared between 12–24 hr after treatment with tamoxifen.

Animal experiment [2]:

Animal models

Ovariectomized nude mice bearing MCF-7 xenografts

Dosage form

21 days

Application

Treatment with TAM resulted in a slowing of tumor growth (tumor doubling time, 12 days), a significant increase in Tpot to 6.6 days, and a decrease in %LI to 8% by 23 days posttreatment. TAM treatment significantly decreased tumor cell proliferation in MCF-7 xenografts.

Other notes

Please test the solubility of all compounds indoor, and the actual solubility may slightly differ with the theoretical value. This is caused by an experimental system error and it is normal.

References:

[1]. Rohlff C, Blagosklonny M V, Kyle E, et al. Prostate cancer cell growth inhibition by tamoxifen is associated with inhibition of protein kinase C and induction of p21waf1/cip1[J]. The Prostate, 1998, 37(1): 51-59.

[2]. Sarkaria J N, Gibson D F C, Jordan V C, et al. Tamoxifen-induced increase in the potential doubling time of MCF-7 xenografts as determined by bromodeoxyuridine labeling and flow cytometry[J]. Cancer research, 1993, 53(18): 4413-4417.
Quality Control
Quality Control & MSDS
View current batch:
Chemical structure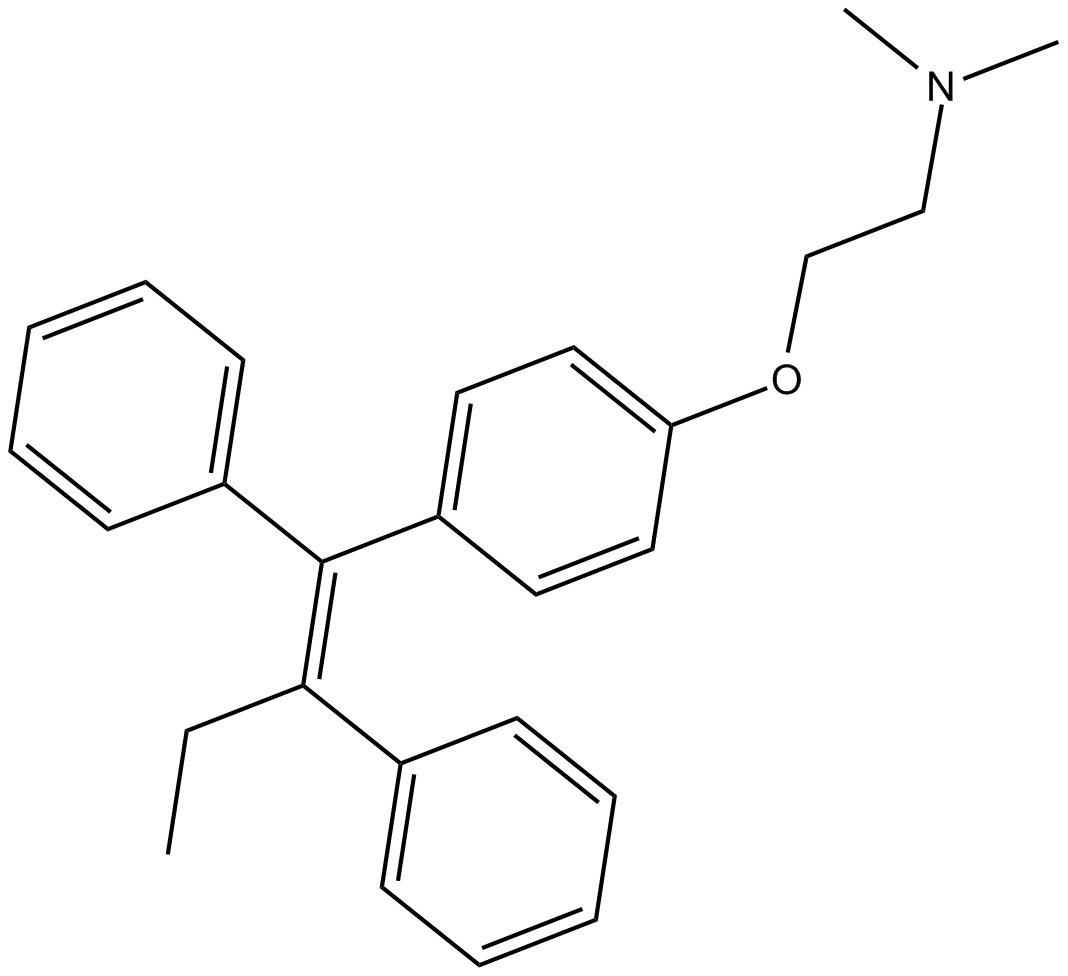 Related Biological Data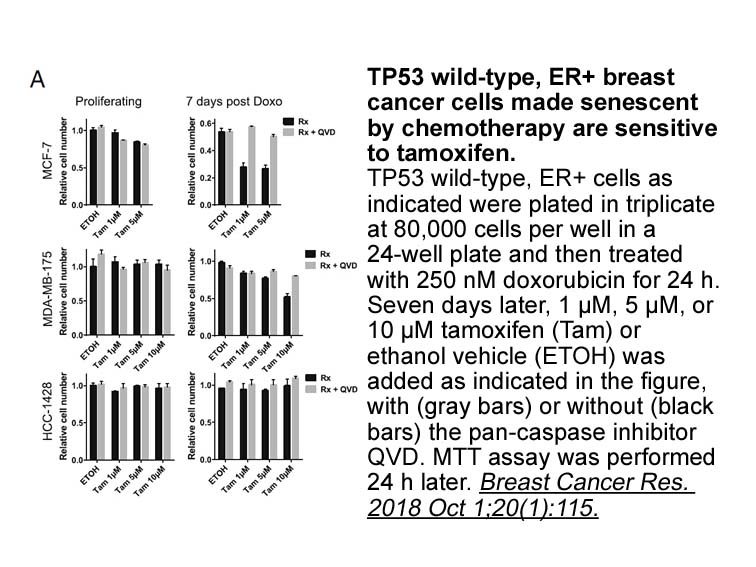 Related Biological Data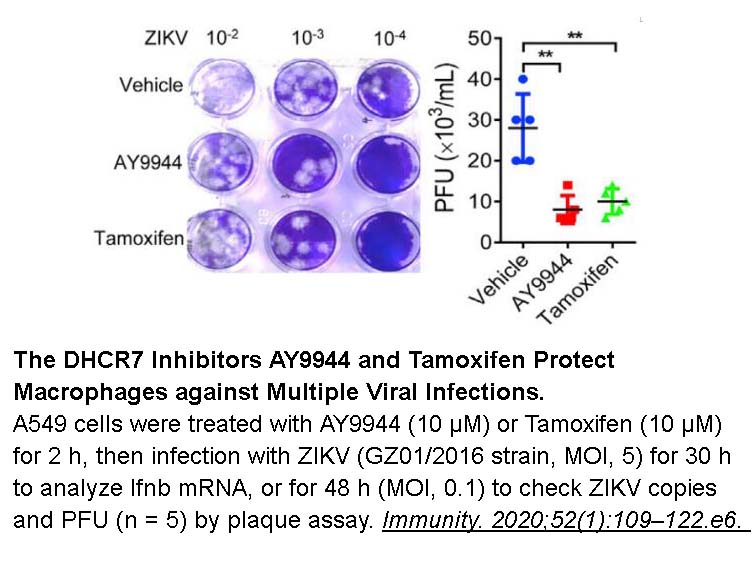 Related Biological Data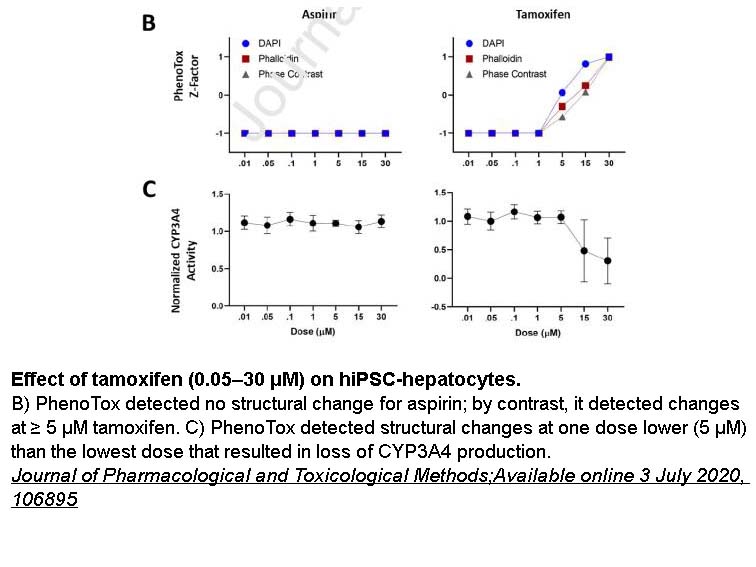 Related Biological Data