Background
Amyloid β-Peptide (1-42) (Aβ42) human is a 42-amino acid peptide that plays a key role in the pathogenesis of Alzheimer disease (AD) [1].
The main deleterious effects in the pathogenesis are probably regulated by Aβ42, which acts as a repressor or activator of gene transcription causing further synaptic function damage and neuronal degeneration [2].
Aβ42 reduced the viability of SH-SY5Y cells to 65% when it rose to 2.5 μM. Using the chromatin immunoprecipitation (ChIP) and qRT-PCR assays, treatment of SH-SY5Y cells with Aβ42 associated peptide with both LRP1 and KAI1 promoters and increased APP mRNA levels, while the nontoxic Aβ42 G33A peptide, as a control group which presents in the nucleus abundantly, did not have any influence on mRNA expression. The exclusive increase of transcription and expression of its precursor gene APP was found with the treatment of Aβ42, compared with several different lengths of peptides [1].
Aβ42 is regarded as an important role in modulating the function of voltage-gated Ca2+- and K+-channels of the surface neuronal membranes. Application of Aβ42 with desired concentrations (1 to 10 μM) in the perfusing medium had no impact on delayed rectifier K+-current and leakage current, while enhanced inactivation of Ca2+-current and blocked Ca2+-dependent K+-current [3].
Reference:
[1] Barucker C, Harmeier A, Weiske J, et al. Nuclear Translocation Uncovers the Amyloid Peptide Aβ42 as a Regulator of Gene Transcription. The journal of biological chemistry, 2014, 289(29): 20182-20191.
[2] Hardy J and Selkoe D J. The amyloid hypothesis of Alzheimer's disease: progress and problems on the road to therapeutics. Science, 2002, 297(5580): 353-356.
[3] Solntseva E I, Bukanova J V, Marchenko E V, et al. Impact of Amyloid-β Peptide (1-42) on Voltage-Gated Ion Currents in Molluscan Neurons. Bulletin of experimental biology and medicine, 2011, 151(6): 671-674.
Product Citation
Chemical Properties
| | |
| --- | --- |
| Storage | Store at -20°C |
| M.Wt | 4514.08 |
| Cas No. | 107761-42-2 |
| Formula | C203H311N55O60S |
| Solubility | insoluble in H2O; insoluble in EtOH; ≥40.5 mg/mL in DMSO |
| SDF | Download SDF |
| Shipping Condition | Ship with blue ice, or upon other requests. |
| General tips | For obtaining a higher solubility, please warm the tube at 37°C and shake it in the ultrasonic bath for a while. We do not recommend long-term storage for the solution, please use it up soon. |
Quality Control
Quality Control & MSDS
View current batch:
Chemical structure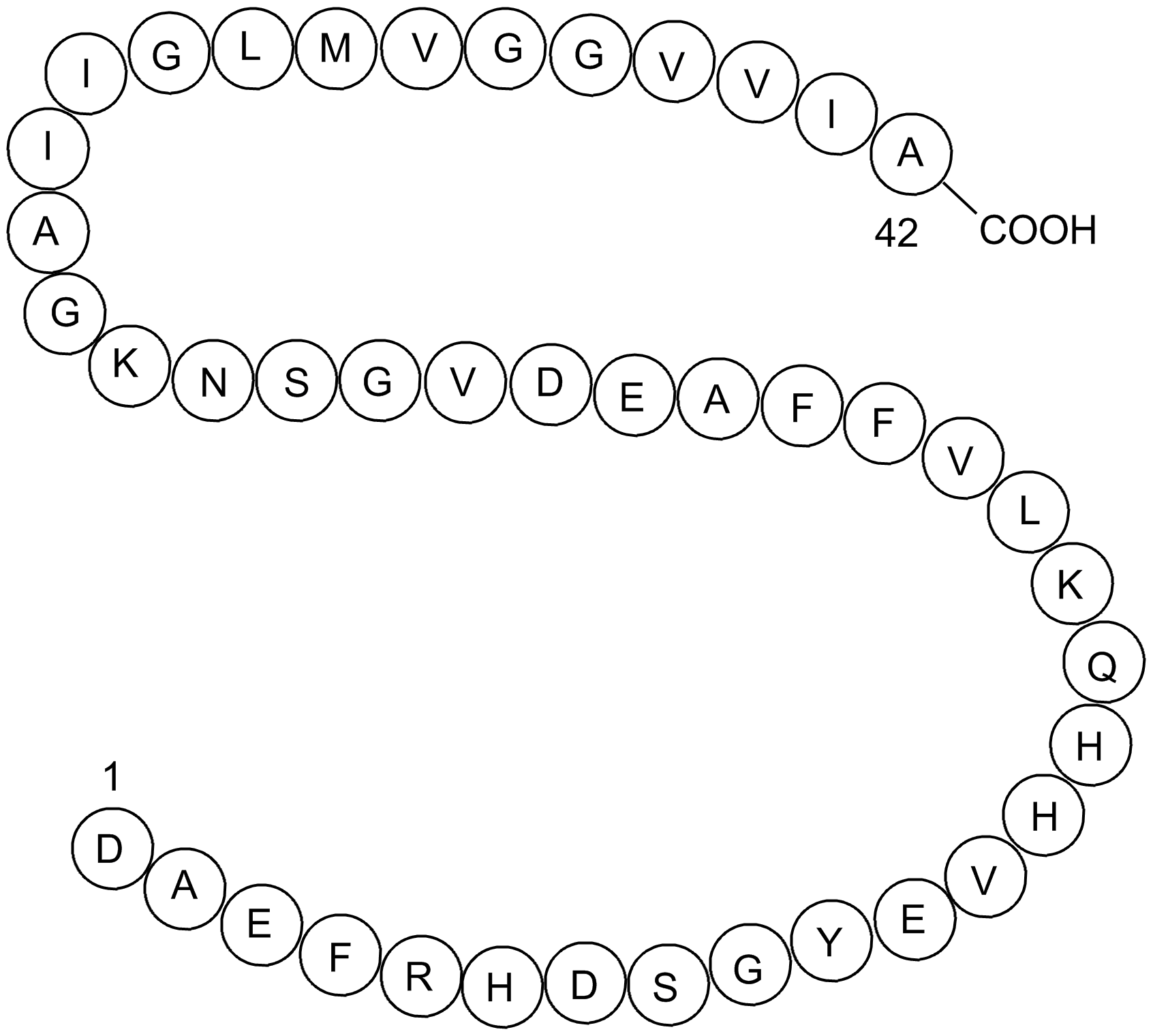 Related Biological Data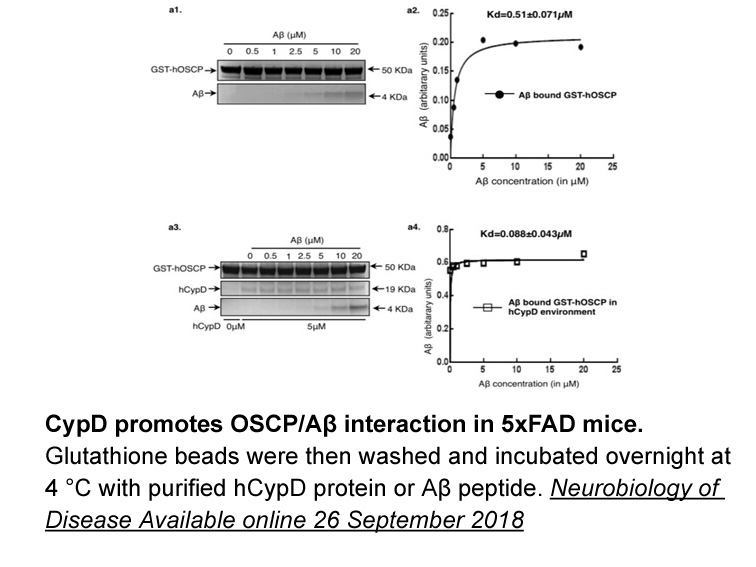 Related Biological Data