* A wide range of featured products, including Compound Libraries, Fluorescent Labels, Enzymes and Modified Nucleotides etc.
*1000+ inhibitors/activators cover 23 signaling pathways from various research areas.
* Detailed signaling pathway maps highlight the latest research progresses.
* Extensive data describe biological activity, selectivity, and potency etc.
* Published articles and experiment figures from peer-reviewed journals citing APExBIO products.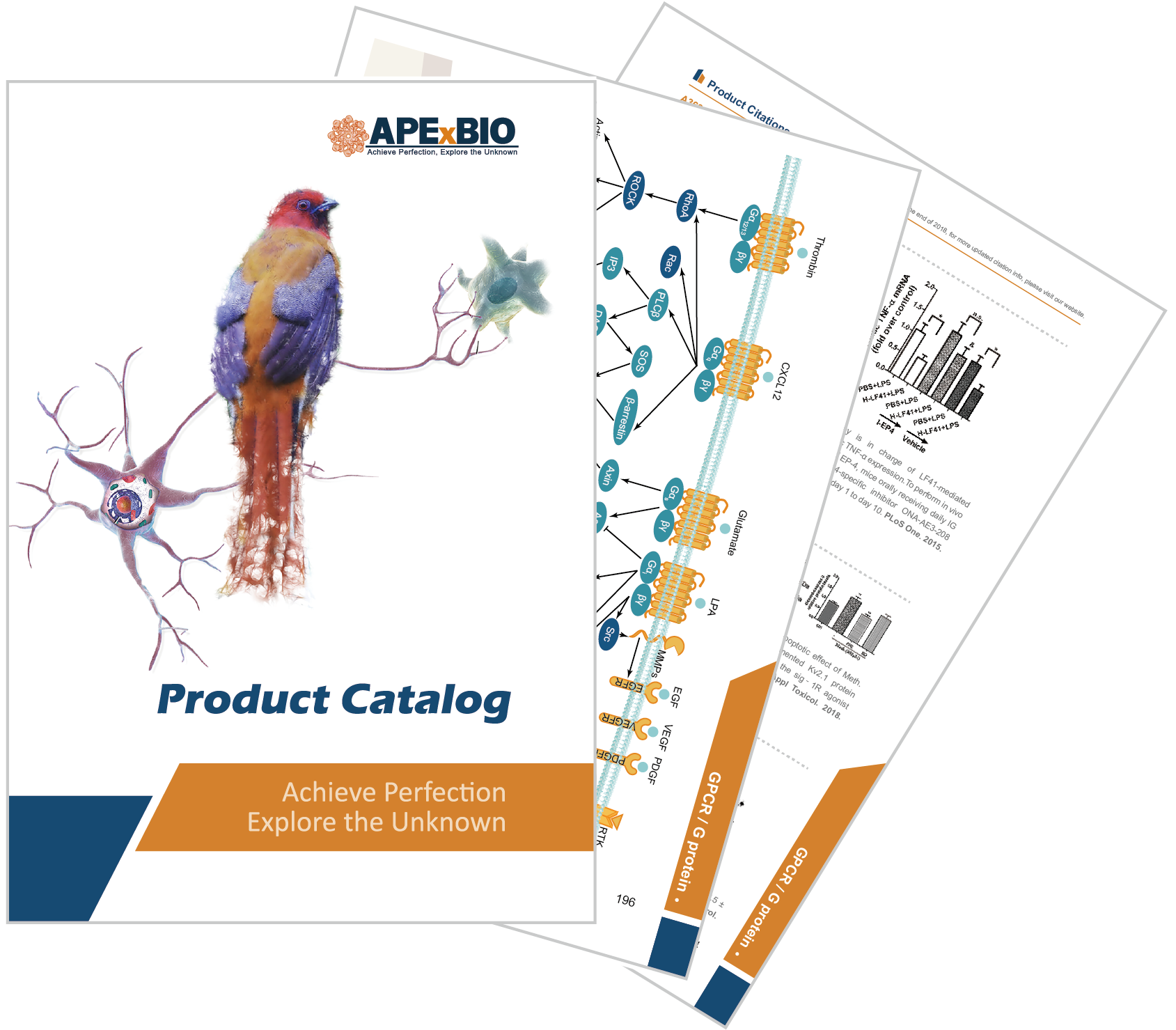 Request a copy (.PDF)