Description
Our product 2X Taq PCR Master Mix is a ready-to-use 2X premix solution containing Taq DNA Polymerase, dNTPs, an already optimized buffer system and dye. Taq DNA polymerase synthesizes DNA under appropriate conditions from single-stranded templates in the presence of the gene-specific primers and dNTPs. It's a recombinant product extracted from E.coli with thermu aquaticus DNA polymerase gene expressed.
Taq DNA Polymerase possesses the capability of 5'→3' DNA polymerase and weak 5'→3' exonuclease, yet, no potential of 3'→5' exonuclease which means there will appear an dA overhang at the 3' end. Using this characteristic, it can be used in TA cloning. In PCR reaction, elongation rate of Taq DNA Polymerase is about 1-2 kb/min depending on the complexity of the gene. For most templates, using 1kb/min.
The reaction system is ready to use by adding primers, templates and ddH2O, simplifying the experimental steps, reducing personal error and improving the repeatability of the results.
This Master Mix contains dye which means it can be directly electrophoresed after the amplification without the need to add a loading buffer. If needed to subject the PCR product to agarose gel electrophoresis, our product SYBR Safe DNA Gel Stain (Cat: A8743) is available.
Quality Control
Quality Control & DataSheet
View current batch:
Related Biological Data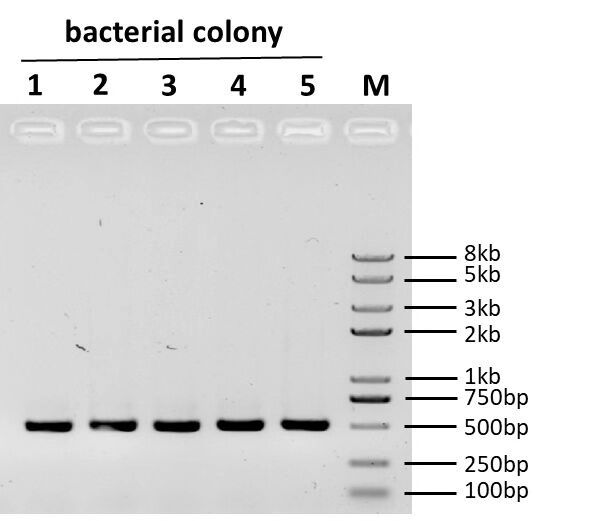 Related Biological Data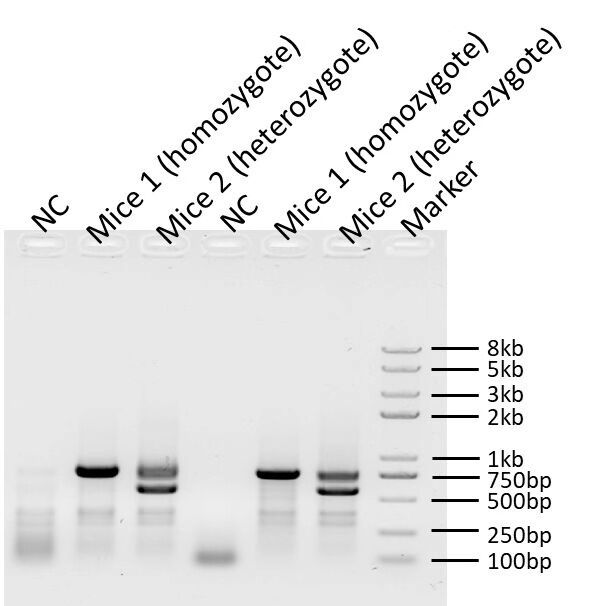 Components and Storage
Component
Size
2X Taq PCR Master Mix (with dye)
1mL
1 mL x 5
1 mL x 20
1 mL x 50
1 mL x 100
Store the 2Xmaster mix at -20°C.
Features
Ideal product for general PCR or other experiments Quick and simply ready-to-use PCR mix Less cost per unit Containing dye already
Storage
Store the 2Xmaster mix at -20°C.