An ATP-competitive, potent CDK1 inhibitor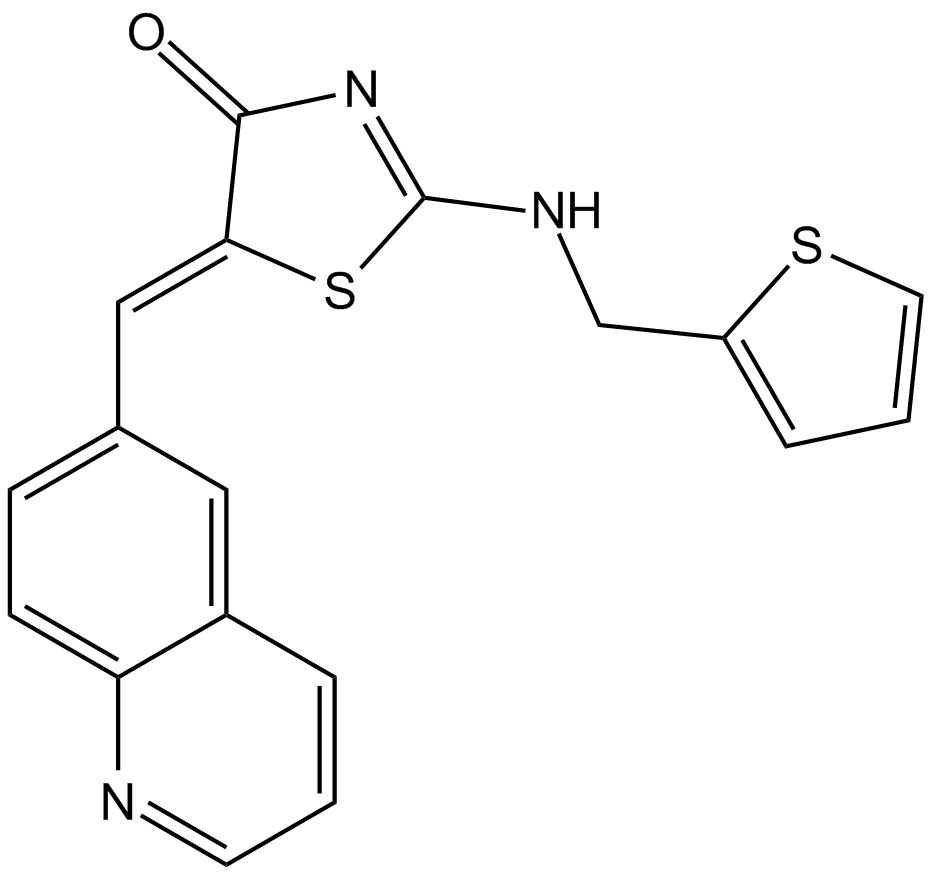 RO-3306 is an ATP-competitive, potent cyclin-dependent kinase (CDK) 1 inhibitor with Ki values of 35 and 110 nM for cdk1/cyclin B1 and cdk1/cyclin A, respectively.
Cell cycle progression is regulated by a series of CDKs. Cdk1 controls the cell cycle entry into mitosis. It forms a bipartite complex with cyclin B and phosphorylates a spectrum of substrates that coordinate nuclear envelope breakdown, chromosome condensation, assembly of the mitotic spindle and activation of the spindle assembly checkpoint.  
CDK1 inhibitor RO-3306 was reported to impair BRCA1 localization to DSBs, and consistent with this, suppressed RAD51 focus formation in DU145 cells when applied at the GI50 (1μM).  Co-treatment of 100 nM AZ12253801 and 1 μM RO-3306 manifested a marked increase in pre-G1
DNA, indicating apoptosis induction. In viability assays, RO-3306 induced a significant shift to the left of the AZ12253801 dose-response curve, with 2.4-fold reduction in GI50, comparable to RAD51 depletion or inhibition. At sub-50nM AZ12253801 concentrations there was more striking sensitization, with 13-fold reduction in GI80. Paralleling effects of RAD51 knockdown, RO-3306 did not affect AZ12253801 sensitivity of PC3 or LNCaP cells, but did sensitize 22Rv1 cells.
References:
[1]. Lodhia KA, Gao S, Aleksic T, et al. Suppression of homologous recombination sensitizes human tumor cells to IGF-1R inhibition. Int J Cancer. 2014 Nov 12.
Product Citation
Physical Appearance
A solid
Chemical Properties
| | |
| --- | --- |
| Storage | Store at -20°C |
| M.Wt | 351.45 |
| Cas No. | 872573-93-8 |
| Formula | C18H13N3OS2 |
| Solubility | ≥4.39mg/mL in DMSO |
| Chemical Name | (Z)-5-(quinolin-6-ylmethylene)-2-((thiophen-2-ylmethyl)amino)thiazol-4(5H)-one |
| SDF | Download SDF |
| Canonical SMILES | O=C1N=C(NCC2=CC=CS2)S/C1=C\C3=CC=C(N=CC=C4)C4=C3 |
| Shipping Condition | Evaluation sample solution : ship with blue ice.All other available size: ship with RT , or blue ice upon request |
| General tips | For obtaining a higher solubility , please warm the tube at 37 ℃ and shake it in the ultrasonic bath for a while.Stock solution can be stored below -20℃ for several months. |
Protocol
Kinase experiment [1]:

Binding assays

The CDK assays were run by using recombinant human CDK/cyclin complexes (CDK1/cyclin B1, CDK1/cyclin A, CDK2/cyclin E, and CDK4/cyclin D) expressed and isolated from Hi5 insect cells. The activity of CDK1/cyclin B1, CDK1/cyclin A, CDK2/cyclin E, and CDK4/cyclin D was measured by a homogeneous time-resolved fluorescence assay in a 96-well format. The assay buffer contained 25 mM Hepes, 6.25 mM MgCl2, 0.003% Tween 20, 0.3 mg/ml BSA, 1.5 mM DTT, and ATP as follows: 162 μM (CDK1), 90 μM (CDK2), or 135 μM (CDK4). CDK1 and CDK2 buffer contained 10 mM MgCl2. Test compounds were diluted in assay buffer to 3-fold their final concentration in 20 μl, and the reaction was started by the addition of a 40 μl assay buffer containing the pRB substrate (0.185 μM). The plates were incubated at 37°C for 30 min with constant agitation, and the reaction was terminated by the addition of 15 μl of 1.6 μM anti-phospho pRB antibody in 25 mM Hepes/24 mM EDTA/0.2 mg/ml BSA. After an additional 30 min of incubation with shaking, 15 μl of 3 nM Lance-Eu-W1024-labeled anti-rabbit IgG and 60 nM Alophycocyanin-conjugated anti-His-6 antibody in 25 mM Hepes/0.5 mg/ml BSA was added and incubated for 1 h. The plates were read in the Victor-V multilabel reader at excitation 340 nm and emission 615 nm and 665 nm. The IC50 values were calculated from the readings at 665 nm and normalized for Europium readings at 615 nm.

Cell experiment [1]:

Cell lines

Proliferating human cells HCT116, SW480, Hela

Preparation method

The solubility of this compound in DMSO is >4.4 mg/mL. General tips for obtaining a higher concentration: Please warm the tube at 37 ℃ for 10 minutes and/or shake it in the ultrasonic bath for a while. Stock solution can be stored below -20℃ for several months.

Reacting condition

9 μM, 20 h,

Applications

Treatment of proliferating human cancer cells (HCT116, SW480, and HeLa) with RO-3306 for 20 h completely blocked the cell cycle in the G2/M phase. In cancer cell lines (RKO, SJSA, MDAMB-435, and DU145) RO-3306 provided an effective means for cell synchronization in the late G2 phase. HeLa cells were enriched in mitotic cells by release from RO-3306 block (9 μM for 18 h) and followed for morphological changes in the absence or presence of 9 μM RO-3306. Treatment with 4 μM RO-3306 for 48 h induced apoptosis in cancer cells.

Other notes

Please test the solubility of all compounds indoor, and the actual solubility may slightly differ with the theoretical value. This is caused by an experimental system error and it is normal.

References:

[1]. Vassilev L T, Tovar C, Chen S, et al. Selective small-molecule inhibitor reveals critical mitotic functions of human CDK1[J]. Proceedings of the National Academy of Sciences, 2006, 103(28): 10660-10665.
Quality Control
Quality Control & MSDS
View current batch:
Chemical structure
Related Biological Data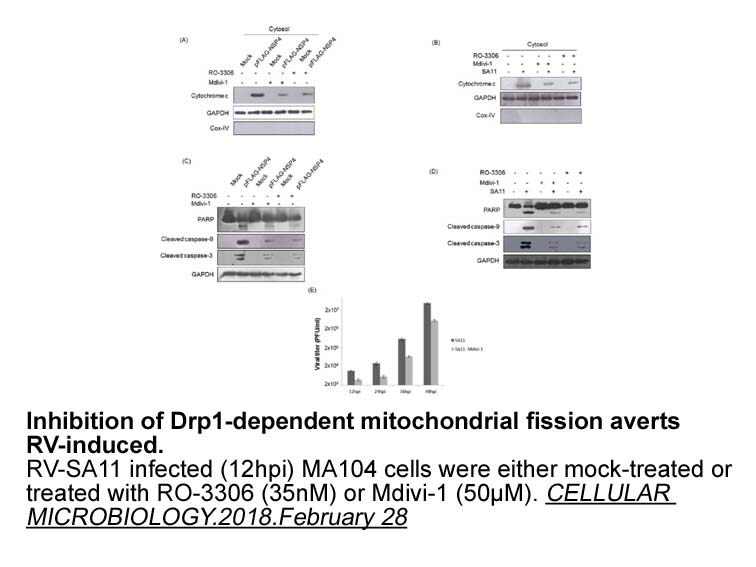 Related Biological Data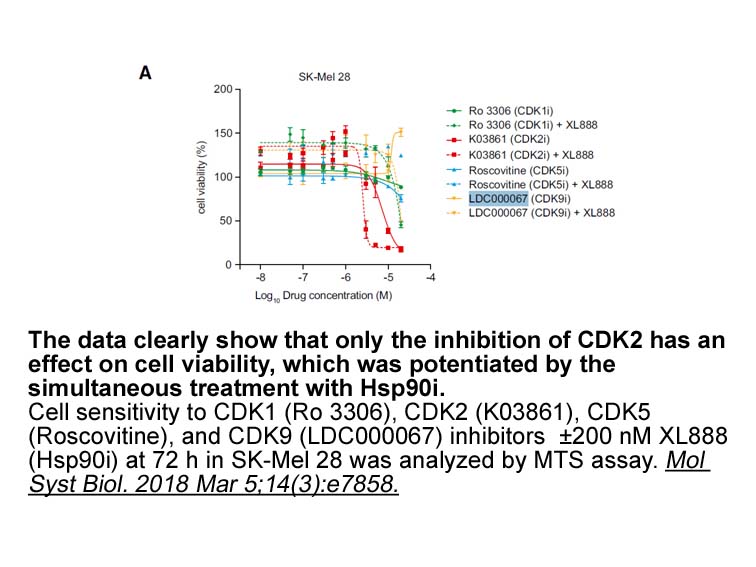 Related Biological Data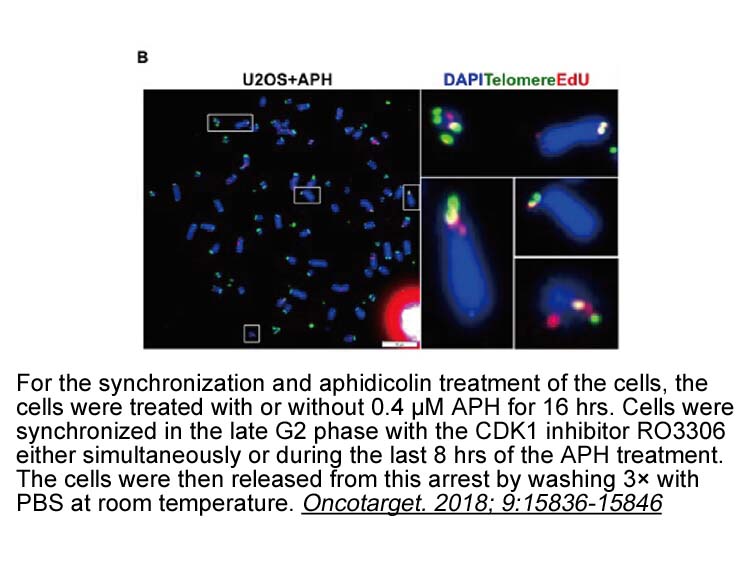 Related Biological Data