Background
PD-0332991 is selective and oral inhibitor of cyclin-dependent kinase 4/6 with IC50 values of 11nM and 16nM, respectively for CDK4 and CDK6 [1].
PD-0332991 is a highly specific inhibitor of CDK4/6. It is a potent anti-proliferative agent against Rb-positive tumor cells in vitro, subsequently inducing an exclusive G1 arrest. It has been reported to prevent tumor growth in disseminated human myeloma xenografts and induce G1 arrest in primary bone marrow cells [2].
PD-0332991 is also studied in breast cancer. It causes growth inhibition of ER-positive cell lines and 10/16 HER2-amplified cell lines. 100nM PD-0332991 can inhibit the phosphorylation of Rb in three more sensitive cell lines, resulting in prevention of cell cycle progression [2].
References:
[1] Ivan Diaz-Padilla, Lillian L. Siu and Ignacio Duran. Cyclin-dependent kinase inhibitors as potential targeted anticancer agents. Invest New Drugs. 2009, 27: 586–594.
[2] Richard S Finn, Judy Dering, Dylan Conklin, Ondrej Kalous, David J Cohen, Amrita J Desai, Charles Ginther, Mohammad Atefi, Isan Chen, Camilla Fowst, Gerret Los and Dennis J Slamon. PD 0332991, a selective cyclin D kinase 4/6 inhibitor, preferentially inhibits proliferation of luminal estrogen receptor-positive human breast cancer ce
Product Citation
Chemical Properties
| | |
| --- | --- |
| Physical Appearance | A solid |
| Storage | Store at -20°C |
| M.Wt | 447.53 |
| Cas No. | 571190-30-2 ; 827022-32-2 |
| Formula | C24H29N7O2 |
| Synonyms | PD0332991;PD-0332991;PD 0332991 |
| Solubility | Soluble in DMSO |
| Chemical Name | 6-acetyl-8-cyclopentyl-5-methyl-2-((5-(piperazin-1-yl)pyridin-2-yl)amino)pyrido[2,3-d]pyrimidin-7(8H)-one |
| SDF | Download SDF |
| Canonical SMILES | CC(C(C(N1C2CCCC2)=N3)=CN=C3NC4=NC=C(N5CCNCC5)C=C4)=C(C1=O)C(C)=O |
| Shipping Condition | Evaluation sample solution: ship with blue ice. All other available sizes: ship with RT, or blue ice upon request. |
| General tips | For obtaining a higher solubility, please warm the tube at 37°C and shake it in the ultrasonic bath for a while. Stock solution can be stored below -20°C for several months. |
Protocol
Cell experiment: [1]

Cell lines

MDA-MB-453 cells

Preparation method

The solubility of this compound in DMSO is

Reaction Conditions

80 nM, 24 hours

Applications

MDA-MB-453 breast carcinoma cells exposed to varying concentrations of PD 0332991 for 24 hours showed a significant increase in the percentage of cells in G1 in the presence of as little as 0.04 μmol/L PD 0332991 with a concomitant decline in other phases of the cell cycle. Maximum effects were attained at 0.08 μmol/L and an exclusive G1 arrest was maintained even at concentrations as high as 10 μmol/L, consistent with the complete absence of any other effects on the cell cycle.

Animal experiment: [1]

Animal models

Mice bearing Colo-205 colon carcinoma xenografts

Dosage form

Oral administration, 150 or 75 mg/kg, daily for 14 days

Applications

Administration of PD 0332991 produced rapid tumor regressions and a corresponding tumor growth delay of about 50 days with >1 log of tumor cell kill at the highest dose tested. At 37.5 mg/kg, the tumor slowly regressed during treatment. Even at doses as low as 12.5 mg/kg, a 13-day growth delay was obtained indicating a 90% inhibition of tumor growth rate.

Other notes

Please test the solubility of all compounds indoor, and the actual solubility may slightly differ with the theoretical value. This is caused by an experimental system error and it is normal.

References:

[1] Fry D W, Harvey P J, Keller P R, et al. Specific inhibition of cyclin-dependent kinase 4/6 by PD 0332991 and associated antitumor activity in human tumor xenografts. Molecular cancer therapeutics, 2004, 3(11): 1427-1438.
Biological Activity
Description
Palbociclib (PD-0332991) is a highly selective inhibitor of CDK4/6 with IC50 of 11 nM/16 nM.
Targets
CDK4/cyclin D1
CDK6/cyclin D2
IC50
11 nM
16 nM
Quality Control
Quality Control & MSDS
View current batch:
Chemical structure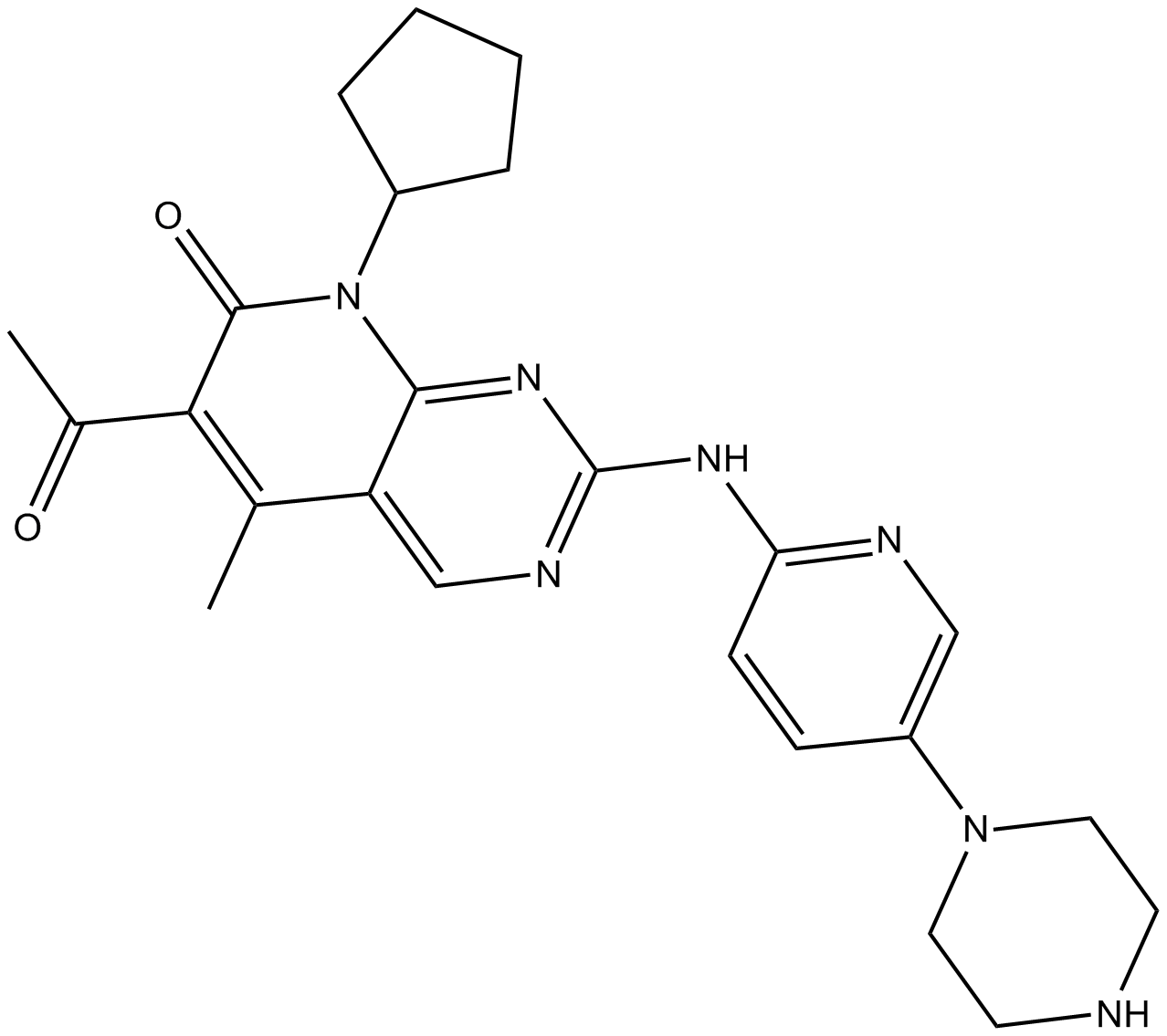 Related Biological Data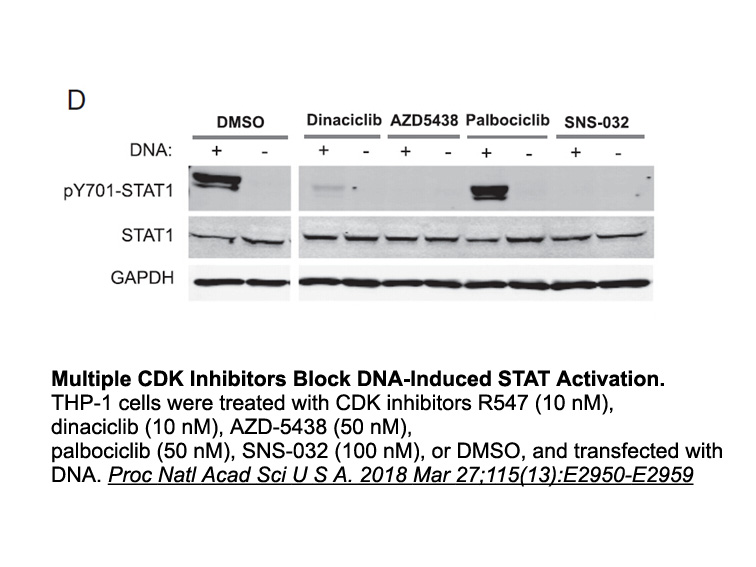 Related Biological Data