Background
MG-262 (also known as Z-Leu-Leu-Leu-B(OH)2), a boronic peptide acid, is a potent proteasome inhibitor that selectively and reversibly inhibits the chymotryptic activity of the proteasome. It consists of a peptide and boronic acid moiety which are functional to proteasome inhibition. According to previous studies, MG-262 is capable of reducing the viability of nasal mucosa and polyp fibroblasts, provoking cell growth arrest, inhibiting DNA replication and retinoblastoma phosphorylation, increasing expression of the cell cycle inhibitor p21 and p27, and inducing cell death via loss of mitochondrial membrane potential, caspase-3 and poly(ADP-ribose) polymerase activation, induction of c-Jun phosphorylation and mitogen-activated protein kinase phosphatase-1 expression.
Reference
Laura Pujols, Laura Fernandez-Bertolin, Mireya Fuentes-Prado, Isam Alobid, Jordi Roca-Ferrer, Neus Agell, Joaquim Mullol, and Cesar Picado. Proteasome inhibition reduces proliferation, collagen expression, and inflammatory cytokine production in nasal mucosa and polyp fibroblasts. The Journal of Pharmacology and Experimental Therapeutics 2012; 343:184-197
Hilary Frase, Jason Hudak, and Irene Lee. Identification of the proteasome inhibitor MG262 as a potent ATP-dependent inhibitor of the Salmonella enteric serovar typhimurium lon protease. Biochemistry 2006; 45 (27): 8264-8274
Product Citation
Chemical Properties
| | |
| --- | --- |
| Physical Appearance | A solid |
| Storage | Store at -20°CThe product is not stable in solution, please dissolve it immediately before use. |
| M.Wt | 491.44 |
| Cas No. | 179324-22-2 |
| Formula | C25H42BN3O6 |
| Synonyms | PS-III,MG262,MG 262 |
| Solubility | ≥24.57mg/mL in DMSO, ≥96.4 mg/mL in EtOH,insoluble in H2O |
| Chemical Name | [(1R)-3-methyl-1-[[(2S)-4-methyl-2-[[(2S)-4-methyl-2-(phenylmethoxycarbonylamino)pentanoyl]amino]pentanoyl]amino]butyl]boronic acid |
| SDF | Download SDF |
| Canonical SMILES | B(C(CC(C)C)NC(=O)C(CC(C)C)NC(=O)C(CC(C)C)NC(=O)OCC1=CC=CC=C1)(O)O |
| Shipping Condition | Evaluation sample solution: ship with blue ice. All other available sizes: ship with RT, or blue ice upon request. |
| General tips | For obtaining a higher solubility, please warm the tube at 37°C and shake it in the ultrasonic bath for a while. Stock solution can be stored below -20°C for several months. |
Protocol
Cell experiment: [1]

Cell lines

Peripheral blood mononuclear cells (PBMC)

Preparation method

The solubility of this compound in DMSO is >10 mM. General tips for obtaining a higher concentration: Please warm the tube at 37 °C for 10 minutes and/or shake it in the ultrasonic bath for a while.Stock solution can be stored below -20°C for several months.

Reaction Conditions

0.01 μM, 28 days

Applications

TRAP positive and multi-nucleated osteoclasts were quantified by light microscopy after 28 days of MG-262 treatment. The used proteasome inhibitor was sufficient for significant inhibition of osteoclast formation, while the effects occurred in a dose-dependent manner. The differentiation was reduced to 27% for 0.01 μM and to 30% for 0.001 μM.

Animal experiment: [2]

Animal models

GFPdgn TG mice

Dosage form

Intravenous injection, 5 μmol/kg, 20 hours

Applications

The TG mice were injected with MG-262 or vehicle 20 h before the tissue samples were collected. MG-262 inhibited chymotryptic activity in the heart, lungs, skeletal muscle, and liver by 50–75%. GFPdgn protein abundance in all the major organs showed responsive increases upon systemic proteasomal inhibition induced by MG-262.

Other notes

Please test the solubility of all compounds indoor, and the actual solubility may slightly differ with the theoretical value. This is caused by an experimental system error and it is normal.

References:

[1] Zavrski I, Krebbel H, Wildemann B, et al. Proteasome inhibitors abrogate osteoclast differentiation and osteoclast function. Biochemical and biophysical research communications, 2005, 333(1): 200-205.

[2] Kumarapeli A R K, Horak K M, Glasford J W, et al. A novel transgenic mouse model reveals deregulation of the ubiquitin-proteasome system in the heart by doxorubicin. The FASEB journal, 2005, 19(14): 2051-2053.
Biological Activity
Description
MG-262 is a reversible and cell-permeable proteasome inhibitor.
Targets
proteasome
IC50
122 nM
Quality Control
Quality Control & MSDS
View current batch:
Chemical structure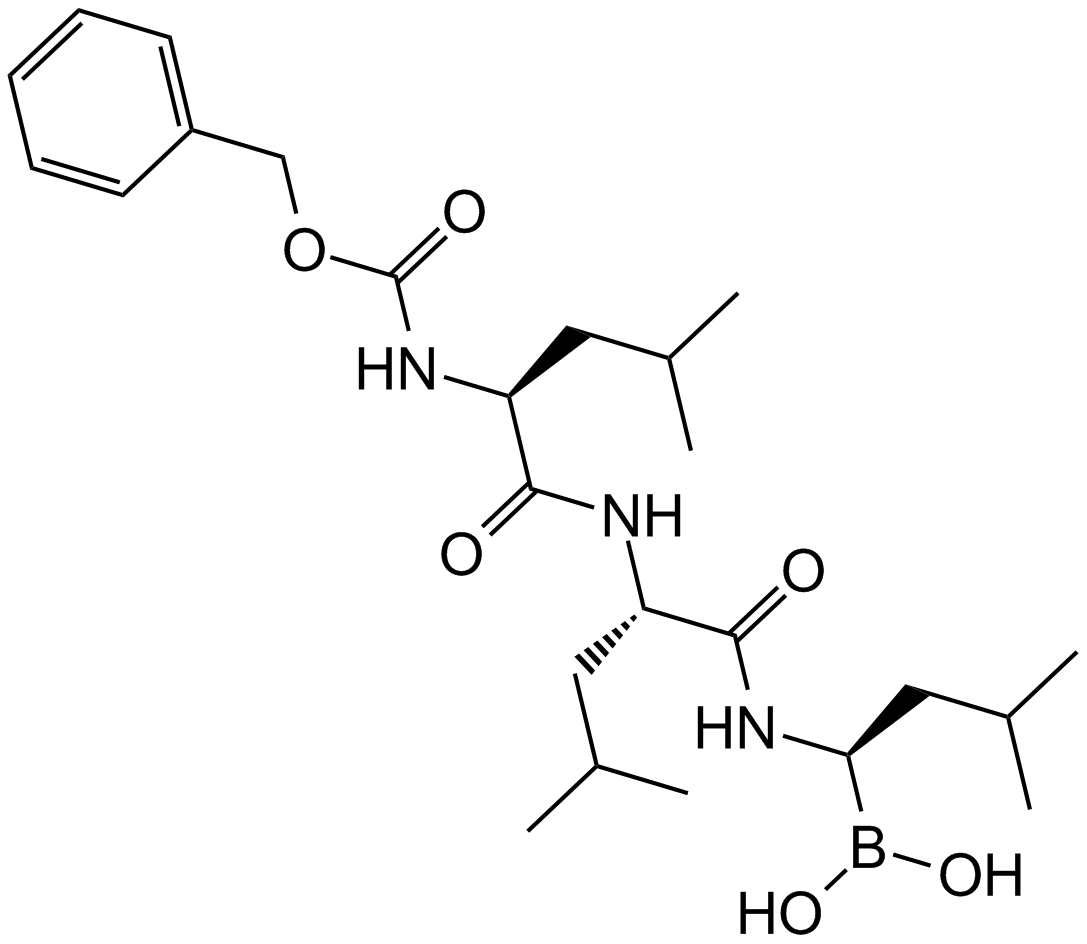 Related Biological Data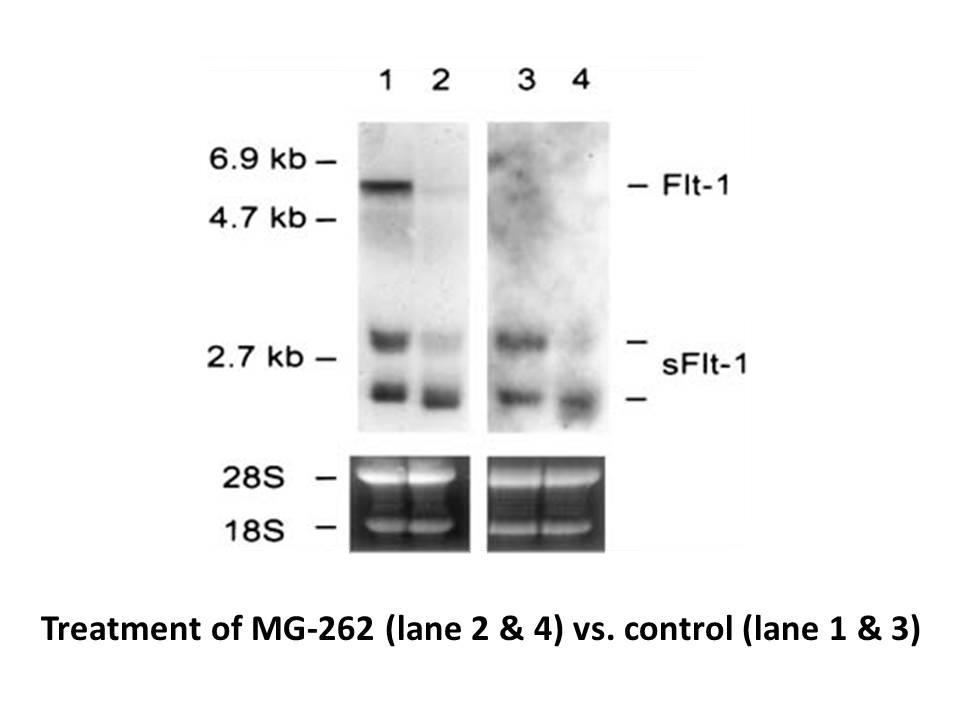 Related Biological Data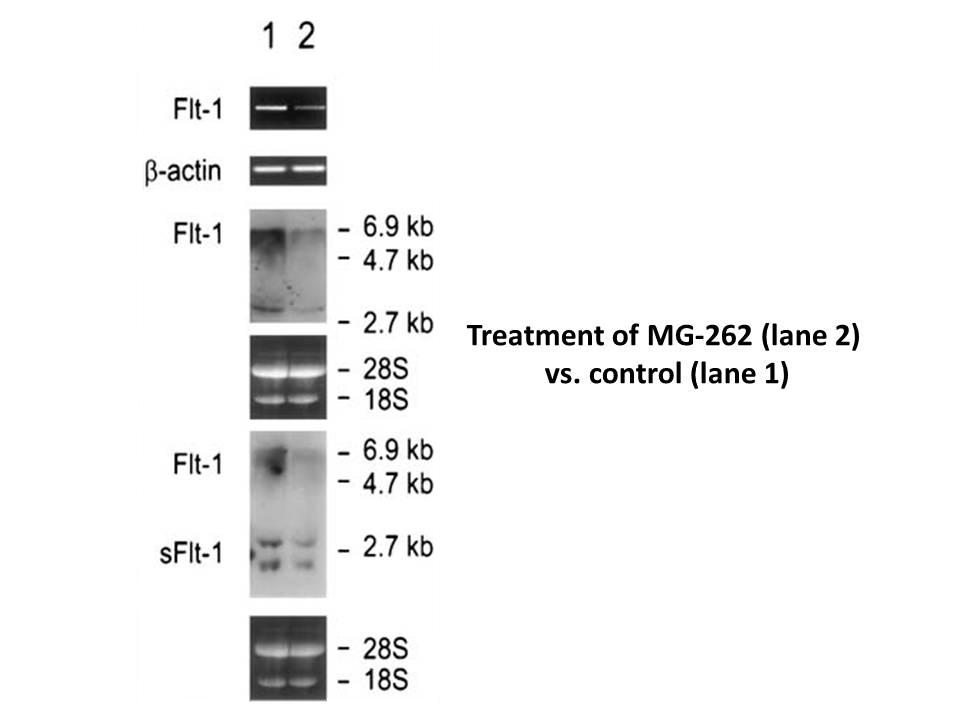 Related Biological Data