JNJ-26481585
Potent HDAC inhibitor
Sample solution is provided at 25 µL, 10mM.
Related Compound Libraries
Quality Control
Quality Control & MSDS
View current batch:
Chemical structure
Related Biological Data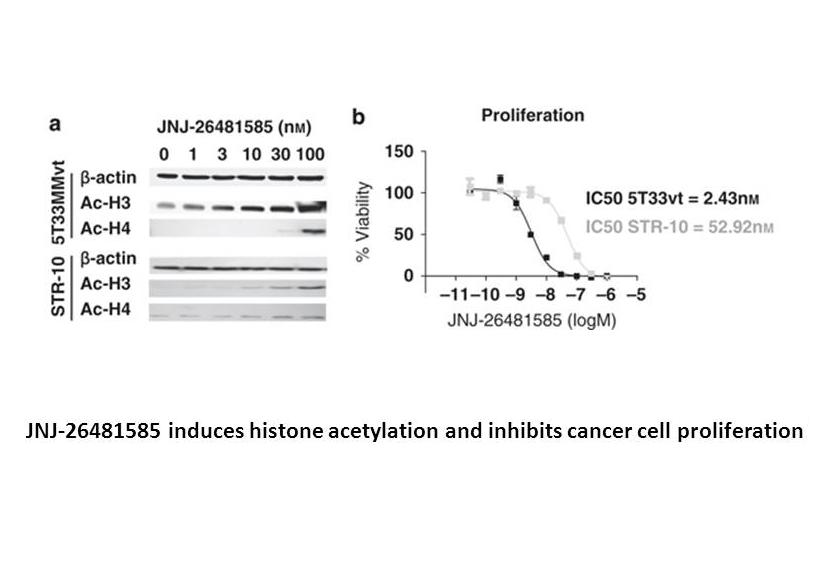 Related Biological Data
Related Biological Data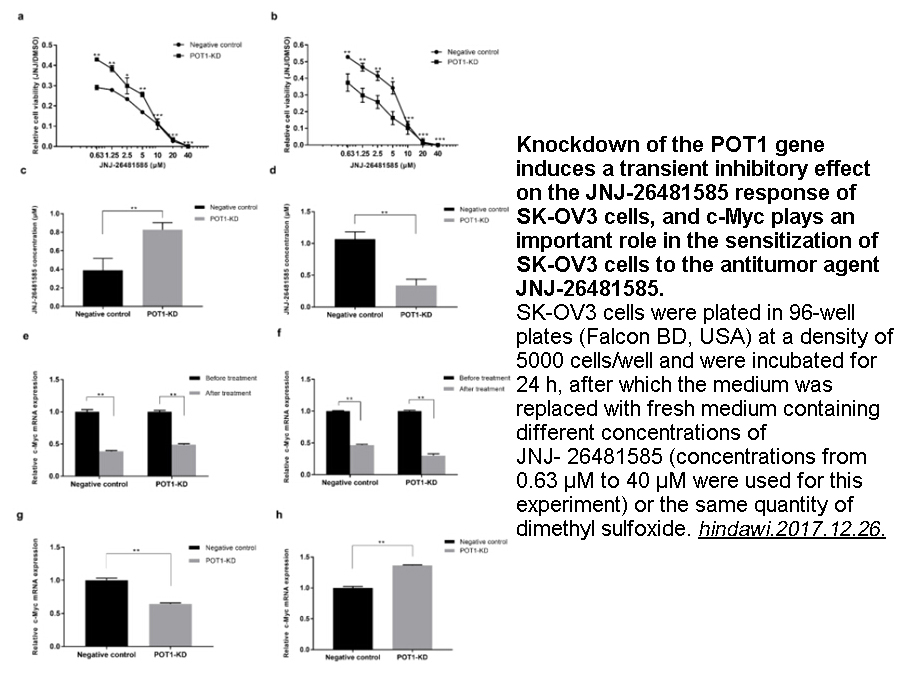 Related Biological Data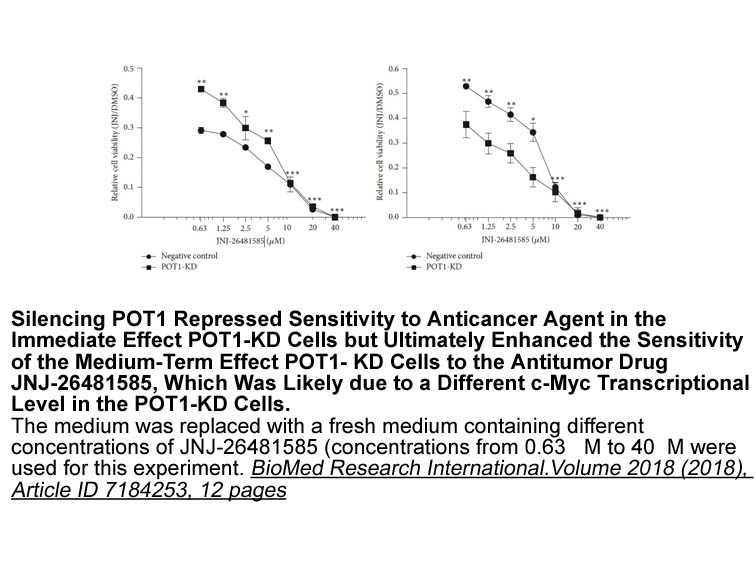 Related Biological Data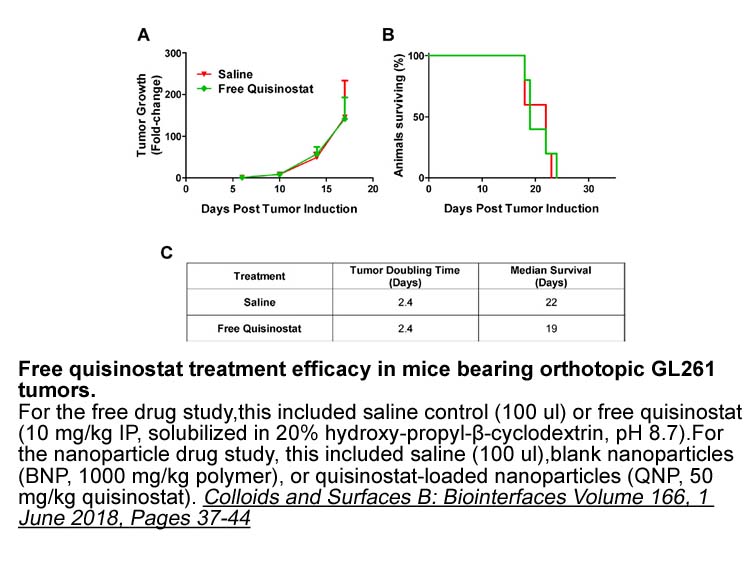 Biological Activity
Description
Quisinostat (JNJ-26481585) is a novel second-generation inhibitor of HDAC with highest potency for HDAC1 with IC50 of 0.11 nM.
Targets
HDAC1
HDAC2
HDAC4
HDAC10
HDAC11
IC50
0.11 nM
0.33 nM
0.64 nM
0.46 nM
0.37 nM
Protocol
Kinase experiment [1]:

Inhibitory activities

Recombinant HDAC activity assays were done by Reaction Biology Corporation. In all cases, full-length HDAC proteins were expressed using baculovirus-infected Sf9 cells. In addition, HDAC3 was coexpressed as a complex with human NCOR2. For assessing activity of HDAC1-containing cellular complexes, immunoprecipitated HDAC1 complexes were incubated with an [3H]acetyllabeled fragment of histone H4 peptide [biotin-(6-aminohexanoic)Gly-Ala-(acetyl[3H])Lys-Arg-His-Arg-Lys-Val-NH2]. Equal amounts of HDAC1 were immunoprecipitated as indicated by Western blot analysis. HDAC1 activity results are presented as mean ± SD of three independent experiments on a single lysate.

Cell experiment [1]:

Cell lines

Non-small cell lung carcinoma (NSCLC) cell lines; hematologic cell lines; human tumor cells; human A2780 ovarian carcinoma cells.

Preparation method

Soluble in DMSO > 10 mM. General tips for obtaining a higher concentration: Please warm the tube at 37℃ for 10 minutes and/or shake it in the ultrasonic bath for a while. Stock solution can be stored below -20℃ for several months.

Reaction Conditions

cell proliferation: 72 h, apoptosis assays: 24, 48, and 96 h.

Applications

In all lung, breast, colon, prostate, brain, and ovarian tumor cell lines tested, JNJ-26481585 inhibits cell proliferation with IC50 values of 3.1-246 nM. In A2780 ovarian tumor cells, JNJ-26481585 (3-300 nM) significantly and dose-dependently increases the amount of cells positive for Annexin V, which indicates apoptosis.

Animal experiment [1]:

Animal models

Male athymic nu/nu CD-1 mice injected s.c. with human A2780-p21waf1,cip1 ZsGreen ovarian tumors cells

Dosage form

10 mg/kg i.p. and 40 mg/kg p.o.; once daily for 3 d.

Preparation method

Formulated at 2 mg/mL in 20% hydroxypropyl-β-cyclodextrin (final pH 8.7).

Applications

In the HDAC1-responsive A2780 ovarian tumor screening model, JNJ-26481585 induces a bright and intense fluorescence, which is not uniformly distributed throughout the tissue and fully predicts tumor growth inhibition. Also, JNJ-26481585 induces potent H3 acetylation in the tumor tissue. In HCT116 colon xenografts, JNJ-26481585 (once daily, 10 mg/kg i.p.) for 14 days inhibits tumor volume by 76% and induces H3 acetylation.

Other notes

Please test the solubility of all compounds indoor, and the actual solubility may slightly differ with the theoretical value. This is caused by an experimental system error and it is normal.

References:

[1]. Arts J, King P, Marin A, et al. JNJ-26481585, a novel "second-generation" oral histone deacetylase inhibitor, shows broad-spectrum preclinical antitumoral activity. Clin Cancer Res, 2009, 15(22): 6841-6851.
Chemical Properties
Cas No.
875320-29-9
SDF
Download SDF
Synonyms
JNJ26481585
Chemical Name
N-hydroxy-2-[4-[[(1-methylindol-3-yl)methylamino]methyl]piperidin-1-yl]pyrimidine-5-carboxamide
Canonical SMILES
CN1C=C(C2=CC=CC=C21)CNCC3CCN(CC3)C4=NC=C(C=N4)C(=O)NO
Formula
C21H26N6O2
M.Wt

394.48

Solubility
≥19.2mg/mL in DMSO
Storage
Store at -20°C
Shipping Condition
Evaluation sample solution : ship with blue ice.All other available size: ship with RT , or blue ice upon request
General tips
For obtaining a higher solubility , please warm the tube at 37 ℃ and shake it in the ultrasonic bath for a while.Stock solution can be stored below -20℃ for several months.
Background
JNJ-26481585 is a novel histone deacetylase (HDAC) inhibitor that exerts a strong potency towards class I HDAC (including HDAC1, HDAC2 and HDAC3), with values of inhibition constant IC50 of 0.11, 0.33 and 4.8 nmol/L respectively, leading to strong anti-proliferative activities (IC50 ranging from 3.1 to 246 nmol/L) against a broad range of cancer cell lines including lung, breast, colon, prostate, brain and overian cancer cell lines. Recent study results have shown that JNJ-26481585 strongly induce the HDAC1-suppressed p21waf1,cip1 promoter in vivo, histone H3 acetylation in tumor tissue and apoptosis in human colon cancer cell lines (both APC wild-type and mutant) in vitro.
Reference
Arts J, King P, Mariën A, Floren W, Beliën A, Janssen L, Pilatte I, Roux B, Decrane L, Gilissen R, Hickson I, Vreys V, Cox E, Bol K, Talloen W, Goris I, Andries L, Du Jardin M, Janicot M, Page M, van Emelen K, Angibaud P. JNJ-26481585, a novel "second-generation" oral histone deacetylase inhibitor, shows broad-spectrum preclinical antitumoral activity. Clin Cancer Res. 2009;15(22):6841-6851