Background
Calcium plays important roles in many cellular processes and is essential for all living organisms. 99% of calcium is present in bones and teeth with the remaining 1% in the blood and soft tissue. Calcium is involved in mediating the constriction and relaxation of blood vessels, muscle contraction, hormone secretion and nerve impulse transmission. Calcium ion channels regulate the migration of calcium ions across cell membranes, permitting the inhibition and activation of a variety of enzymes. Vitamin D deficiency, chronic kidney failure and low blood magnesium levels can cause low calcium levels, which can have serious effects. Serum calcium levels are tightly controlled at 8.4-11.4 mg/dL.
The Calcium Colorimetric Assay Kit provides a simple and fast way for detection of calcium concentration in various biological samples based on colorimetric method. The chromogenic complex (λ = 575 nm) formed between calcium ions and 0-cresolphthalein can be easily qualified using a microtiter plate reader or a spectrophotometer at 575 nm. The assay can detect the physiological range of calcium concentration 0.4-100 mg/dL (0.1-25 mM).
Features & Properties
| | |
| --- | --- |
| Features | Fast and convenient Simple procedure; takes less than 20 minutes. The assay is sensitive, stable and high-throughput adaptable. |
| Shipping | Gel pack |
| Storage Conditions | Store at +4°C. |
Quality Control
Quality Control & DataSheet
View current batch:
Related Biological Data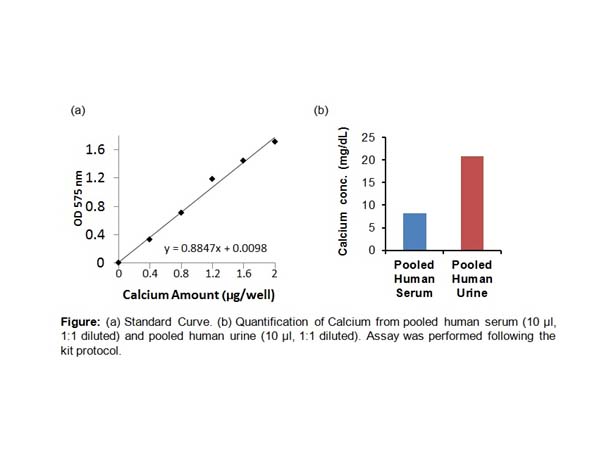 Related Biological Data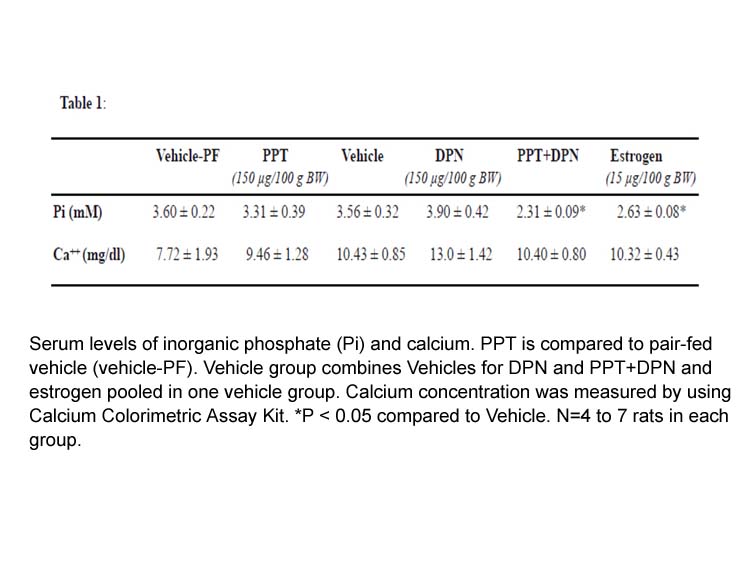 Related Biological Data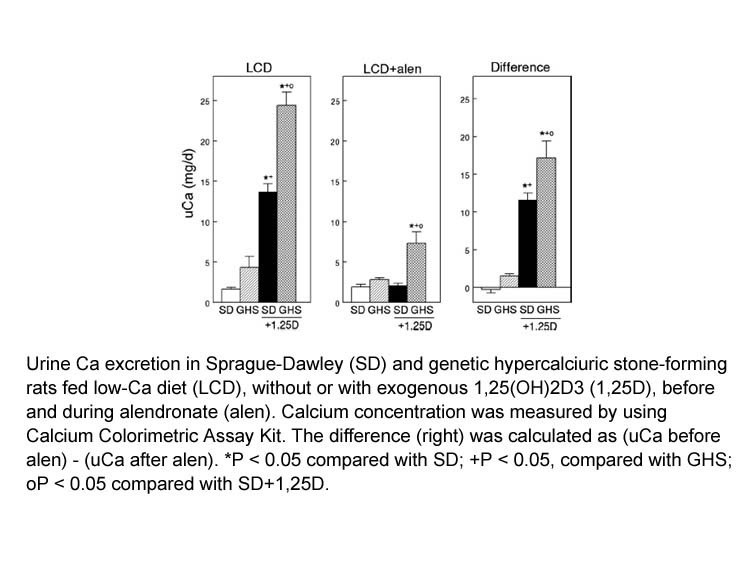 Related Biological Data
Product Citation
Storage
Store at +4°C.
Overview
| | |
| --- | --- |
| Kit components | Calcium Assay Buffer Chromogenic Reagent Calcium Standard (500 mM) |