Background
CA-074 Me is a membrane-permeable and selective inhibitor of cathepsin B with IC50 value of 36.3 nM [1, 2].
CA-074 Me is a methyl ester derivative of CA-074. In cultured human gingival fibroblasts, CA-074 Me exerted a 95% inhibition of cathepsin B and partial inhibition (54%) of the combined activities of cathepsins B and L. CA-074 Me was also found to inhibit cathespin L under reducing conditions. It inhibited the activity of purified human cathepsin L by more than 90% when the enzyme had been pre-incubated with 1.4 mM DTT or 4.2 mM GSH for 2 hours. Besides that, CA-074 Me completely inhibited cathepsin B in the presence of 1.4 mM DTT [2, 3].
References:
[1] Wu X, Zhang L, Gurley E, et al. Prevention of free fatty acid–induced hepatic lipotoxicity by 18β-glycyrrhetinic acid through lysosomal and mitochondrial pathways. Hepatology, 2008, 47(6): 1905-1915.
[2] Steverding D. The cathepsin B-selective inhibitors CA-074 and CA-074Me inactivate cathepsin L under reducing conditions. Open Enzyme Inhibition Journal, 2011, 4: 11-16.
[3] Buttle D J, Murata M, Knight C G, et al. CA074 methyl ester: a proinhibitor for intracellular cathepsin B. Archives of biochemistry and biophysics, 1992, 299(2): 377-380.
Product Citation
Chemical Properties
| | |
| --- | --- |
| Physical Appearance | A solid |
| Storage | Store at -20°C |
| M.Wt | 397.5 |
| Cas No. | 147859-80-1 |
| Formula | C19H31N3O6 |
| Solubility | insoluble in H2O; ≥19.88 mg/mL in DMSO; ≥51.5 mg/mL in EtOH with ultrasonic |
| Chemical Name | methyl (2S)-1-[(2S)-3-methyl-2-[[(2S,3S)-3-(propylcarbamoyl)oxirane-2-carbonyl]amino]pentanoyl]pyrrolidine-2-carboxylate |
| SDF | Download SDF |
| Canonical SMILES | CCCNC(=O)C1C(O1)C(=O)NC(C(C)CC)C(=O)N2CCCC2C(=O)OC |
| Shipping Condition | Ship with blue ice, or upon other requests. |
| General tips | For obtaining a higher solubility, please warm the tube at 37°C and shake it in the ultrasonic bath for a while. We do not recommend long-term storage for the solution, please use it up soon. |
Protocol
Cell experiment: [1]

Cell lines

McNtcp.24 cells

Preparation method

The solubility of this compound in DMSO is >10 mM. General tips for obtaining a higher concentration: Please warm the tube at 37 °C for 10 minutes and/or shake it in the ultrasonic bath for a while.Stock solution can be stored below -20°C for several months.

Reaction Conditions

0.1 µM, 2 hours

Applications

Cells were incubated in medium alone or with 50 µM GCDC in the absence or presence of 0.1 µM CA-074 Me. Apoptosis was quantitated after 2 h of incubation. The cathepsin B inhibitor CA-074 Me reduced the GCDC-mediated increase in cathepsin B activity and apoptosis in McNtcp.24 cells. The result confirms that cathepsin B activity increases and contributes to bile salt–mediated apoptosis in primary rat hepatocytes.

Animal experiment: [2]

Animal models

CatB+/+ mice

Dosage form

Intraperitoneal injection, 4 mg/100g

Applications

Serum ALT levels after TNF-α-treatment were significantly reduced in catB+/+ mice pretreated with CA-074 Me compared to saline-injected controls. In contrast, liver architecture was preserved and only moderate damage was observed in catB+/+ mice pretreated with CA-074 Me. These results suggest that pharmacological inhibition of cat B may partially attenuate TNF-α-induced liver damage.

Other notes

Please test the solubility of all compounds indoor, and the actual solubility may slightly differ with the theoretical value. This is caused by an experimental system error and it is normal.

References:

[1] Faubion W A, Guicciardi M E, Miyoshi H, et al. Toxic bile salts induce rodent hepatocyte apoptosis via direct activation of Fas. The Journal of clinical investigation, 1999, 103(1): 137-145.

[2] Guicciardi M E, Miyoshi H, Bronk S F, et al. Cathepsin B knockout mice are resistant to tumor necrosis factor-α-mediated hepatocyte apoptosis and liver injury: implications for therapeutic applications. The American journal of pathology, 2001, 159(6): 2045-2054.
Biological Activity
Description
CA-074 Me is a selective and cell-permeable inhibitor of cathepsin B.
Targets
cathepsin B
IC50
2.2 nM
Quality Control
Quality Control & MSDS
View current batch:
Chemical structure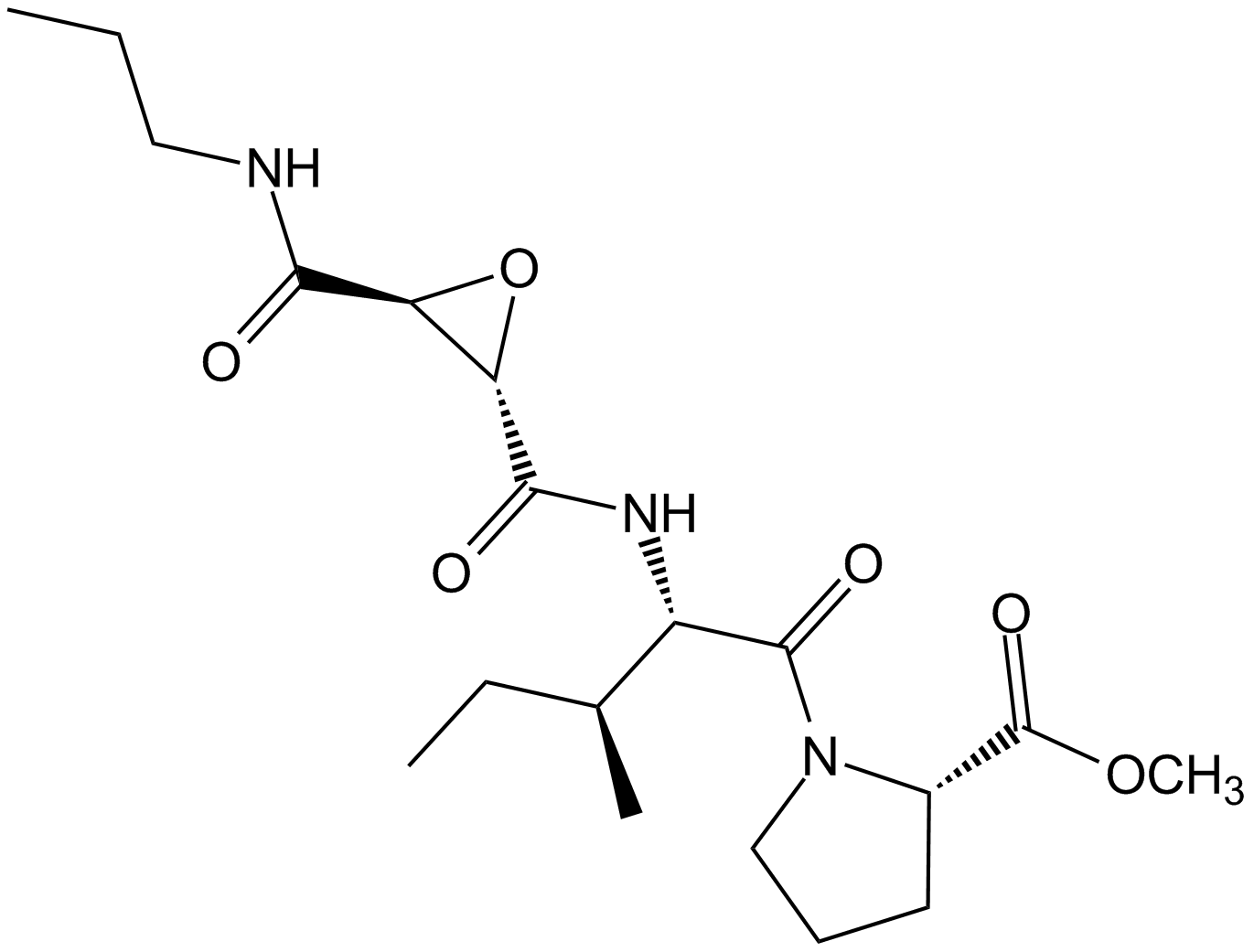 Related Biological Data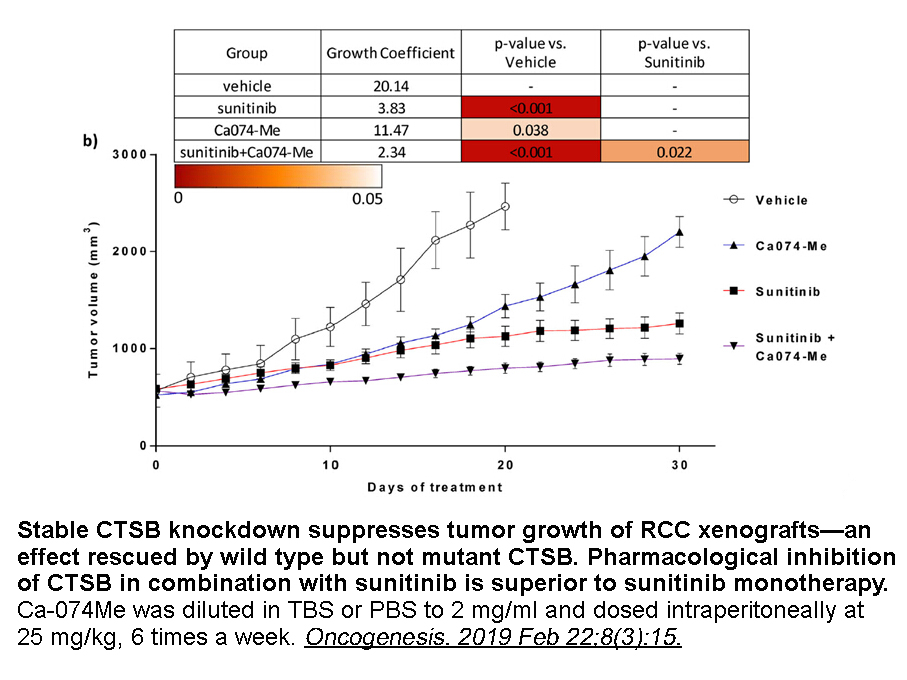 Related Biological Data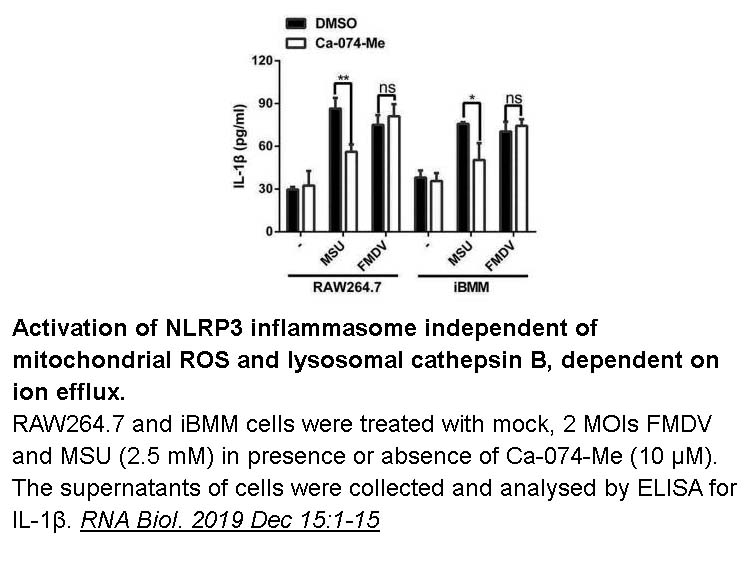 Related Biological Data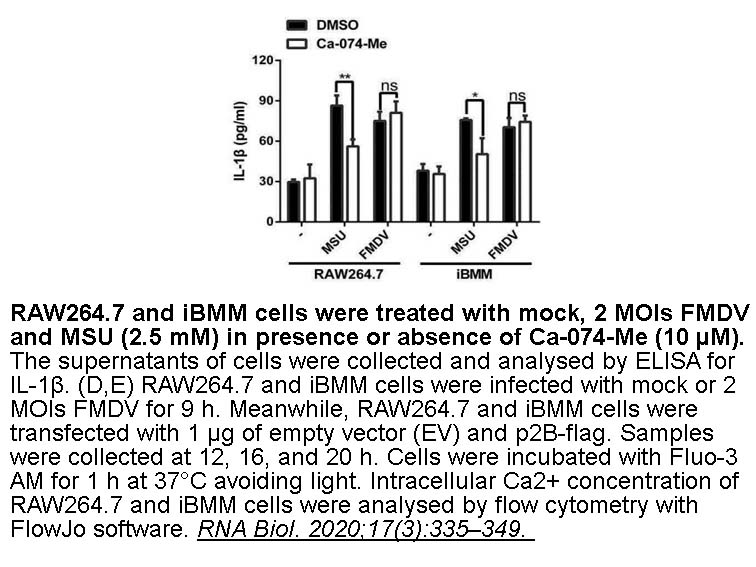 Related Biological Data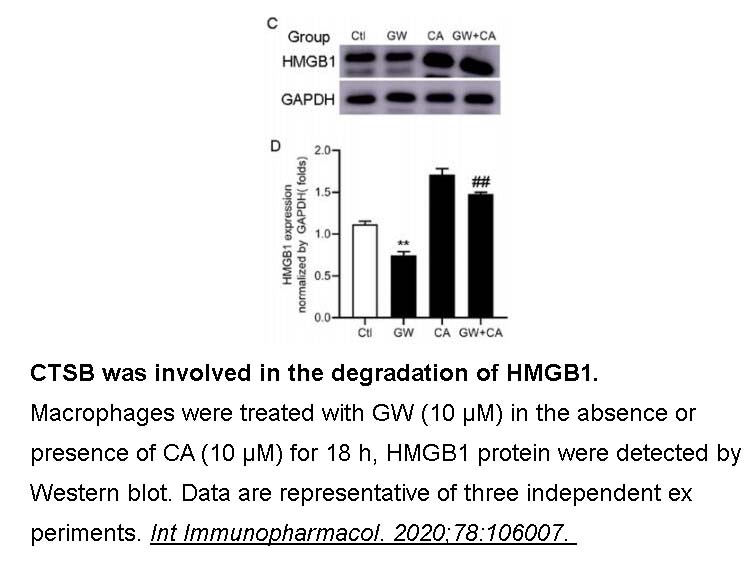 Related Biological Data
Related Biological Data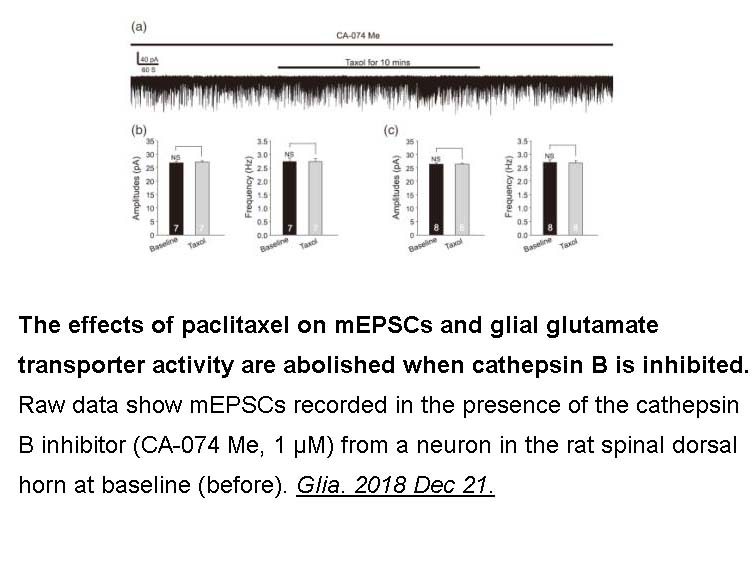 Related Biological Data