Background
17-AAG is a potent inhibitor of HSP90 with IC50 value of 6 nM in BT474 cells [1].
17-AAG is a synthetic analogue developed from geldanamycin which was found to have significant hepatic toxicity. 17-AAG has an improved toxicity profile and has no hepatic toxicity. 17-AAG can bind to HSP90 and destabilize the client proteins such as HER2, Raf-1, p53 and MAPK signaling. In Multiple myeloma (MM) cells, 17-AAG treatment inhibited cell proliferation and survival. The combination treatment of 17-AAG and bortezomib induced apoptosis in primary MM cells resistant to doxorubicin and bortezomib. The combination of 17-AAG and trastuzumab reduced the expression of ErbB2 in breast cancer cells overexpressing ErbB2. 17-AAG also showed efficacy in thyroid cancer cells and Hodgkin lymphoma cells. Besides that, 17-AAG was found to increased apoptosis in human melanoma xenografts. 17-AAG is now in phase II clinical studies [2].
References:
[1] Kamal A, Thao L, Sensintaffar J, et al. A high-affinity conformation of Hsp90 confers tumour selectivity on Hsp90 inhibitors[J]. Nature, 2003, 425(6956): 407-410..
[2] Dimopoulos M A, Mitsiades C S, Anderson K C, et al. Tanespimycin as antitumor therapy. Clinical Lymphoma Myeloma and Leukemia, 2011, 11(1): 17-22
Product Citation
Chemical Properties
| | |
| --- | --- |
| Physical Appearance | A solid |
| Storage | Store at -20°C |
| M.Wt | 585.7 |
| Cas No. | 75747-14-7 |
| Formula | C31H43N3O8 |
| Synonyms | Tanespimycin |
| Solubility | ≥24.95 mg/mL in DMSO; insoluble in H2O; ≥9.56 mg/mL in EtOH with ultrasonic |
| Chemical Name | [(3R,5S,6R,7S,8E,10S,11S,12Z,14E)-6-hydroxy-5,11-dimethoxy-3,7,9,15-tetramethyl-16,20,22-trioxo-21-(prop-2-enylamino)-17-azabicyclo[16.3.1]docosa-1(21),8,12,14,18-pentaen-10-yl] carbamate |
| SDF | Download SDF |
| Canonical SMILES | CC1CC(C(C(C=C(C(C(C=CC=C(C(=O)NC2=CC(=O)C(=C(C1)C2=O)NCC=C)C)OC)OC(=O)N)C)C)O)OC |
| Shipping Condition | Evaluation sample solution: ship with blue ice. All other available sizes: ship with RT, or blue ice upon request. |
| General tips | For obtaining a higher solubility, please warm the tube at 37°C and shake it in the ultrasonic bath for a while. Stock solution can be stored below -20°C for several months. |
Protocol
Cell experiment: [1]

Cell lines

HT29, HCT116, KM12 and HCT15 cells

Preparation method

The solubility of this compound in DMSO is >10 mM. General tips for obtaining a higher concentration: Please warm the tube at 37 °C for 10 minutes and/or shake it in the ultrasonic bath for a while.Stock solution can be stored below -20°C for several months.

Reaction Conditions

IC50: 0.2 μM (HT29), 0.8 μM (HCT116), 0.9 μM (KM12) and 46 μM (HCT15) 24 hours

Applications

The cells were treated with a range of 17-AAG concentrations for 24 h and then cultured in the absence of 17-AAG for an additional 48 h. 17-AAG showed antitumor activity in these four human colon adenocarcinoma cell lines and reduced cell viabilities dose-dependently. The IC50 values for HT29, HCT116, KM12 and HCT15 cells are 0.2, 0.8, 0.9 and 46 μM, respectively.

Animal experiment: [2]

Animal models

Old nu/nu athymic mice (male with CWR22 xenograft, female with CWR22R or CWRSA6 xenograft)

Dosage form

Intraperitoneal injection, 50 mg/kg

Applications

Both continuous and intermittent dosing schedules were studied. The "continuous" dosing schedule involved exposure to drug 5 days/week for 3 consecutive weeks. In the "intermittent" schedule, mice were treated with one 5-day cycle and then monitored for tumor progression. At progression, mice were treated with a second 5-day cycle of drug. Both regimens caused a dose-dependent delay in xenograft tumor growth in all three models. With the continuous schedule, 50 mg/kg 17-AAG caused 80% growth inhibition of CWRSA6 tumor growth when assessed on the day the controls required sacrifice. With the intermittent schedule, 17-AAG caused 87% growth inhibition of CWRSA6 tumor growth. Similar results were noted with the parental CWR22 model and with a second androgen-independent subline CWR22R.

Other notes

Please test the solubility of all compounds indoor, and the actual solubility may slightly differ with the theoretical value. This is caused by an experimental system error and it is normal.

References:

[1] Hostein I, Robertson D, DiStefano F, et al. Inhibition of signal transduction by the Hsp90 inhibitor 17-allylamino-17-demethoxygeldanamycin results in cytostasis and apoptosis. Cancer Research, 2001, 61(10): 4003-4009.

[2] Solit D B, Zheng F F, Drobnjak M, et al. 17-Allylamino-17-demethoxygeldanamycin induces the degradation of androgen receptor and HER-2/neu and inhibits the growth of prostate cancer xenografts. Clinical cancer research, 2002, 8(5): 986-993.
Biological Activity
Description
17-AAG (Tanespimycin) is a potent inhibitor of HSP90 with IC50 of 5 nM.
Targets
HSP90
IC50
5 nM
Quality Control
Quality Control & MSDS
View current batch:
Chemical structure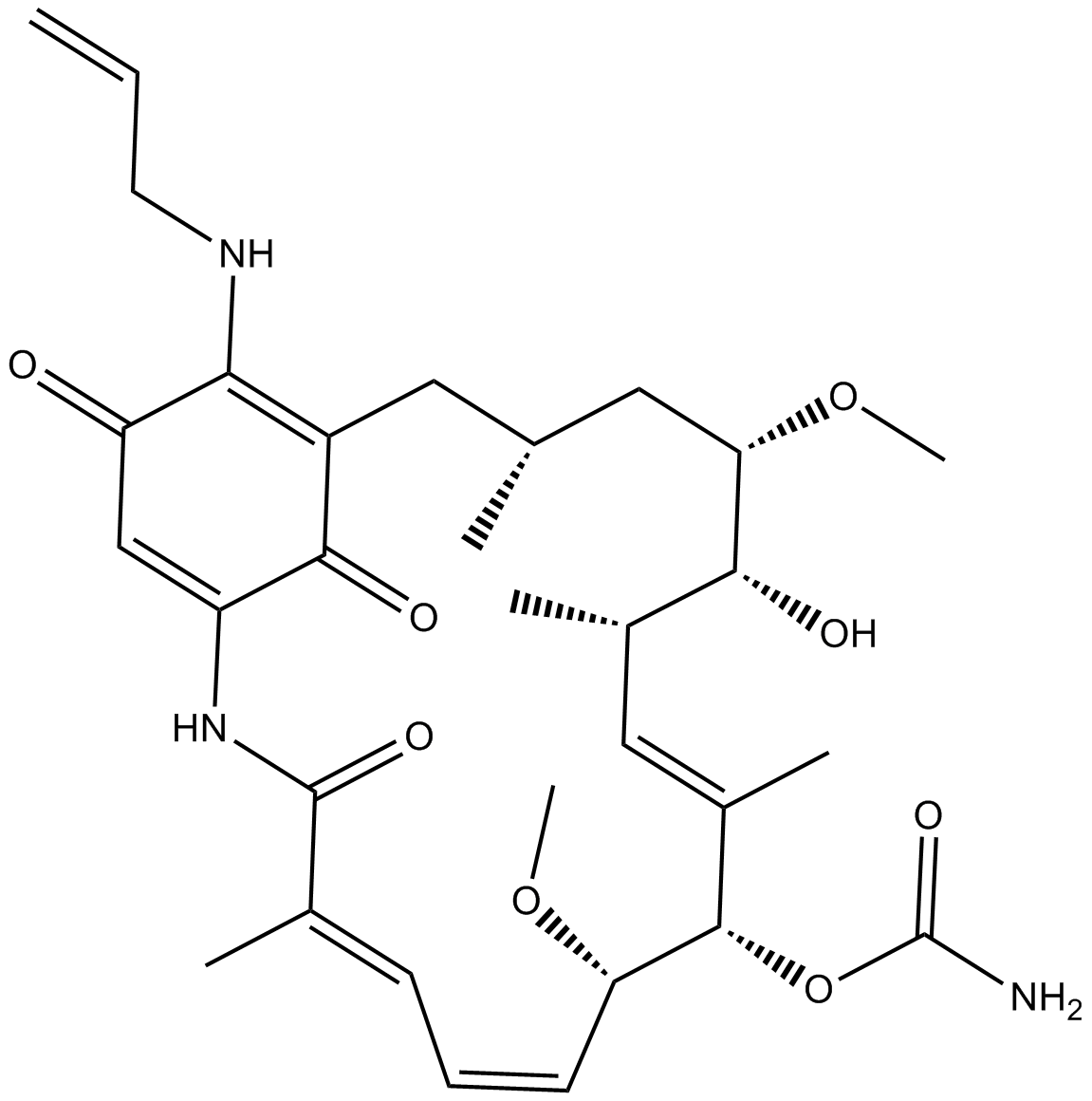 Related Biological Data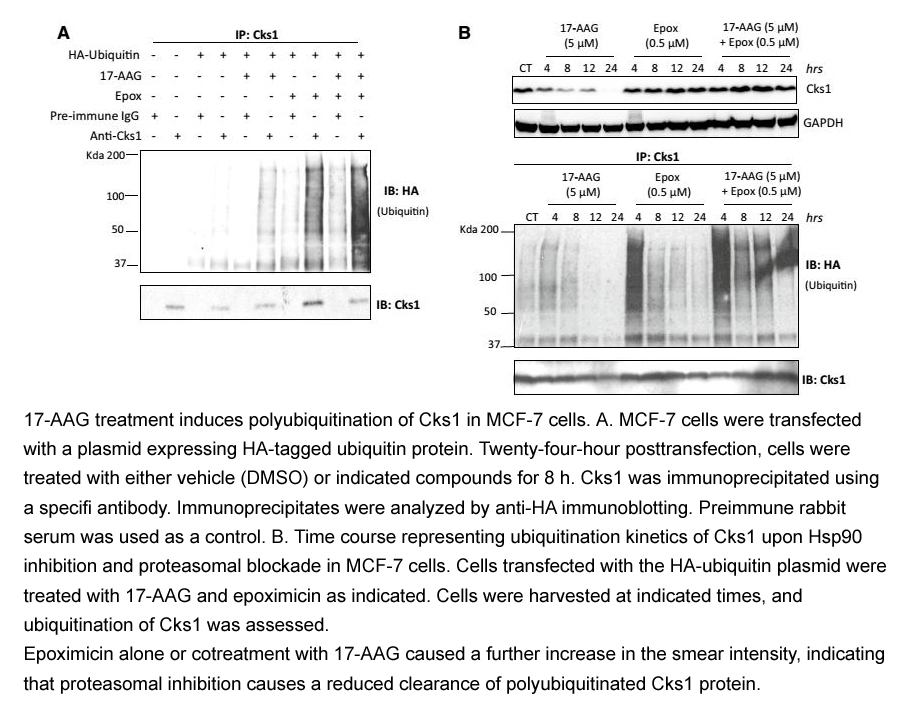 Related Biological Data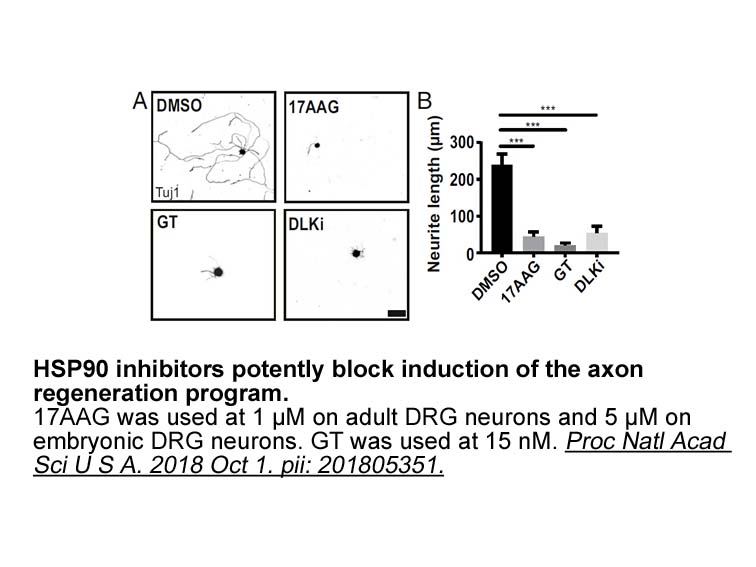 Related Biological Data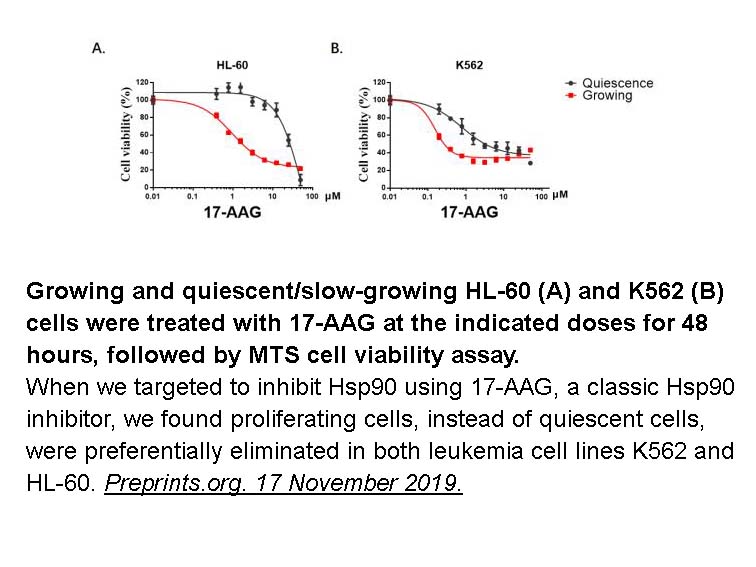 Related Biological Data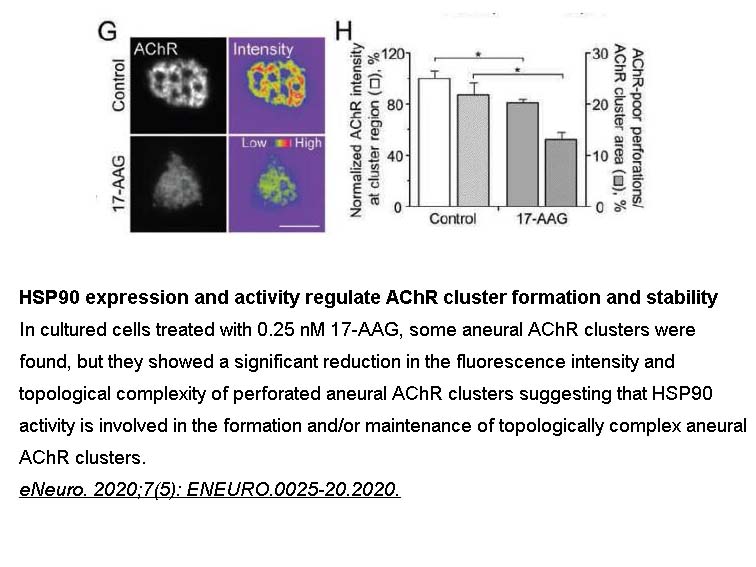 Related Biological Data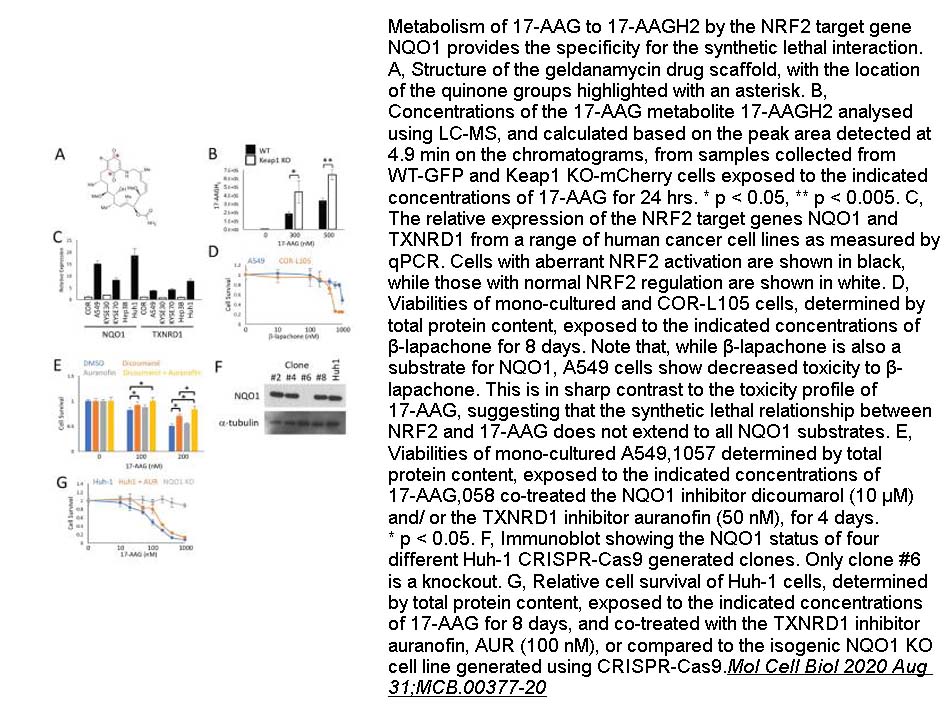 Related Biological Data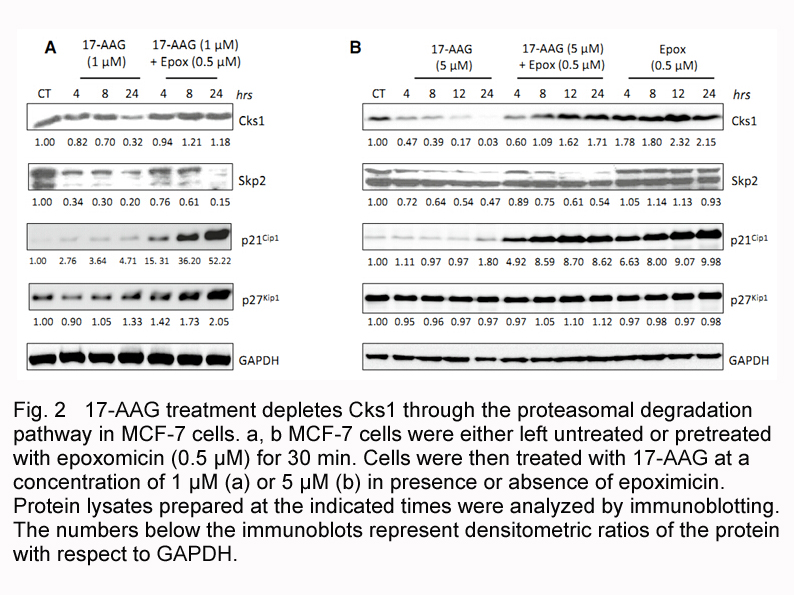 Related Biological Data