Background
TG101348, also known as SAR302503, is a potent and selective inhibitor of janus kinase 2 (JAK2), one member of a family of 4 cytoplasmic tyrosine kinases including janus kinase 1(JAK1), JAK2, janus kinase 3 (JAK3) and tyrosine kinase 2 (Tyk2), with the inhibition constant IC50 of 3 nM. Comparing to other close related kinases, the selectivity of TG101348 for JAK2 is 35- and 334-fold stronger than that for JAK3 and JAK1 respectively.  TG10348 is capable of inducing apoptosis in HEL cells as well BaF/3 cells harboring JAK2V617 mutation and inhibiting hematopoietic progenitor colony formation and erythroid engraftment in samples from polycythemia vera (PV) patients.
Reference
Srdan Verstovsek. Therapeutic potential of JAK2 inhibitors. Hematology Am Soc Hematol Educ Program 2009:636-642
Product Citation
Chemical Properties
| | |
| --- | --- |
| Physical Appearance | A solid |
| Storage | Store at -20°C |
| M.Wt | 524.68 |
| Cas No. | 936091-26-8 |
| Formula | C27H36N6O3S |
| Synonyms | Tg-101348,SAR-302503 |
| Solubility | ≥26.23 mg/mL in DMSO; insoluble in H2O; ≥6.69 mg/mL in EtOH with gentle warming and ultrasonic |
| Chemical Name | N-tert-butyl-3-[[5-methyl-2-[4-(2-pyrrolidin-1-ylethoxy)anilino]pyrimidin-4-yl]amino]benzenesulfonamide |
| SDF | Download SDF |
| Canonical SMILES | CC1=CN=C(N=C1NC2=CC(=CC=C2)S(=O)(=O)NC(C)(C)C)NC3=CC=C(C=C3)OCCN4CCCC4 |
| Shipping Condition | Evaluation sample solution: ship with blue ice. All other available sizes: ship with RT, or blue ice upon request. |
| General tips | For obtaining a higher solubility, please warm the tube at 37°C and shake it in the ultrasonic bath for a while. Stock solution can be stored below -20°C for several months. |
Protocol
Kinase experiment [1]:

Inhibitory activities

IC50 values for TG101348 were determined commercially using the InVitrogen kinase profiling service for a 223 kinase screen that included JAK2 and JAK2V617F or Carna Biosciences for the screen of all Janus kinase family members including JAK1 and Tyk2. ATP concentration was set to approximately the Km value for each kinase.

Cell experiment [1]:

Cell lines

Human erythroleukemic cell line (HEL) with JAK2V617F mutation; Ba/F3 cells

Preparation method

Soluble in DMSO > 10 mM. General tips for obtaining a higher concentration: Please warm the tube at 37℃ for 10 minutes and/or shake it in the ultrasonic bath for a while. Stock solution can be stored below -20℃ for several months.

Reaction Conditions

0.1, 0.3, 1, 3, and 10 μM; 72 h.

Applications

In HEL and Ba/F3 cells with JAK2V617F mutation, TG101348 (SAR302503) inhibits cell proliferation with IC50 values of 300 nM and 420 nM, respectively. TG101348 also reduces STAT5 phosphorylation and induces apoptosis in a dose-dependent way.

Animal experiment [1]:

Animal models

C57Bl/6 mice; C57BL/6 mice intravenously injected with whole bone marrow expressing JAK2V617F.

Dosage form

30, 100, and 200 mg/kg; 0.5, 1, 3, 5, 7, and 24 hr postdose; administrated orally.60 mg/kg, 120 mg/kg; oral gavage twice daily; from day 28 on for 42 days.

Applications

In C57Bl/6 mice, maximum plasma concentrations (Cmax) of TG101348 are 0.68, 3.58, and 4.28 μM at 3 h postdose at doses 30, 100, and 200 mg/kg, respectively. In mice with polycythemia vera induced by JAK2V617F, TG101348 reduces hematocrit by 5.1% and 17.9% at 60 mg/kg and 120 mg/kg, respectively. Also, TG101348 dose-dependently inhibits splenomegaly and polycythemia.

Other notes

Please test the solubility of all compounds indoor, and the actual solubility may slightly differ with the theoretical value. This is caused by an experimental system error and it is normal.

References:

[1]. Wernig G, Kharas MG, Okabe R, et al. Efficacy of TG101348, a selective JAK2 inhibitor, in treatment of a murine model of JAK2V617F-induced polycythemia vera. Cancer Cell, 2008, 13(4): 311-320.
Biological Activity
Description
TG-101348 (SAR302503) is a selective inhibitor of JAK2 with IC50 of 3 nM, 35- and 334-fold more selective for JAK2 versus JAK1 and JAK3.
Targets
JAK2
IC50
3 nM
Quality Control
Quality Control & MSDS
View current batch:
Chemical structure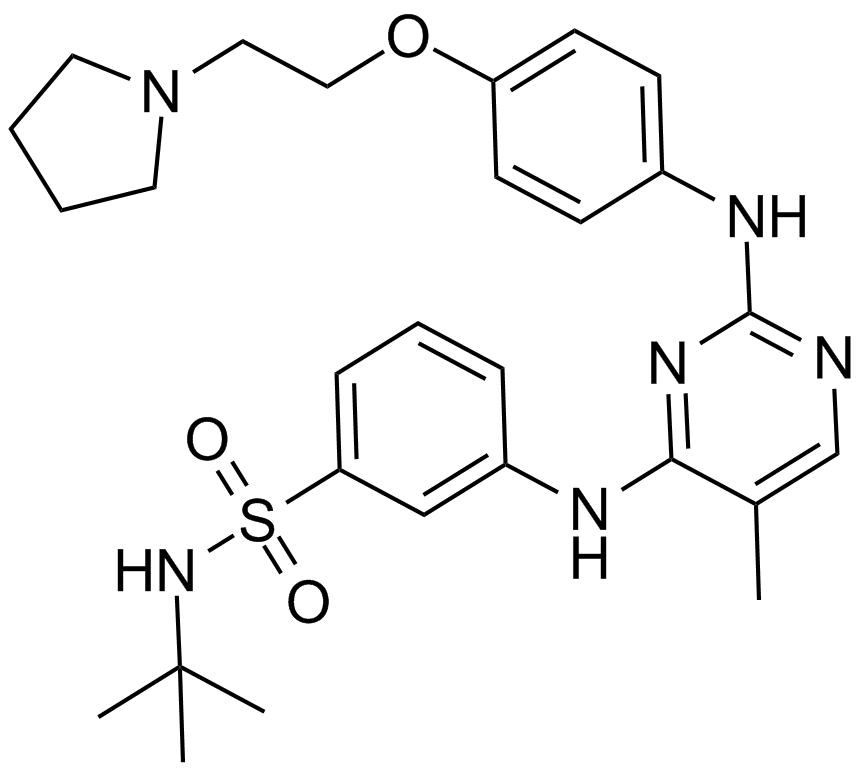 Related Biological Data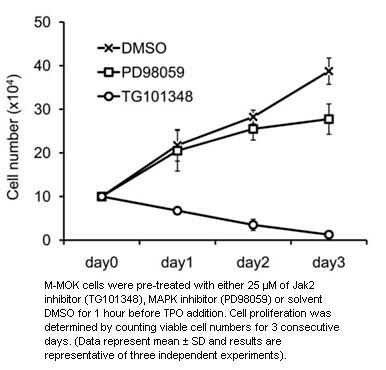 Related Biological Data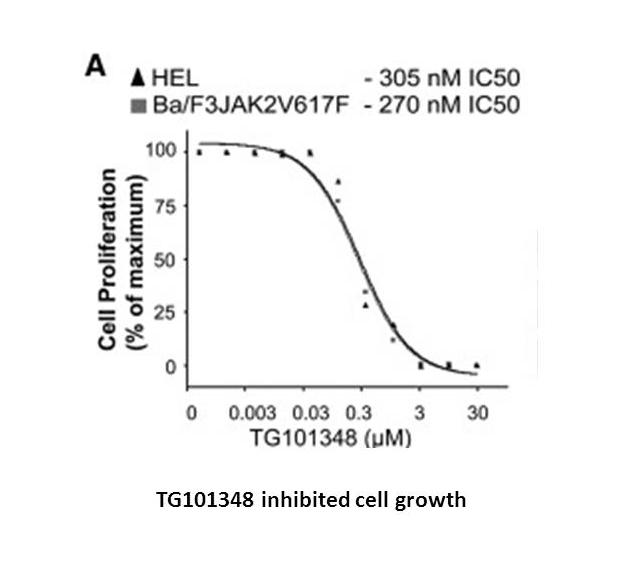 Related Biological Data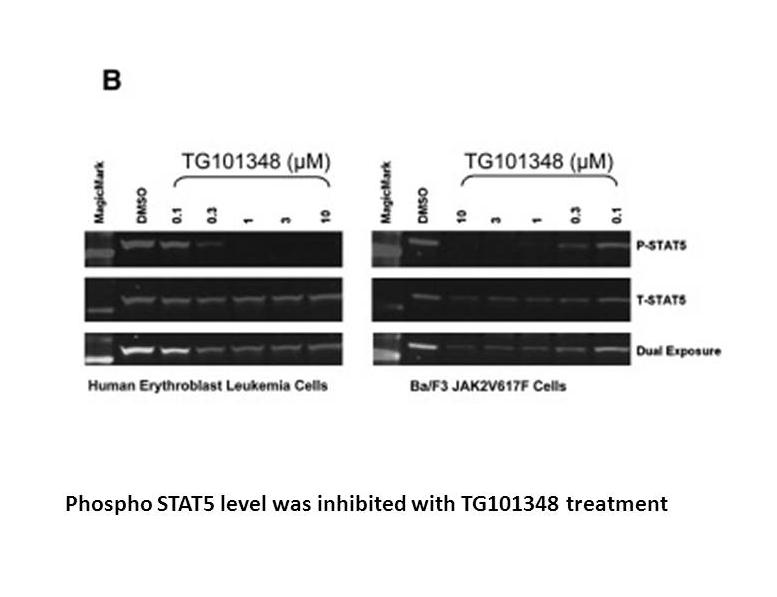 Related Biological Data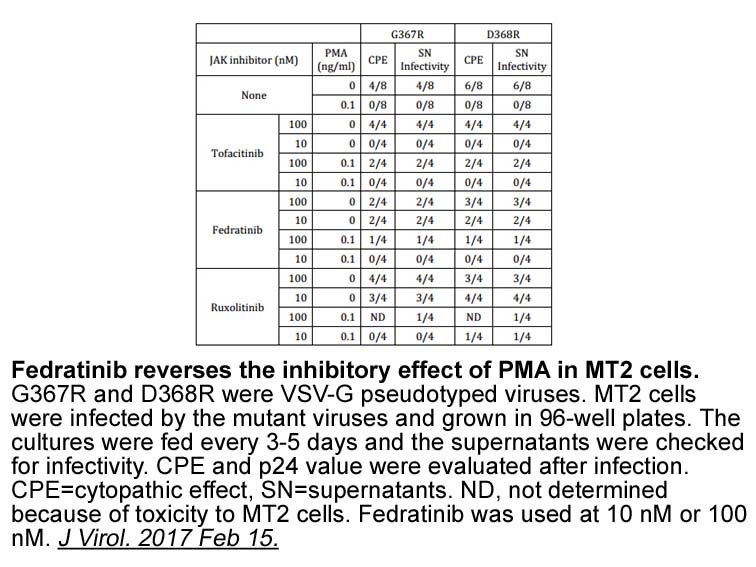 Related Biological Data