Background
Perifosine is an inhibitor of Akt [1].
Perifosine is a synthetic antitumor alkylphospholipid. It induces cell apoptosis through inhibiting the activity of Akt. Perifosine shows antitumor activity in various cell lines including NSCLC, MM, epithelial carcinoma, prostate carcinoma and leukemia cells. In H460 cells, perifosine decreased cell survival and induced apoptosis with IC50 values of 1μM and 10 μM, respectively. The treatment of perifosine was also found to induce cleavage of caspase-8, caspase-9, caspase-3 and PARP in this cell line. In MM.1S cells, perifosine induced sub-G1 phase population increase from 15% to 57% at 10 μM and induced cleavage of caspase-8, caspase-9 and PARP in a dose-dependent manner. In mice inoculated with MM.1S cells, oral administration of perifosine significantly reduced MM tumor growth and increased survival [1, 2].
References:
[1] Elrod H A, Lin Y D, Yue P, et al. The alkylphospholipid perifosine induces apoptosis of human lung cancer cells requiring inhibition of Akt and activation of the extrinsic apoptotic pathway. Molecular cancer therapeutics, 2007, 6(7): 2029-2038.
[2] Hideshima T, Catley L, Yasui H, et al. Perifosine, an oral bioactive novel alkylphospholipid, inhibits Akt and induces in vitro and in vivo cytotoxicity in human multiple myeloma cells. Blood, 2006, 107(10): 4053-4062.
Product Citation
Chemical Properties
| | |
| --- | --- |
| Physical Appearance | A solid |
| Storage | Store at -20°C |
| M.Wt | 461.67 |
| Cas No. | 157716-52-4 |
| Formula | C25H52NO4P |
| Synonyms | NSC639966;KRX-0401;KRX0401;D-21266;D21266 |
| Solubility | insoluble in DMSO; ≥5.55 mg/mL in EtOH with ultrasonic; ≥5.94 mg/mL in H2O with ultrasonic |
| Chemical Name | (1,1-dimethylpiperidin-1-ium-4-yl) octadecyl phosphate |
| SDF | Download SDF |
| Canonical SMILES | CCCCCCCCCCCCCCCCCCOP(=O)([O-])OC1CC[N+](CC1)(C)C |
| Shipping Condition | Ship with blue ice, or upon other requests. |
| General tips | For obtaining a higher solubility, please warm the tube at 37°C and shake it in the ultrasonic bath for a while. We do not recommend long-term storage for the solution, please use it up soon. |
Protocol
Cell experiment: [1]

Cell lines

CRW22RV1 cells

Preparation method

The solubility of this compound in DMSO is

Reaction Conditions

10 μM, 24 hours

Applications

To assess the effect of perifosine on radiation-induced apoptosis, the Annexin-FITC based flow cytometry analysis was used. Both nuclear fragmentations with PI staining and translocated membrane phosphatidylserine (PS) with Annexin V staining were measured. Both perifosine and radiation induced significant apoptotic responses as shown by the increase of apoptotic cells. When radiation (6Gy) and perifosine (10 μM) were combined, the number of apoptotic cells was significantly increased. Perifosine alone did not induce cell cycle arrest at the G2/M phases and perifosine did not affect the IR-induced G2/M checkpoint.

Animal experiment: [1]

Animal models

Male Athymic Nude-Foxn1nu mice injected with CRW22RV1 cells

Dosage form

Oral administration, in a loading dose of 300 mg/kg (2 × 150 mg/kg separated by 12 hours) followed by daily maintenance doses of 35 mg/kg for 5 days

Applications

Mice were separated into 4 groups: control, perifosine, radiotherapy and combined therapy. Perifosine alone did not have a significant effect on tumor growth. However, perifosine can significantly increase radiation induced tumor growth delay. To reach the 10-fold size of tumor volume to the initial volume in the control, it took 15, 19, 41 and 59 days in control, perifosine only, radiation only and combined treatment groups, respectively. It is noted that the combined treatment led to a complete remission of the CWR22RV1 tumor.

Other notes

Please test the solubility of all compounds indoor, and the actual solubility may slightly differ with the theoretical value. This is caused by an experimental system error and it is normal.

References:

[1] Gao Y, Ishiyama H, Sun M, et al. The alkylphospholipid, perifosine, radiosensitizes prostate cancer cells both in vitro and in vivo. Radiation oncology (London, England), 2011, 6: 39.
Biological Activity
Description
Perifosine (KRX-0401) is a novel inhibitor of Akt with IC50 of 4.7 μM.
Targets
AKT
IC50
4.7 μM
Quality Control
Quality Control & MSDS
View current batch:
Chemical structure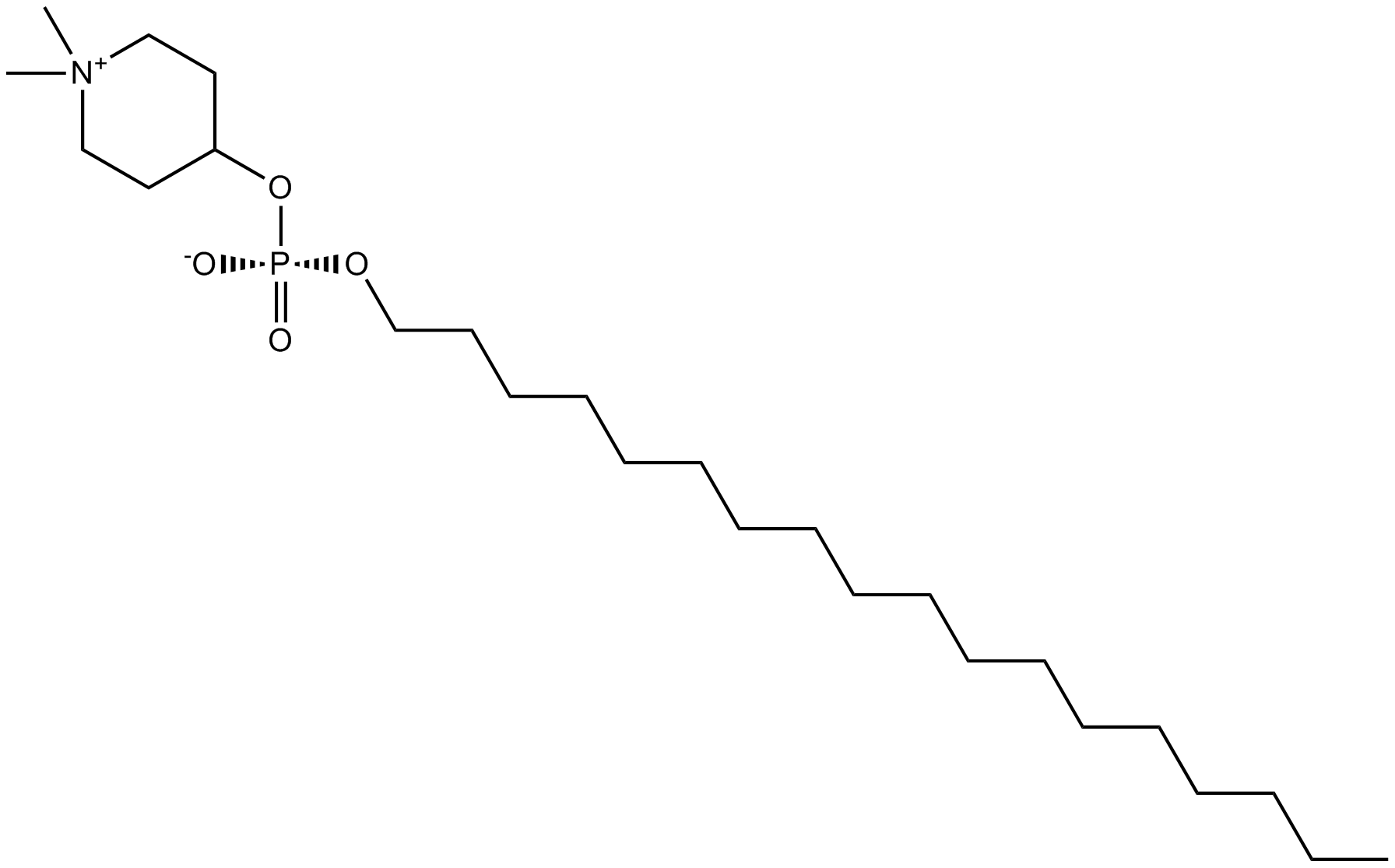 Related Biological Data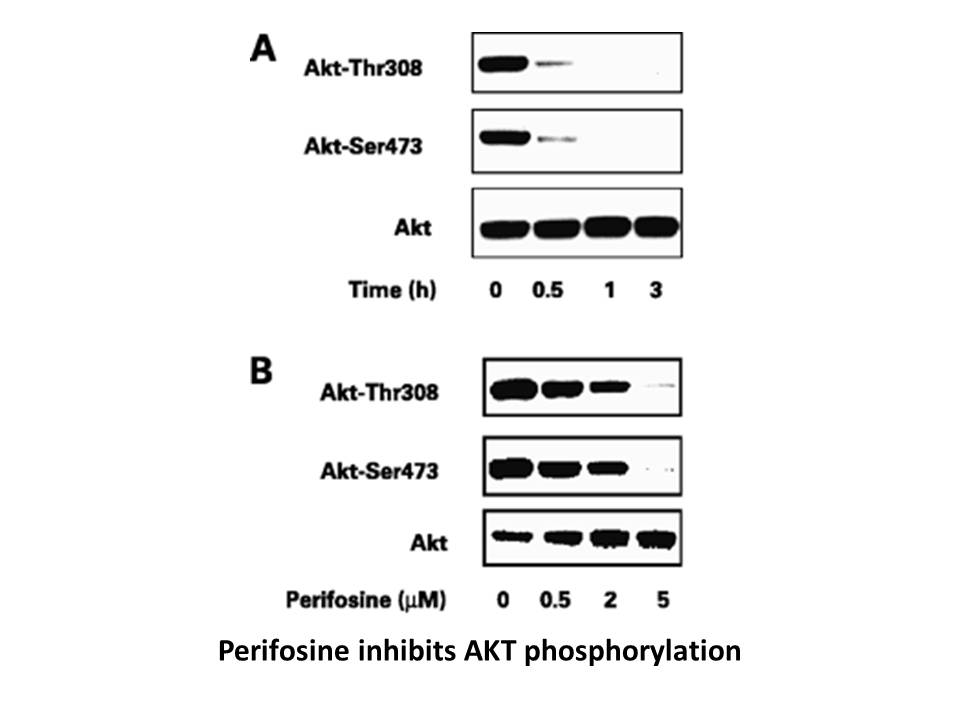 Related Biological Data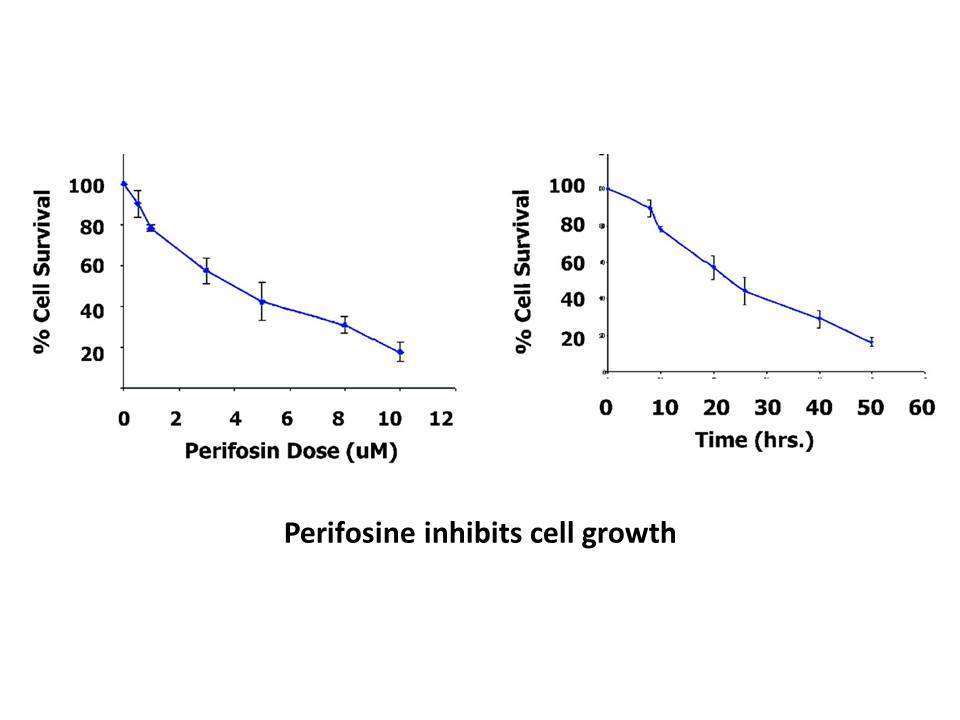 Related Biological Data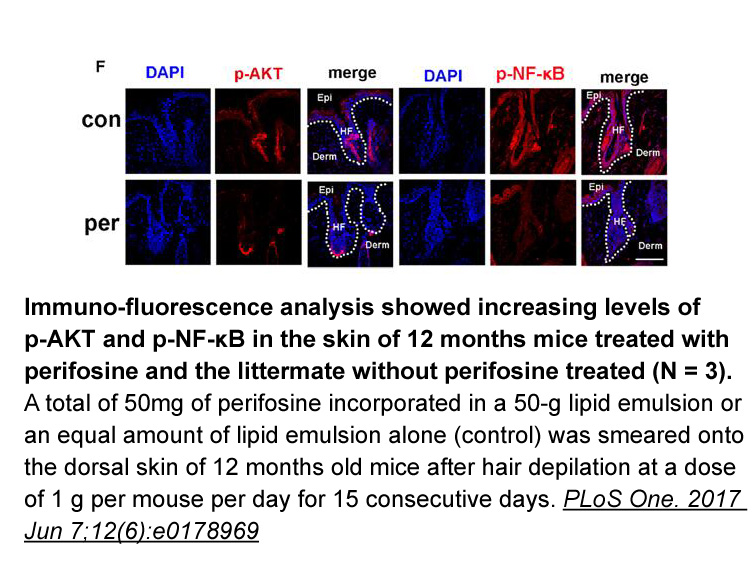 Related Biological Data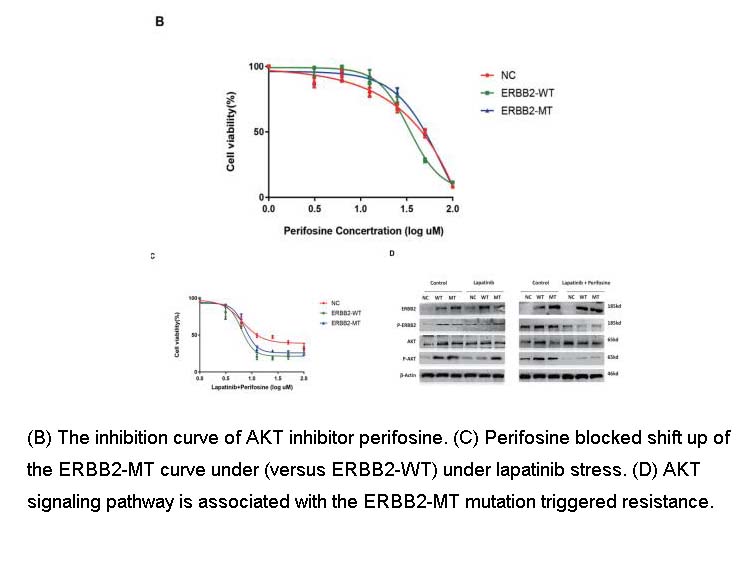 Related Biological Data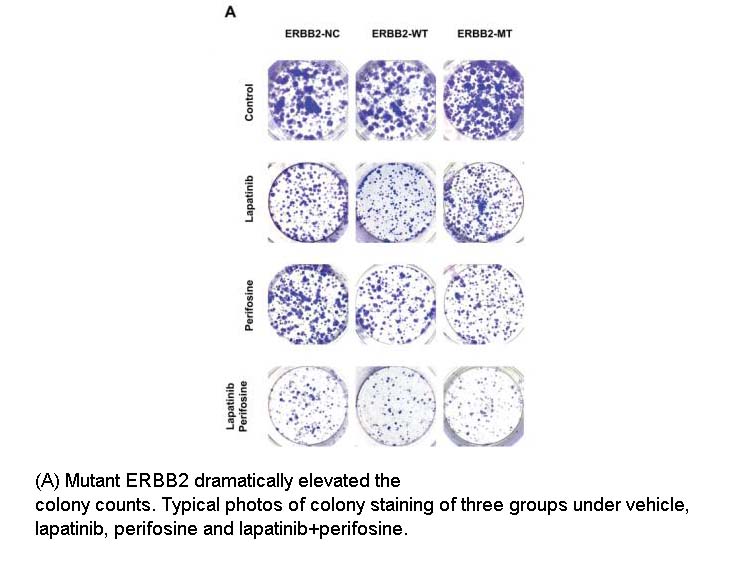 Related Biological Data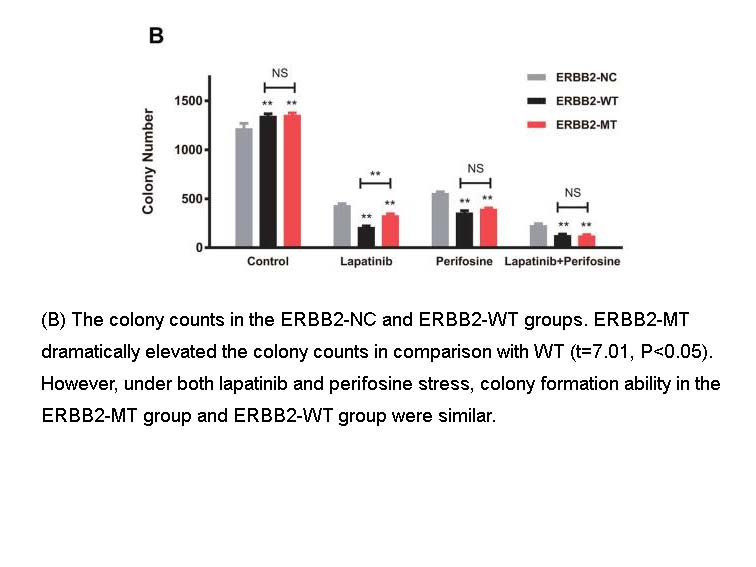 Related Biological Data