Background
Tacrolimus (FK506) is a potent and selective inhibitor of T-lymphocyte and the macrolide immunosuppressant [1].
In vitro, Tacrolimus (FK506) has been reported to inhibit the interleukin 2(IL-2) production and the response of mixed lymphocyte culture. In addition, Tacrolimus (FK506) added to the cell cultures has been revealed to inhibit murine or human mixed lymphocyte reactivity and the generation of cytotoxic T cells. Furermor, Tacrolimus (FK506) has also been reported to dose-dependently suppress the production of various cytokines including IL-2, IL-3, IL-4, and γ-interferon, in response to different stimulis. Besides, Tacrolimus has shown its efficacy in the prevention of allograft rejection in animal transplant models. Tacrolimus has been found to be significantly efficient in experimental hepatic allografts, and has hepatotrophic properties [1].
References:
[1] Wallemacq PE1, Reding R. FK506 (tacrolimus), a novel immunosuppressant in organ transplantation: clinical, biomedical, and analytical aspects. Clin Chem. 1993 Nov; 39(11 Pt 1):2219-28.
Product Citation
Chemical Properties
Protocol
Cell experiment:

Cell lines

Liver slices, human lung fibroblasts

Preparation method

The solubility of this compound in DMSO is >10 mM. General tips for obtaining a higher concentration: Please warm the tube at 37℃ for 10 minutes and/or shake it in the ultrasonic bath for a while. Stock solution can be stored below -20℃ for several months.

Reacting condition

2 μM and 4 μM for 3 days

Applications

FK506 reduced type I collagen synthesis in liver slices cultured in vitro [1]. Moreover, FK506 (2 μM) decreased the type I collagen protein synthesis without affecting expression of collagen mRNAs [2].

Animal experiment:

Animal models

Rats model

Dosage form

4 mg/kg; i.p. injections, daily dose for 4 weeks; or 1, 2 and 3 mg/kg, p.o. for 10 consecutive days

Applications

FK506 (4 mg/kg) prevented early stages of ethanol induced hepatic fibrosis by targeting LARP6 dependent mechanism of collagen synthesis in rats [1]. Moreover, FK506 (2 and 3 mg/kg) treatment resulted in attenuation of arterial ischemic reperfusion (I/R) induced axonal degeneration and histopathological alterations in rats [2].

Other notes

Please test the solubility of all compounds indoor, and the actual solubility may slightly differ with the theoretical value. This is caused by an experimental system error and it is normal.

References:

1Manojlovic, Z., Blackmon, J. and Stefanovic, B. (2013) Tacrolimus (FK506) prevents early stages of ethanol induced hepatic fibrosis by targeting LARP6 dependent mechanism of collagen synthesis. PLoS One. 8, e65897

2Muthuraman, A. and Sood, S. (2010) Pharmacological evaluation of tacrolimus (FK-506) on ischemia reperfusion induced vasculatic neuropathic pain in rats. J Brachial Plex Peripher Nerve Inj. 5, 13
Biological Activity
Description
FK-506, a 23-membered macrolide lactone, is an inhibitor of peptidyl-prolyl isomerase.
Targets
peptidyl-prolyl isomerase
IC50
Quality Control
Quality Control & MSDS
View current batch:
Chemical structure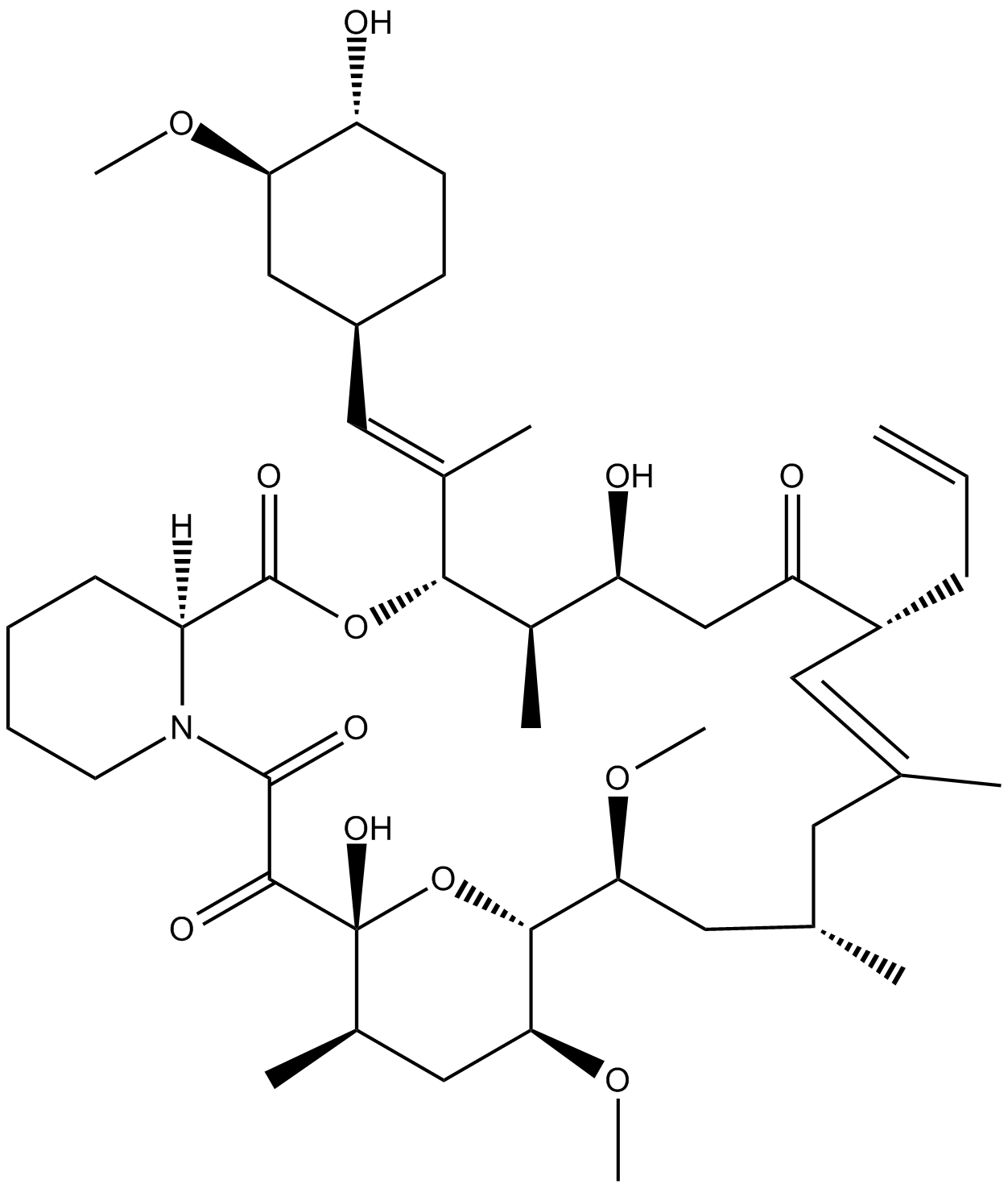 Related Biological Data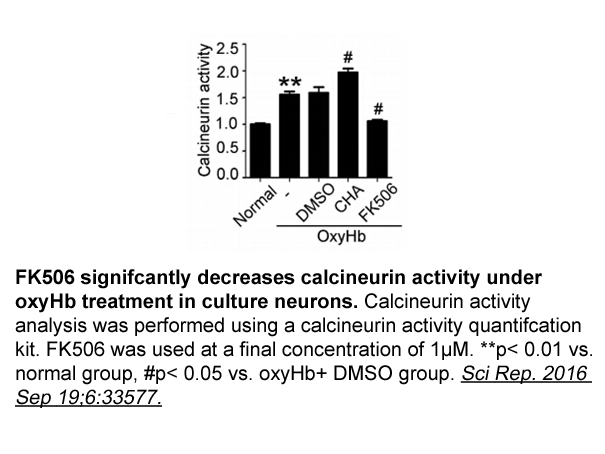 Related Biological Data