Background
SB-415286 is a potent and selective cell permeable inhibitor of glycogen synthase kinase-3 (GSK-3) with Ki of 31 nM. It shows similar potency against GSK-3 and GSK3β [1].
SB-415286 inhibited GSK-3 activity and promoted glycogen synthesis in human liver cells and induced expression of reporter gene regulated by catenin-LEF/TCF in HEK293 cells [1]. In primary neurons, it can prevent cell death induced by repressed PI3k pathway activity [2]. Further studies showed that reduced GSK3β activity induced by SB-415286 could inhibit down-regulation of cyclin D1, cell cycle arrest and chemosensitivity, which were all mediated by rapamycin [3]. Pharmacologic inhibition of GSK-3β dramatically impaired p53-dependent transactivation of p21 and Puma but facilitated p53-dependent conformational activation of Bax, resulting in the conversion of p53-mediated damage response from cell cycle arrest to apoptosis [4]. SB-415286 reduced ischemia-reperfusion injury by mechanisms which were associated with mitochondria. SB-415286 reduced adenine nucleotide transport and phosphorylation of VDAC, then increased Bcl-2 binding to mitochondria and blocked opening of the mitochondrial permeability transition pore in cardiomyocytes [5]. SB-415286 had protective effect of hippocampal neurons on radiation-induced apoptosis as well. GSK-3β inhibition induced by SB-415286 could result in the upregulation of MDM2, which, in turn, regulated p53 degradation and p53-dependent cellular responses [6].
Recent research in a mouse model further confirmed that SB-415286 is a neuroprotectant against radiation-induced central nervous system necrosis. Mice treated with SB415286 prior to irradiation (i.e. a single 45-Gy fraction targeted to the left hemisphere), showed significant protection from radiation-induced necrosis, which was determined by in vivo MRI, in contrast with DMSO-treated mice [7].
References:
Selective small molecule inhibitors of glycogen synthase kinase-3 modulate glycogen metabolism and gene transcription. Chem Biol. 2000 Oct;7(10):793-803.
Selective small-molecule inhibitors of glycogen synthase kinase-3 activity protect primary neurones from death. J Neurochem. 2001 Apr;77(1):94-102.
Role of glycogen synthase kinase 3beta in rapamycin-mediated cell cycle regulation and chemosensitivity. Cancer Res. 2005 Mar 1;65(5):1961-72.
Pharmacologic modulation of glycogen synthase kinase-3beta promotes p53-dependent apoptosis through a direct Bax-mediated mitochondrial pathway in colorectal cancer cells. Cancer Res. 2005 Oct 1;65(19):9012-20.
Glycogen synthase kinase 3 inhibition slows mitochondrial adenine nucleotide transport and regulates voltage-dependent anion channel phosphorylation. Circ Res. 2008 Oct 24;103(9):983-91. doi: 10.1161/CIRCRESAHA.108.178970. Epub 2008 Sep 18.
Glycogen synthase kinase 3β inhibitors protect hippocampal neurons from radiation-induced apoptosis by regulating MDM2-p53 pathway. Cell Death Differ. 2012 Mar;19(3):387-96. doi: 10.1038/cdd.2011.94. Epub 2011 Jul 8.
A GSK-3β inhibitor protects against radiation necrosis in mouse brain. Int J Radiat Oncol Biol Phys. 2014 Jul 15;89(4):714-21. doi: 10.1016/j.ijrobp.2014.04.018.
Chemical Properties
| | |
| --- | --- |
| Physical Appearance | A solid |
| Storage | Store at RT |
| M.Wt | 359.73 |
| Cas No. | 264218-23-7 |
| Formula | C16H10ClN3O5 |
| Solubility | insoluble in H2O; ≥18 mg/mL in DMSO; ≥44.9 mg/mL in EtOH with ultrasonic |
| Chemical Name | 3-(3-chloro-4-hydroxyanilino)-4-(2-nitrophenyl)pyrrole-2,5-dione |
| SDF | Download SDF |
| Canonical SMILES | C1=CC=C(C(=C1)C2=C(C(=O)NC2=O)NC3=CC(=C(C=C3)O)Cl)[N+](=O)[O-] |
| Shipping Condition | Evaluation sample solution: ship with blue ice. All other available sizes: ship with RT, or blue ice upon request. |
| General tips | For obtaining a higher solubility, please warm the tube at 37°C and shake it in the ultrasonic bath for a while. Stock solution can be stored below -20°C for several months. |
Biological Activity
Description
SB415286 is a potent GSK3α inhibitor with IC50 and Ki values of 78 nM and 31 nM,respectively.
Targets
GSK-3α
GSK-3β
IC50
78 nM (Ki=31 nM)
~78 nM
Quality Control
Quality Control & MSDS
View current batch:
Chemical structure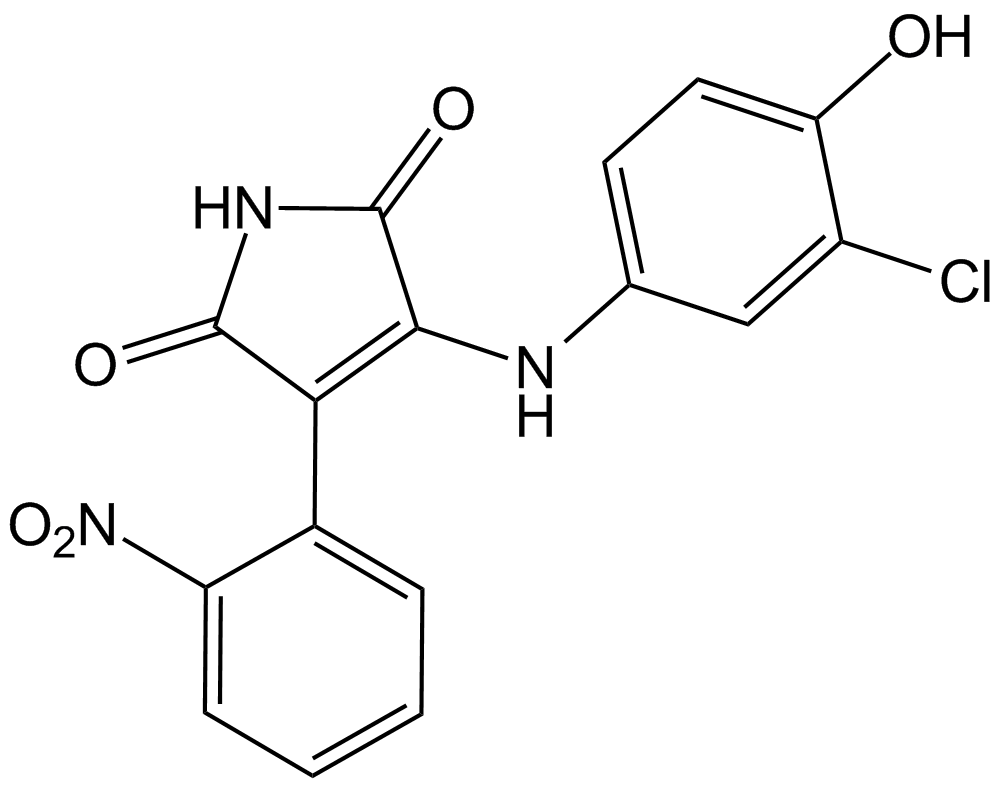 Related Biological Data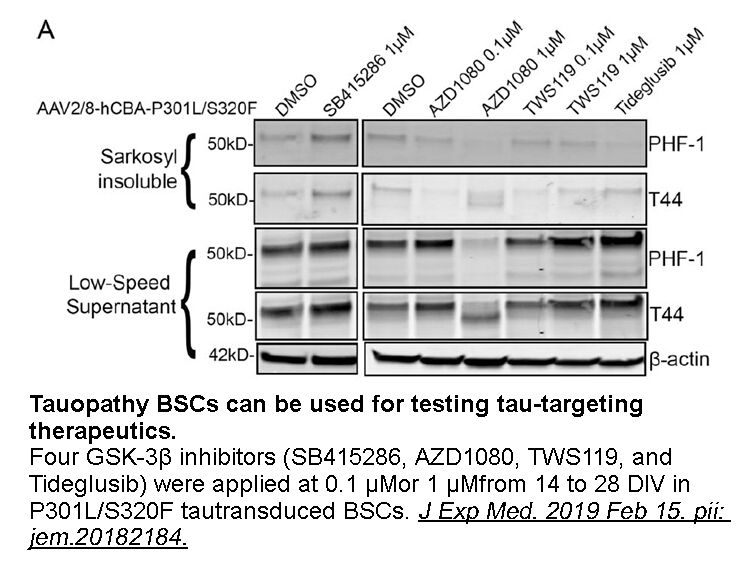 Related Biological Data