Background
Colony stimulating factor-1 (CSF1) is a key cytokine involved in recruitment and activation of tissue macrophages, exerting these effects through binding to a high-affinity receptor tyrosine kinase, the cFMS/CSF1 receptor. Pexidartinib (PLX3397) is a CSF-1R inhibitor that can cross the blood–brain barrier.
In vitro: PLX3397 strongly dampened the systemic and local accumulation of macrophages driven by B16F10 melanomas, without affecting Gr-1+ myeloid derived suppressor cells [1].
In vivo: Wild-type C57 mice were orthotopically injected with GL261 cells and fed with PLX3397 compound. After 2 wks, tumors in the control group showed extensive microglia infiltration. In animals fed PLX3397, however, there was a substantial reduction in the number of Iba1- positive cells at the tumor [2].
Clinical trial: In a phase Ib trial, patients with advanced solid tumors are treated with weekly paclitaxel and escalating doses of oral PLX3397 to establish a RP2D of PLX3397. This study will support further development of the PLX3397-paclitaxel combination in the I-SPY-2 neoadjuvant breast cancer trial.
Reference:
[1] Sluijter M, van der Sluis TC, van der Velden PA, Versluis M, West BL, van der Burg SH, van Hall T.  Inhibition of CSF-1R supports T-cell mediated melanoma therapy. PLoS One. 2014 Aug 11;9(8):e104230.
[2] Coniglio SJ, Eugenin E, Dobrenis K, Stanley ER, West BL, Symons MH, Segall JE.  Microglial stimulation of glioblastoma invasion involves epidermal growth factor receptor (EGFR) and colony stimulating factor 1 receptor (CSF-1R) signaling. Mol Med. 2012 May 9;18:519-27.

Product Citation
Chemical Properties
| | |
| --- | --- |
| Physical Appearance | A solid |
| Storage | Store at -20°C |
| M.Wt | 417.81 |
| Cas No. | 1029044-16-3 |
| Formula | C20H15ClF3N5 |
| Solubility | insoluble in EtOH; insoluble in H2O; ≥20.9 mg/mL in DMSO |
| Chemical Name | 5-((5-chloro-1H-pyrrolo[2,3-b]pyridin-3-yl)methyl)-N-((6-(trifluoromethyl)pyridin-3-yl)methyl)pyridin-2-amine |
| SDF | Download SDF |
| Canonical SMILES | ClC(C=N1)=CC2=C1NC=C2CC3=CN=C(NCC4=CN=C(C(F)(F)F)C=C4)C=C3 |
| Shipping Condition | Evaluation sample solution: ship with blue ice. All other available sizes: ship with RT, or blue ice upon request. |
| General tips | For obtaining a higher solubility, please warm the tube at 37°C and shake it in the ultrasonic bath for a while. Stock solution can be stored below -20°C for several months. |
Protocol
Cell experiment [1]:

Cell lines

SK-N-SH cells

Preparation method

The solubility of this compound in DMSO is >20.9mg/mL. General tips for obtaining a higher concentration: Please warm the tube at 37℃ for 10 minutes and/or shake it in the ultrasonic bath for a while. Stock solution can be stored below -20℃ for several months.

Reacting condition

IC50: 10 μM

Applications

Pexidartinib weakly inhibited the growth of SK-N-SH cells with an IC50 of 10 μM. PLX3397 had little or no effect on the growth of MDA-MB-231 human tumor cells grown as xenografts.

Animal experiment [1,2]:

Animal models

C57BL/6 mice xenografted with B16F10 melanoma cells, Female nude mice bearing MDA-MB-468 human breast tumor cells xenografts

Dosage form

Oral administration, daily doses of approximately 45 mg/kg

Application

Pexidartinib predominantly affected F4/80+ Ly6C- blood macrophages and strongly decreased the CSF-1R expression levels on F4/80+ Ly6C+ 'inflammatory' monocytes. Oral dosing of PLX3397 prevented the rise in osteoclasts and the loss of bone.

Other notes

Please test the solubility of all compounds indoor, and the actual solubility may slightly differ with the theoretical value. This is caused by an experimental system error and it is normal.

References:

[1] West B L, DeNardo D G, Tsai J, et al. Efficacy of the selective CSF-1R kinase inhibitor PLX3397 in mouse models of tumor growth and bone metastasis[J]. 2010.

[2] Sluijter M, van der Sluis T C, van der Velden P A, et al. Inhibition of CSF-1R supports T-cell mediated melanoma therapy[J]. PloS one, 2014, 9(8): e104230.
Quality Control
Quality Control & MSDS
View current batch:
Chemical structure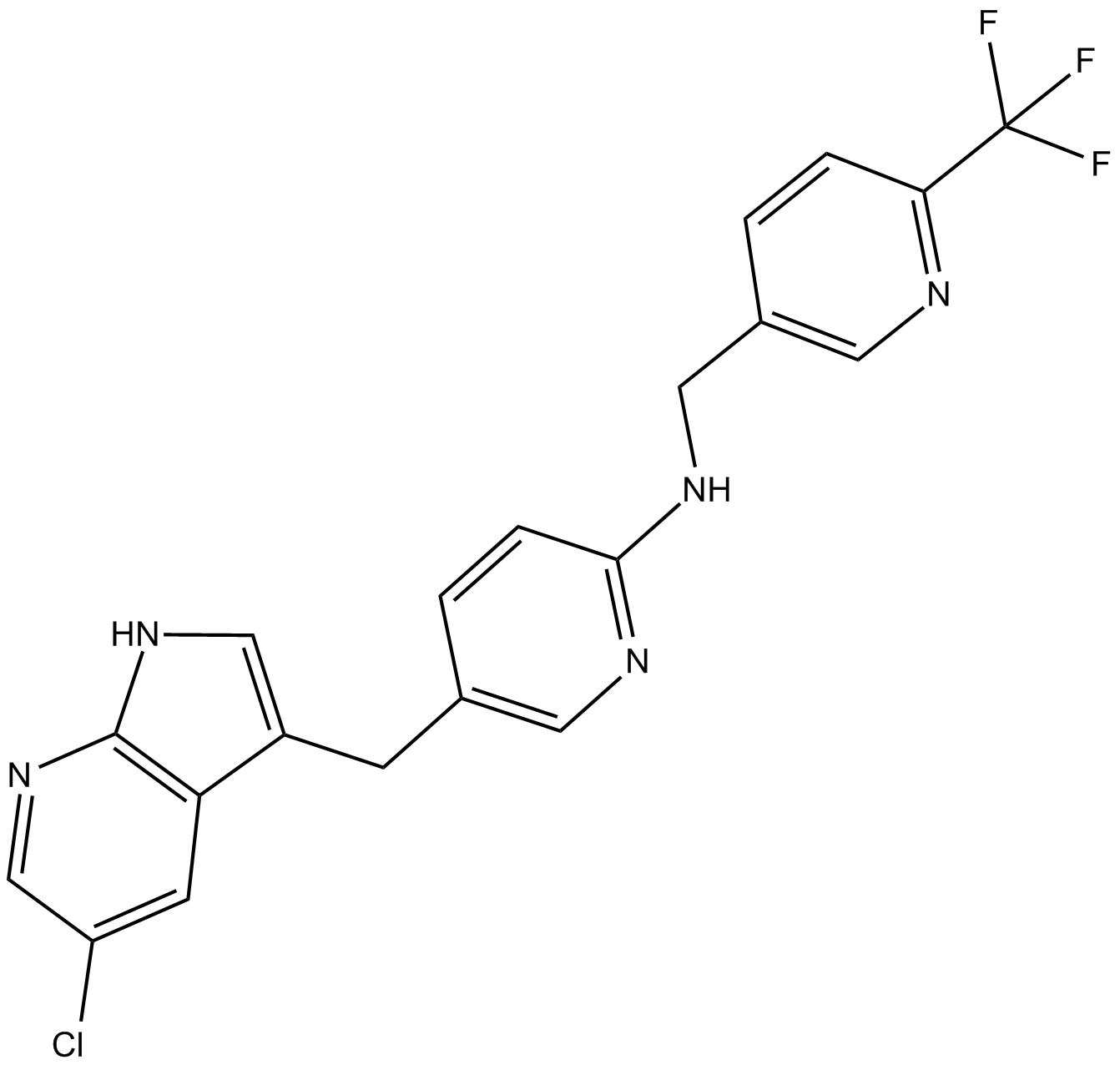 Related Biological Data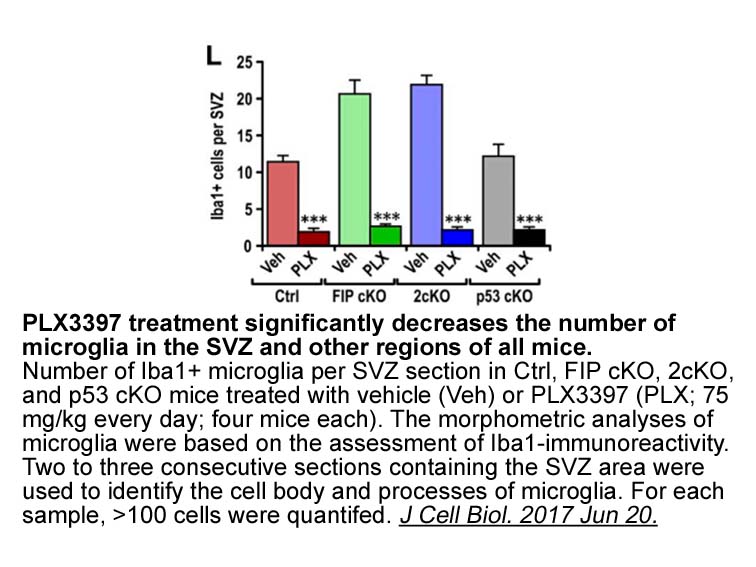 Related Biological Data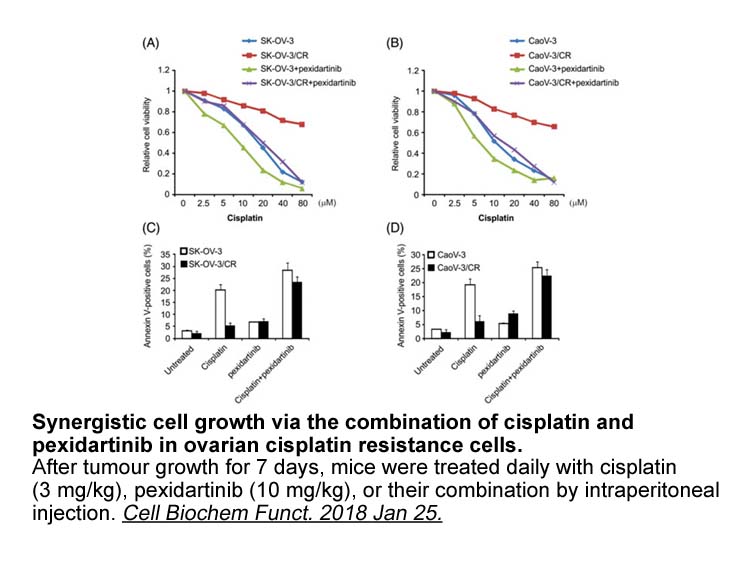 Related Biological Data