Background
Interferon-gamma (IFN-γ) is a prototype proinflammatory cytokine that is mainly produced by activated T, B and NK cells. IFN-γ exists immunoregulatory activities, anti-viral activities, anti-proliferative and proinflammatory activities. IFN-γ can also upregulate MHC class I and II antigen expression by antigen-presenting cells. IFN-γ plays a key role in host defense by promoting the development and activation of Th1 cells, up-regulation of antigen presentation molecules, chemoattraction and activation of monocytes and macrophages and immunoglobulin class switching in B cells. In addition, IFN-γ functions as an anti-inflammatory mediator by promoting the development of regulatory T cells and inhibiting Th17 cell differentiation.
 Mature mouse IFN-γ exists as a noncovalently linked homodimer of 20-25 kDa variably glycosylated subunits. Recombinant murine IFN-γ is a 15.6 kDa protein containing 134 amino acid residues.
Product Citation
Biological Activity
Determined by a cytopathic affect inhibition assay with murine NIH 3T3 cells challenged with VSV virus.
ED50
< 0.1 ng/ml.
Specific activity
> 1*107 units/mg.
Quality Control
Quality Control & DataSheet
View current batch:
Purity: ≥95%, by SDS-PAGE and HPLC.
Endotoxin Level:<0.1 ng/μg
Related Biological Data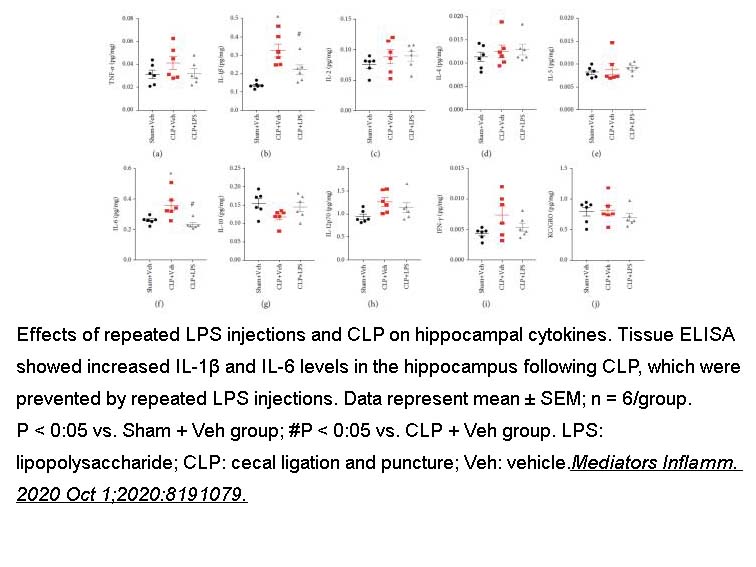 Description
Gene ID:
15978
Accession #:
P01580
Alternate Names:
IFNG, Murine IFN-γ, IFN-γ, IFNγ, IFN γ, m- IFN-γ, rm- IFN-γ, recombinant murine IFN-γ, recombinant IFN-γ, IFN.
Source:
Escherichia Coli.
M.Wt:
15.6 kDa
Appearance:
Lyophilized protein
Storage:
Store at -20°C
Formulation:
Lyophilized from 10 mM Na2PO4, pH 7.0 + 25 mM NaCl.
Solubility:
Reconstitute in ddH2O to a concentration of 1 mg/ml. Further dilutions should be made into RPMI + 10% FCS and stored at 4℃ for 1 week or -20℃ for future use.
Shipping Condition:
Gel pack.
Handling:
Centrifuge the vial prior to opening.
Usage:
For Research Use Only! Not to be used in humans.