Background
Bafilomycin A1 is a selective inhibitor of vacuolar H+ ATPases (V-ATPases) with I50 values of 4-400 nmol/mg 1.
Bafilomycin A1 was treated to different types of membrane ATPases with the dependent I50 of 400 nmol/mg, 4 nmol/mg and 50 nmol/mg for the vacuolar ATPases of a fungus (N. crassa), a plant (Z. mays), and an animal (bovine abrenal medulla). In addition, the inhibitory effect of bafilomycin A1 on vacuolar ATPases was further determined by testing its influence on H+-pumping activity. H+ translocation was completely inhibited by 10 nM bafilomycin A1 1. Other study has shown that bafilomycin A1 strongly inhibited the pit-forming activity of osteoclasts. The subcellular localization of V-ATPase in osteoclasts was been treated with or without bafilomycin A1 by immunoelectron microscopy. These results suggested that disruption of V-ATPase localization to the ruffled border by bafilomycin A1 resulted in the lack of acidification of the dentine surface 2.
Notes: I50 values is umol of bafilomycin AI per mg of protein giving 50% inhibition of ATPase activity.
References:
1. Bowman E J, Siebers A, Altendorf K. Bafilomycins: a class of inhibitors of membrane ATPases from microorganisms, animal cells, and plant cells[J]. Proceedings of the National Academy of Sciences, 1988, 85(21): 7972-7976.
2. Takami M, Suda K, Sahara T, et al. Involvement of vacuolar H+-ATPase in incorporation of risedronate into osteoclasts[J]. Bone, 2003, 32(4): 341-349.
Product Citation
Chemical Properties
| | |
| --- | --- |
| Physical Appearance | A crystalline solid |
| Storage | Desiccate at -20°C |
| M.Wt | 622.84 |
| Cas No. | 88899-55-2 |
| Formula | C35H58O9 |
| Solubility | Soluble in DMSO |
| Chemical Name | (3Z,5E,7R,8S,9S,11E,13E,15S,16R)-16-[(2S,3R,4S)-4-[(2R,4R,5S,6R)-2,4-dihydroxy-5-methyl-6-propan-2-yloxan-2-yl]-3-hydroxypentan-2-yl]-8-hydroxy-3,15-dimethoxy-5,7,9,11-tetramethyl-1-oxacyclohexadeca-3,5,11,13-tetraen-2-one |
| SDF | Download SDF |
| Canonical SMILES | CC1CC(=CC=CC(C(OC(=O)C(=CC(=CC(C1O)C)C)OC)C(C)C(C(C)C2(CC(C(C(O2)C(C)C)C)O)O)O)OC)C |
| Shipping Condition | Evaluation sample solution: ship with blue ice. All other available sizes: ship with RT, or blue ice upon request. |
| General tips | For obtaining a higher solubility, please warm the tube at 37°C and shake it in the ultrasonic bath for a while. Stock solution can be stored below -20°C for several months. |
Protocol
Cell experiment [1]:

Cell lines

HeLa cells

Preparation method

The solubility of this compound in DMSO is > 10 mM. General tips for obtaining a higher concentration: Please warm the tube at 37 °C for 10 minutes and/or shake it in the ultrasonic bath for a while. Stock solution can be stored below - 20 °C for several months.

Reacting condition

0 ~ 20 nM

Applications

Bafilomycin A1 dose-dependently inhibited the vacuolization of Hela cells induced by H. pylori, showing a 50% effect at 4 nM and a complete inhibition at 12.5 nM. In addition, Bafilomycin A1 also efficiently restored vacuolated cells to a normal appearance.

Animal experiment [2]:

Animal models

Young freshwater tilapias

Dosage form

0 ~ 10-5 mol/L; 30 mins

Applications

In young tilapias, Bafilomycin A1 dose-dependently inhibited the rate of Na+ uptake with a Ki value of 1.6 × 10-7 mol/L. The inhibitory effect (20%) was observed at a concentration as low as 10-8 mol/L and increased linearly up to a concentration of 10-6 mol/L, after which it remained at approximately 90 % inhibition.

Other notes

Please test the solubility of all compounds indoor, and the actual solubility may slightly differ with the theoretical value. This is caused by an experimental system error and it is normal.

References:

[1]. Papini E, Bugnoli M, De Bernard M, Figura N, Rappuoli R, Montecucco C. Bafilomycin A1 inhibits Helicobacter pylori-induced vacuolization of HeLa cells. Mol Microbiol. 1993 Jan;7(2):323-7.

[2]. Fenwick JC, Wendelaar Bonga SE, Flik G. In vivo bafilomycin-sensitive Na(+) uptake in young freshwater fish. J Exp Biol. 1999 Dec;202 Pt 24:3659-66.
Biological Activity
Description
Bafilomycin A1 is a selective and reversible inhibitor of vacuolar H+ ATPases (V-ATPases) with IC50 value of 4-400 nM.
Targets
V-ATPases
IC50
4-400 nM
Quality Control
Quality Control & MSDS
View current batch:
Chemical structure
Related Biological Data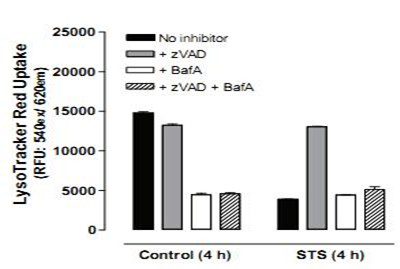 Bafilomycin A1 was able to decrease lysosomal/vesicular acid loading in Jurkat cells under the experimental conditions (STS+zVAD) used to stimulate ATP release [1].
1. Boyd-Tressler A, Penuela S, Laird D W, et al. Chemotherapeutic Drugs Induce ATP Release via Caspase-gated Pannexin-1 Channels and a Caspase/Pannexin-1-Independent Mechanism. Journal of Biological Chemistry, 2014: jbc. M114.590240.
Related Biological Data
Related Biological Data
Related Biological Data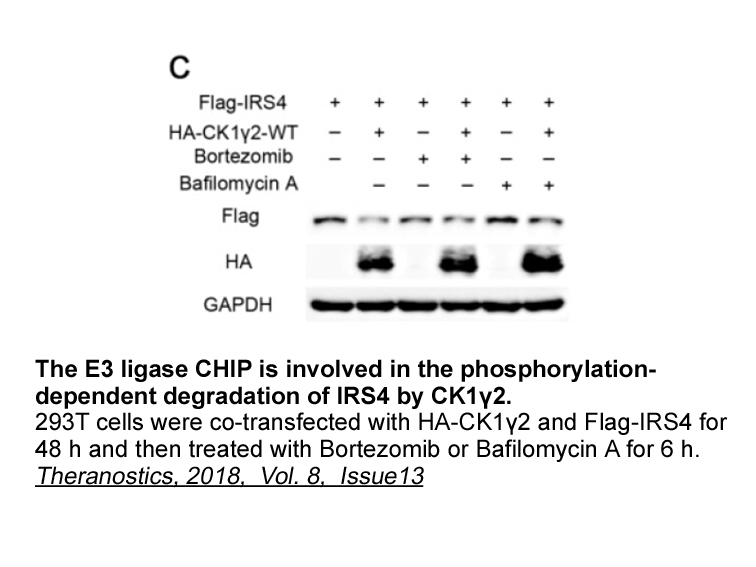 Related Biological Data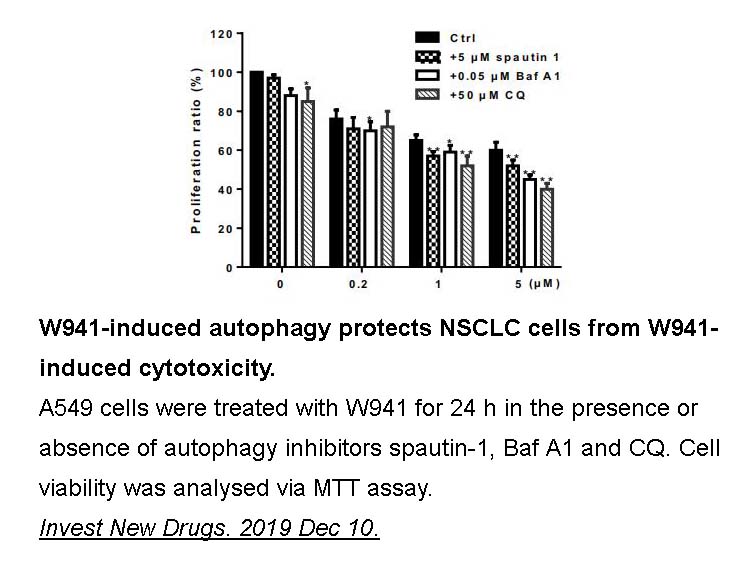 Related Biological Data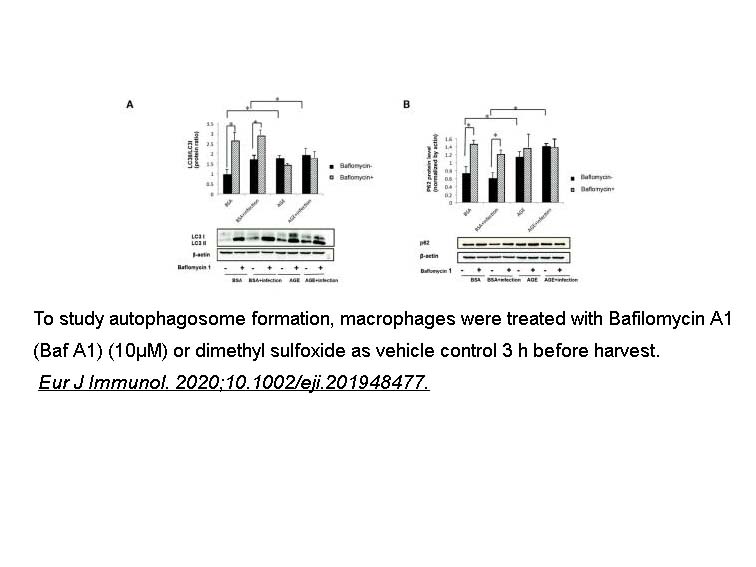 Related Biological Data