Background
IC50: 5 nM for F36V-FKBP in competition fluorescence polarization assay
FKBP ligand homodimers can be used to trigger signaling events inside cells and animals that have been engineered to express fusions between and FKBP appropriate signaling domains. However, use of these dimerizers in vivo is potentially limited by ligand binding to endogenous FKBP. AP1903 is a homodimer of the modified ligand for FKBP.
In vitro: By selective inhibition of FKBP, AP1903 elicited potent and dose-dependent apoptotic death of the human fibrosarcoma line HT1080 engineered cells in culture, with an EC50 of ~0.1 nM [1].
In vivo: In an mouse model of conditional cell ablation, animals were i.v. treated with various doses of AP1903, and then serum hGH levels were determined as a measure of the number of surviving cells. Results showed that AP1903 elicited a dose-dependent decrease in levels of serum hGH, with a half-maximal effective dose of 0.4 mg/kg [1].
Clinical trials: In an intravenous, single-blind, placebo- and saline-controlled, ascending-dose study, AP1903 was shown to be safe and well tolerated at all dose levels and demonstrated a favorable PK profile at doses well above the anticipated therapeutic dose [2].
References:
[1] Clackson T, Yang W, Rozamus LW, Hatada M, Amara JF, Rollins CT, Stevenson LF, Magari SR, Wood SA, Courage NL, Lu X, Cerasoli F Jr, Gilman M, Holt DA. Redesigning an FKBP-ligand interface to generate chemical dimerizers with novel specificity. Proc Natl Acad Sci U S A. 1998 Sep 1;95(18):10437-42.
[2] Iuliucci JD, Oliver SD, Morley S, Ward C, Ward J, Dalgarno D, Clackson T, Berger HJ. Intravenous safety and pharmacokinetics of a novel dimerizer drug, AP1903, in healthy volunteers. J Clin Pharmacol. 2001 Aug;41(8):870-9.
Product Citation
Chemical Properties
| | |
| --- | --- |
| Physical Appearance | A solid |
| Storage | Store at -20°C |
| M.Wt | 1411.63 |
| Cas No. | 195514-63-7 |
| Formula | C78H98N4O20 |
| Solubility | ≥23.53 mg/mL in DMSO; insoluble in H2O; ≥56.2 mg/mL in EtOH |
| SDF | Download SDF |
| Canonical SMILES | O=C([[email protected]@H](C(C=C1OC)=CC(OC)=C1OC)CC)N2[[email protected]](C(O[[email protected]@H](C3=CC=CC(OCC(NCCNC(COC4=CC([[email protected]](CCC(C=C5OC)=CC=C5OC)OC([[email protected]]6N(C([[email protected]@H](C(C=C7OC)=CC(OC)=C7OC)CC)=O)CCCC6)=O)=CC=C4)=O)=O)=C3)CCC(C=C8)=CC(OC)=C8OC)=O)CCCC2 |
| Shipping Condition | Ship with blue ice, or upon other requests. |
| General tips | For obtaining a higher solubility, please warm the tube at 37°C and shake it in the ultrasonic bath for a while. |
Protocol
Kinase experiment [1]:

FKBP Binding Assay

Subsaturating concentrations of protein were incubated for 30 min with 2.5 nM fluoro-FK506 and serial dilutions of competitor ligand in the wells of a Dynatech microfluor plate. Polarization was read on a Jolley FPM-2 (Jolley Consulting and Research, Grayslake, IL). The increase in polarization on binding was used as a direct readout of percentage of bound probe, compared with controls containing no competitor (100%) or no protein (0%). The concentration of competitor resulting in a 50% probe displacement (IC50) was determined by a nonlinear least square fit by using the four-parameter algorithm.

Cell experiment [1]:

Cell lines

Cloned HT1080 cell lines (ATCC CCL-121)

Preparation method

Limited solubility. General tips for obtaining a higher concentration: Please warm the tube at 37°C for 10 minutes and/or shake it in the ultrasonic bath for a while. Stock solution can be stored below -20°C for several months.

Reaction Conditions

37°C

Applications

The human fibrosarcoma line HT1080 was engineered to express stably a fusion protein comprising a myristoylation sequence, two copies of F36V-FKBP, and the human Fas intracellular domain. AP1903 elicits potent and dose-dependent apoptotic death of these engineered cells in culture, with an EC50 of ≈0.1 nM.

Animal experiment [1]:

Animal models

Male nu/nu mice

Dosage form

intravenous injection at 0.01-100 mg/kg

Preparation method

Formulated in [50% N,N-dimethylacetamide/50% (90% PEG-400/10% Tween 80)] at 2 ml/kg

Applications

Male nu/nu mice were injected with HT1080 cell line expressing a Fas-F36V-FKBP construct that also constitutively secretes hGH. AP1903 exhibits a dose-dependent decrease in serum hGH levels, with a half-maximal effective dose of 0.4±0.1 mg/kg.

Other notes

Please test the solubility of all compounds indoor, and the actual solubility may slightly differ with the theoretical value. This is caused by an experimental system error and it is normal.

References:

1. Clackson T, Yang W, Rozamus LW et al. Redesigning an FKBP-ligand interface to generate chemical dimerizers with novel specificity. Proc Natl Acad Sci U S A. 1998 Sep 1;95(18):10437-42
Quality Control
Quality Control & MSDS
View current batch:
Chemical structure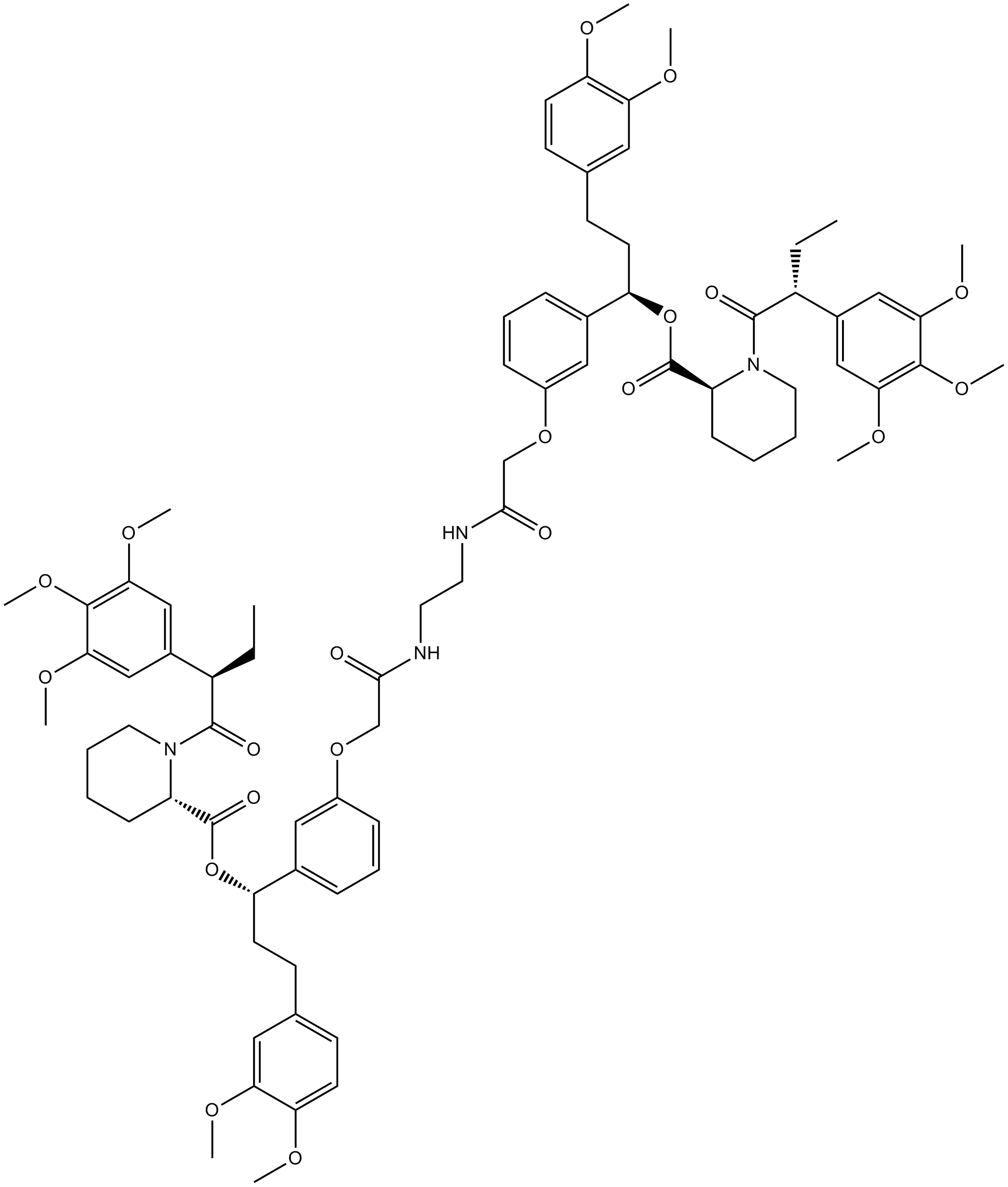 Related Biological Data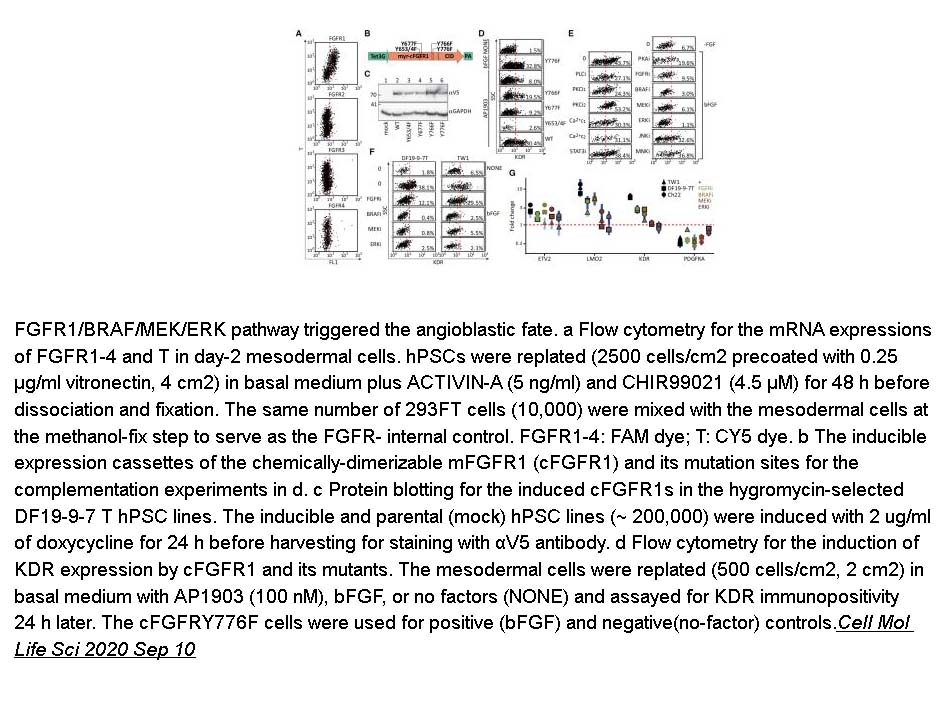 Related Biological Data