Background
AACOCF3 is a potent and selective inhibitor of cytosolic phospholipase A2 with IC50 value of 15 μM [1].
Phospholipase A2 is an enzyme that releases fatty acids from glycerol. Cytosolic phospholipase A2 (cPLA2) plays an important role in inflammation by inducing the release of arachidonic acid from membrane phospholipids.
AACOCF3 is a potent and selective inhibitor of the 85-kDa cPLA2. AACOCF3 inhibited macrophage PLA2 with IC50 value of 15 μM in a concentration-dependent way [1]. AACOCF3 inhibited the release of arachidonic acid (AA) with IC50 values of 2 and 8 μM in platelets and calcium ionophore-challenged U 937 cells, respectively. Also, AACOCF3 inhibited the production of thromboxane B and 12-hydroxyeicosatetraenoic acid (12-HETE), the major metabolites of AA in a dose-dependent way. These results suggested that cPLA2 played a critical role in the generation of AA and 12-HETE [2].
In mice, AACOCF3 inhibited chronic inflammatory responses and inhibited phorbol 12-myristate
13-acetate (PMA)-induced chronic ear edema. In ovalbumin-challenged BALB/c mice, AACOCF3 (20mg/kg) inhibited airway hyper-responsiveness and reduced cellular recruitment in the airway inflammation and airway lumen [3].
References:
[1].  Ackermann EJ, Conde-Frieboes K, Dennis EA. Inhibition of macrophage Ca(2+)-independent phospholipase A2 by bromoenol lactone and trifluoromethyl ketones. J Biol Chem, 1995, 270(1): 445-450.
[2].  Riendeau D, Guay J, Weech PK, et al. Arachidonyl trifluoromethyl ketone, a potent inhibitor of 85-kDa phospholipase A2, blocks production of arachidonate and 12-hydroxyeicosatetraenoic acid by calcium ionophore-challenged platelets. J Biol Chem, 1994, 269(22): 15619-15624.
[3].  Malaviya R, Ansell J, Hall L, et al. Targeting cytosolic phospholipase A2 by arachidonyl trifluoromethyl ketone prevents chronic inflammation in mice. Eur J Pharmacol, 2006, 539(3): 195-204.
Product Citation
Chemical Properties
| | |
| --- | --- |
| Physical Appearance | A solution in ethanol |
| Storage | Desiccate at -20°C |
| M.Wt | 356.47 |
| Cas No. | 149301-79-1 |
| Formula | C21H31F3O |
| Solubility | Soluble in DMSO |
| Chemical Name | (6Z,9Z,12Z,15Z)-1,1,1-trifluorohenicosa-6,9,12,15-tetraen-2-one |
| SDF | Download SDF |
| Canonical SMILES | FC(F)(C(CCC/C=C\C/C=C\C/C=C\C/C=C\CCCCC)=O)F |
| Shipping Condition | Evaluation sample solution : ship with blue ice.All other available size: ship with RT , or blue ice upon request |
| General tips | For obtaining a higher solubility , please warm the tube at 37 ℃ and shake it in the ultrasonic bath for a while.Stock solution can be stored below -20℃ for several months. |
Quality Control
Quality Control & MSDS
View current batch:
Chemical structure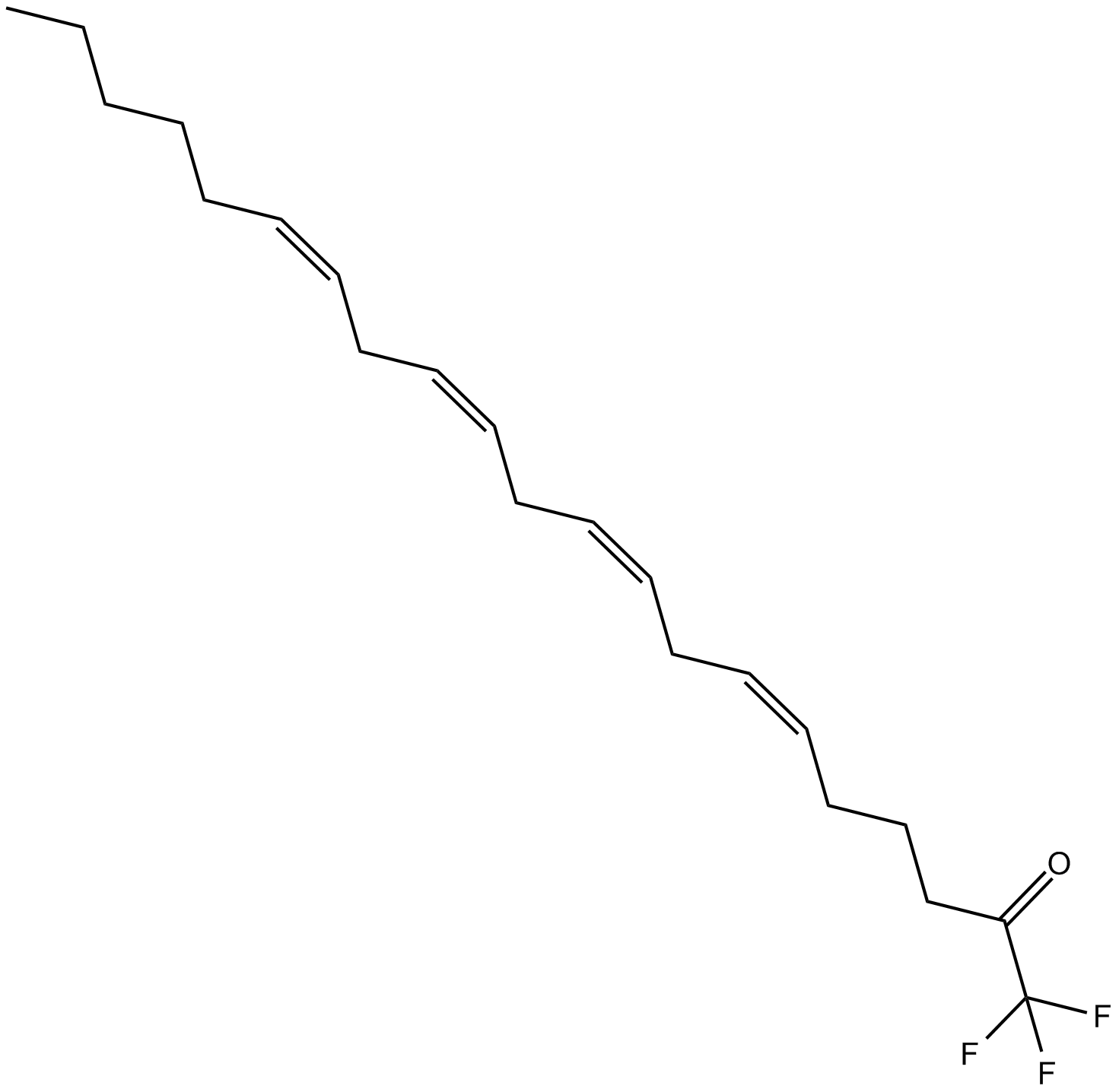 Related Biological Data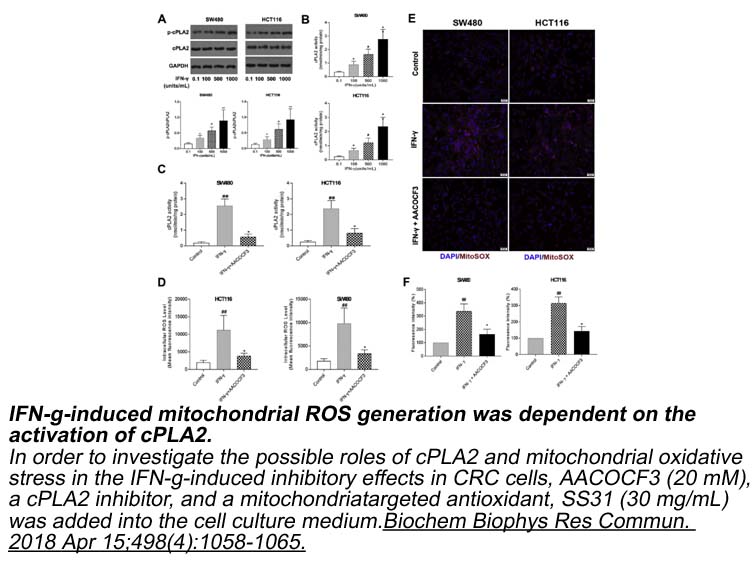 Related Biological Data