Background
3-Deazaneplanocin is a highly potent inhibitor of S-adenosylhomocysteine hydrolase with Ki value of 0.05 nM [1].
3-Deazaneplanocin was synthesized as an inhibitor of S-adenosylhomocysteine hydrolase. It is an analog of adenosine and inhibits S-adenosylhomocysteine hydrolase through competing with the substrate, adenosine. 3-Deazaneplanocin was not so that potent in cell growth inhibition. 10 μM 3-Deazaneplanocin treatment resulted in moderate cell growth reduction in HL-60 cells. In HCC cell lines Huh1 and Huh7, 3-Deazaneplanocin inhibited growth and non-adherent sphere formation dose-dependently. It decreased the epithelial cell adhesion molecule EpCAMhigh fraction from 49.0% to 12.5% in Huh1 cells and from 44.4% to 11.6% in Huh7 cells. Moreover, in mice implanted with Huh7 cells, administration of 3-Deazaneplanocin suppressed tumor initiation and growth via directly affecting the growth and self-renewal of tumor-initiating cells [1, 2].
References:
[1] Glazer R I, Hartman K D, Knode M C, et al. 3-Deazaneplanocin: a new and potent inhibitor of S-adenosylhomocysteine hydrolase and its effects on human promyelocytic leukemia cell line HL-60. Biochemical and biophysical research communications, 1986, 135(2): 688-694.
[2] Chiba T, Suzuki E, Negishi M, et al. 3-Deazaneplanocin A is a promising therapeutic agent for the eradication of tumor-initiating hepatocellular carcinoma cells. International Journal of Cancer, 2012, 130(11): 2557-2567.
Product Citation
Chemical Properties
| | |
| --- | --- |
| Physical Appearance | A crystalline solid |
| Storage | Store at -20°C |
| M.Wt | 262.26 |
| Cas No. | 102052-95-9 |
| Formula | C12H24N4O3 |
| Synonyms | DZNep, 3-Deazaneplanocin A,NSC 617989,NSC617989 |
| Solubility | insoluble in EtOH; ≥17.07 mg/mL in DMSO; ≥17.43 mg/mL in H2O |
| Chemical Name | (1S,2R,5R)-5-(4-aminoimidazo[4,5-c]pyridin-1-yl)-3-(hydroxymethyl)cyclopent-3-ene-1,2-diol |
| SDF | Download SDF |
| Canonical SMILES | C1=CN=C(C2=C1N(C=N2)C3C=C(C(C3O)O)CO)N |
| Shipping Condition | Evaluation sample solution: ship with blue ice. All other available sizes: ship with RT, or blue ice upon request. |
| General tips | For obtaining a higher solubility, please warm the tube at 37°C and shake it in the ultrasonic bath for a while. Stock solution can be stored below -20°C for several months. |
Protocol
Cell experiment:[1]

Cell lines

Human acute myeloid leukemia (AML) cell

Preparation method

The solubility of this compound in DMSO is >10 mM. General tips for obtaining a higher concentration: Please warm the tube at 37 °C for 10 minutes and/or shake it in the ultrasonic bath for a while.Stock solution can be stored below -20°C for several months.

Reaction Conditions

100-750 nM; 24-72h

Applications

DZNep induced apoptosis in cultured and primary AML cells. DZNep exhausted EZH2 levels, and inhibits trimethylation of lysine 27 on histone H3 in the AML HL-60 and OCI-AML3 cells. DZNep induced the levels of p16, p21, p27, and FBXO32 after cyclin E and HOXA9 levels run out.

Animal experiment:[2]

Animal models

 

Sprague-Dawley rats (120–140 g)

Dosage form

 

5μM DZNep for 24 h pre-treatment before experiment, orally taken with diets

Applications

DZNep significantly reduced EZH2 expression and activity, and it increased lipid accumulation, inflammatory molecules and microRNAs in non-alcoholic fatty liver disease (NAFLD) mouse model.

Other notes

 

Please test the solubility of all compounds indoor, and the actual solubility may slightly differ with the theoretical value. This is caused by an experimental system error and it is normal.

References:

1. Fiskus W1, Wang Y, Sreekumar A et al. Combined epigenetic therapy with the histone methyltransferase EZH2 inhibitor 3-deazaneplanocin A and the histone deacetylase inhibitor panobinostat against human AML cells. Blood. 2009 Sep 24;114(13):2733-43.

2. Vella S, Gnani D, Crudele A et al. EZH2 down-regulation exacerbates lipid accumulation and inflammation in vitro and in vivo NAFLD.Int J Mol Sci. 2013 Dec 12;14(12):24154-68.
Biological Activity
Description
3-deazaneplanocin A (DZNeP), an analog of adenosine, is a competitive inhibitor of S-adenosylhomocysteine hydrolase with Ki of 50 pM.
Targets
S-adenosylhomocysteine hydrolase
IC50
50 pM (Ki)
Quality Control
Quality Control & MSDS
View current batch:
Chemical structure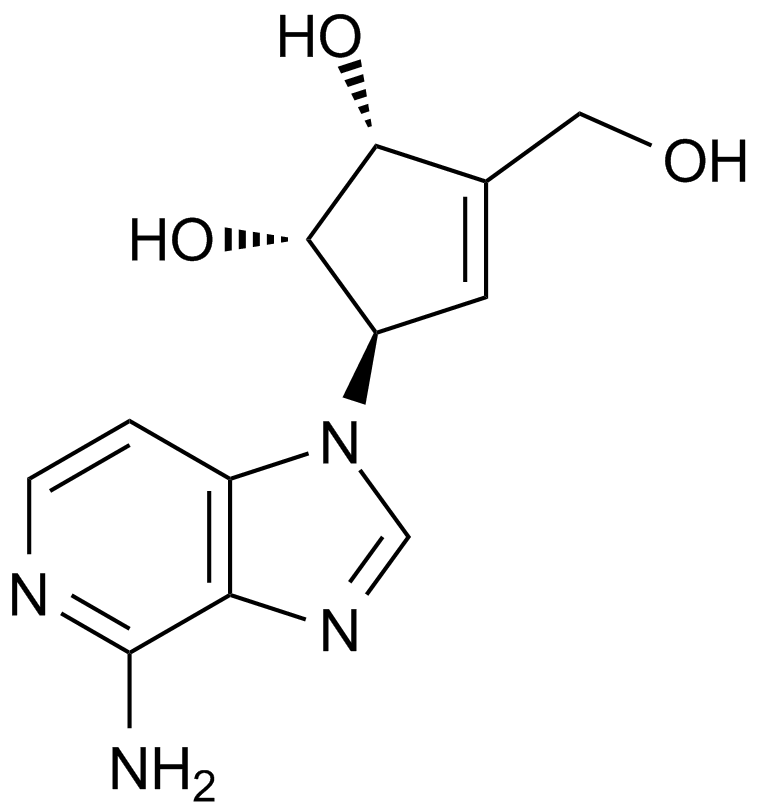 Related Biological Data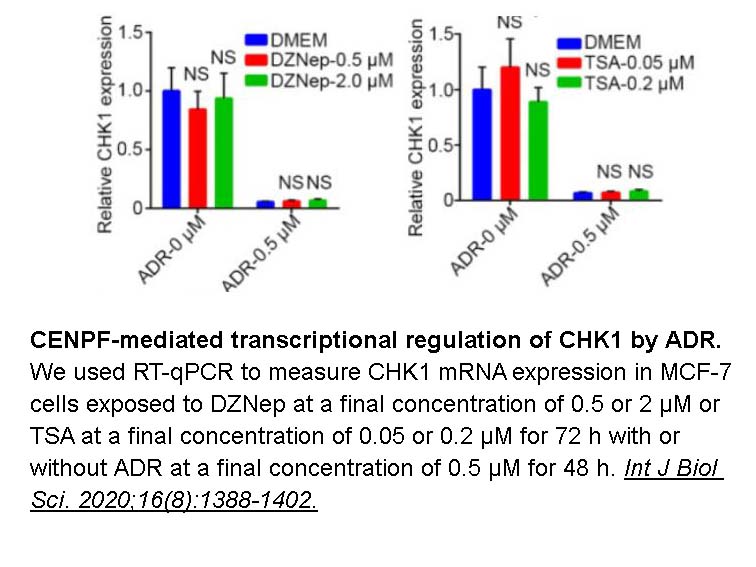 Related Biological Data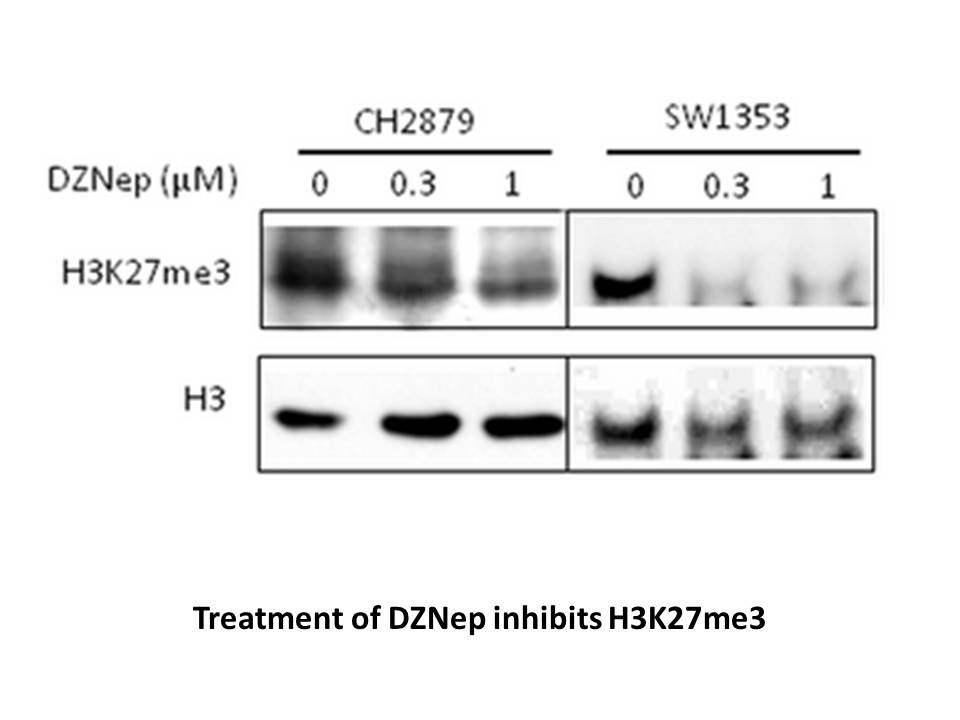 Related Biological Data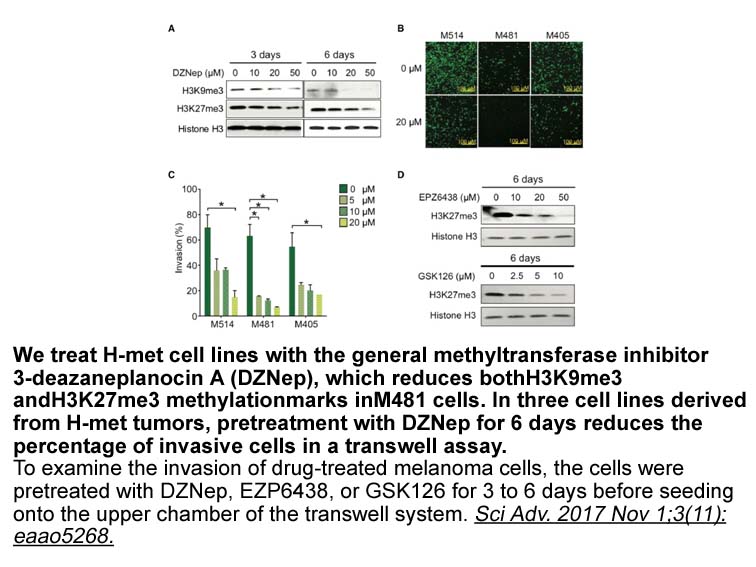 Related Biological Data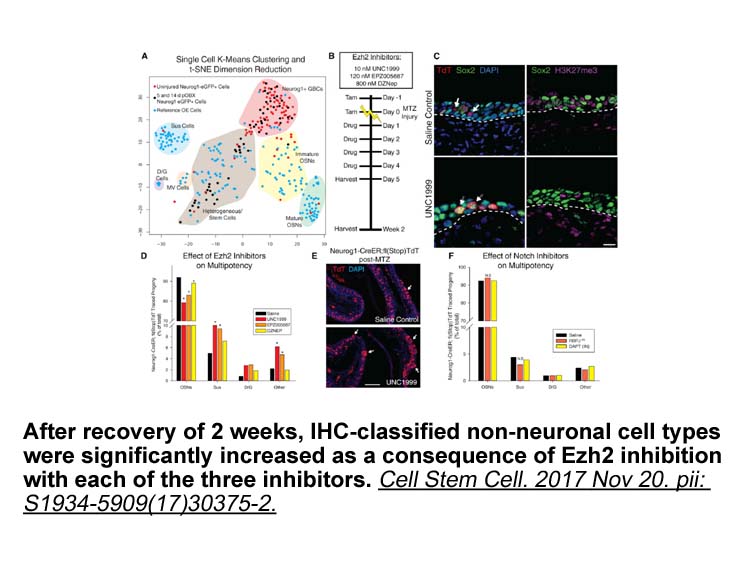 Related Biological Data
Related Biological Data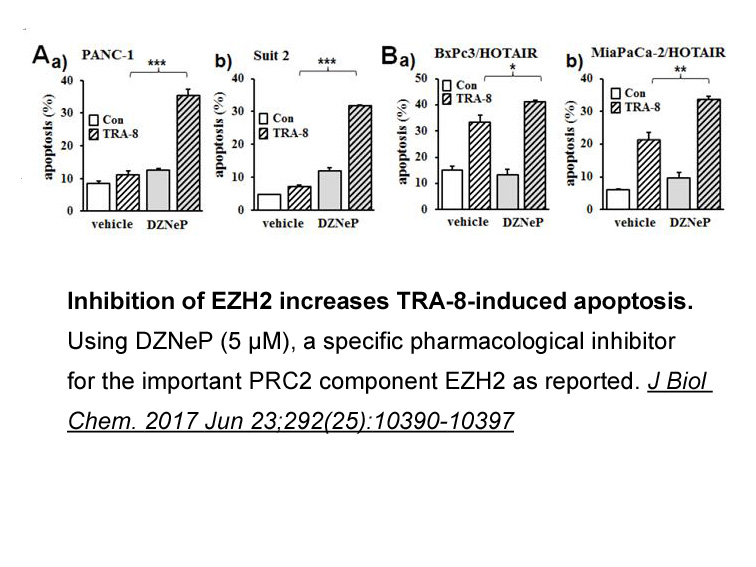 Related Biological Data