Background
XMU-MP-1 is a reversible, potent and selective inhibitor of MST1/2 with IC50 values of 71.1 ± 12.9 nM and 38.1 ± 6.9 nM, respectively [1].
The Sterile 20-like kinases MST1 and MST2 are key components of the Hippo signaling cascade that play an important role in tissue regeneration, stem cell self-renewal and organ size control [1].
XMU-MP-1 is a potent, selective and ATP-competitive MST1/2 inhibitor. In ELISA-based high-throughput screening assay, XMU-MP-1 at 10 μM inhibited MST2 kinase activity by more than 50% and dose-dependently inhibited the phosphorylation of MOB1 mediated by MST2. In human liver carcinoma (HepG2) cells, XMU-MP-1 (0.1 to 10 μM) dose-dependently reduced the phosphorylation of endogenous MOB1, LATS1/2, and YAP. Also, in a variety of cell lines, including human osteosarcoma (U2OS), human colorectal adenocarcinoma (SW480) and human pleomorphic hepatocellular carcinoma (SNU-423), XMU-MP-1 inhibited H2O2-stimulated MOB1 phosphorylation and MST1/2 autophosphorylation [1].
In wild-type mice, treatment with XMU-MP-1 once a day before a two-thirds partial hepatectomy followed by daily treatment for 7 days. XMU-MP-1 significantly reduced the phosphorylation levels of MOB1 and YAP. After partial hepatectomy, XMU-MP-1 substantially increased liver regeneration. In CCl4-induced liver chronic injury mice treatment with XMU-MP-1 (1 mg/kg) had a small amount of collagen deposition, suggesting XMU-MP-1 is capable of partially rescuing fibrosis [1].
Reference:
1.  Fuqin Fan, Zhixiang He, Lu-Lu Kong, et al. Pharmacological targeting of kinases MST1 and MST2 augments tissue repair and regeneration. Science Translational Medicine 17 Aug 2016: Vol. 8, Issue 352, pp. 352ra108.
Product Citation
Chemical Properties
| | |
| --- | --- |
| Physical Appearance | A solid |
| Storage | Store at -20°C |
| M.Wt | 416.48 |
| Cas No. | 2061980-01-4 |
| Formula | C17H16N6O3S2 |
| Solubility | ≥41.6 mg/mL in DMSO with gentle warming; insoluble in H2O; insoluble in EtOH |
| Chemical Name | 4-((5,10-dimethyl-6-oxo-6,10-dihydro-5H-pyrimido[5,4-b]thieno[3,2-e][1,4]diazepin-2-yl)amino)benzenesulfonamide |
| SDF | Download SDF |
| Canonical SMILES | O=S(C1=CC=C(NC2=NC=C3C(N(C)C(C=CS4)=C4C(N3C)=O)=N2)C=C1)(N)=O |
| Shipping Condition | Ship with blue ice, or upon other requests. |
| General tips | For obtaining a higher solubility, please warm the tube at 37°C and shake it in the ultrasonic bath for a while. We do not recommend long-term storage for the solution, please use it up soon. |
Quality Control
Quality Control & MSDS
View current batch:
Chemical structure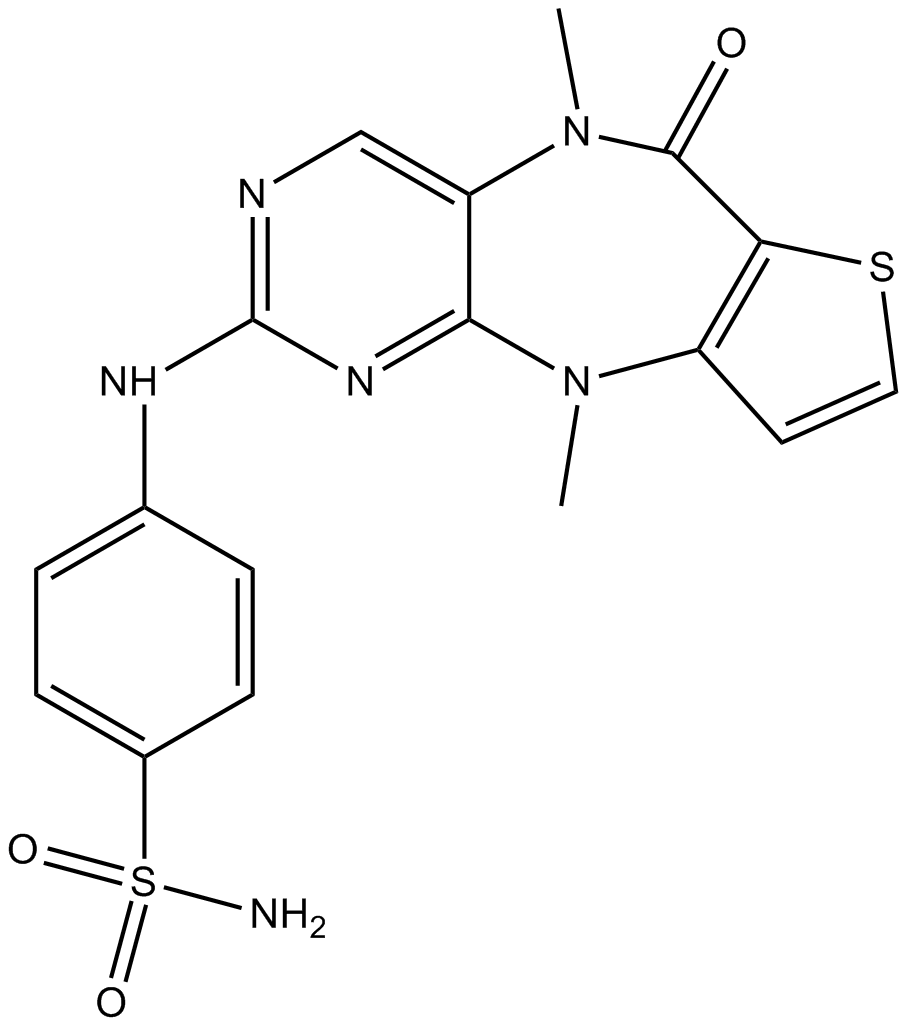 Related Biological Data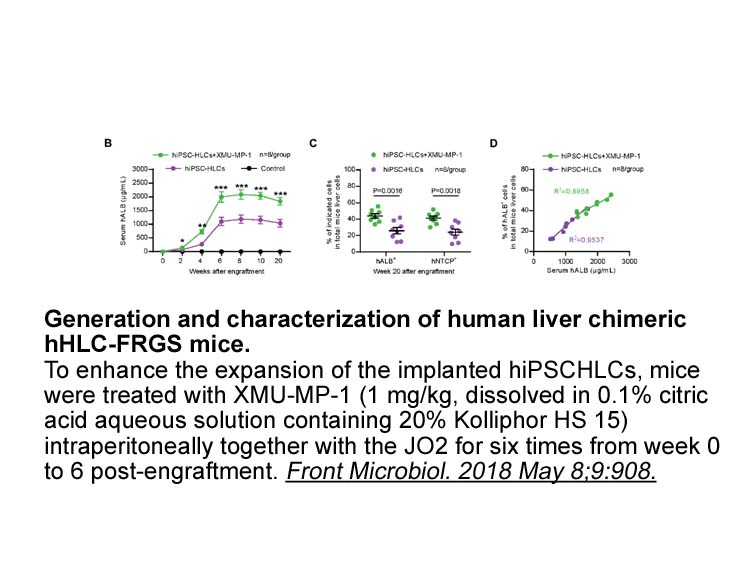 Related Biological Data