Background
IC50: 3 μM
SIS3 is an inhibitor of Smad3.
The receptor-associated Smads, such as Smad2 and Smad3, directly interact with activated TGF-receptor type I. Smads form heteromeric complexes with Smad4, which is a common mediator for all Smad pathways.
In vitro: In the reporter assay, it was found that the increased luciferase activity of p3TP-lux could be abrogated by the SIS3 treatment in a dosedependent manner. Immunoprecipitation revealed SIS3 attenuated the TGF-1-induced phosphorylation of Smad3 and interaction of Smad3 with Smad4. Whereas, SIS3 did not affect the phosphorylation of Smad2. In addition, it was found that SIS3 attenuated the effects of TGF-1 by reducing the transcriptional activity. SIS3 could also inhibit the myofibroblast differentiation of fibroblasts by TGF-1. Moreover, SIS3 diminished the constitutive phosphorylation of Smad3 completely [1].
In vivo: Animal study showed that, in Tie2-Cre;Loxp-EGFP mice, AGEs could induce EndoMT. Immunoprecipitation and Western blotting showed that Smad3 could be activated by AGEs but was inhibited by SIS3 in both MMECs and in STZ-induced diabetic nephropathy. Furthermore, confocal microscopy and real-time PCR showed that SIS3 could abrogate EndoMT, reduce renal fibrosis, as well as retard nephropathy progression [2].
Clinical trial: Up to now, SIS3 is still in the preclinical development stage.
References:
[1] Jinnin M et al.  Characterization of SIS3, a novel specific inhibitor of Smad3, and its effect on transforming growth factor-beta1-induced extracellular matrix expression. Mol Pharmacol. 2006 Feb;69(2):597-607.
[2] Li J et al.  Blockade of endothelial-mesenchymal transition by a Smad3 inhibitor delays the early development of streptozotocin-induced diabetic nephropathy. Diabetes.2010 Oct;59(10):2612-24.
Product Citation
Chemical Properties
| | |
| --- | --- |
| Physical Appearance | A solid |
| Storage | Store at -20°C |
| M.Wt | 489.99 |
| Cas No. | 521984-48-5 |
| Formula | C28H28ClN3O3 |
| Solubility | ≥49 mg/mL in DMSO; insoluble in H2O; ≥11 mg/mL in EtOH with gentle warming and ultrasonic |
| Chemical Name | (E)-1-(6,7-dimethoxy-3,4-dihydroisoquinolin-2(1H)-yl)-3-(1-methyl-2-phenyl-1H-pyrrolo[2,3-b]pyridin-3-yl)prop-2-en-1-one hydrochloride |
| SDF | Download SDF |
| Canonical SMILES | CN1C(C2=CC=CC=C2)=C(C3=C1N=CC=C3)/C([H])=C([H])/C(N4CCC5=CC(OC)=C(OC)C=C5C4)=O.Cl |
| Shipping Condition | Evaluation sample solution: ship with blue ice. All other available sizes: ship with RT, or blue ice upon request. |
| General tips | For obtaining a higher solubility, please warm the tube at 37°C and shake it in the ultrasonic bath for a while. Stock solution can be stored below -20°C for several months. |
Quality Control
Quality Control & MSDS
View current batch:
Chemical structure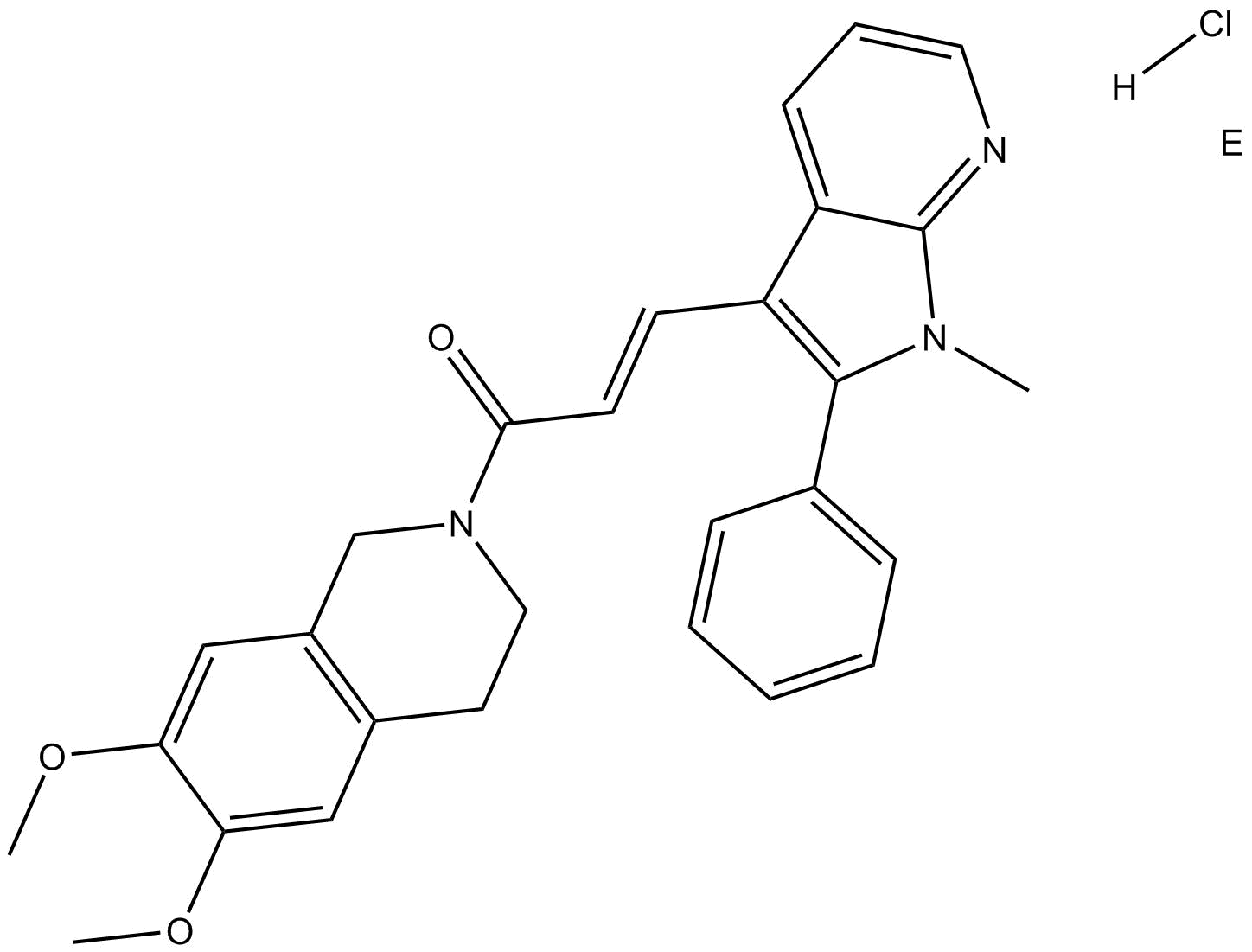 Related Biological Data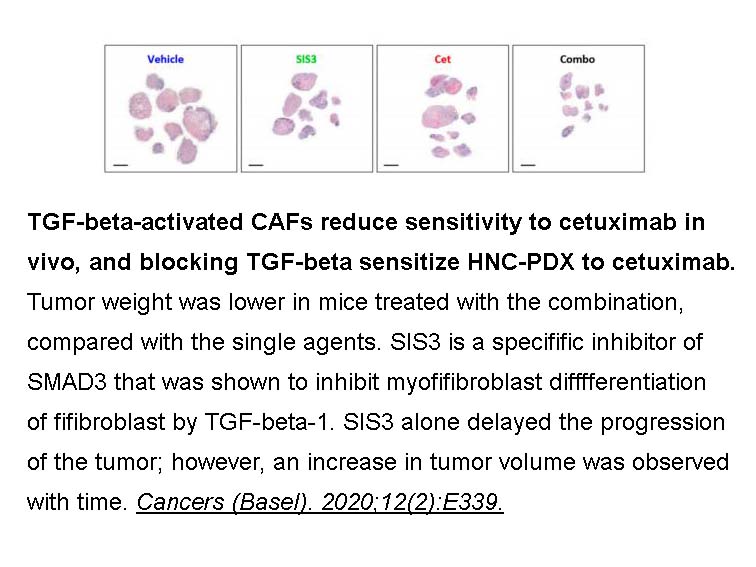 Related Biological Data