Background
IC50: 80 nM: blocks the transcriptional activation of the estrogen receptor (ER) α.
Methylpiperidino pyrazole, also named as MPP, is an ER antagonist with highly selective for ERα compared to ERβ. MPP inhibits the transcriptional activation of ERα and has been used to assess the role of ERα in a wide range of estrogen-responsive systems which include certain cancers. Two ER subtypes, ERα and ERβ, are involved in the mediation of estrogen action, which exerts different effects on cellular processes including proliferation, apoptosis and migration, as well as opposite influence on the development and progression of cancer.
In vitro: MPP elicited significant apoptosis in the endometrial cancer cell lines, RL-95 cells, and ovine luminal endometrial cell lines relative to the vehicle-treated cells. It was indicated that selective estrogen receptor modulators-induced apoptosis is ascribed to genomic actions instead of toxicity, which was due to the low percentage of apoptosis reduced by the addition of a 10-fold excess of β-estradiol [1].
In vivo: Wild-type (WT) CF1 and estrogen receptor-β knockout (ERbKO) female mice were injected intraperitoneally with two dosages 24 hr apart of 100 mg and 150 mg of MPP, 50 mg and 50 mg MPP, respectively. MPP significantly increased uterine weight and cell proliferation when compared to the vehicle control in WT and ERbKO mice. However, compared to the control groups, MPP did not effectively increase uterine wet weight. MPP treatment of ovariectomized mice activated apoptosis of the underlying uterine stromal cells without triggering apoptosis of the luminal epithelial cells [1].
Reference:
[1]. Davis, A., Ellersieck, M., Grimm, K., & Rosenfeld, C. The effects of the selective estrogen receptor modulators, methyl-piperidino-pyrazole (MPP), and raloxifene in normal and cancerous endometrial cell lines and in the murine uterus. Molecular Reproduction and Development. 2006; 73(8): 1034-1044.
Product Citation
Chemical Properties
| | |
| --- | --- |
| Physical Appearance | A crystalline solid |
| Storage | Store at -20°C |
| M.Wt | 469.6 |
| Cas No. | 289726-02-9 |
| Formula | C29H31N3O3 |
| Synonyms | MPP |
| Solubility | ≤3mg/ml in ethanol;5mg/ml in DMSO;14mg/ml in dimethyl formamide |
| Chemical Name | 4-[1-(4-hydroxyphenyl)-4-methyl-5-[4-[2-(1-piperidinyl)ethoxy]phenyl]-1H-pyrazol-3-yl]-phenol |
| SDF | Download SDF |
| Canonical SMILES | CC1=C(C2=CC=C(OCCN3CCCCC3)C=C2)N(C4=CC=C(O)C=C4)N=C1C5=CC=C(O)C=C5 |
| Shipping Condition | Ship with blue ice, or upon other requests. |
| General tips | For obtaining a higher solubility, please warm the tube at 37°C and shake it in the ultrasonic bath for a while. We do not recommend long-term storage for the solution, please use it up soon. |
Quality Control
Quality Control & MSDS
View current batch:
Chemical structure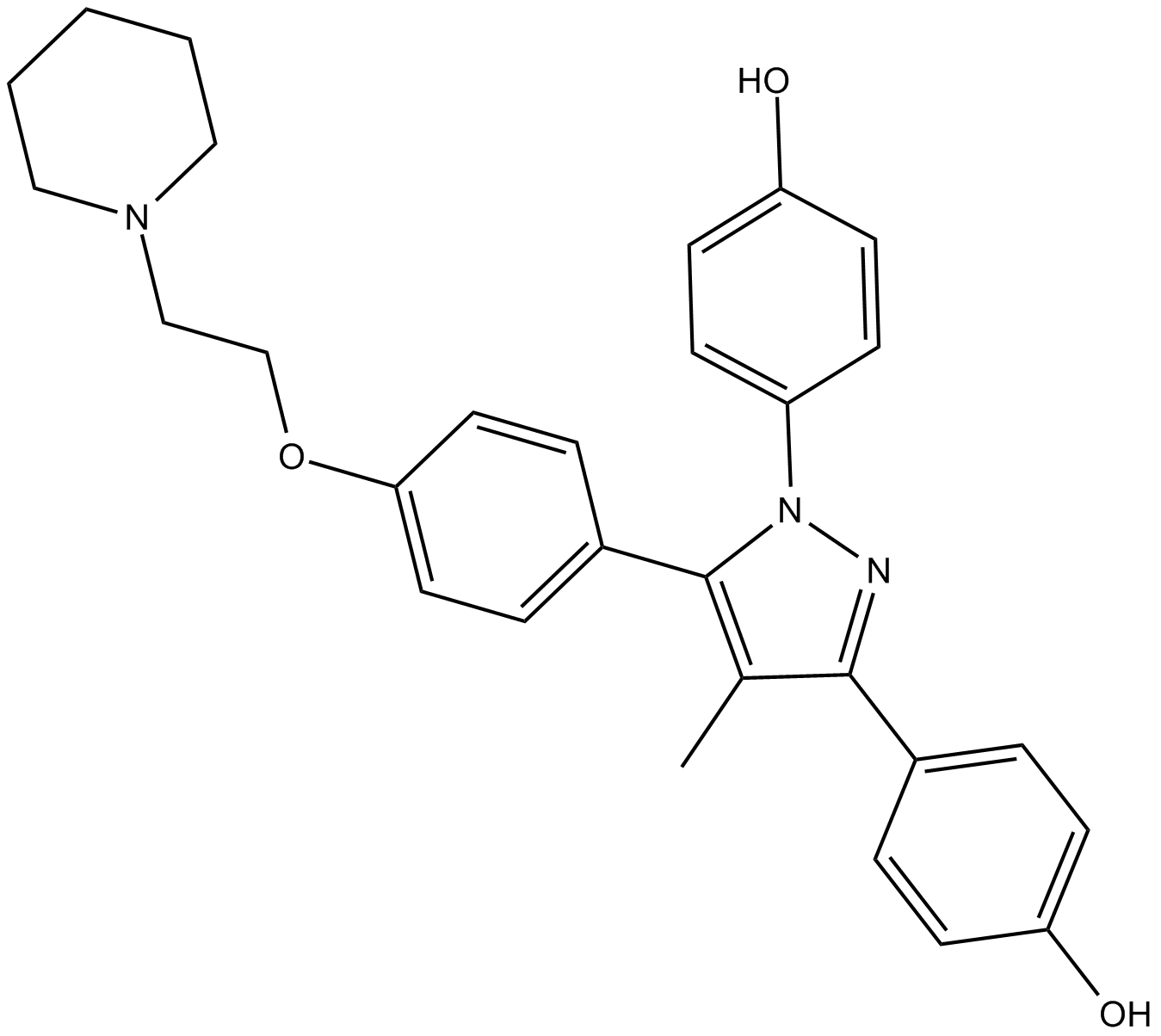 Related Biological Data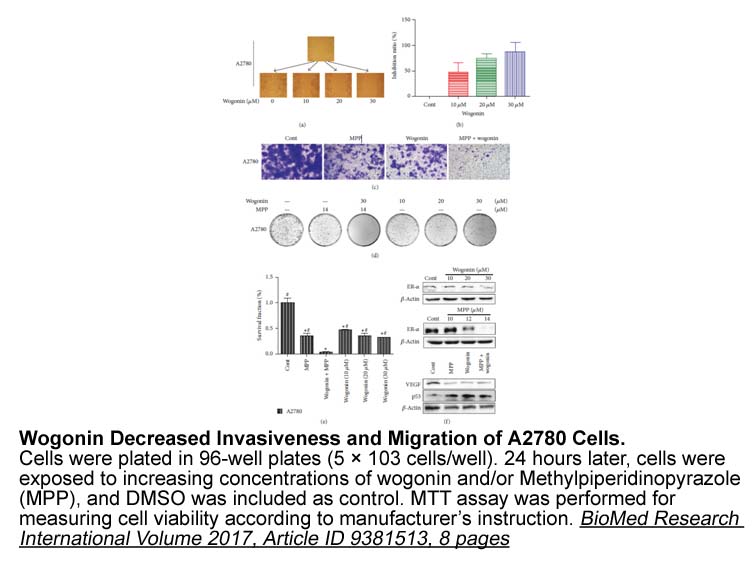 Related Biological Data