YO-01027 (Dibenzazepine, DBZ)
γ-secretase inhibitor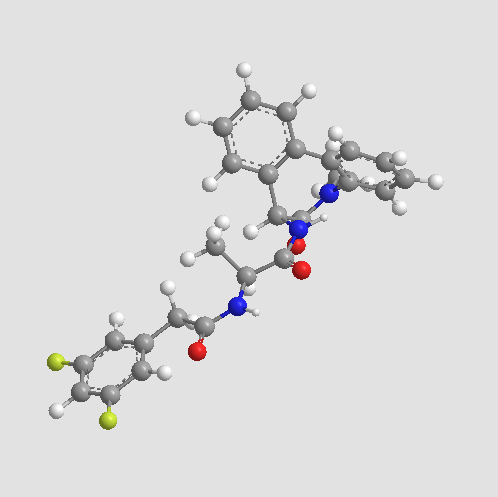 Sample solution is provided at 25 µL, 10mM.
Publications citing ApexBio Products
Related Compound Libraries
Quality Control
Quality Control & MSDS
View current batch:
Chemical structure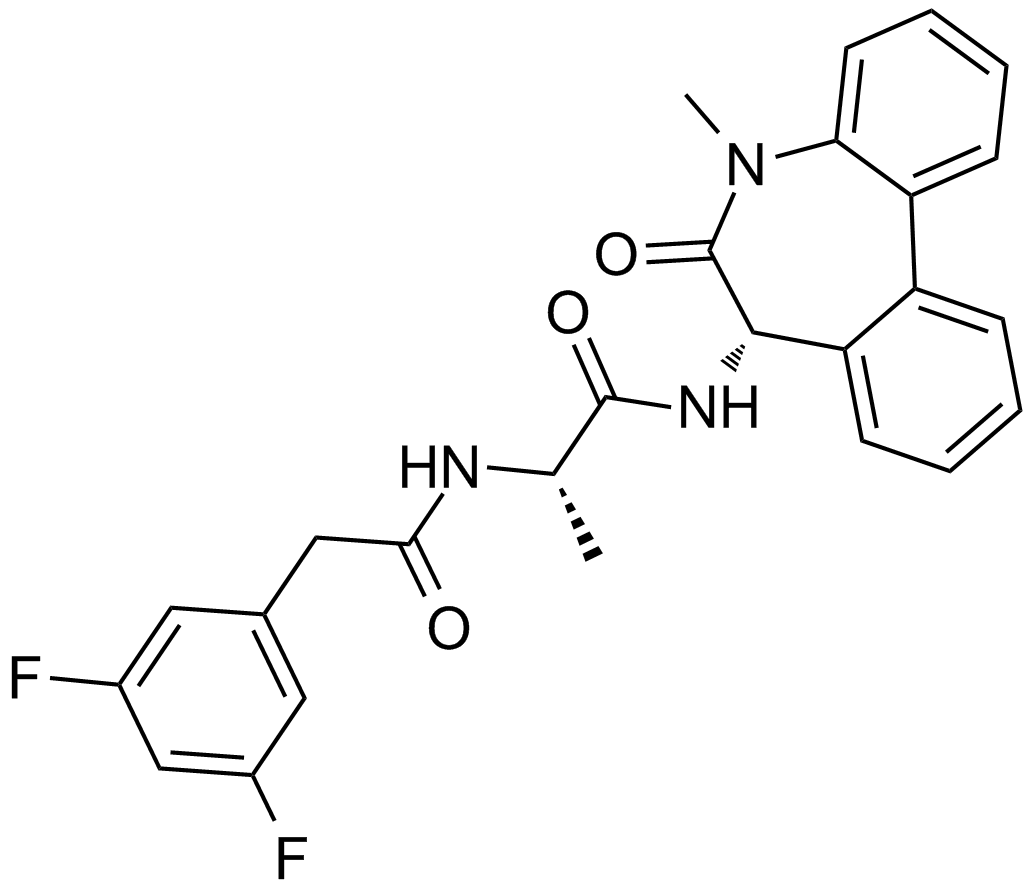 Related Biological Data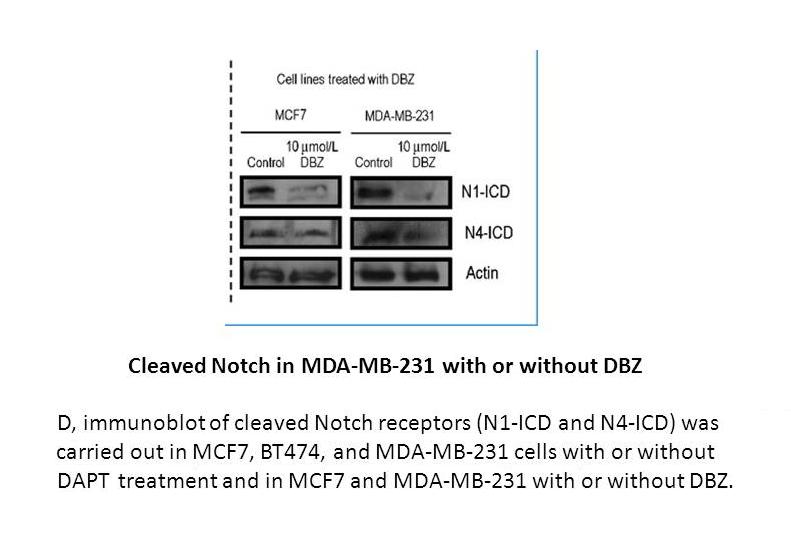 Related Biological Data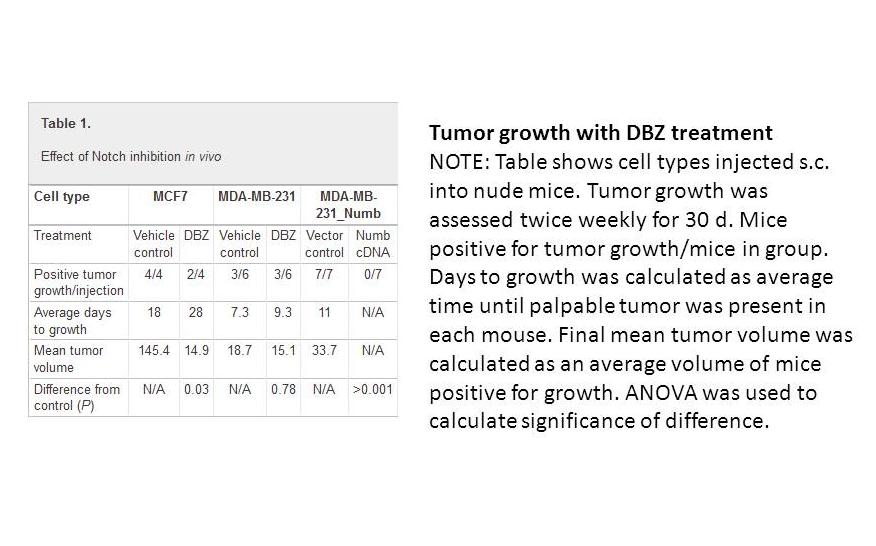 Related Biological Data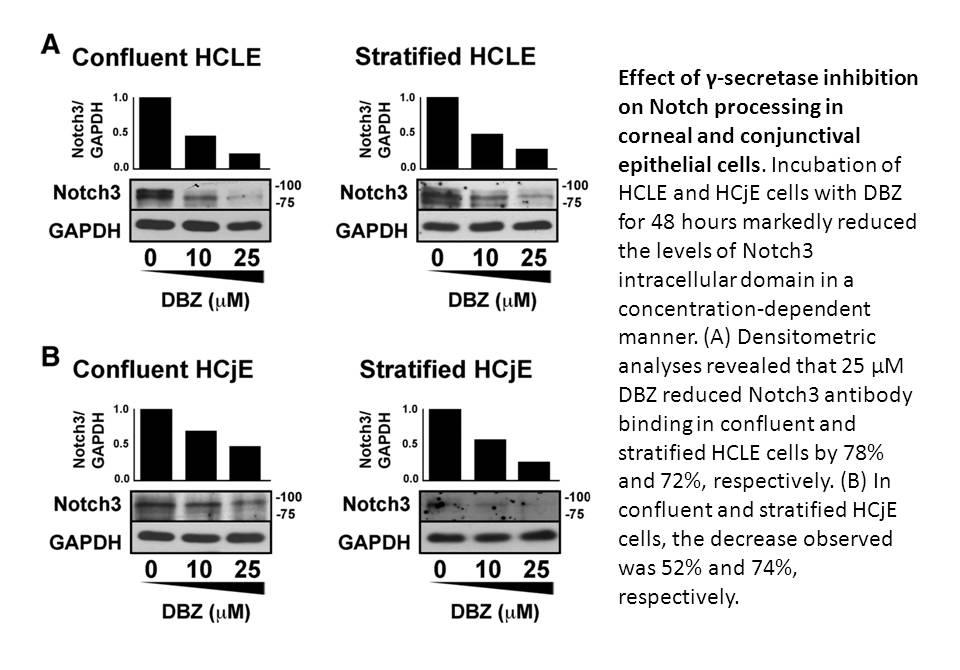 Biological Activity
Description
YO-01027 (Dibenzazepine, DBZ) is a dipeptidic inhibitor of γ-secretase with IC50 of 2.6 nM and 2.9 nM for APPL and Notch cleavage, respectively.
Targets
APPL
Notch
IC50
2.6 nM
2.9 nM
Protocol
Kinase experiment [1]:

Pharmacological inhibition of γ-secretase activity

For YO-01027, pilot experiments were performed with different drug concentrations ranging from 0.1 nM to 150 μM to determine the effective linear range and maximal inhibition dose for YO-01027. YO-01027 were added at the required concentrations to the S2 cell medium upon induction of Notch or APPL expression, 6 hrs before protein harvesting. For each sample, YO-01027 was also included at the corresponding concentration in the lysis buffer for protein extraction and immunoblot analysis.

Cell experiment [2]:

Cell lines

Breast cancer stem cells (BCSCs)

Preparation method

The solubility of this compound in DMSO is >10 mM. General tips for obtaining a higher concentration: Please warm the tube at 37℃ for 10 minutes and/or shake it in the ultrasonic bath for a while. Stock solution can be stored below -20℃ for several months.

Reaction Conditions

10 μM; 3 days

Applications

YO-01027 (10 μM) reduced BCSC number and activity.

Animal experiment [3]:

Animal models

C57BL/6 mice

Dosage form

0, 3, 10 and 30 μmol/kg; i.p.; q.d., for 5 days

Applications

In C57BL/6 mice, YO-01027 treatment inhibited epithelial cell proliferation and induced goblet cell differentiation in intestinal adenomas in a dose-dependent manner.

Other notes

Please test the solubility of all compounds indoor, and the actual solubility may slightly differ with the theoretical value. This is caused by an experimental system error and it is normal.

References:

[1]. Casper Groth, W. Gregory Alvord, Octavio A. Quinones, and Mark E. Fortini. Pharmacological analysis of drosphila melanogaster γ-secretase with respect to differential proteolysis of Notch and APP. Mol. Pharmacol. 2010, 77(4), 567-574.

[2]. Harrison H, Farnie G, Howell SJ, Rock RE, Stylianou S, Brennan KR, Bundred NJ, Clarke RB. Regulation of breast cancer stem cell activity by signaling through the Notch4 receptor. Cancer Res. 2010 Jan 15;70(2):709-18.

[3]. van Es JH, van Gijn ME, Riccio O, van den Born M, Vooijs M, Begthel H, Cozijnsen M, Robine S, Winton DJ, Radtke F, Clevers H. Notch/gamma-secretase inhibition turns proliferative cells in intestinal crypts and adenomas into goblet cells. Nature. 2005 Jun 16;435(7044):959-63.
Chemical Properties
Cas No.
209984-56-5
SDF
Download SDF
Synonyms
gamma-Secretase Inhibitor XX,YO01027
Chemical Name
(2S)-2-[[2-(3,5-difluorophenyl)acetyl]amino]-N-[(7S)-5-methyl-6-oxo-7H-benzo[d][1]benzazepin-7-yl]propanamide
Canonical SMILES
CC(C(=O)NC1C2=CC=CC=C2C3=CC=CC=C3N(C1=O)C)NC(=O)CC4=CC(=CC(=C4)F)F
Formula
C26H23F2N3O3
M.Wt

463.48

Solubility
>23.2mg/mL in DMSO
Storage
Store at -20°C
General tips
For obtaining a higher solubility , please warm the tube at 37 ℃ and shake it in the ultrasonic bath for a while.Stock solution can be stored below -20℃ for several months.
Shipping Condition
Evaluation sample solution : ship with blue ice
All other available size: ship with RT , or blue ice upon request
View Related Products By Research Topics
Background
YO-01027, also known as dibenzazepine or DBZ, is a potent inhibitor of γ-secretase, a multisubunit aspartyl protease catalyzing the cleavage of numerous type I integral membrane proteins (such as amyloid precursor protein (APP) and Notch). YO-01027 also potently blocks amyloid precursor protein-like (APPL) and Notch cleavage, with estimated inhibition constant IC50 of 2.640.30 nM and 2.920.22 nM respectively, through interaction with the N-terminal fragment of Presenilin in a dose-response manner. Recent studies show that YO-01027-induced inhibition Notch signaling pathway leads to a rapid conversion of proliferative crypt cells into postmitotic cells and impairs MUC16 biosynthesis in a concentration-dependent manner in undifferentiated cells instead of postmiotic stratified cells at both preconfluent and confluent stages.
Reference
Linjie Xiong, Ashley M. Woodward, and Pablo Argueso. Notch signaling modulates MUC16 biosynthesis in an vitro model of human corneal and conjunctival epithelial cell differentiation. Invest. Ophthalmol. Vis. Sci. 2011, 52(8), 5641-5646
Casper Groth, W. Gregory Alvord, Octavio A. Quinones, and Mark E. Fortini. Pharmacological analysis of drosphila melanogaster γ-secretase with respect to differential proteolysis of Notch and APP. Mol. Pharmacol. 2010, 77(4), 567-574