Background
Insulin-like Growth Factor-II (IGF-II) is a polypeptide endocrine hormone structurally similar to insulin and belongs to insulin-like growth factor family. IGF-II have a much higher growth-promoting activity than insulin and binds to the tyrosine kinase type I receptor (IGF-IR) and the IGF-II/Mannose-6-phosphate receptor. IGF-II expression is influenced by placenta lactogen.
Human IGF-II is synthesized as two precursor isoforms with N- and alternate C-terminal propeptides, which are proteolyzed to produce the identical 7.5 kDa mature IGF-II. Mature IGF-II is highly conserved between the human, bovine and porcine proteins (100% identity), and exhibits cross-species activity. Recombinant Human IGF-II is a 7.5 kDa protein containing 67 amino acid residues.
Biological Activity
Determined by competitive binding against plasma-derived IGF-II to human placental membranes.
ED50
< 1.0 ng/ml.
Specific activity
> 1*106 units/mg.
Quality Control
Quality Control & DataSheet
View current batch:
Purity: ≥98%, by SDS-PAGE and HPLC.
Endotoxin Level:< 0.1 ng/μg
Related Biological Data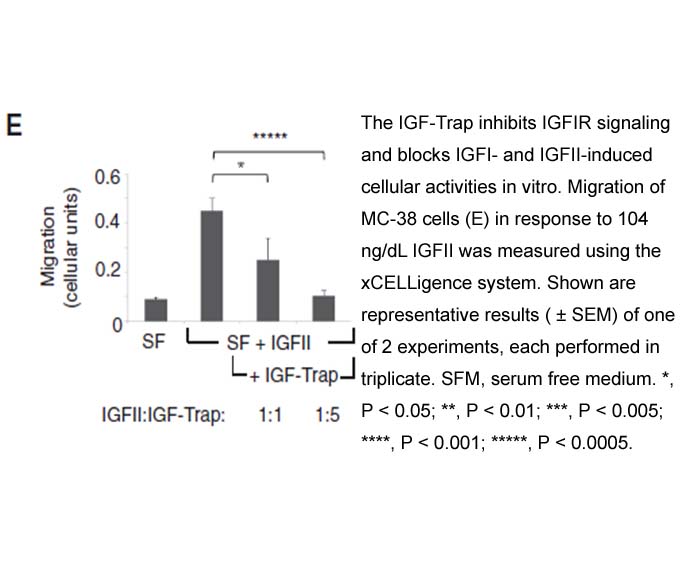 Related Biological Data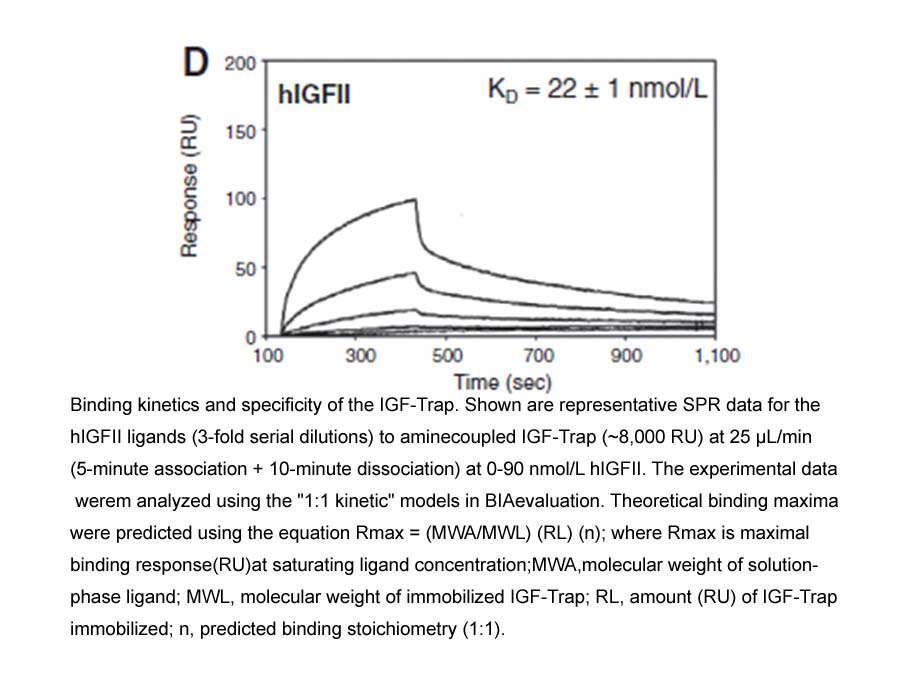 Description
Gene ID:
3481
Accession #:
P01344
Alternate Names:
Human IGF-II, IGF-II, IGFII, IGFII, IGF2, IGF-2, IGF 2, h-IGF-II, rh-IGF-II, recombinant human IGF-II, recombinant IGF-II, IGF.
Source:
Escherichia Coli.
M.Wt:
7.5 kDa
Appearance:
Lyophilized protein
Storage:
Store at -20°C
Formulation:
Lyophilized with no additives.
Solubility:
Reconstitute in 10 mM acetic acid to a concentration of 0.1-1 mg/ml. This solution can then be diluted into other aqueous buffers and stored at 4℃ for 1 week or -20℃ for future use.
Shipping Condition:
Gel pack.
Handling:
Centrifuge the vial prior to opening.
Usage:
For Research Use Only! Not to be used in humans.