Background
Ki=19 nM
A-1155463 is a potent and selective BCL-XL inhibitor.
BCL-2 plays a key role in the survival of lymphoid malignancies, while BCL-XL overexpression has been associated with drug resistance and disease progression of various solid tumors and hematological malignancies.
In vitro: A-1155463 was identified via nuclear magnetic resonance fragment screening and structure-based design to be a highly potent and selective BCL-XL inhibitor. A-1155463 was found to be substantially more potent against BCL-XL-dependent cell lines relative to the previously reported inhibitor, WEHI-539 [1].
In vivo: Animal study showed that following a single IP dose of A-1155463 at 5 mg/kg in nontumor bearing SCID-Beige mice, platelet counts dramatically decreased at 6 h postdose and then rebounded to normal levels within 72 h. Such platelet depletion and recovery kinetics were similar to those of the dual inhibitor navitoclax. Moreover, in order to give additional evidence that A-1155463 was conferring on-target in-vivo activity, A-1155463 was then administered to SCIDBeige mice that had been inoculated with BCL-XL-dependent H146 tumor cells. Results showed that the daily IP dosing of A-1155463 at 5 mg/kg for 14 days caused a statistically significant inhibition of tumor growth, which was alleviated upon cessation of dosing [1].
Clinical trial: Up to now, A-1155463 is still in the preclinical development stage.
Reference:
[1] Tao ZF et al.  Discovery of a Potent and Selective BCL-XL Inhibitor with in Vivo Activity. ACS Med Chem Lett. 2014 Aug 26;5(10):1088-93.
Product Citation
Chemical Properties
| | |
| --- | --- |
| Physical Appearance | A solid |
| Storage | Store at -20°C |
| M.Wt | 669.79 |
| Cas No. | 1235034-55-5 |
| Formula | C35H32FN5O4S2 |
| Solubility | ≥67 mg/mL in DMSO; insoluble in H2O; insoluble in EtOH |
| Chemical Name | 2-(8-(benzo[d]thiazol-2-ylcarbamoyl)-3,4-dihydroisoquinolin-2(1H)-yl)-5-(3-(4-(3-(dimethylamino)prop-1-yn-1-yl)-2-fluorophenoxy)propyl)thiazole-4-carboxylic acid |
| SDF | Download SDF |
| Canonical SMILES | O=C(C1=C(CCCOC2=CC=C(C#CCN(C)C)C=C2F)SC(N3CC4=C(C=CC=C4C(NC5=NC6=CC=CC=C6S5)=O)CC3)=N1)O |
| Shipping Condition | Evaluation sample solution: ship with blue ice. All other available sizes: ship with RT, or blue ice upon request. |
| General tips | For obtaining a higher solubility, please warm the tube at 37°C and shake it in the ultrasonic bath for a while. Stock solution can be stored below -20°C for several months. |
Quality Control
Quality Control & MSDS
View current batch:
Chemical structure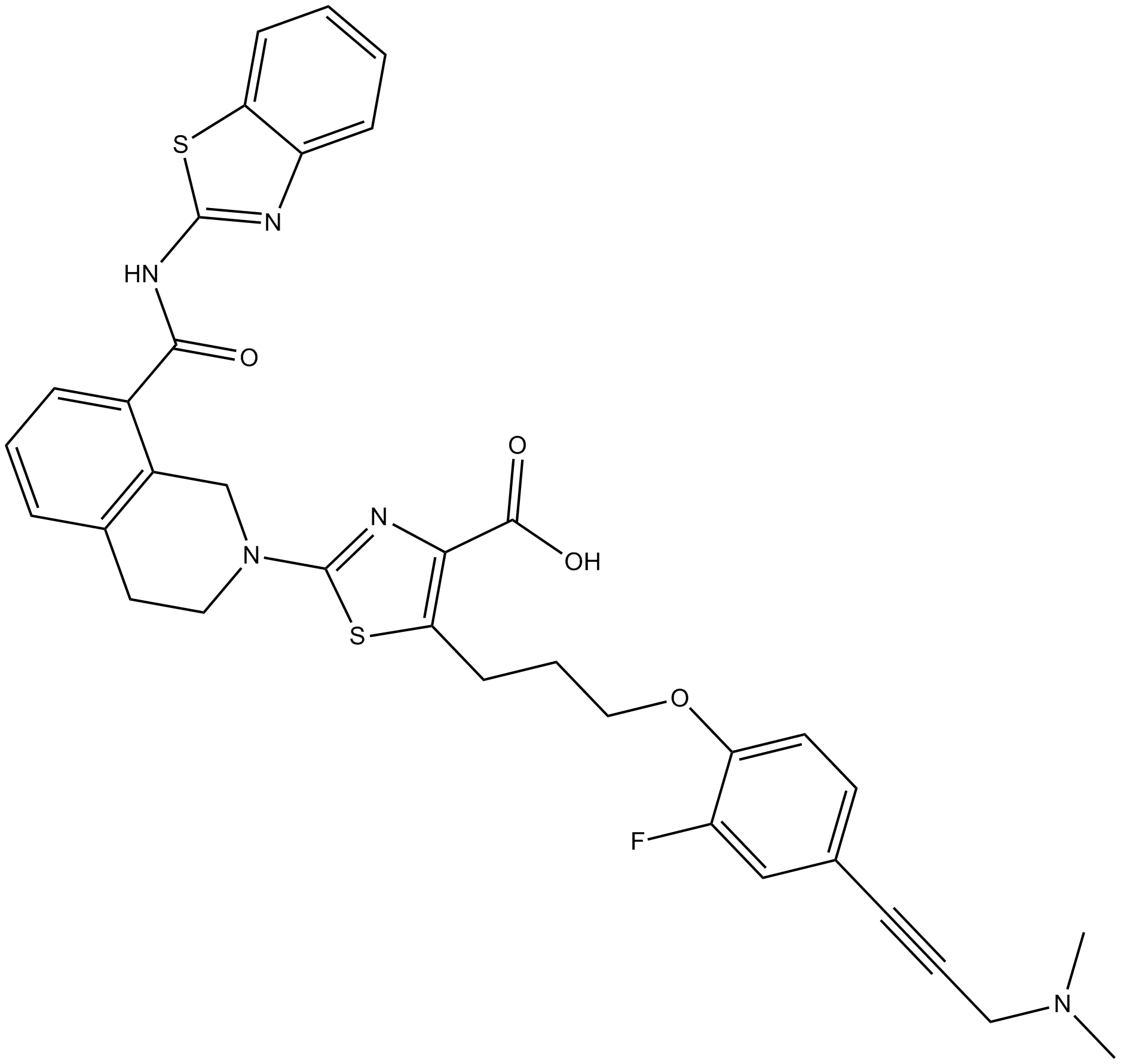 Related Biological Data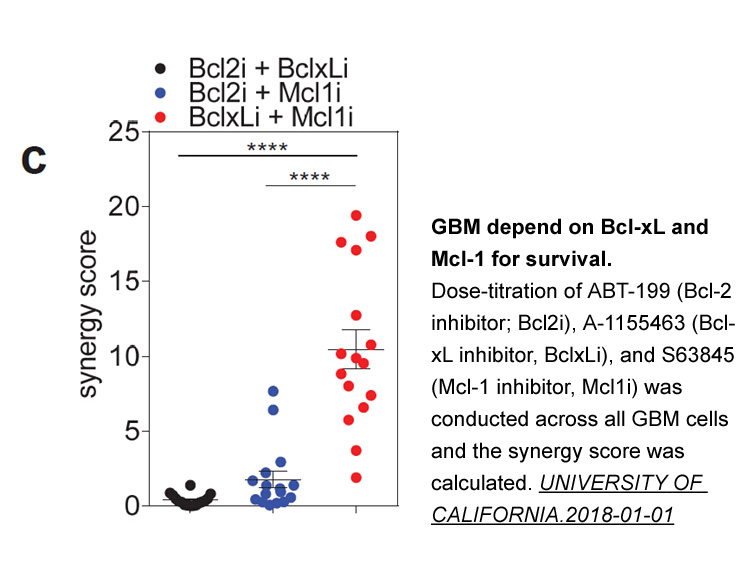 Related Biological Data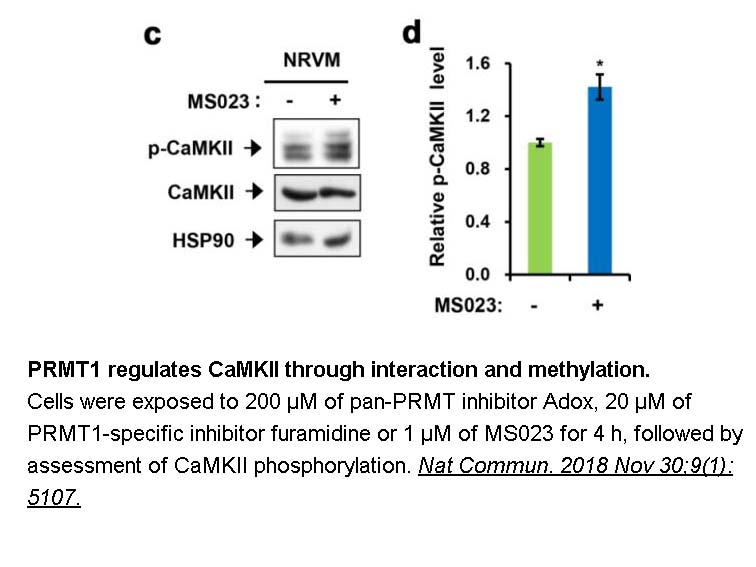 Related Biological Data