Background
Neuregulin (NRG) is a signaling protein for ErbB2/ErbB4 receptor heterodimers on the cardiac muscle cells and plays an important role in heart structure and function through inducing cardiomyocyte differentiation. Neuregulin/Heregulin is a family of structurally related polypeptide growth factors derived from alternatively spliced genes (NRG1, NRG2, NRG3 and NRG4). HRG1-β1 contains an Ig domain and an EGF-like domain that is necessary for direct binding to receptor tyrosine kinases ErbB3/ErbB4, which induces ErbB3 and ErbB4 heterodimerization with ErbB2 and leads to tyrosine phosphorylation. HRG1-β1 is involved in up-regulation of expression and function of the autocrine motility-promoting factor (AMF).
Recombinant human Heregulin-β1 (HRG1-β1) is a 7.5 kDa polypeptide consisting of only the EGF domain of heregulin-β1 (65 amino acid residues).
Biological Activity
Determined by the dose-dependent stimulation of the proliferation of human MCF-7 cells.
ED50
< 0.5 ng/ml.
Specific activity
> 2*106 units/mg.
Quality Control
Quality Control & DataSheet
View current batch:
Purity: ≥98%, by SDS-PAGE and HPLC.
Endotoxin Level:< 0.1 ng/μg
Related Biological Data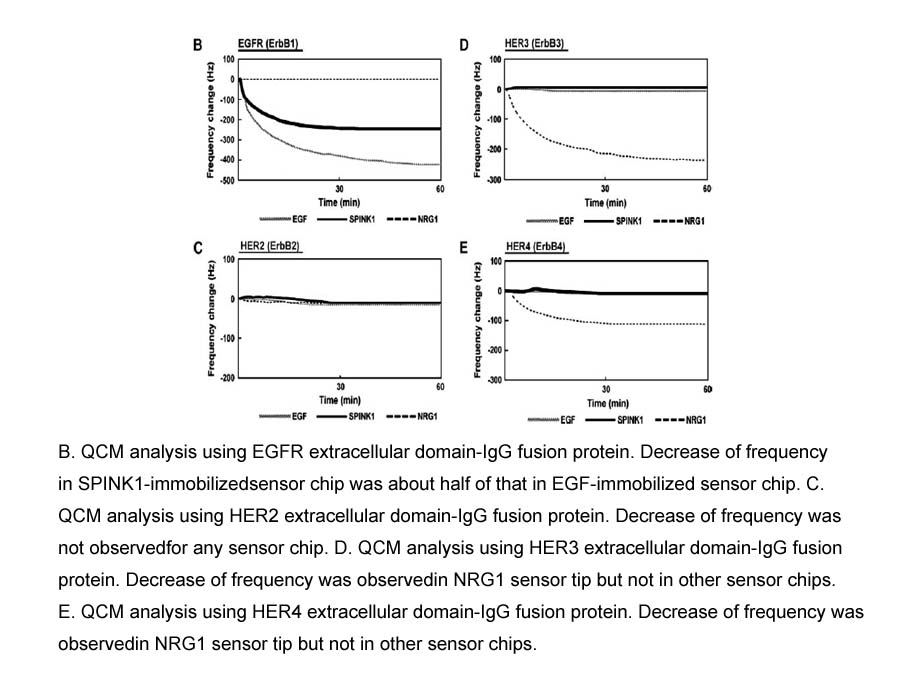 Description
Gene ID:
3084
Accession #:
Q15491
Alternate Names:
NGR beta 1, Heregulin, HRG 1beta, Neuregulin, Neuregulin1 (NRG1-β1), Neu differentiation factor, Pro-neuregulin-1, Acetylcholine receptor-inducing activity, Breast cancer cell differentiation factor p45, Glial growth factor, Heregulin, Neu differentiation factor, Sensory and motor neuron-derived factor.
Source:
Escherichia Coli.
M.Wt:
7.86 kDa
Appearance:
Lyophilized protein
Storage:
Store at -20°C
Formulation:
Sterile Filtered lyophilized (freeze-dried) powder.
Solubility:
Reconstitute in water to a concentration of 0.1-1.0 mg/ml. This solution can then be diluted into other aqueous buffers and stored at 4°C for 1 week or -20°C for future use.
Shipping Condition:
Gel pack.
Handling:
Centrifuge the vial prior to opening.
Usage:
For Research Use Only! Not to be used in humans.