Background
BMS309403 is specifically designed to target FABP4 with a Ki value less than 2 nM. It is a potent and selective FABP4 inhibitor.[1]
Fatty acid binding proteins (FABPs) are small-molecular weight hydrophobic proteins containing a large hydrophobic cavity, into which naturally occurring long-chain fatty acids and synthetic hydrophobic ligands can be accepted. FABPs act as transporters of endogenous fatty acids from the cell surface to various sites of fatty acid storage and metabolism. In addition to the roles of FABP4 in regulating lipid metabolism and insulin sensitivity, recent pharmacological and biological findings have indicated a regulatory function of FABP4 in inflammation. FABP4 is expressed mainly to macrophages and inflammatory response[1,2]
BMS309403 is an aromatic biphenyl azol compound that competes with fatty acids for the binding pocket of A-FABP with high specificity. BMs30940323 has been shown to lower Mcp-1 secretion from thp-1 macrophages.[3,4]
Chronic administration of BMS309403 (15 mg/kg/day; from 12 to 18 weeks of age) in ApoE-/-mice significantly improved therelaxations, maximal relaxation and EC50 to UK14304, acetylcholine and A23187. Mice orally BMS309403 significantly increased glucose uptake in myotubes in a time and dose dependent manner. Administered with BMS309403 are effectively protected against severe atherosclerosis and type 2 diabetes.[3,4]
References:
[1]Okada T, Hiromura M, Otsuka M etal. , Synthesis of BMS-309403-related compounds, including [¹⁴C]BMS-309403, a radioligand for adipocyte fatty acid binding protein. Chem Pharm Bull (Tokyo). 2012;60(1):164-8.
[2]Suhre K, Römisch-Margl W, de Angelis MH etal. , Identification of a potential biomarker for FABP4 inhibition: the power of lipidomics in preclinical drug testing. J Biomol Screen. 2011 Jun;16(5):467-75
[3] Lin W1, Huang X, Zhang Letal. , BMS309403 stimulates glucose uptake in myotubes through activation of AMP-activated protein kinase. PLoS One. 2012;7(8):e44570.
[4] Lee MY, Li H, Xiao Y, Zhou Z, Xu A, Vanhoutte PM.   Chronic administration of BMS309403 improves endothelial function in apolipoprotein E-deficient mice and in cultured human endothelial cells. Br J Pharmacol. 2011 Apr;162(7):1564-76.
Product Citation
Chemical Properties
| | |
| --- | --- |
| Physical Appearance | A solid |
| Storage | Store at -20°C |
| M.Wt | 474.55 |
| Cas No. | 300657-03-8 |
| Formula | C31H26N2O3 |
| Solubility | insoluble in H2O; ≥18.15 mg/mL in DMSO; ≥48.4 mg/mL in EtOH |
| Chemical Name | 2-((2'-(5-ethyl-3,4-diphenyl-1H-pyrazol-1-yl)-[1,1'-biphenyl]-3-yl)oxy)acetic acid |
| SDF | Download SDF |
| Canonical SMILES | OC(COC1=CC(C2=CC=CC=C2N3N=C(C4=CC=CC=C4)C(C5=CC=CC=C5)=C3CC)=CC=C1)=O |
| Shipping Condition | Evaluation sample solution: ship with blue ice. All other available sizes: ship with RT, or blue ice upon request. |
| General tips | For obtaining a higher solubility, please warm the tube at 37°C and shake it in the ultrasonic bath for a while. Stock solution can be stored below -20°C for several months. |
Protocol
Cell experiment [1]:

Cell lines

αP2+/+ and αP2-/- THP-1 monocytic leukaemia cell line

Preparation method

The solubility of this compound in DMSO is >18.15mg/mL. General tips for obtaining a higher concentration: Please warm the tube at 37 ℃ for 10 minutes and/or shake it in the ultrasonic bath for a while. Stock solution can be stored below -20℃ for several months.

Reacting condition

1-25 μM

Applications

Treatment with BMS309403 significantly decreased MCP-1 production from THP-1 macrophages in a dose- and time-dependent manner.

Animal experiment [1]:

Animal models

Male Apoe-/- mice in the C57BL/6J background

Dosage form

oral gavage, 15 mg/kg/d, 6 weeks

Application

BMS-309403 significantly reduced the extent of atherosclerotic lesion area in the proximal aorta in both the early and late intervention studies.

Other notes

Please test the solubility of all compounds indoor, and the actual solubility may slightly differ with the theoretical value. This is caused by an experimental system error and it is normal.

References:

[1]. Furuhashi M, Tuncman G, Grgün C Z, et al. Treatment of diabetes and atherosclerosis by inhibiting fatty-acid-binding protein aP2[J]. Nature, 2007, 447(7147): 959.
Quality Control
Quality Control & MSDS
View current batch:
Chemical structure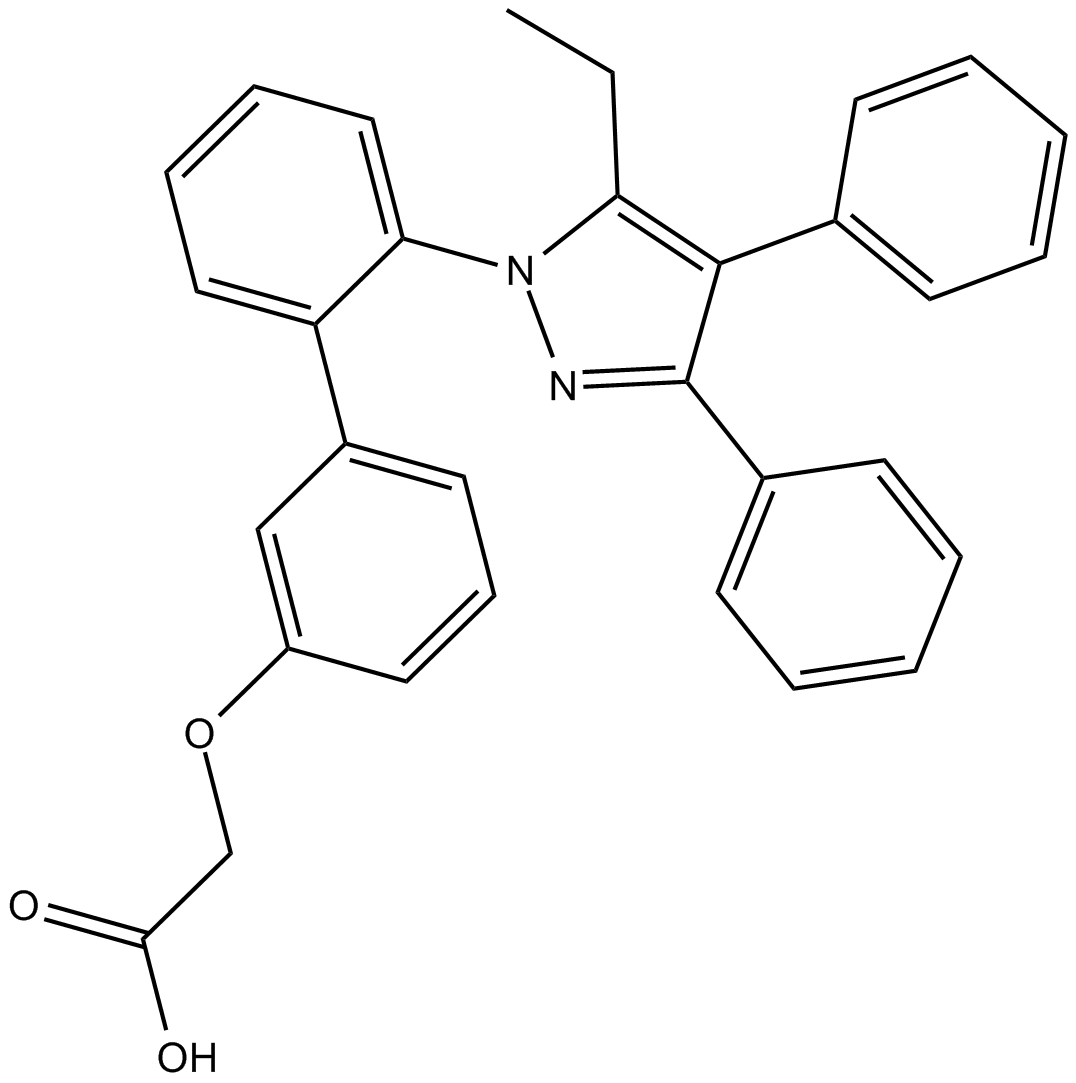 Related Biological Data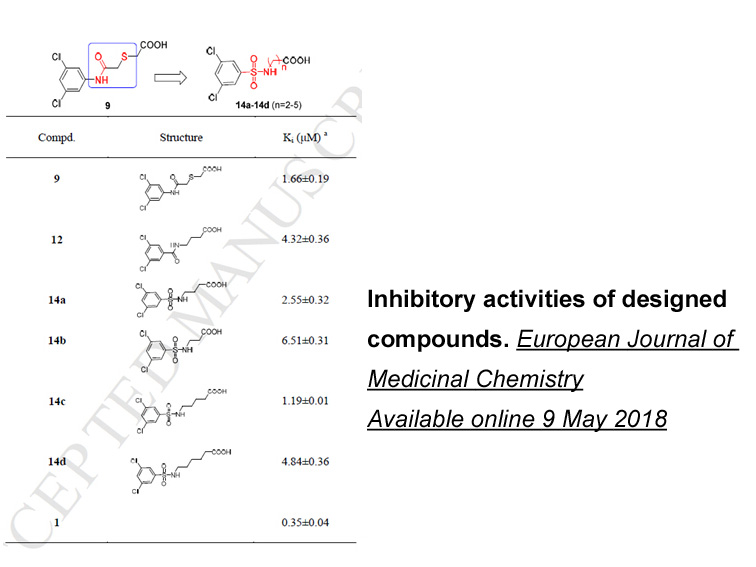 Related Biological Data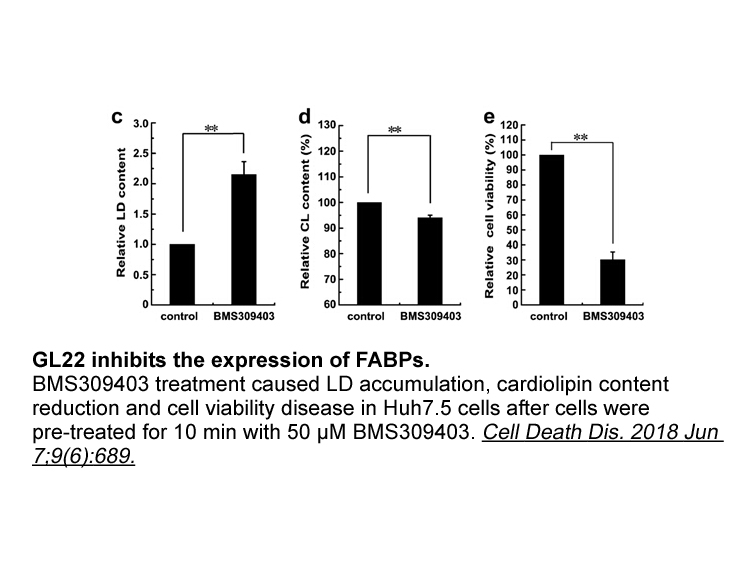 Related Biological Data
Related Biological Data