Background
RG108 is a DNA methyltransferase (DMNT) inhibitor that enhanced reprogramming of OK-transduced MEFs in the presence of BIX. It is a small molecule that effectively blocked DNA methyltransferases in vitro and did not cause covalent enzyme trapping in human cell lines. DNA methylation regulates gene expression in normal and malignant cells. DNA methyltransferase inhibitors are able to reactivate epigenetically silenced genes. RG108 caused demethylation and reactivation of tumor suppressor genes, but it did not affect the methylation of centromeric satellite sequences. These results establish RG108 as a DNA methyltransferase inhibitor with fundamentally novel characteristics that will be particularly useful for the experimental modulation of epigenetic gene regulation.
References
Yan Shi, Caroline Desponts, Jeong Tae Do, Heung Sik Hahm, Hans R. Schöler, Sheng Ding. Induction of Pluripotent Stem Cells from Mouse Embryonic Fibroblasts by Oct4 and Klf4 with Small-Molecule Compounds. Cell Stem Cell. 2008; 3(5): 568 – 574.
Bodo Brueckner, Regine Garcia Boy, Pawel Siedlecki. Epigenetic Reactivation of Tumor Suppressor Genes by a Novel Small-Molecule Inhibitor of Human DNA Methyltransferases. Cancer Research. 2005; 65(14): 6305 – 11.
Product Citation
Chemical Properties
| | |
| --- | --- |
| Physical Appearance | A solid |
| Storage | Store at -20°C |
| M.Wt | 334.33 |
| Cas No. | 48208-26-0 |
| Formula | C19H14N2O4 |
| Synonyms | N-Phthalyl-L-tryptophan,RG108 |
| Solubility | ≥16.7mg/mL in DMSO |
| Chemical Name | (2S)-2-(1,3-dioxoisoindol-2-yl)-3-(1H-indol-3-yl)propanoic acid |
| SDF | Download SDF |
| Canonical SMILES | C1=CC=C2C(=C1)C(=O)N(C2=O)C(CC3=CNC4=CC=CC=C43)C(=O)O |
| Shipping Condition | Evaluation sample solution: ship with blue ice. All other available sizes: ship with RT, or blue ice upon request. |
| General tips | For obtaining a higher solubility, please warm the tube at 37°C and shake it in the ultrasonic bath for a while. Stock solution can be stored below -20°C for several months. |
Protocol
Cell experiment: [1]

Cell lines

The human promyelocytic leukemia HL-60 cells.

Preparation method

The solubility of this compound in DMSO is >10 mM. General tips for obtaining a higher concentration: Please warm the tube at 37 °C for 10 minutes and/or shake it in the ultrasonic bath for a while.Stock solution can be stored below -20°C for several months.

Reaction Conditions

48 h; 50 μM

Applications

Cells were pretreated with 50 μM RG108 for 48 h and then after removal of the inhibitor cultivated with 1 μM RA for the next 4 days. Viable cell number was determined daily by counting in a hemocytometer after staining with 0.2% trypan blue. Cell cycle analysis of PI stained cells by flow cytometry demonstrated a slight decrease in the proportion of cells in S-phase (by 20% from control) after treatment with minor changes in G2/M.

Animal experiment:

Animal models

Dosage form

Applications

Other notes

References:

[1] Savickiene J, Treigyte G, Borutinskaite V V, et al. Antileukemic activity of combined epigenetic agents, DNMT inhibitors zebularine and RG108 with HDAC inhibitors, against promyelocytic leukemia HL-60 cells[J]. Cellular & molecular biology letters, 2012, 17(4): 501-525.
Biological Activity
Description
RG 108 is a small-molecule inhibitor of DNMT(DNA methyltransferases) with an IC50 values of 600 nM in M.SssI assay.
Targets
DNMT
IC50
600 nM
Quality Control
Quality Control & MSDS
View current batch:
Chemical structure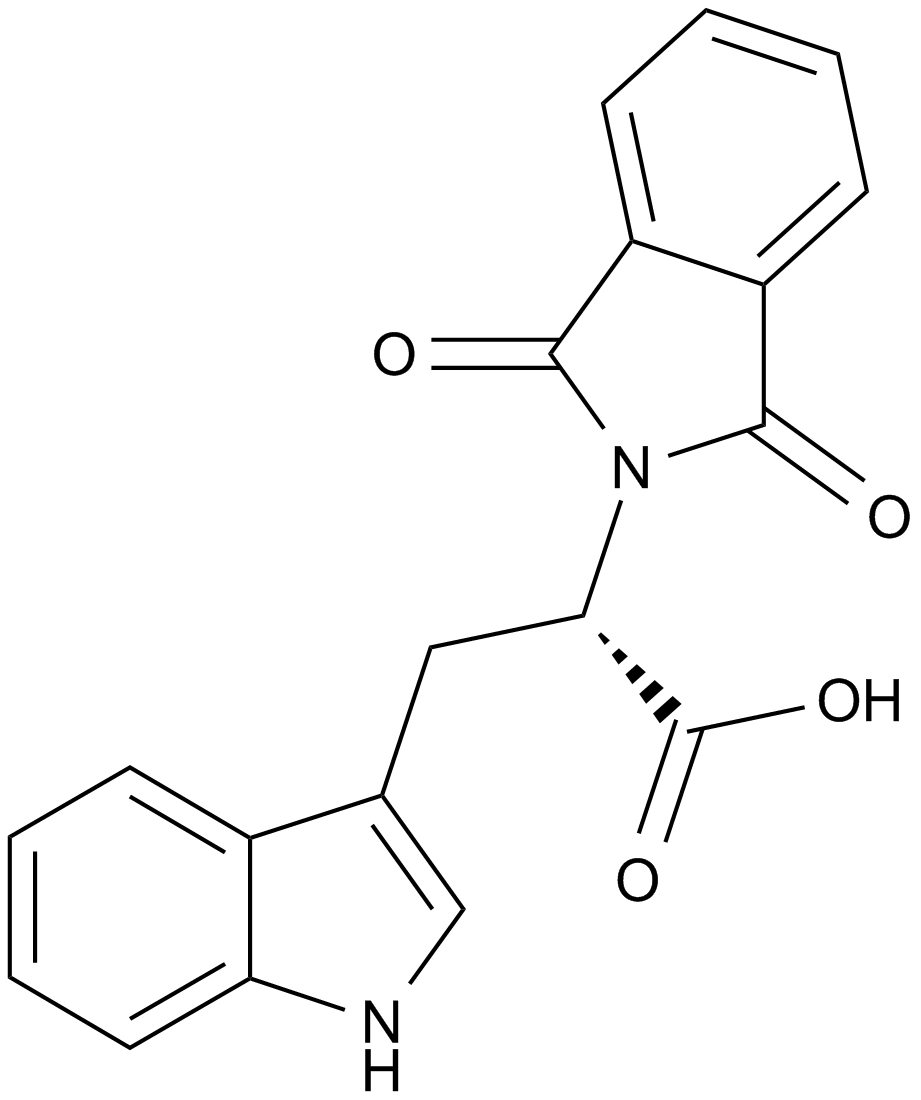 Related Biological Data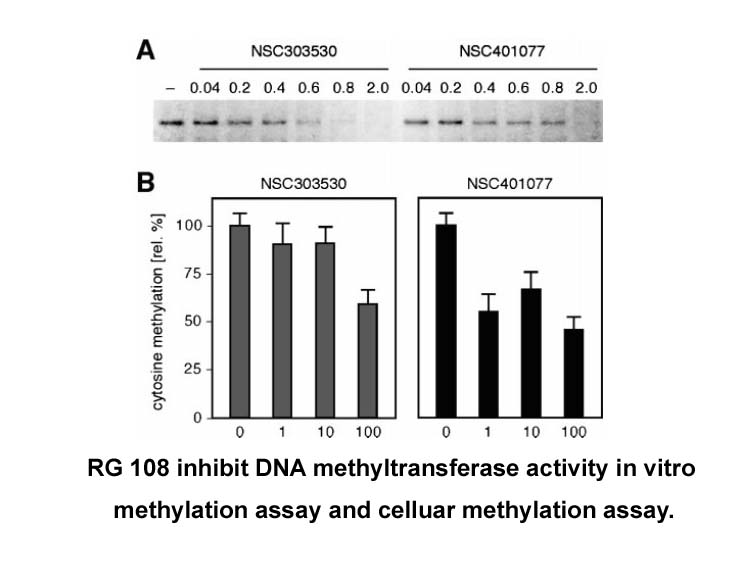 Related Biological Data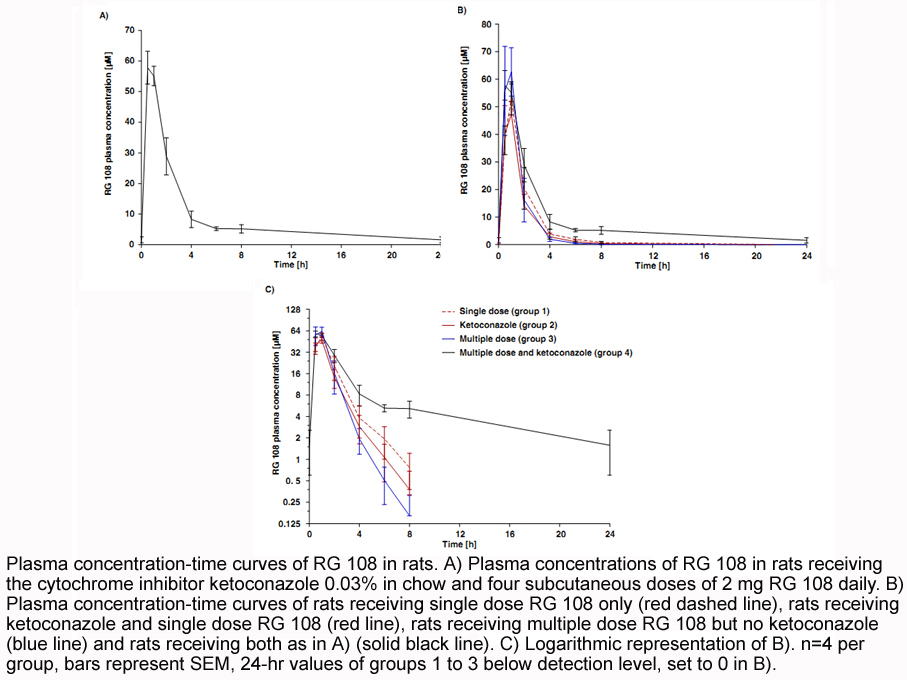 Related Biological Data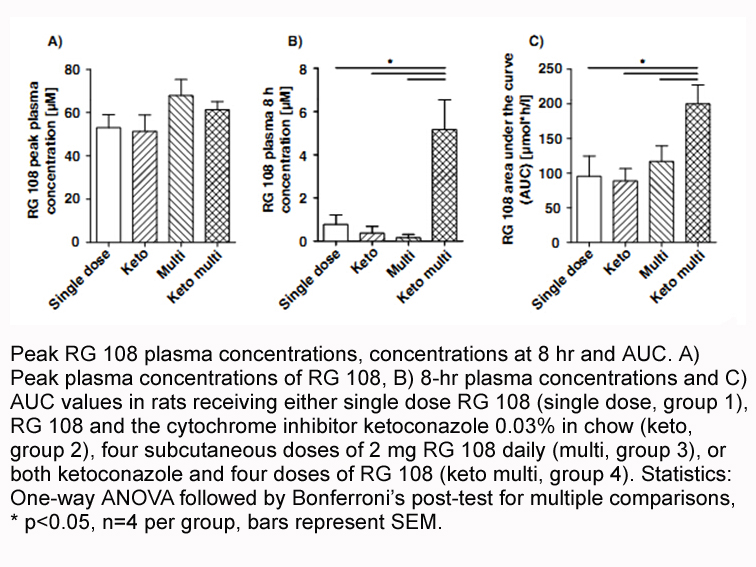 Related Biological Data
Related Biological Data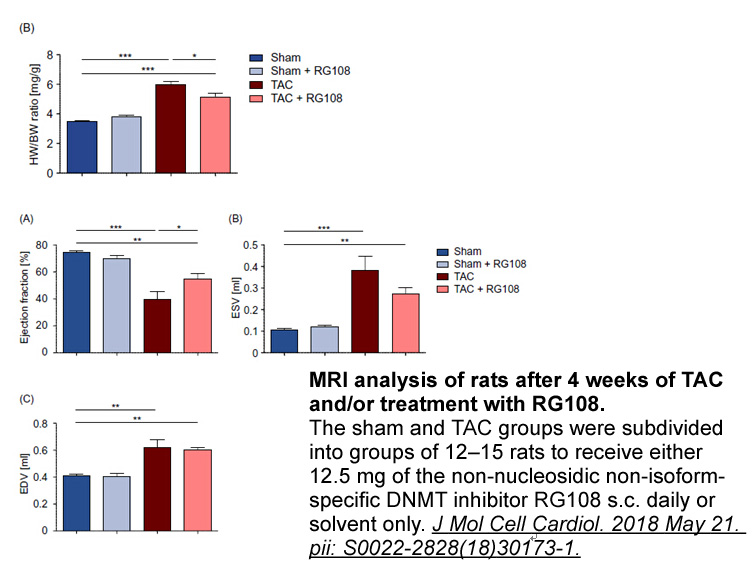 Related Biological Data