Background
Tariquidar is a potent inhibitor of P-glycoprotein (Pgp), a 170-kDa transmembrane protein acting as a drug efflux pump to actively transport structurally unrelated compounds out of cells, that noncompetitively inhibits the basal the activity of ATPase associated with Pgp. Tariquidar contains a tertiary amine, dimethoxyphenyl group and amide group in its chemical structure, which contribute to its inhibition against Pgp. Results of in vitro assays of three different models have shown that Tariquidar inhibits Pgp with 50% inhibition concentration IC50 values ranging from 15 to 223 nM. However, the inhibition by tariquidar is Pgp-specific and attenuated in tumor cell lines, where multidrug resistance is mediated by multidrug resistance-associated protein.
Reference
Fox E, Bates SE. Tariquidar (XR9576): a P-glycoprotein drug efflux pump inhibitor. Expert Rev Anticancer Ther. 2007 Apr;7(4):447-59.
Bankstahl JP, Bankstahl M, Römermann K, Wanek T, Stanek J, Windhorst AD, Fedrowitz M, Erker T, Müller M, Löscher W, Langer O, Kuntner C. Tariquidar and elacridar are dose-dependently transported by P-glycoprotein and Bcrp at the blood-brain barrier: a small-animal positron emission tomography and in vitro study. Drug Metab Dispos. 2013 Apr;41(4):754-62. doi: 10.1124/dmd.112.049148. Epub 2013 Jan 10.
Product Citation
Chemical Properties
| | |
| --- | --- |
| Physical Appearance | A solid |
| Storage | Store at -20°C |
| M.Wt | 646.73 |
| Cas No. | 206873-63-4 |
| Formula | C38H38N4O6 |
| Synonyms | XR9576, XR 9576, XR-9576,Tariquidar |
| Solubility | insoluble in H2O; insoluble in EtOH; ≥16.17 mg/mL in DMSO |
| Chemical Name | N-[2-[[4-[2-(6,7-dimethoxy-3,4-dihydro-1H-isoquinolin-2-yl)ethyl]phenyl]carbamoyl]-4,5-dimethoxyphenyl]quinoline-3-carboxamide |
| SDF | Download SDF |
| Canonical SMILES | COC1=C(C=C2CN(CCC2=C1)CCC3=CC=C(C=C3)NC(=O)C4=CC(=C(C=C4NC(=O)C5=CC6=CC=CC=C6N=C5)OC)OC)OC |
| Shipping Condition | Evaluation sample solution: ship with blue ice. All other available sizes: ship with RT, or blue ice upon request. |
| General tips | For obtaining a higher solubility, please warm the tube at 37°C and shake it in the ultrasonic bath for a while. Stock solution can be stored below -20°C for several months. |
Protocol
Cell experiment: [1]

Cell lines

KB-3-1, KB-8-5-11 (ABCB1-expressing variant), MCF-7, MCF-7/VP16 (ABCC1-expressing variant), H460, H460/MX20 (ABCG2-expressing variant)

Preparation method

The solubility of this compound in DMSO is >10 mM. General tips for obtaining a higher concentration: Please warm the tube at 37 °C for 10 minutes and/or shake it in the ultrasonic bath for a while.Stock solution can be stored below -20°C for several months.

Reaction Conditions

≥ 100 nM

Applications

At concentrations ≥ 100 nM, tariquidar inhibited both P-gp and BCRP but did not inhibit MRP1. Accumulation of the fluorescent substrate calcein-AM in ABCB1-expressing cells treated with 100 nM and 1 μM tariquidar increased 14-fold and 19-fold, respectively. Most P-gp was inhibited at 100 nM. At the same concentrations, tariquidar also increased the accumulation of the fluorescent substrate mitoxantrone in ABCG2-expressing cells by 4-fold (P

Animal experiment: [2]

Animal models

NMRI nu/nu mice

Dosage form

Oral administration, 0.1 ml/10 g of body weight

Applications

The ABCB1 modulator tariquidar affects the distribution of paclitaxel in nude mice. In the brains, Co-application of tariquidar with paclitaxel led to a comparable increase in the brain concentration of the cytostatic by a factor of 2.5-to 6.7. In liver, no statistically significant differences were determined between the different ABCB1 modulator group and the control group. In the kidneys, the paclitaxel content in kidney decreased to achieve concentrations similar to those in the untreated control group.

Other notes

Please test the solubility of all compounds indoor, and the actual solubility may slightly differ with the theoretical value. This is caused by an experimental system error and it is normal.

References:

[1] Kannan P, Telu S, Shukla S, et al. The "specific" P-glycoprotein inhibitor tariquidar is also a substrate and an inhibitor for breast cancer resistance protein (BCRP/ABCG2). ACS chemical neuroscience, 2010, 2(2): 82-89.

[2] Hubensack M, Müller C, Höcherl P, et al. Effect of the ABCB1 modulators elacridar and tariquidar on the distribution of paclitaxel in nude mice. Journal of cancer research and clinical oncology, 2008, 134(5): 597-607.
Biological Activity
Description
Tariquidar (XR9576) is a potent and selective noncompetitive inhibitor of P-glycoprotein with Kd of 5.1 nM.
Targets
P-glycoprotein
IC50
5.1 nM (Kd)
Quality Control
Quality Control & MSDS
View current batch:
Chemical structure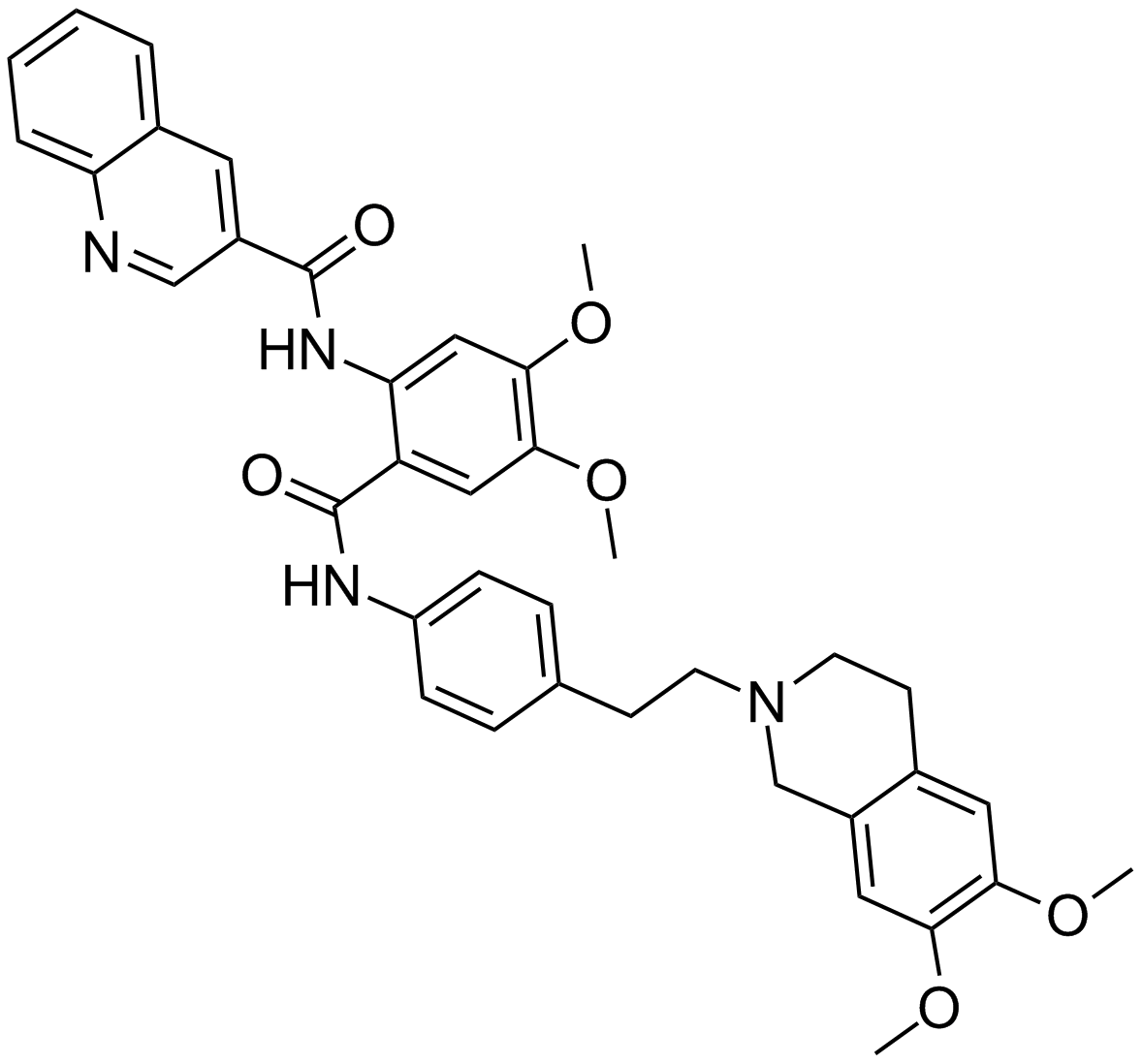 Related Biological Data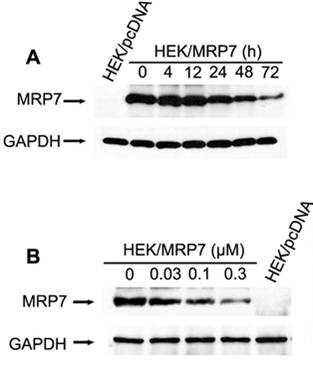 Treatment of Tariquidar downregualted MRP7
Related Biological Data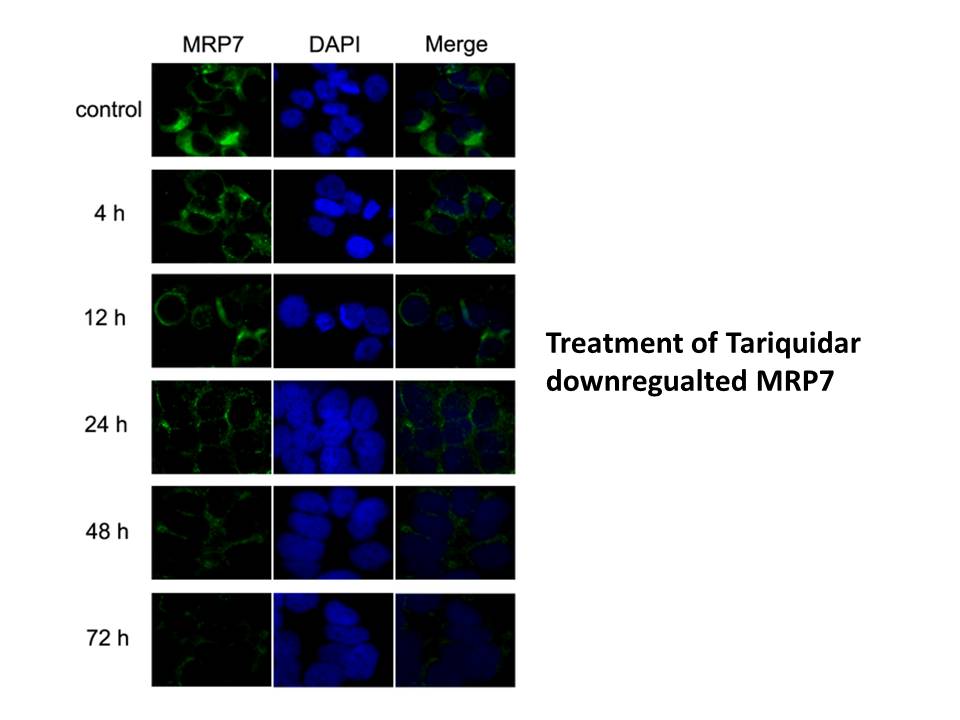 Related Biological Data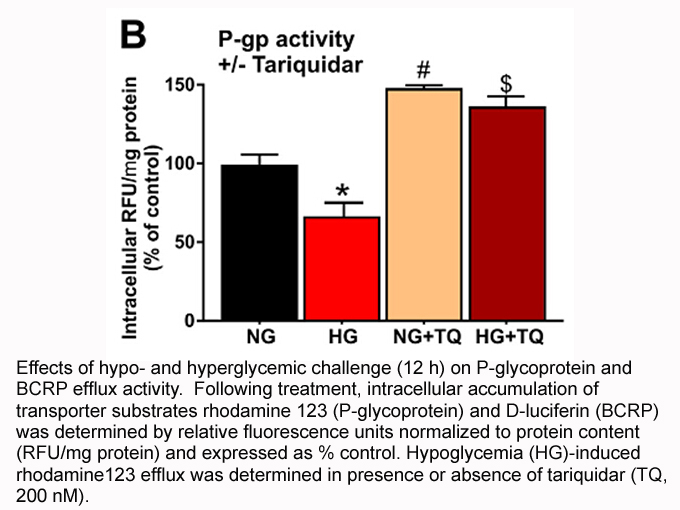 Related Biological Data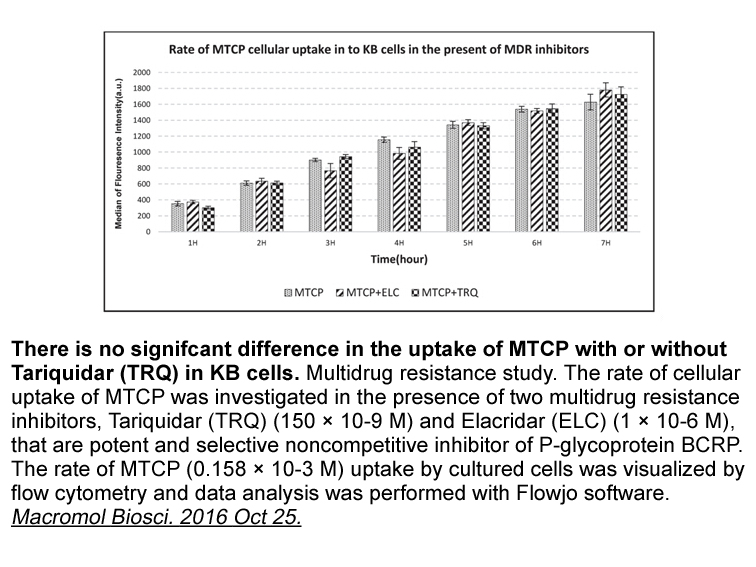 Related Biological Data