Background
Anisomycin is a specific agonist of JNK with a concentration of 25 ng/ml [1].
JNK is short for c-Jun N-terminal kinase which reported as a proapoptotic kinase and plays an important role in many cellular events, such as cell cycle, proliferation, apoptosis and cell stress. It is also reported that JNK plays a pivotal role in the cell apoptosis induced by UV and activated JNK pathway could enhance TNF-α mediated apoptosis thus often regarded as a potent target in clinic [2] [3].
Anisomycin is a potent JNK agonist. When tested with hormone refractory cell line DU 145(highly resist to Fas mediated apoptosis), 250 ng/ml anisomysin treatment induced DU145 cells apoptosis together with Fas (200 ng/ml) via activating JNK [4]. In HL-60 cells, treatment of anisomysin activated JNK pathway activity which further induced cell apoptosis [5]. When tested with primary murine embryonic fibroblasts, anisomycin treatment stimulated cell apoptosis via activating JNK expression [6].
References:
[1]. Jiang, J., et al., Spermassociated antigen 9 promotes astrocytoma cell invasion through the upregulation of podocalyxin. Mol Med Rep, 2014. 10(1): p. 417-22.
[2]. Lin, A., Activation of the JNK signaling pathway: breaking the brake on apoptosis. Bioessays, 2003. 25(1): p. 17-24.
[3]. Liu, J. and A. Lin, Role of JNK activation in apoptosis: a double-edged sword. Cell Res, 2005. 15(1): p. 36-42.
[4]. Curtin, J.F. and T.G. Cotter, Anisomycin activates JNK and sensitises DU 145 prostate carcinoma cells to Fas mediated apoptosis. Br J Cancer, 2002. 87(10): p. 1188-94.
[5]. Stadheim, T.A. and G.L. Kucera, c-Jun N-terminal kinase/stress-activated protein kinase (JNK/SAPK) is required for mitoxantrone- and anisomycin-induced apoptosis in HL-60 cells. Leuk Res, 2002. 26(1): p. 55-65.
[6]. Tournier, C., et al., Requirement of JNK for stress-induced activation of the cytochrome c-mediated death pathway. Science, 2000. 288(5467): p. 870-4.
Product Citation
Chemical Properties
| | |
| --- | --- |
| Physical Appearance | A solid |
| Storage | Store at -20°C |
| M.Wt | 265.31 |
| Cas No. | 22862-76-6 |
| Formula | C14H19NO4 |
| Solubility | ≥26.5 mg/mL in DMSO; insoluble in H2O; ≥30.55 mg/mL in EtOH |
| Chemical Name | (2R,3S,4S)-4-hydroxy-2-(4-methoxybenzyl)pyrrolidin-3-yl acetate |
| SDF | Download SDF |
| Canonical SMILES | O[[email protected]@H]1[[email protected]]([[email protected]@H](CC(C=C2)=CC=C2OC)NC1)OC(C)=O |
| Shipping Condition | Ship with blue ice, or upon other requests. |
| General tips | For obtaining a higher solubility, please warm the tube at 37°C and shake it in the ultrasonic bath for a while. We do not recommend long-term storage for the solution, please use it up soon. |
Protocol
Cell experiment:[1]

Cell lines

Hormone refractory cell line DU 145

Reaction Conditions

250 ng/ml anisomycin for 8 h incubation

Applications

In DU 145 cells, anisomycin activated JNK, and acted in synergy with anti-Fas IgM to induce apoptosis. Furthermore, anisomycin was found to activate JNK activation over a prolonged period, whilst anti-Fas IgM was unable to induce transient (1 h) or prolonged (8 h) JNK activation in DU 145 cells.

Animal experiment:[2]

Animal models

Ehrlich ascites carcinoma (EAC)-bearing mice

Dosage form

5 mg/kg

Injected peritumorally every other day for 7 times

Applications

Peritumoral administration of anisomycin (5 mg/kg) significantly suppressed EAC growth, resulting in the survival of approximately 60% of the mice 90 days after EAC inoculation. Enhancement of infiltrating lymphocytes was noted in the tumor tissue, which was dramatically superior to adriamycin.

Note

The technical data provided above is for reference only.

References:

1. Curtin JF, Cotter TG. Anisomycin activates JNK and sensitises DU 145 prostate carcinoma cells to Fas mediated apoptosis. British Journal of Cancer, 2002, 87(10): 1188-1194.

2. You P, Xing F, Huo J, et al. In vitro and in vivo evaluation of anisomycin against Ehrlich ascites carcinoma. Oncology Reports, 2013, 29(6): 2227-2236.
Quality Control
Quality Control & MSDS
View current batch:
Chemical structure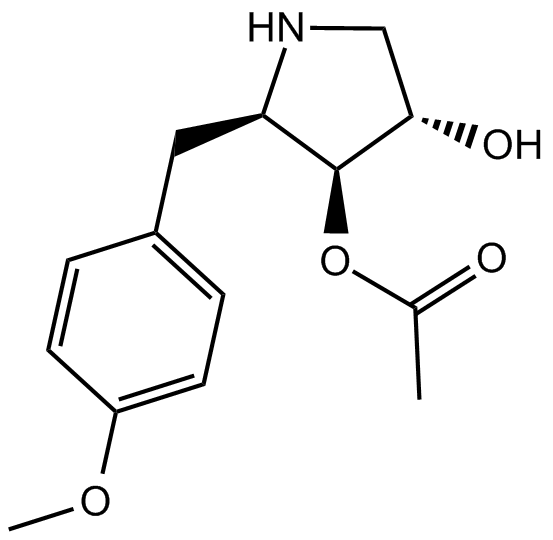 Related Biological Data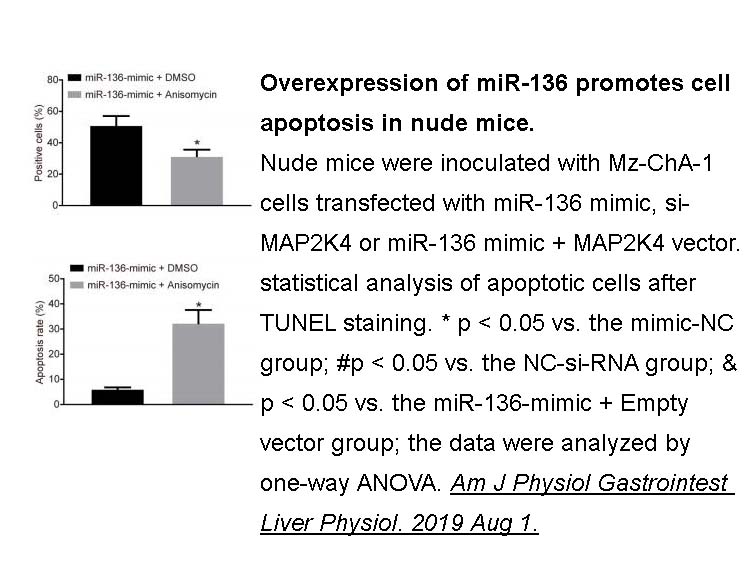 Related Biological Data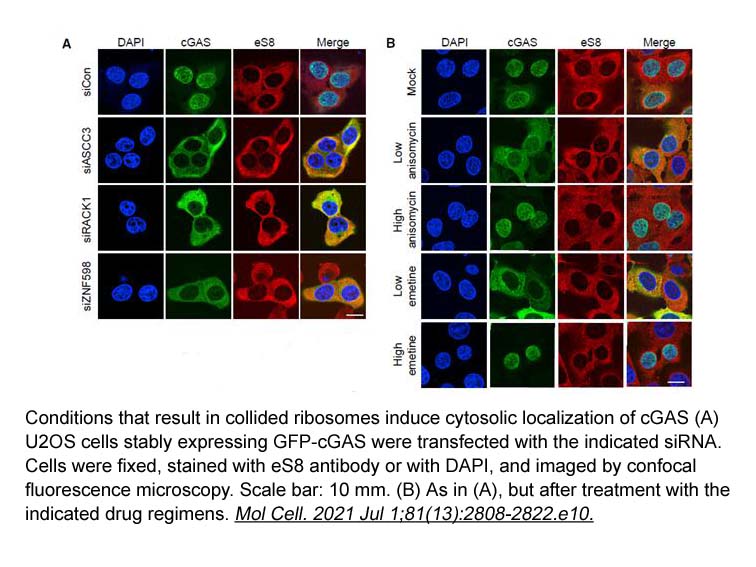 Related Biological Data