Background
AM630 is a selective and competitive antagonist of cannabinoid receptors with Ki values of 5 μM and 31.2 nM for CB1 receptor and CB2 receptor, respectively [1].
In CB1-transfected CHO cells, AM630 significantly inhibited the production of cAMP stumilated by forskolin. In CB2-transfected cells, AM630 promoted forskolin to stimulate cyclic AMP production with EC50 value of 230.4 nM. AM630 also exerted to have inhibitory effect on the binding of GTPγS to membranes from CB2-transfected cells. Besides that, AM630 was found to activate the TRPA1 channels and subsequently desensitizing TRPA1 and TRPV1 channels in TG sensory neurons. Moreover, AM630 significantly weakened the thermal hyperalgesia induced by CAP (capsaicin) in WT mice [1, 2].
References:
1. Ross R A, Brockie H C, Stevenson L A, et al. Agonist-inverse agonist characterization at CB1 and CB2 cannabinoid receptors of L759633, L759656 and AM630. British journal of pharmacology, 1999, 126(3): 665-672.
2. Patil M, Patwardhan A, Salas M M, et al. Cannabinoid receptor antagonists AM251 and AM630 activate TRPA1 in sensory neurons. Neuropharmacology, 2011, 61(4): 778-788.
Product Citation
Chemical Properties
| | |
| --- | --- |
| Physical Appearance | A solid |
| Storage | Store at -20°C |
| M.Wt | 504.36 |
| Cas No. | 164178-33-0 |
| Formula | C23H25IN2O3 |
| Synonyms | AM 630;AM-630 |
| Solubility | ≥25.2 mg/mL in DMSO; insoluble in H2O; ≥2.53 mg/mL in EtOH with gentle warming and ultrasonic |
| Chemical Name | [6-iodo-2-methyl-1-(2-morpholin-4-ylethyl)indol-3-yl]-(4-methoxyphenyl)methanone |
| SDF | Download SDF |
| Canonical SMILES | CC1=C(C2=C(N1CCN3CCOCC3)C=C(C=C2)I)C(=O)C4=CC=C(C=C4)OC |
| Shipping Condition | Evaluation sample solution: ship with blue ice. All other available sizes: ship with RT, or blue ice upon request. |
| General tips | For obtaining a higher solubility, please warm the tube at 37°C and shake it in the ultrasonic bath for a while. Stock solution can be stored below -20°C for several months. |
Protocol
Cell experiment:[1]

Cell lines

Trigeminal ganglia (TG) sensory neurons

Reaction Conditions

10 μM AM630 for 3 min incubation

Applications

The application of cannabinoid receptor antagonist AM630 (10 μM) activated a robust Ca2+ accumulation in a subset (35 ~ 40%) of TG neurons. The AM630-evoked Ca2+ influxes into TG sensory neurons were concentration-dependent, with an EC50 value being 15.6 μM.

Animal experiment:[2]

Animal models

Swiss ICR mice

Dosage form

1, 2 or 3 mg/kg

Administered intraperitoneally twice a day for 7 days

Applications

Chronic AM630 treatment alleviated anxiety-like behaviors in the light-dark box and elevated plus maze tests. Meanwhile, chronic AM630 treatment increased gene and reduced protein expression of CB2 receptors, GABAAα2 and GABAAγ2 in cortex and amygdala.

Note

The technical data provided above is for reference only.

References:

1. Patil M, Patwardhan A, Salas MM, et al. Cannabinoid receptor antagonists AM251 and AM630 activate TRPA1 in sensory neurons. Neuropharmacology, 2011, 61(4): 778-788.

2. García-Gutiérrez MS, García-Bueno B, Zoppi S, et al. Chronic blockade of cannabinoid CB2 receptors induces anxiolytic-like actions associated with alterations in GABA(A) receptors. British Journal of Pharmacology, 2012, 165(4): 951-964.
Quality Control
Quality Control & MSDS
View current batch:
Chemical structure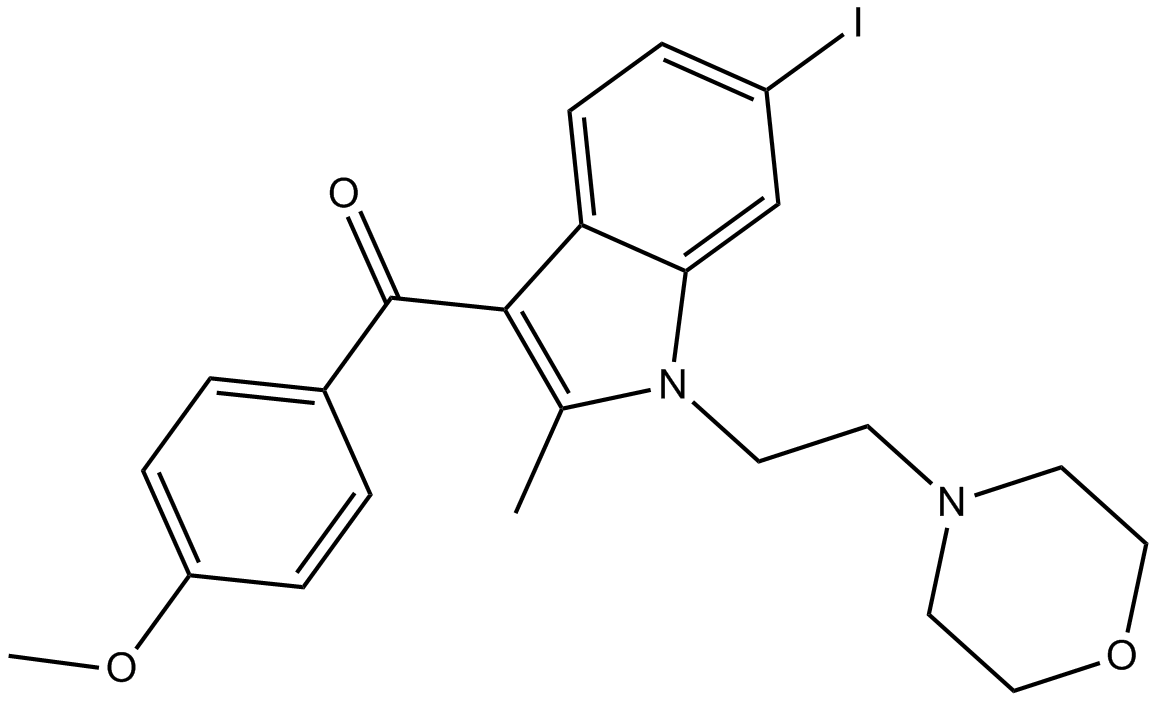 Related Biological Data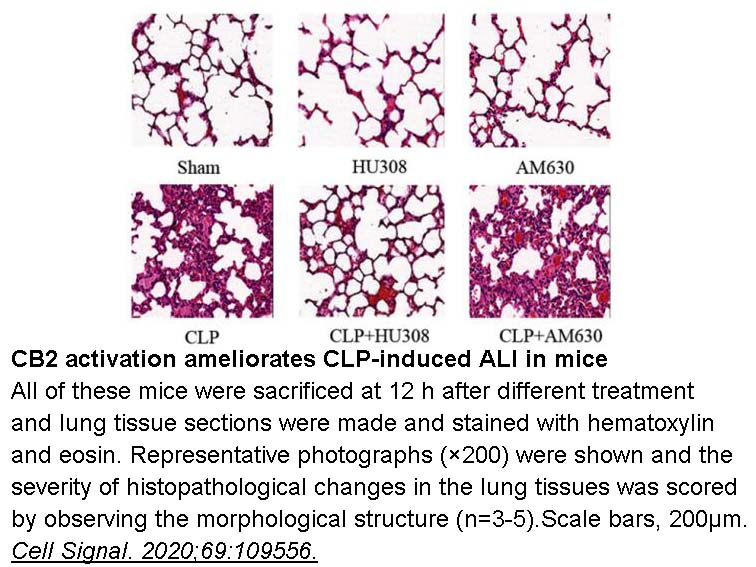 Related Biological Data