DiscoveryProbe™ Natural Product Library
A unique collection of 550 natural products for high throughput screening (HTS) and high content screening (HCS).
Featured Products of the Library
Catalog No.
Product Name
Summary
Targets
CAS Number
Smiles
N1305
8-Methoxypsoralen
CYP inhibitor
N/A
298-81-7
COC1=C2C(=CC3=C1OC=C3)C=CC(=O)O2
N1350
Ecdysterone
Ecdysteroid hormone,naturally occurring
N/A
5289-74-7
CC12CCC3C(=CC(=O)C4C3(CC(C(C4)O)O)C)C1(CCC2C(C)(C(CCC(C)(C)O)O)O)O
N1592
(+)-Bicuculline
GABAA receptor antagonist,competitve and classical
N/A
485-49-4
CN1CCC2=CC3=C(C=C2C1C4C5=C(C6=C(C=C5)OCO6)C(=O)O4)OCO3
N1674
Piperine
MAPK inhibitor
N/A
94-62-2
C1CCN(CC1)C(=O)C=CC=CC2=CC3=C(C=C2)OCO3
N1719
Kaempferol
Apoptosis inducer;antioxidant;flavonoid
Apoptosis Inducers
520-18-3
C1=CC(=CC=C1C2=C(C(=O)C3=C(C=C(C=C3O2)O)O)O)O
N1831
Luteolin
Antioxidant and free radical scavenger
IκB/IKK
491-70-3
C1=CC(=C(C=C1C2=CC(=O)C3=C(C=C(C=C3O2)O)O)O)O
N1841
Quercetin
Antitumor agent
PI3K
117-39-5
C1=CC(=C(C=C1C2=C(C(=O)C3=C(C=C(C=C3O2)O)O)O)O)O
N1855
Andrographolide
NF-κB signaling Inhibitor
IκB/IKK
5508-58-7
CC12CCC(C(C1CCC(=C)C2CC=C3C(COC3=O)O)(C)CO)O
Download the Natural-Product-Library - XLSX Download the Natural-Product-Library - SDF
Quality Control
Related Biological Data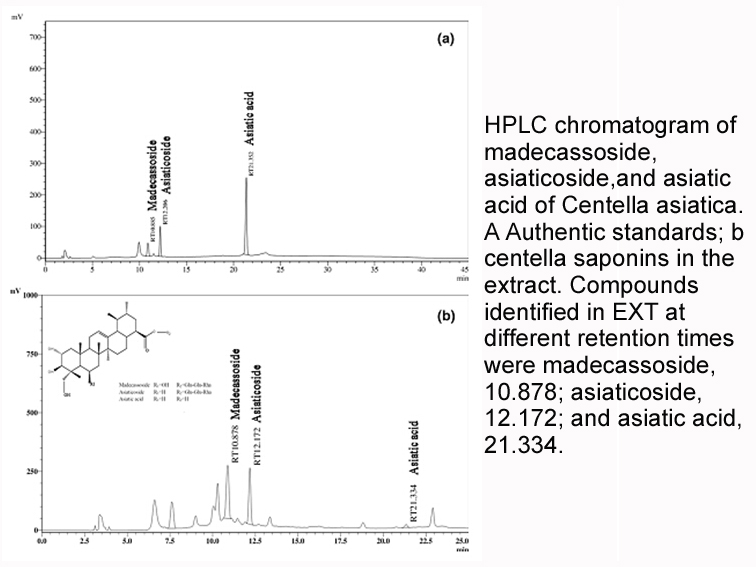 Storage and Shipping Information
Form
Pre-dissolved DMSO solutions
Stability
Solution: -20°C for 12 months, -80°C for 24 months
Packaging
96-well rack with Matrix 2D Barcoded ScrewTop Storage tubes (250 μL or 100 μL/well, 10 mM DMSO).
96-well DeepWell format with peelable foil seal and EVA cap (100 μL/well, 10 mM DMSO).
Shipping Condition
Evaluation sample solution: ship with blue ice
All other available size: ship with RT, or blue ice upon request
Compound Library Composition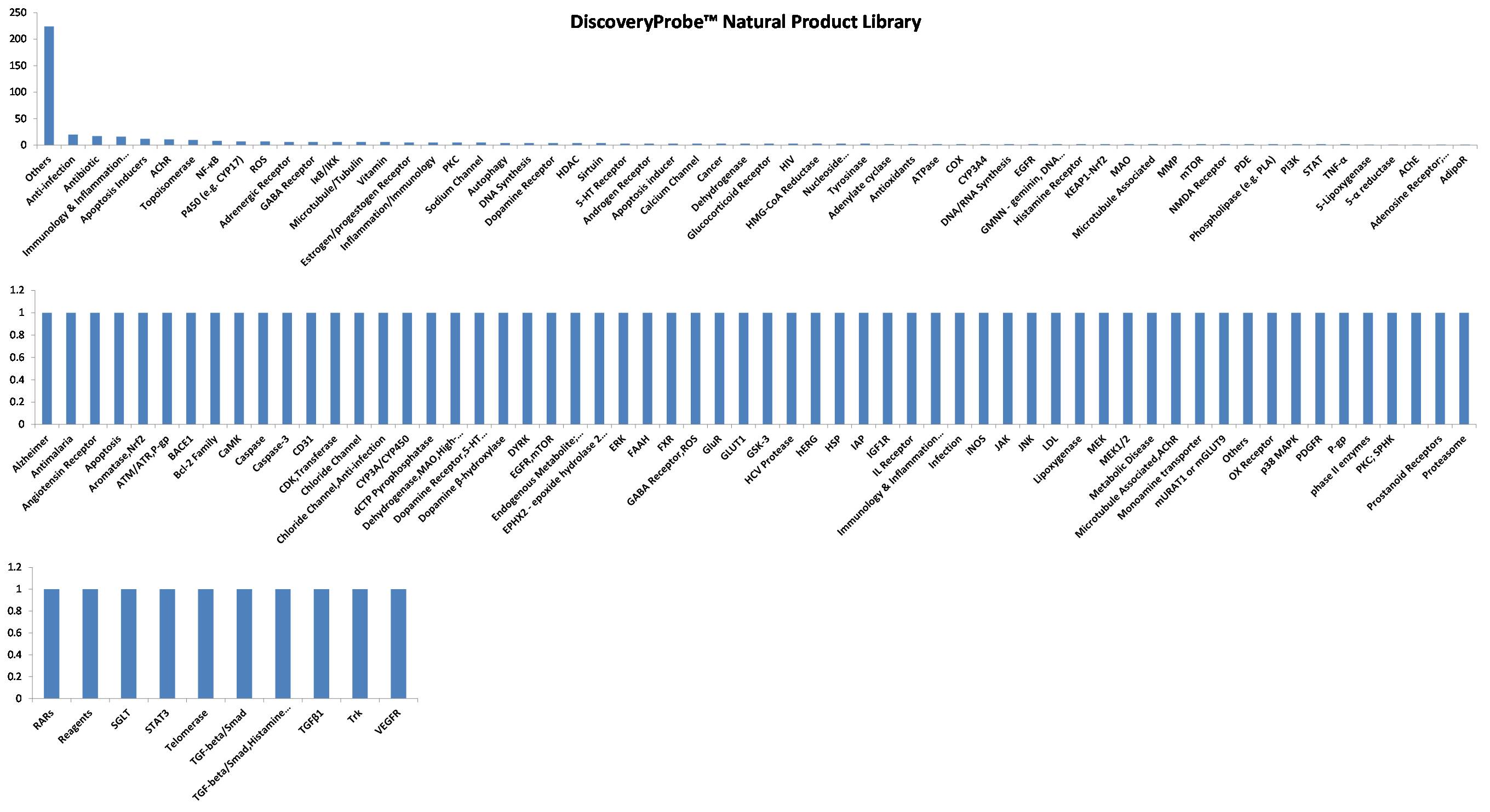 Advantages
-- Available in stock with overnight delivery and free shipping over $500.
-- Cost-effective and competitive price to save your budget.
-- Potent, selective and cell-permeable in inhibiting or activating target molecules.
-- Diverse in chemical structure and route of administration (oral/i.m/i.v injection etc.)
-- Detailed files describing potency, selectivity and applications etc.
-- Supported by published data from top peer-reviewed journals.
-- Guaranteed high quality with NMR and HPLC validation.