Background
IC50: 18 nM for VPS34
PIK-III is a VPS34 inhibitor and is able to inhibit autophagy.
VPS34 kinase has been found to be responsible for synthesis and deposition of phosphatidylinositol-3-phosphate at autophagosome formation sites, resulting in the recruitment of PtdIns(3)P-binding proteins.
In vitro: In previous study, PIK-III was identified as a selective inhibitor of VPS34 binding in a hydrophobic pocket. In addition, PIK-III could acutely inhibit the autophagy and lipidation of LC3, which led to the stabilization of autophagy substrates. Moreover, substrates such as NCOA4 were identified by conducting ubiquitin-affinity proteomic assay on PIK-III-treated cells, which accumulated in cells with ATG7 deficience and co-localized with autolysosomes. NCOA4 could bind ferritin heavy chain-1 directly to target the iron-binding ferritin complex following starvation or iron depletion [1].
In vivo: Animal study showed that PIK-III-treated Ncoa4-/- mice had a profound accumulation of iron in splenic macrophages that were important for iron reutilization from engulfed red blood cells. In summary, such in vivo results provided a novel mechanism for selective autophagy of ferritin and revealed a previously untouched role for autophagy and NCOA4 in the control of in-vivo iron homeostasis [1].
Clinical trial: Up to now, PIK-III is still in the preclinical development stage.
Reference:
[1] Dowdle WE et al.  Selective VPS34 inhibitor blocks autophagy and uncovers a role for NCOA4 in ferritin degradation and iron homeostasis in vivo. Nat Cell Biol. 2014 Nov;16(11):1069-79.
Product Citation
Chemical Properties
| | |
| --- | --- |
| Physical Appearance | A solid |
| Storage | Store at -20°C |
| M.Wt | 319.36 |
| Cas No. | 1383716-40-2 |
| Formula | C17H17N7 |
| Solubility | ≥31.9 mg/mL in DMSO; insoluble in H2O; insoluble in EtOH |
| Chemical Name | 4'-(cyclopropylmethyl)-N2-(pyridin-4-yl)-[4,5'-bipyrimidine]-2,2'-diamine |
| SDF | Download SDF |
| Canonical SMILES | NC1=NC=C(C2=NC(NC3=CC=NC=C3)=NC=C2)C(CC4CC4)=N1 |
| Shipping Condition | Evaluation sample solution: ship with blue ice. All other available sizes: ship with RT, or blue ice upon request. |
| General tips | For obtaining a higher solubility, please warm the tube at 37°C and shake it in the ultrasonic bath for a while. Stock solution can be stored below -20°C for several months. |
Quality Control
Quality Control & MSDS
View current batch:
Chemical structure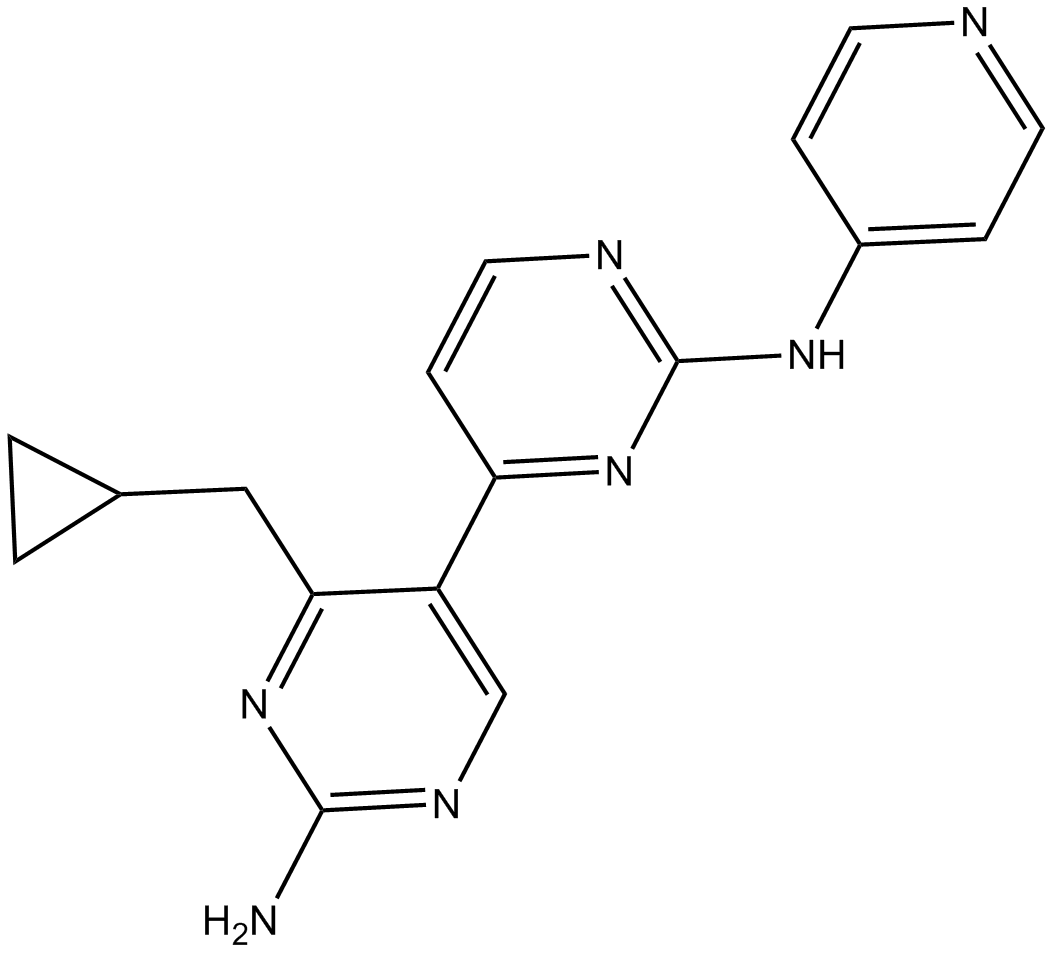 Related Biological Data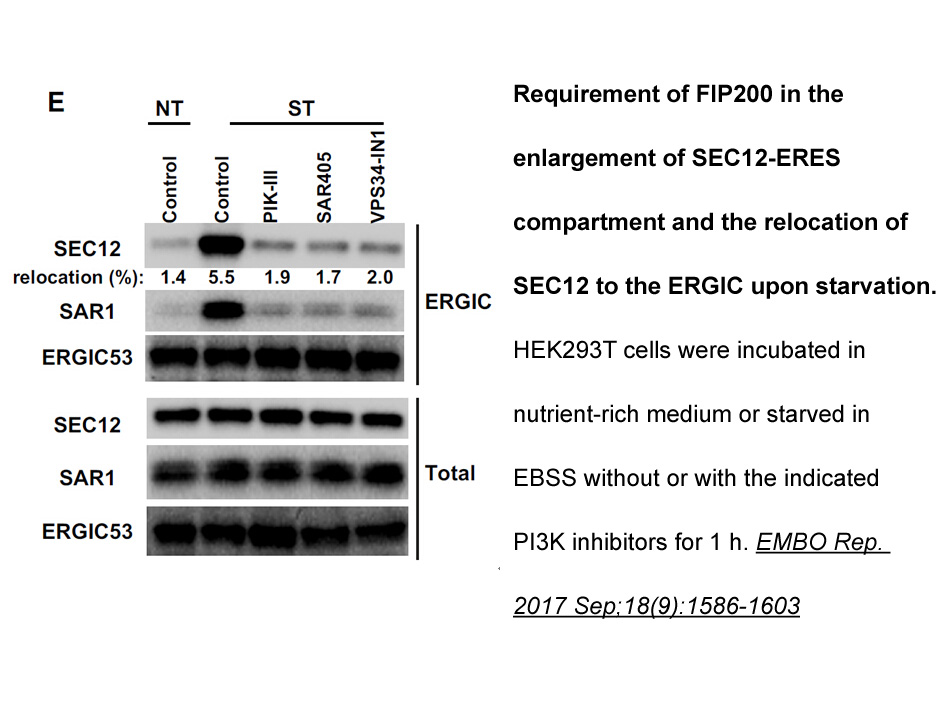 Related Biological Data