Background
Caspases are groups of enzymes that involved apoptosis, necrosis and inflammation. These groups can be speperated in to three major classes based on their substrate specificities : Group I (caspase-1,-4,-5), Group II (caspase-2,-3,-7), and Group III (caspase-6,-8,-9,-10). Group I caspases are implicated in the inflammatory cytokines production. Group II are effectors and Group III are upstream activators that mediates apoptosis. The Active Human Caspases Group III are recombinant caspases that expressed in E.coli and routinely tested for their ability to enzymatically cleave the substrate VEID-pNA (for caspase-6), IETD-pNA (for caspase-8 & -10) and LEHD-pNA (for caspase-9), respectively.
Quality Control
Quality Control & DataSheet
View current batch:
Related Biological Data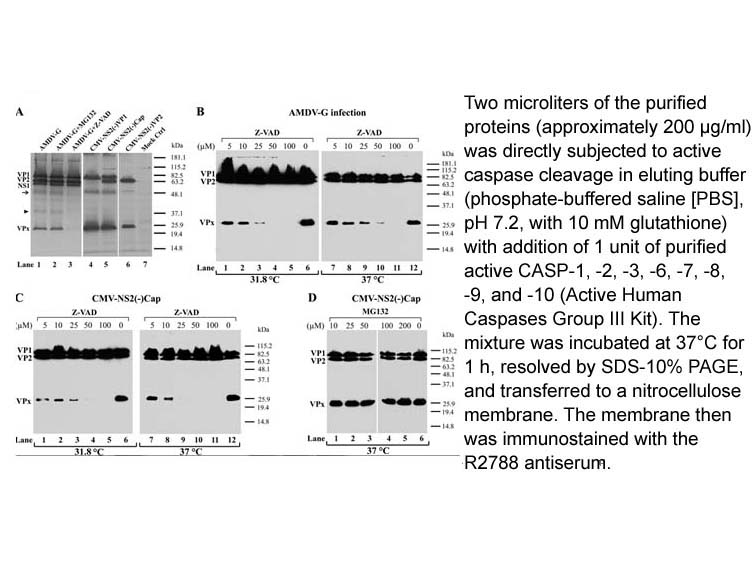 Features & Properties
| | |
| --- | --- |
| Shipping | Gel pack |
| Storage Conditions | Store at -70°C. |
Storage
Store at -70°C.
Overview
| | |
| --- | --- |
| Kit components | Recombinant Caspase-6 Recombinant Caspase-8 Recombinant Caspase-9 Recombinant Caspase-10 |