Background
Cyclic adenosine monophosphate (cAMP) is a second messenger that plays an important role in intracellular signal transduction and is synthesized from ATP by adenylate cyclase.
 The cAMP Direct Immunoassay Kit (Colorimetric) provides a highly sensitive and convenient way for detection of cAMP level in various biological samples based on direct competitive immunoassay and colorimetric method. The recombinant Protein G coated 96-well plate is utilized to efficiently anchor cAMP polyclonal antibody on the plate. After incubation and washing, the amount of cAMP-HRP bound to the plate can be easily determined by reading HRP activity at OD450 nm. The intensity of OD450 nm is inversely proportional to the concentration of cAMP in samples. In addition, the assay provides a new acetylation method that significantly improves detection sensitivity. The assay can detect ~0.1-10 pmol/5 μL (or ~ 0.02-2 μM) cAMP levels.
Features & Properties
| | |
| --- | --- |
| Features | Fast and convenient; Simple procedure; The assay is sensitive, stable and high-throughput adaptable; The kit provides a new acetylation procedure to improve detection sensitivity significantly. |
| Shipping | Gel pack. |
| Storage Conditions | Store at -20°C. |
Quality Control
Quality Control & DataSheet
View current batch:
Related Biological Data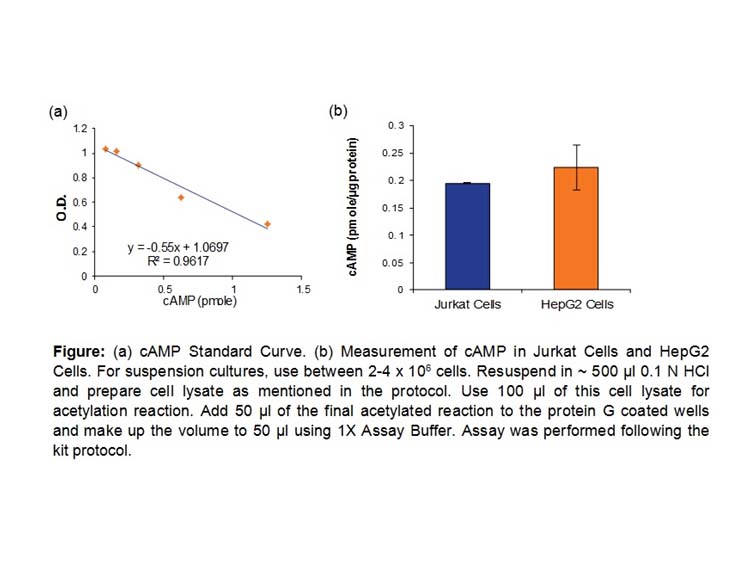 Related Biological Data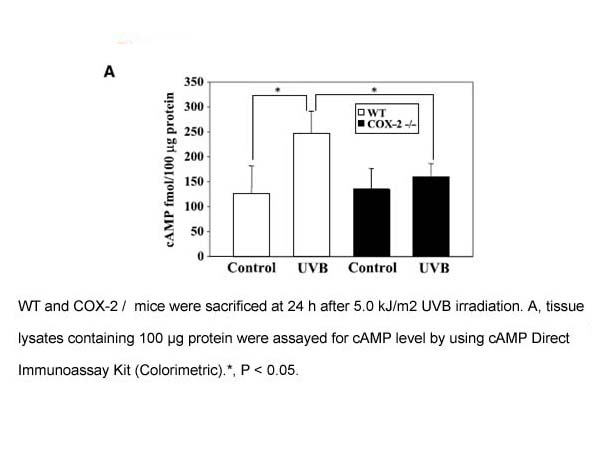 Related Biological Data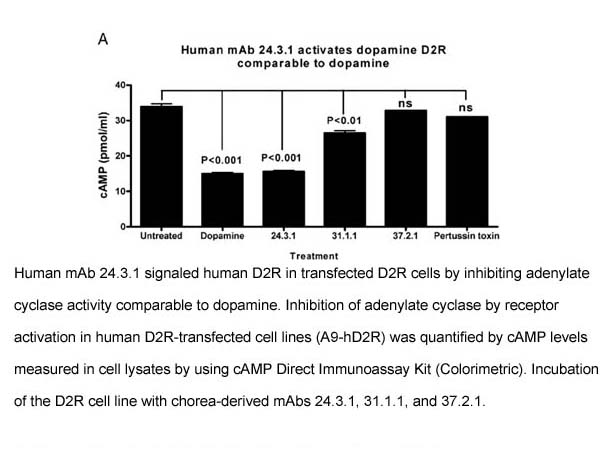 Related Biological Data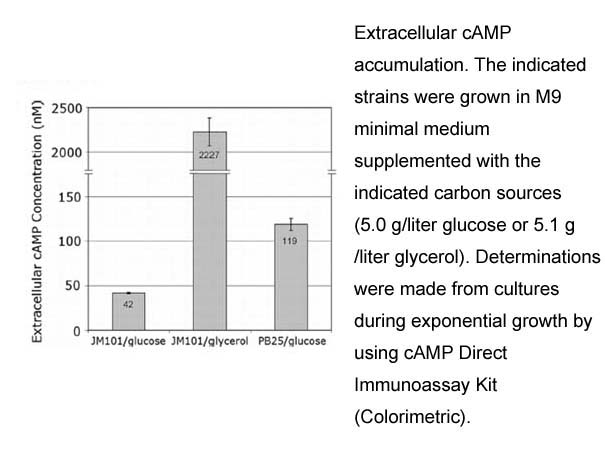 Storage
Store at -20°C.
Overview
| | |
| --- | --- |
| Kit components | 10X cAMP Assay Buffer, Standard cAMP (10 nmol), Neutralizing Buffer, Acetylating Reagent A, Acetylating Reagent B, Rabbit Anti-cAMP pAb, HRP Developer, Protein G Coated Plate |