Background
Vorinostat (suberoylanilide hydroxamic acid, SAHA) is a histone deacetylase inhibitor (HDACi), that plays key roles in epigenetic or non-epigenetic regulation, inducing growth arrest, differentiation and apoptosis of tumor cells.[1] Vorinostat is a small molecular with the formular of C14H20N2O3 and molecular weight of 264.3. The major mechanism of HDACi-induced apoptosis is the activation of the intrinsic apoptotic pathway. HDACi can activate the intrinsic apoptotic pathway by releasing of cytochrome c from mitochondria and regulating of Bcl-2 family expression.[2]
Reference
[1] Hui-ming Z, Qian-hai D, Wei-ping C, Ru-bin L. Vorinostat, a HDAC inhibitor, showed anti-osteoarthritic activities through inhibition of iNOS and MMP expression, p38 and ERK phosphorylation and blocking NF-kB nuclear translocation. International Immunopharmacology. 2013, 17. 329-335.
[2] Norihisa U, Sayaka K, Hisanori M, Katsuhiko Y, Airo T. Requirement of p38 MAPK for a cell-death pathway triggered by vorinostat in MDA-MB-231 human breast cancer cells. Cancer Letters. 2012, 315. 112-121.
Product Citation
Chemical Properties
| | |
| --- | --- |
| Physical Appearance | A solid |
| Storage | Store at -20°C |
| M.Wt | 264.3 |
| Cas No. | 149647-78-9 |
| Formula | C14H20N2O3 |
| Synonyms | SAHA, suberoylanilide hydroxamic acid, Suberanilohydroxamic acid, SAHA cpd |
| Solubility | insoluble in EtOH; insoluble in H2O; ≥4.41 mg/mL in DMSO |
| Chemical Name | N'-hydroxy-N-phenyloctanediamide |
| SDF | Download SDF |
| Canonical SMILES | C1=CC=C(C=C1)NC(=O)CCCCCCC(=O)NO |
| Shipping Condition | Ship with blue ice, or upon other requests. |
| General tips | For obtaining a higher solubility, please warm the tube at 37°C and shake it in the ultrasonic bath for a while. We do not recommend long-term storage for the solution, please use it up soon. |
Protocol
Cell experiment: [1]

Cell lines

Human cutaneous T-cell lymphomas (CTCL) cell lines

Preparation method

The solubility of this compound in DMSO is >10 mM. General tips for obtaining a higher concentration: Please warm the tube at 37°C for 10 minutes and/or shake it in the ultrasonic bath for a while.Stock solution can be stored below -20°C for several months.

Reaction Conditions

IC50: 0.146 μM (HH)、2.062 μM (HuT)、78 2.697 μM (MJ)、1.375 μM (MylA)、1.510 μM (SeAx); 72h

Applications

Vorinostat dose-dependently reduced cell proliferation with IC50 values of 0.146 μM, 2.062 μM, 2.697 μM, 1.375 μM and 1.510 μM in HH, HuT78, MJ, MylA and SeAx cells, respectively.

Animal experiment : [2]

Animal models

C57BL/6 mice bearing Eμ-myc lymphomas

Dosage form

C57BL/6 mice bearing Eμ-myc lymphomas were injected with vorinostat (200 mg/kg i.p.) and lymphoma cells were harvested after the indicated time points. The percentage of tumor cells in the lymph node of C57BL/6 mice bearing Eμ-myc lymphomas treated with vorinostat was determined by FACS analysis.

Applications

Vorinostat induced a marked accumulation of Eμ-myc lymphomas displaying DNA fragmentation in vivo.

Other notes

Please test the solubility of all compounds indoor, and the actual solubility may slightly differ with the theoretical value. This is caused by an experimental system error and it is normal.

References:

[1] Wozniak M B, Villuendas R, Bischoff J R, et al. Vorinostat interferes with the signaling transduction pathway of T cell receptor and synergizes with PI3K inhibitors in cutaneous T-cell lymphoma. haematologica, 2010: haematol. 2009.013870.

[2] Lindemann R K, Newbold A, Whitecross K F, et al. Analysis of the apoptotic and therapeutic activities of histone deacetylase inhibitors by using a mouse model of B cell lymphoma. Proceedings of the National Academy of Sciences, 2007, 104(19): 8071-8076.
Biological Activity
Description
Vorinostat (suberoylanilide hydroxamic acid, SAHA) is an inhibitor of HDAC with IC50 of ~10 nM.
Targets
HDAC
IC50
~10 nM
Quality Control
Quality Control & MSDS
View current batch:
Chemical structure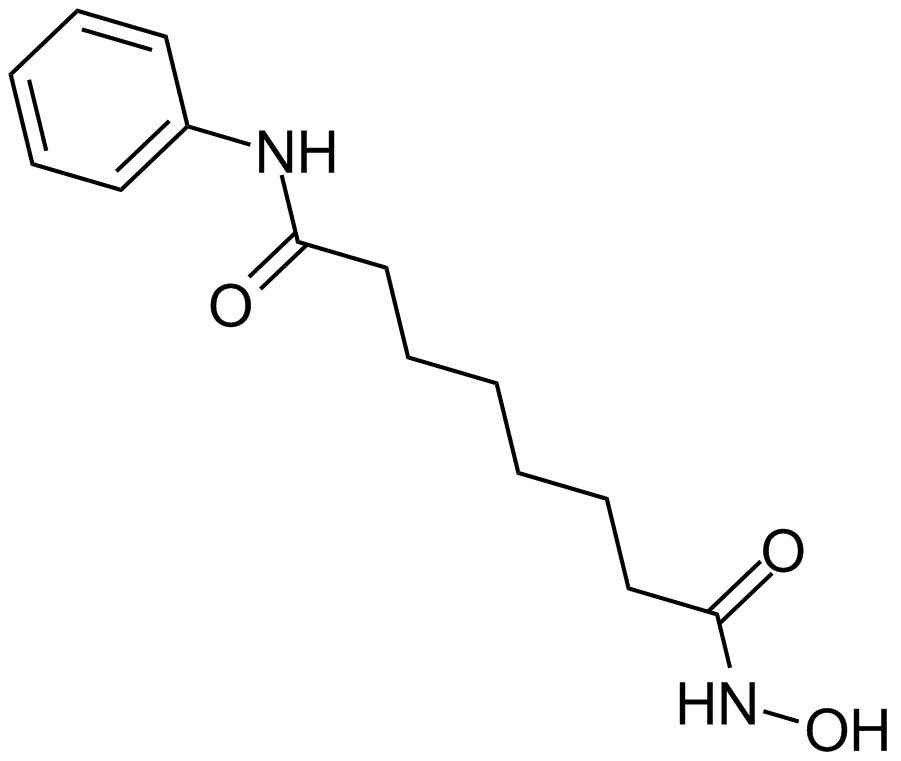 Related Biological Data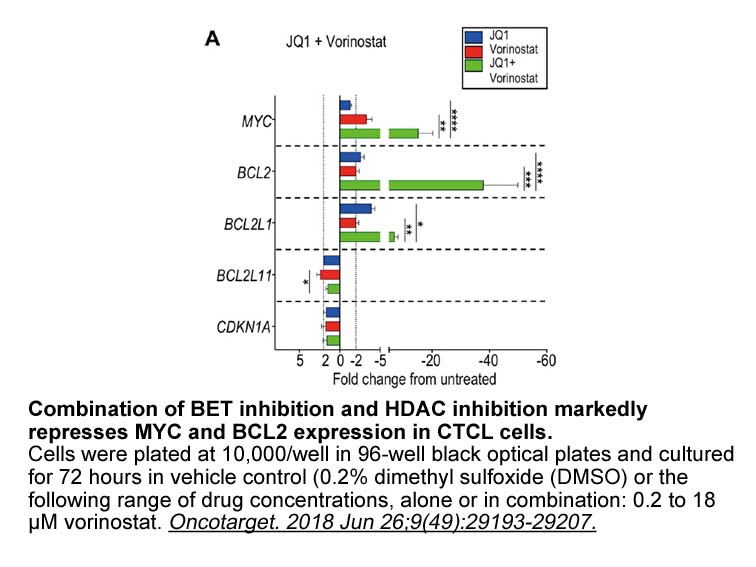 Related Biological Data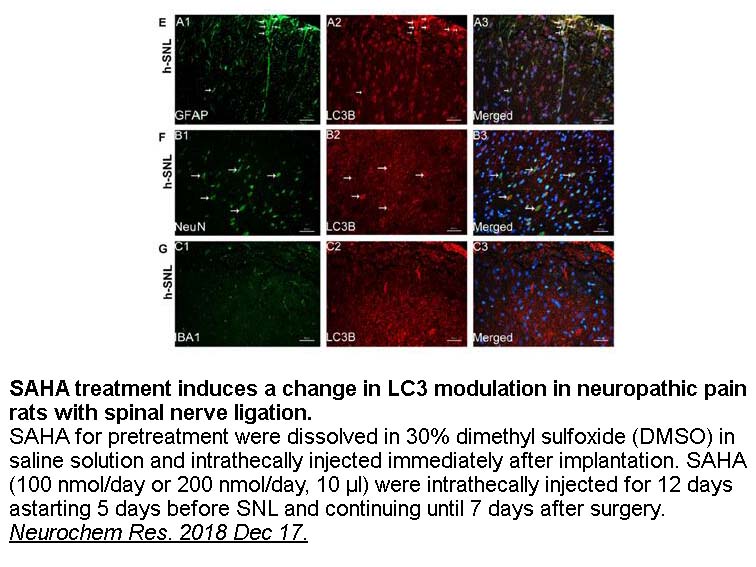 Related Biological Data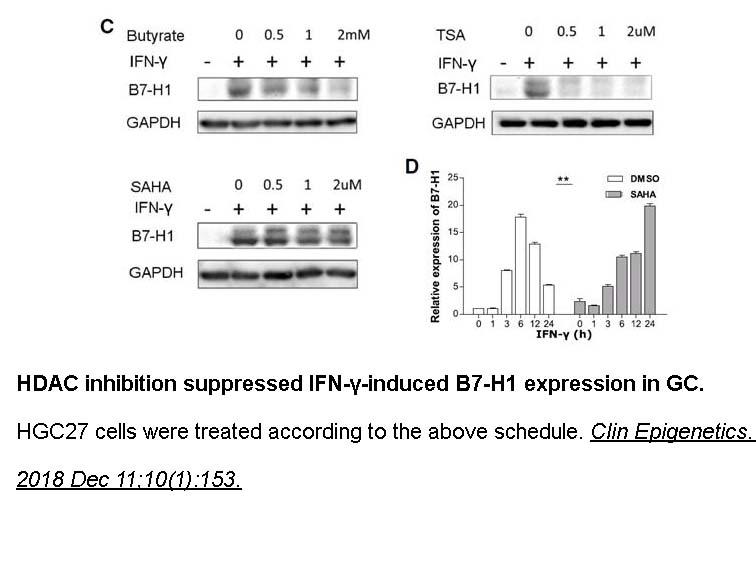 Related Biological Data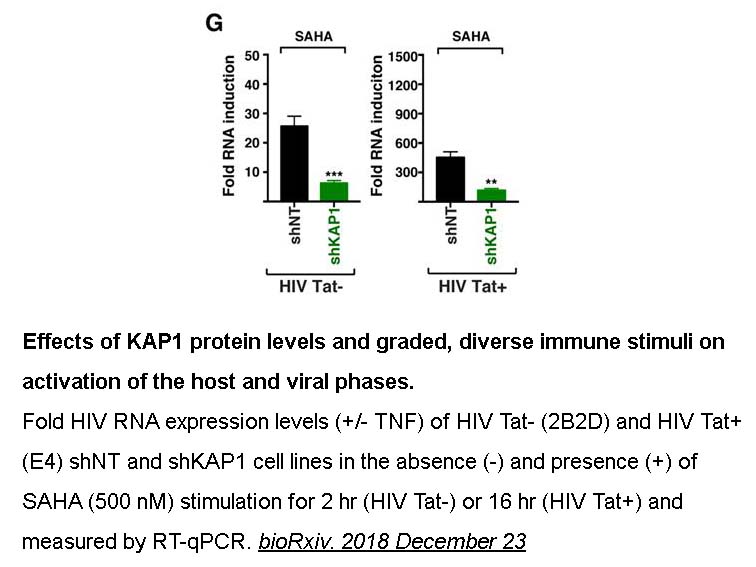 Related Biological Data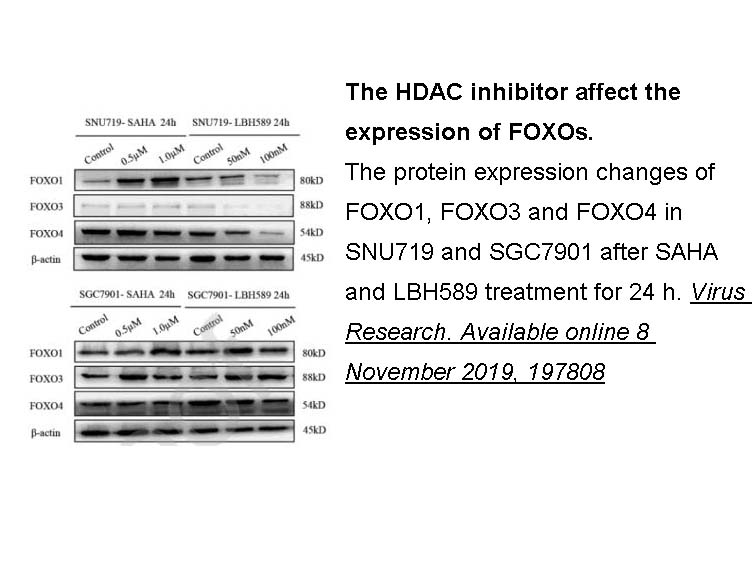 Related Biological Data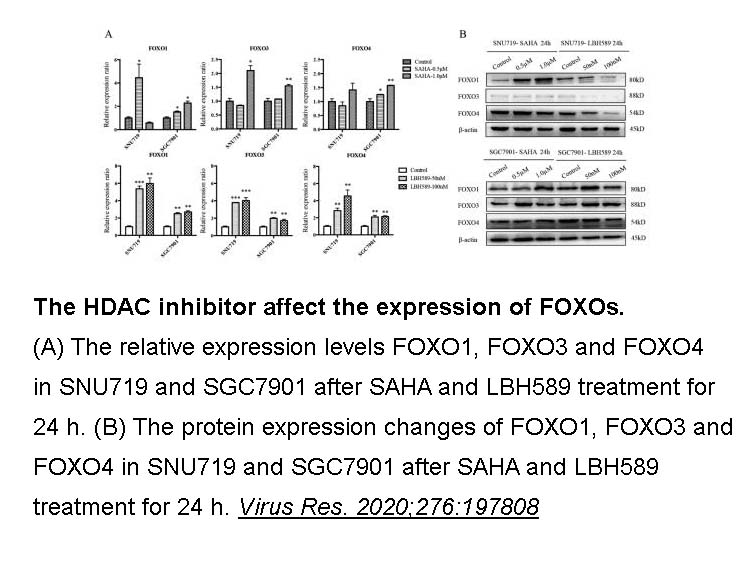 Related Biological Data