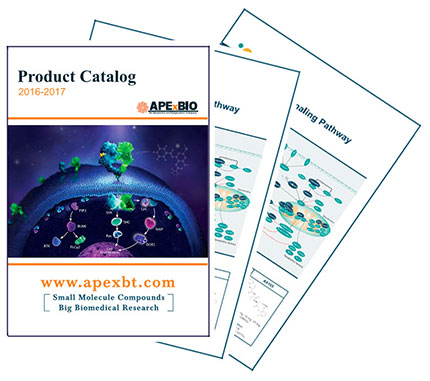 * Structure, biological information and experimental
data for 303 inhibitors, 225 kits, 57 proteins and 33 peptides.
* Detail technical information to help you to choose inhibitors
targeting specific proteins.
* IC50 and Ki value table for comparing the inhibitor
efficiency to different protein isoforms.
* 21 Signaling pathway maps with targeted inhibitors.
* Discover the newest inhibitors targeting specific
pathways with biological information, product citations
and clinical trial data.
* Hot product lists help you to choose the most
popular inhibitors using in the scientific studies.
Request print version
Product Catalog
Inhibitor Catalog
Please fill in all of your details to ensure that the hardcopy is * Indicates a Required Field sent to the correct address.