Background
Placenta Growth Factor-2 (PLGF-2) is an angiogenic factor produced in umbilical vein endothelial cells and placenta. PLGF-2 plays important roles in angiogenesis and endothelial cell growth. PLGF-2 signals through the VEGFR-1/FLT1 receptor and stimulates endothelial cell proliferation and migration. PLGF-2 also signals through Neuropilin (NP-1) in a heparin-dependent manner.
 Recombinant human PLGF-2 is produced in E. coli as a homodimer containing 2 × 153 amino acids and having a total molecular mass of 36 kDa.
Biological Activity
The PLFG-2 is fully biologically active when compared with standards. Recombinant human PIGF-2 can bind to immobilized rh-sFlt-1 (100 ng/well) with linear range at 0.3-10 ng/ml.
Quality Control
Quality Control & DataSheet
View current batch:
Purity: ≥90%, by SDS-PAGE and HPLC.
Endotoxin Level:<0.1 ng/μg
Related Biological Data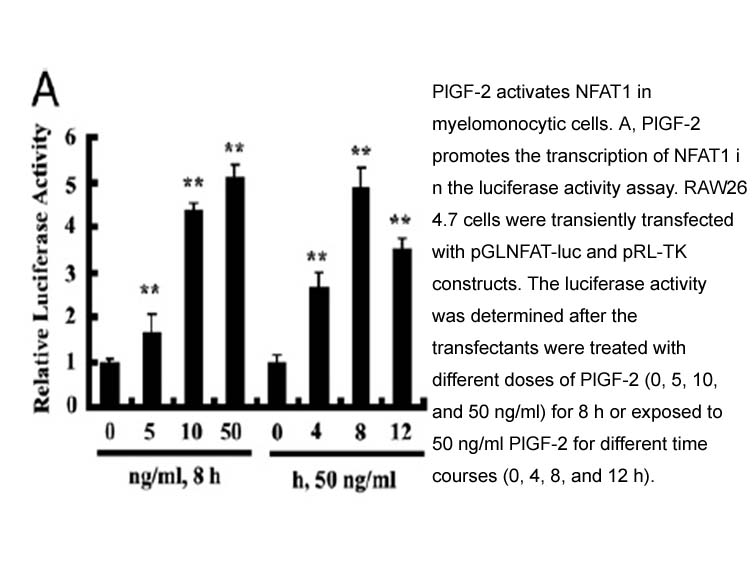 Related Biological Data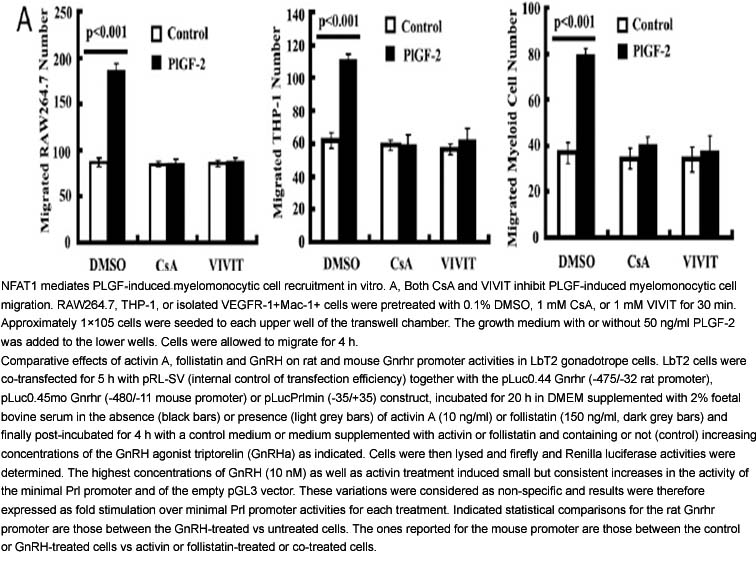 Description
Gene ID:
5228
Accession #:
AAB30462
Alternate Names:
Placenta Growth Factor-2, PGFL.
Source:
Escherichia Coli.
M.Wt:
18.0 kDa
Appearance:
Lyophilized protein
Storage:
Store at -20°C
Formulation:
SSterile filtered and lyophilized with no additives.
Solubility:
Reconstitute the protein in sterile 20 mM acetic acid to a concentration of 0.1-1.0 μg/μl. The solution can then be diluted into other aqueous buffer and stored at 4℃ for 1 week or -20℃ for future use.
Shipping Condition:
Blue ice.
Handling:
Centrifuge the vial prior to opening.
Usage:
For Research Use Only! Not to be used in humans.