Background
MK-0752 is a potent gamma secretase inhibitor in clinical development (IC50 ~50 nM). Gamma secretase is an important component in the NOTCH cleavage machinery that catalyzes the cleavage of receptor protein substrates within their transmembrane domain. Inhibition of Notch inhibits BC cell proliferation in vitro. Notch signaling requires gamma secretase, which cleaves Notch, releasing the Notch intracellular domain (NICD) to activate transcription of target genes. NOTCH signaling plays an important role in normal tissue development, cell fate determination, proliferation, and survival. NOTCH signaling is activated following the binding of cognate ligands that include Delta1, Delta2, and Delta3 and Jagged1 and Jagged2.
Reference
I. E. Krop, M. Kosh, I. Fearen, J. Savoie, A. Dallob, C. Matthews, J. Stone, E. Winer, S. J. Freedman and P. Lorusso. Phase I pharmacokinetic (PK), and pharmacodynamic (PD) trial of the novel oral Notch inhibitor MK-0752 in patients (pts) with advanced breast cancer (BC) and other solid tumors. J Clin Oncol (Meeting Abstracts) June 2006 vol. 24 no. 18_suppl 10574.
Maryam Fouladi, Clinton F. Stewart, James Olson, Lars M. Wagner, Arzu Onar-Thomas, Mehmet Kocak, Roger J. Packer, Stewart Goldman, Sridharan Gururangan, Amar Gajjar, Tim Demuth, Larry E. Kun, James M. Boyett and Richard J. Gilbertson. Phase I Trial of MK-0752 in Children With Refractory CNS Malignancies: A Pediatric Brain Tumor Consortium Study. JCO September 10, 2011 vol. 29 no. 26 3529-3534
Product Citation
Chemical Properties
| | |
| --- | --- |
| Storage | Store at -20°C |
| M.Wt | 442.9 |
| Cas No. | 471905-41-6 |
| Formula | C21H21ClF2O4S |
| Synonyms | MK 0752, MK0752 |
| Solubility | ≥22.15 mg/mL in DMSO, ≥48.8 mg/mL in EtOH with ultrasonic,insoluble in H2O |
| Chemical Name | 3-[4-(4-chlorophenyl)sulfonyl-4-(2,5-difluorophenyl)cyclohexyl]propanoic acid |
| SDF | Download SDF |
| Canonical SMILES | C1CC(CCC1CCC(=O)O)(C2=C(C=CC(=C2)F)F)S(=O)(=O)C3=CC=C(C=C3)Cl |
| Shipping Condition | Evaluation sample solution: ship with blue ice. All other available sizes: ship with RT, or blue ice upon request. |
| General tips | For obtaining a higher solubility, please warm the tube at 37°C and shake it in the ultrasonic bath for a while. Stock solution can be stored below -20°C for several months. |
Protocol
Cell experiment: [1]

Cell lines

SH-SY5Y cells

Preparation method

The solubility of this compound in DMSO is >10 mM. General tips for obtaining a higher concentration: Please warm the tube at 37 °C for 10 minutes and/or shake it in the ultrasonic bath for a while.Stock solution can be stored below -20°C for several months.

Reaction Conditions

IC50: 5 nM.

Applications

As a moderately potent γ-secretase inhibitor, MK-0752 inhibited the production of Aβ40 in a dose-dependent manner with an IC50 of 5 nM in human SH-SY5Y cells.

Animal experiment : [1]

Animal models

Male CMP rhesus monkeys

Dosage form

Oral administration, 60 mg/kg and 240mg/kg

Applications

Oral administration of MK-0752 demonstrated a dose-related reduction of Aβ levels. After 48 h, the Aβ levels with 240mg/kg treatment only recovered to 50%of baseline, while the 60mg/kg treatment group reached baseline at 30 h without overshoot. Plasma Aβ levels rebounded above baseline after MK-0752 inhibition (60 mg/kg, h 33–48).

Other notes

Please test the solubility of all compounds indoor, and the actual solubility may slightly differ with the theoretical value. This is caused by an experimental system error and it is normal.

References:

[1] Cook J J, Wildsmith K R, Gilberto D B, et al. Acute γ-secretase inhibition of nonhuman primate CNS shifts amyloid precursor protein (APP) metabolism from amyloid-β production to alternative APP fragments without amyloid-β rebound[J]. The Journal of Neuroscience, 2010, 30(19): 6743-6750.
Biological Activity
| | | | | | | |
| --- | --- | --- | --- | --- | --- | --- |
| Targets | γ-secretase | | | | | |
| IC50 | 5 nM | | | | | |
Quality Control
Quality Control & MSDS
View current batch:
Chemical structure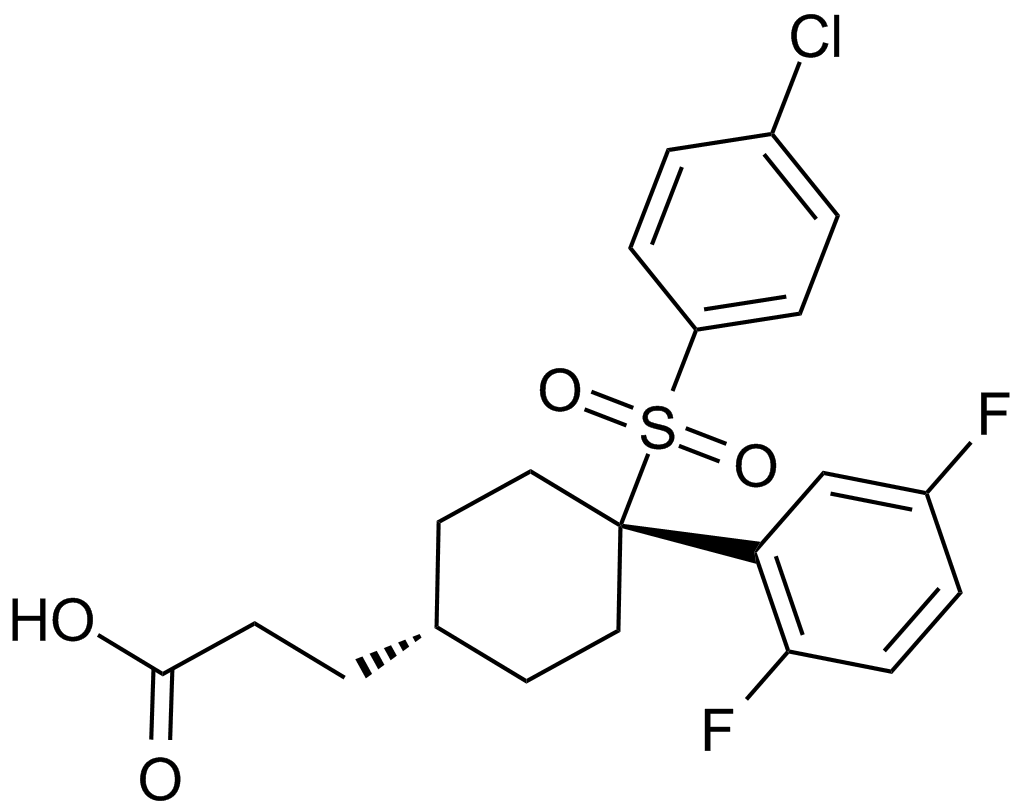 Related Biological Data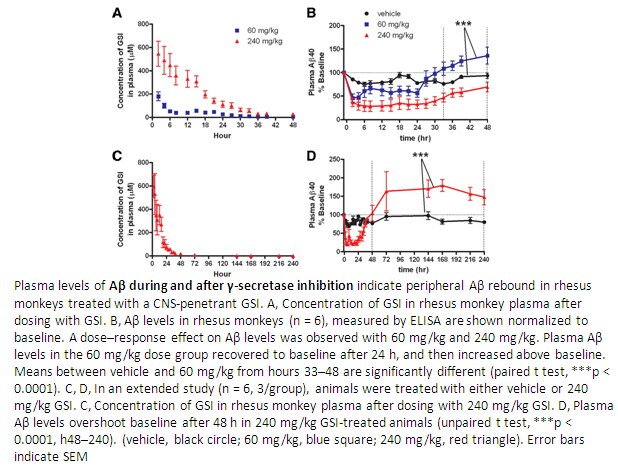 Related Biological Data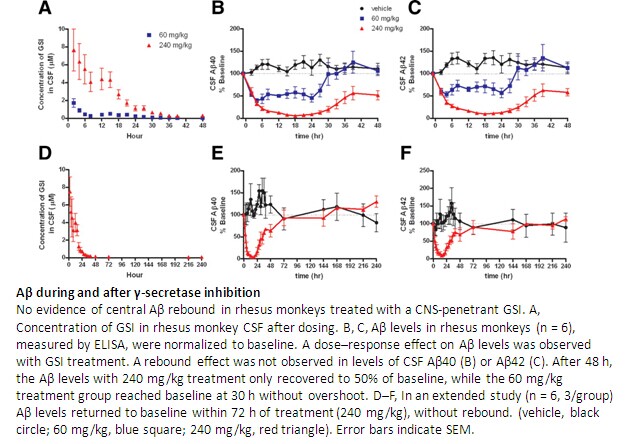 Related Biological Data