Quality Control
Quality Control & DataSheet
View current batch:
Related Biological Data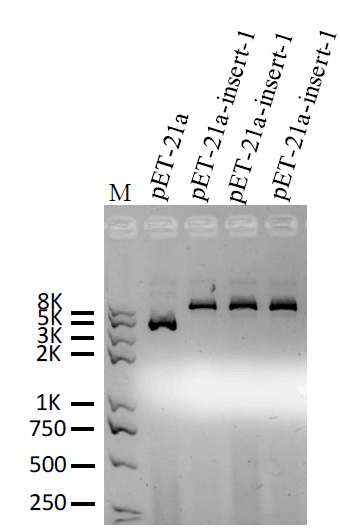 Related Biological Data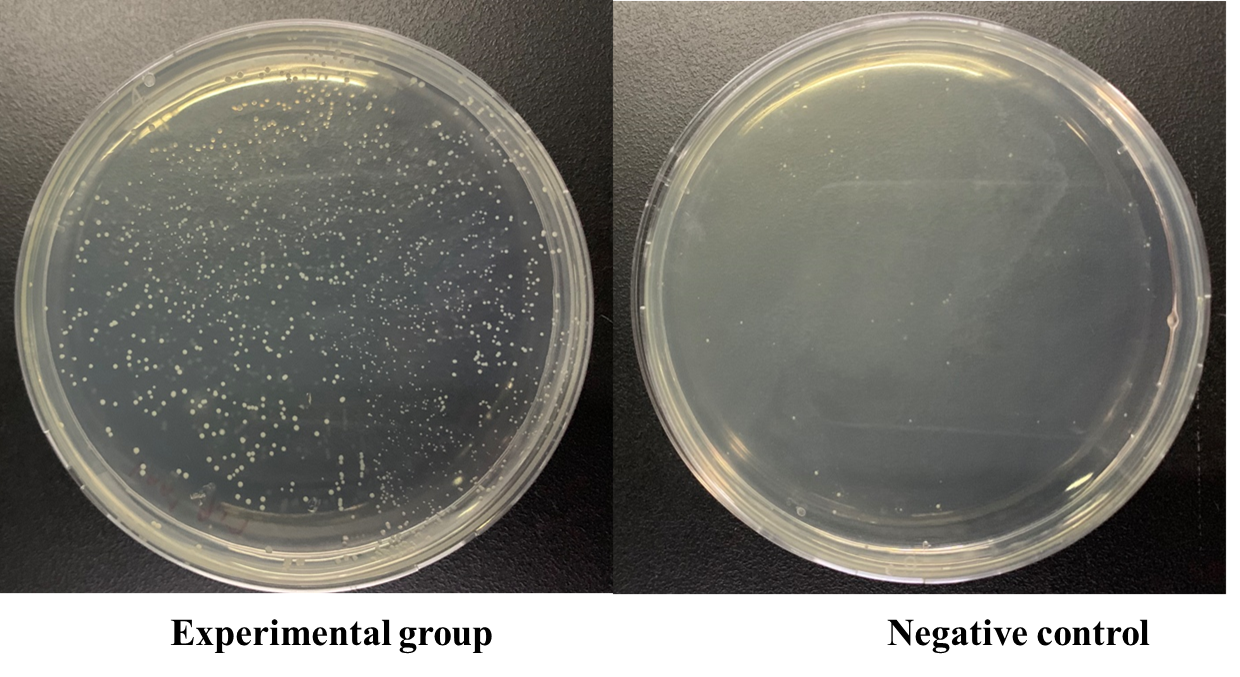 Protocol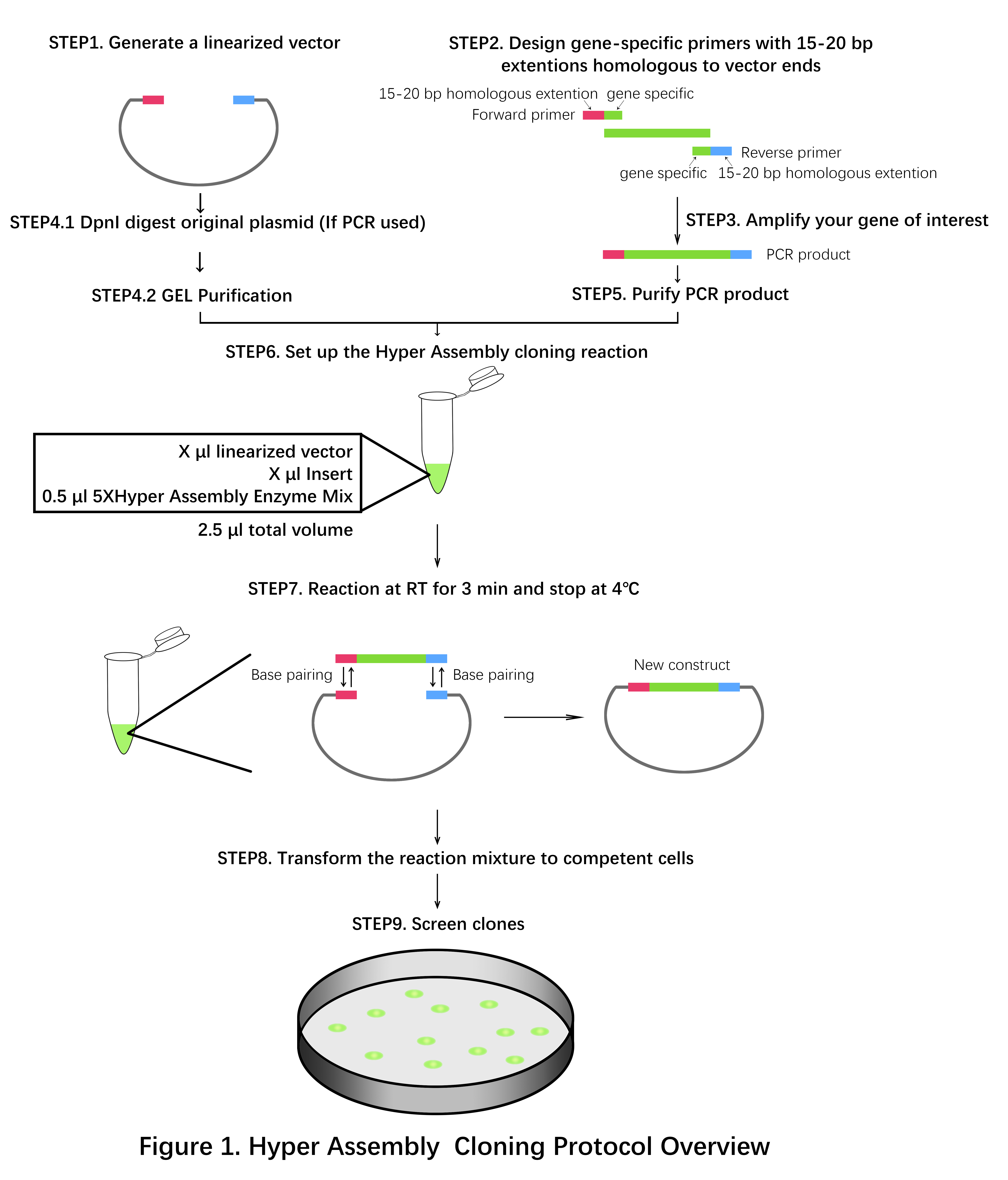 Components and Storage
Component
Size
Volume
Storage

5X Hyper Assembly Enzyme Mix

25 rxns
12.5 μL

Store at -20°C

50 rxns
25 μL
100 rxns
50 μL
DpnI
20,000 units/ml
5 µl
Description
Hyper Assembly Cloning Kit is designed for fast, directional cloning of one or more target fragment of DNA into any vector. This method employs the 3'-5' exonuclease activity of Hyper Assembly Enzyme to get 15-20 nt complementary arms at the ends of PCR-generated inserts and linearized vectors, then fuse the DNA fragments to get the recombinant vectors. These 15-20 bp overlaps can be engineered by designing primers for amplification of the desired sequences.
• Clone any insert into any location within any vector you choose
• Efficiently clone a broad range of fragment sizes
• Clone multiple DNA fragments simultaneously into any vector in a single reaction
• No restriction digestion, phosphatase treatment, or ligation required
Storage
Store at -20°C.