Background
Human stromal cell-derived factor-1 (SDF-1α) is a member of the CXCL chemokine family that signals through the CXCR4 receptor. CXCL12 is strongly chemotactic for lymphocytes and induce migration of CD34+ stem cells. In cells expressing the CXCR4 receptor, CXCL12 exerts HIV-suppressive activity.
The mature SDF-1α protein is the product of alternative splicing of the SDF-1 gene and contains 68 amino acid residues. Human and murine SDF-1 proteins act across species. Recombinant human SDF-1α is an 8.0 kDa protein containing 68 amino acid residues with N-terminus His-tag.
Biological Activity
Determined by its ability to chemoattract human peripheral T cells activated with PHA and IL-2 using a concentration range of 20-80 ng/ml.
Quality Control
Quality Control & DataSheet
View current batch:
Purity: ≥98%, by SDS-PAGE and HPLC.
Endotoxin Level:< 0.1 ng/μg
Related Biological Data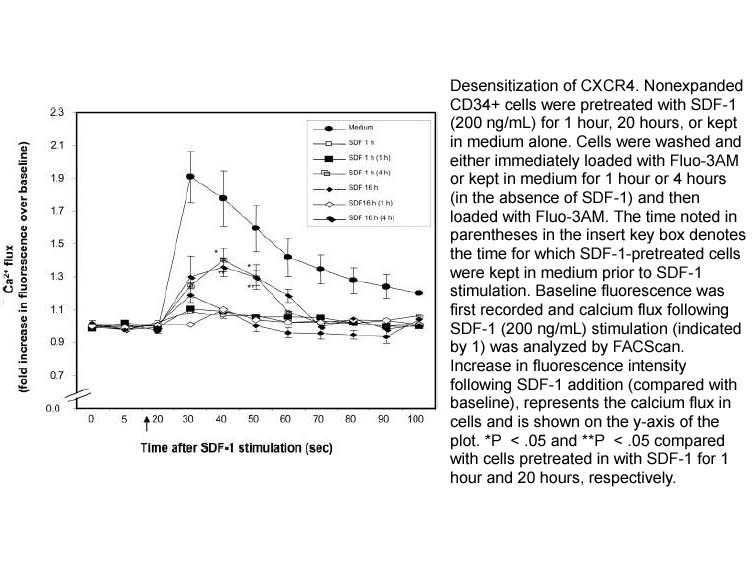 Related Biological Data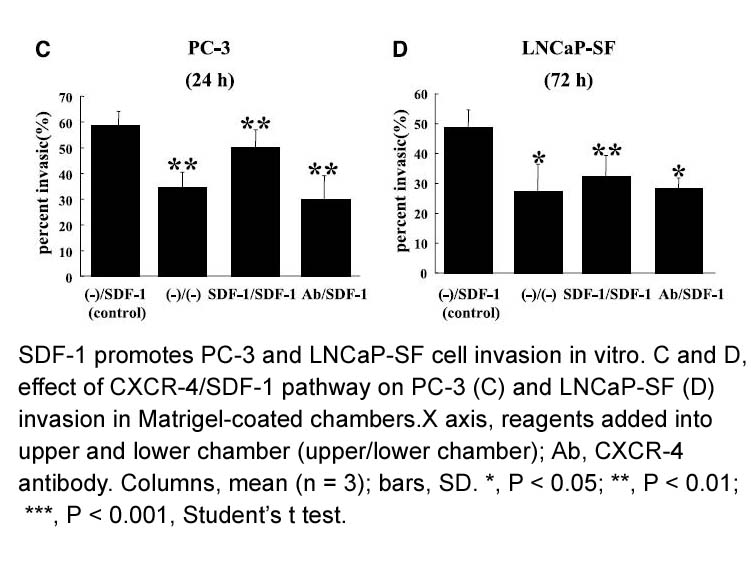 Description
Gene ID:
6387
Accession #:
P48061
Alternate Names:
SDF1A, Human SDF-1alpha, h-SDF-1alpha, SDF-1alpha, SDF1alpha,SDF 1alpha, rh-SDF-1alpha, recombinant human SDF-1alpha, recombinant SDF-1alpha, SDF.
Source:
Escherichia Coli.
M.Wt:
8.0 kDa
Appearance:
Lyophilized protein
Storage:
Store at -20°C
Formulation:
Sterile filtered and lyophilized with no additives.
Solubility:
Reconstitute in water to a concentration of 0.1-1.0 mg/ml. This solution can then be diluted into other aqueous buffers and stored at 4°C for 1 week or -20°C for future use.
Shipping Condition:
Gel pack.
Handling:
Centrifuge the vial prior to opening.
Usage:
For Research Use Only! Not to be used in humans.