Background
A wide range of well-characterized bioactive molecules that covers various targets related to membrane transporter/ion channel, including ATPase, calcium channel and CFTR etc. Facilitate your research towards the insights of heart diseases, cystic fibrosis and immune disorders etc. Applicable in cellular assays, animal models and drug screenings etc.
Quality Control
Related Biological Data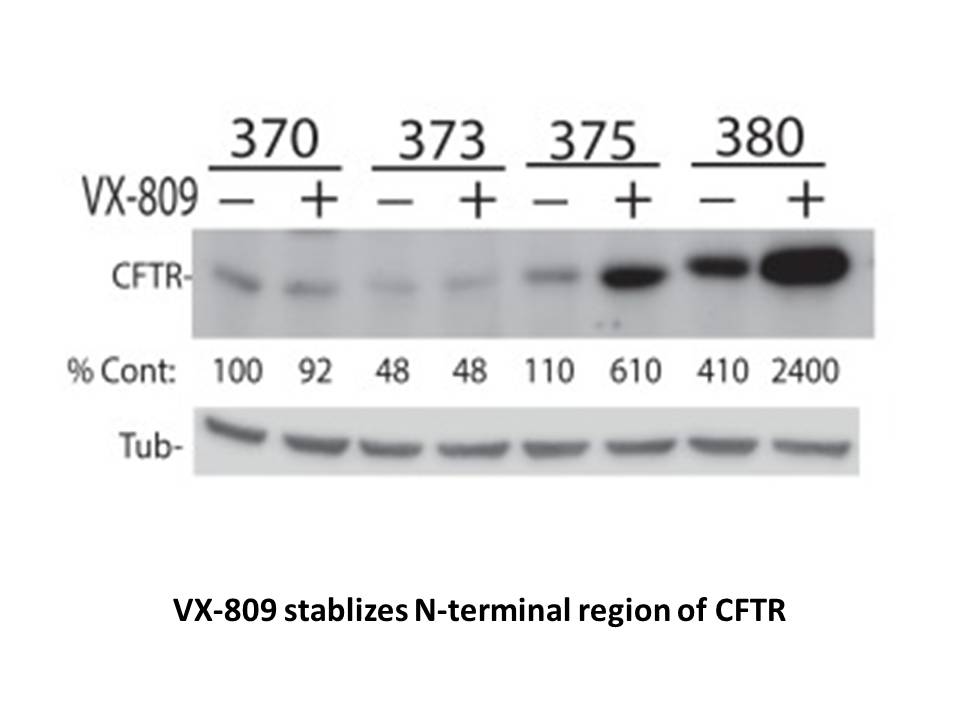 Related Biological Data

Ivacaftor inhibits mutant CFTR.
Related Biological Data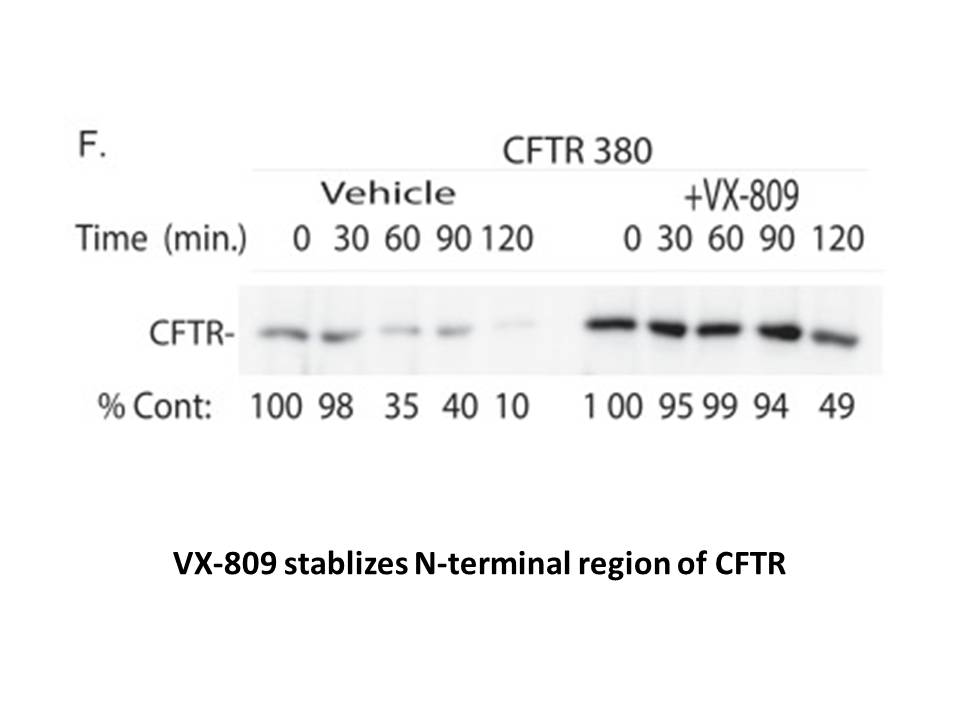 Advantages
Available in stock with overnight delivery and free shipping over $500 Cost-effective and competitive price to save your findings Potent, selective and cell-permeable in inhibiting or activating target molecules Diverse in chemical structure and route of administration (oral/i.m/i.v injection etc.) Detailed files describing potency, selectivity and applications etc. Supported by published data from top peer-reviewed journals Guaranteed high quality with NMR and HPLC validation
Featured Products of the Panel
Catalog No.
Product Name
Summary
Targets
CAS Number
Smiles
A8455
Nilvadipine
Potent calcium channel blocker
Membrane Transporter/Ion Channel|Calcium Channel
75530-68-6
CC1=C(C(C(=C(N1)C#N)C(=O)OC)C2=CC(=CC=C2)[N+](=O)[O-])C(=O)OC(C)C
A8351
VX-809
CFTR corrector
Membrane Transporter/Ion Channel|CFTR
936727-05-8
CC1=C(N=C(C=C1)NC(=O)C2(CC2)C3=CC4=C(C=C3)OC(O4)(F)F)C5=CC(=CC=C5)C(=O)O
A1855
Bumetanide
Inhibitor of Na+/K+/Cl- cotransporter
Membrane Transporter/Ion Channel|NKCC
28395-03-1
CCCCNC1=C(C(=CC(=C1)C(=O)O)S(=O)(=O)N)OC2=CC=CC=C2
A3100
(+)-MK 801
Potent NMDA antagonist
Membrane Transporter/Ion Channel|NMDA Receptor
70449-94-4
C[[email protected]]1(N2)C3=C(C=CC=C3)C[[email protected]@H]2C4=C1C=CC=C4
A3532
KN-93
CaMKII inhibitor,selective and competitive
Membrane Transporter/Ion Channel|P2X purinergic receptor
139298-40-1
CN(CC=CC1=CC=C(C=C1)Cl)CC2=CC=CC=C2N(CCO)S(=O)(=O)C3=CC=C(C=C3)OC
B7659
Psora 4
Potent KV1.3 channel blocker
Membrane Transporter/Ion Channel|Potassium Channel
724709-68-6
O=C1OC2=C(C=C1)C(OCCCCC3=CC=CC=C3)=C4C(OC=C4)=C2
B4798
Procainamide HCl
Na+ channel blocker; DNA methyltransferase 1 inhibitor
Membrane Transporter/Ion Channel|Sodium Channel
614-39-1
CCN(CC)CCNC(=O)C1=CC=C(C=C1)N.Cl
A8519
SB705498
TRPV1 antagonist,potent and selective
Membrane Transporter/Ion Channel|TRPV1
501951-42-4
C1CN(CC1NC(=O)NC2=CC=CC=C2Br)C3=NC=C(C=C3)C(F)(F)F
Download the Membrane Transporter-related Compounds Panel - XLSX Download the Membrane Transporter-related Compounds Panel - SDF
References