Background
Cabazitaxel(XRP6258; RPR-116258A) is a semi-synthetic derivative of the natural taxoid 10-deacetylbaccatin III with potential antineoplastic activity.
Product Citation
Chemical Properties
Protocol
Cell experiment [1]:

Cell lines

P-glycoprotein-expressing cell lines with chemotherapy resistance

Preparation method

The solubility of this compound in DMSO is > 22.3 mg/mL. General tips for obtaining a higher concentration: Please warm the tube at 37 °C for 10 minutes and/or shake it in the ultrasonic bath for a while. Stock solution can be stored below - 20 °C for several months.

Reacting condition

96 hrs

Applications

Cabazitaxel showed antiproliferative activity by decreasing the lag time of tubulin assembly and the rate of cold-induced microtubule depolymerization. In P-glycoprotein-expressing cell lines with resistance to taxanes (P388/TXT, Calc18/TXT and HL60/TAX) or to other chemotherapy agents (P388/DOX, P388/VCR and KBV1), Cabazitaxel was more effective than Docetaxel (IC50 ranges: Cabazitaxel, 0.013 ~ 0.414 mM; Docetaxel, 0.17 ~ 4.01 mM). Cabazitaxel showed relatively lower resistance factors (2 ~ 10) that those of Docetaxel (5 ~ 59).

Animal experiment [1]:

Animal models

Mice bearing Docetaxel-sensitive MA16/C adenocarcinomas

Dosage form

64.5, 40, 24.8 or 15.4 mg/kg; i.v.

Applications

In mice bearing Docetaxel-sensitive MA16/C adenocarcinomas, Cabazitaxel showed significant anti-tumor activity, inducing CRs in 80% of mice and displaying a log cell kill of 3.7 at the HNTD of 40 mg/kg. The maximum drug concentration in tumors was reached 15 mins after dosing. At 48 hrs after dosing, the concentration of Cabazitaxel in tumors was 40-fold higher than that in plasma.

Other notes

Please test the solubility of all compounds indoor, and the actual solubility may slightly differ with the theoretical value. This is caused by an experimental system error and it is normal.

References:

[1]. Vrignaud P, Sémiond D, Lejeune P, Bouchard H, Calvet L, Combeau C, Riou JF, Commeron A, Lavelle F, Bissery MC. Preclinical antitumor activity of cabazitaxel, a semisynthetic taxane active in taxane-resistant tumors. Clin Cancer Res. 2013 Jun 1;19(11):2973-83.
Quality Control
Quality Control & MSDS
View current batch:
Chemical structure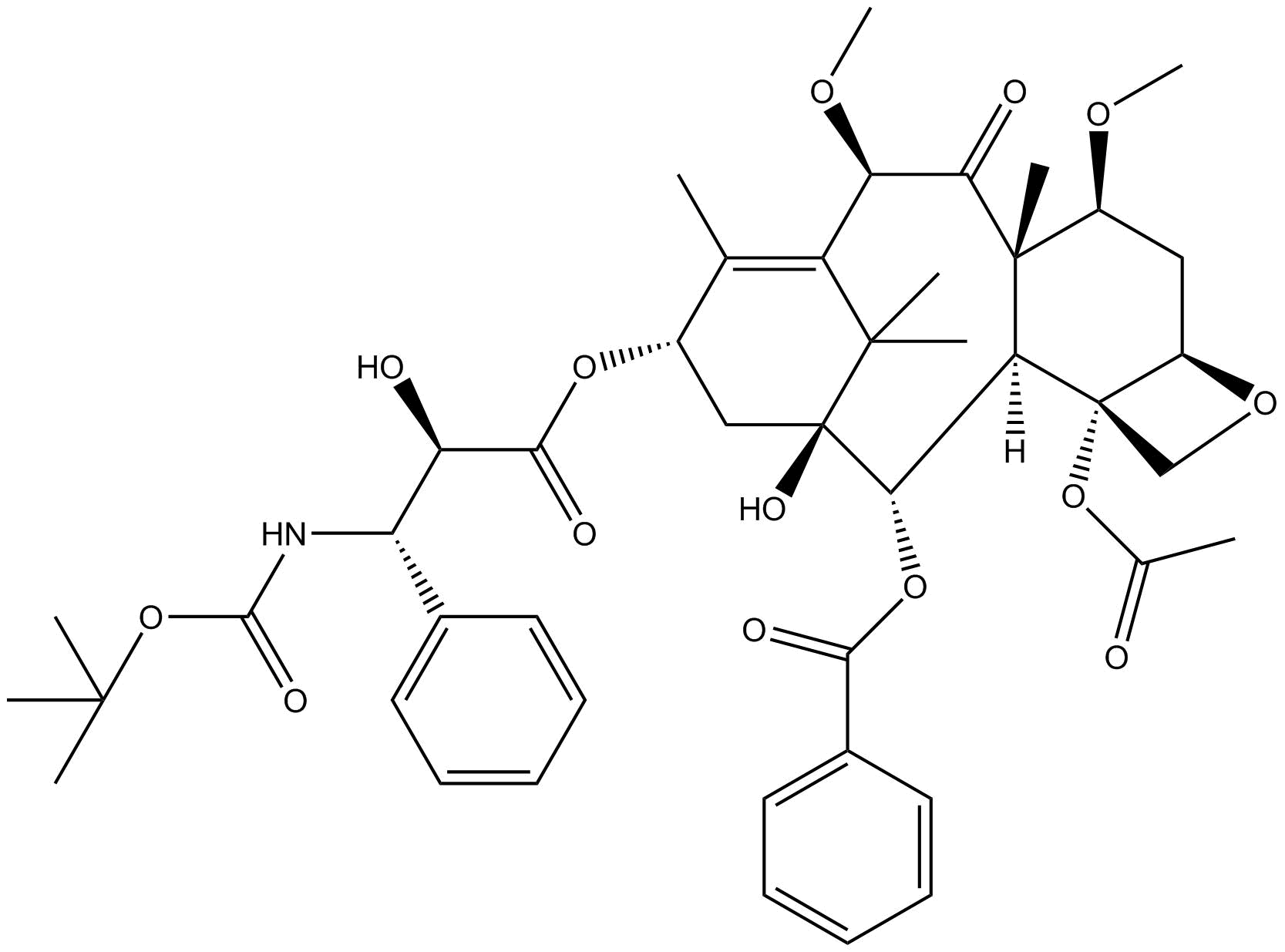 Related Biological Data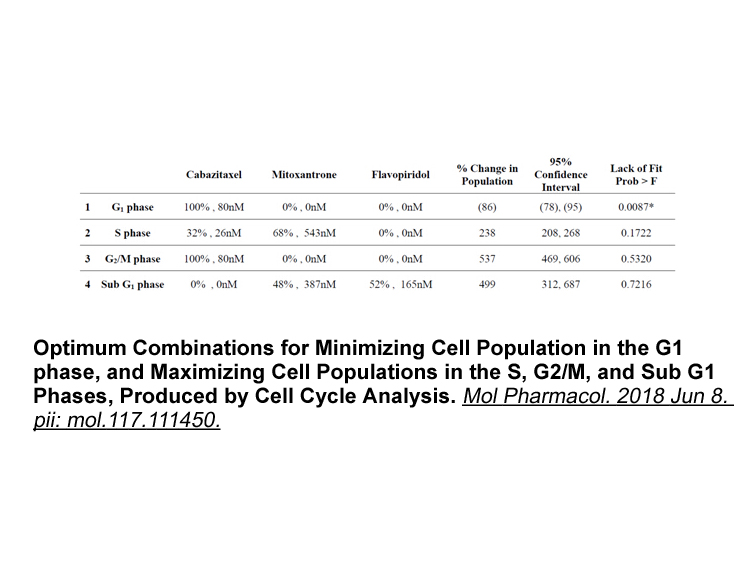 Related Biological Data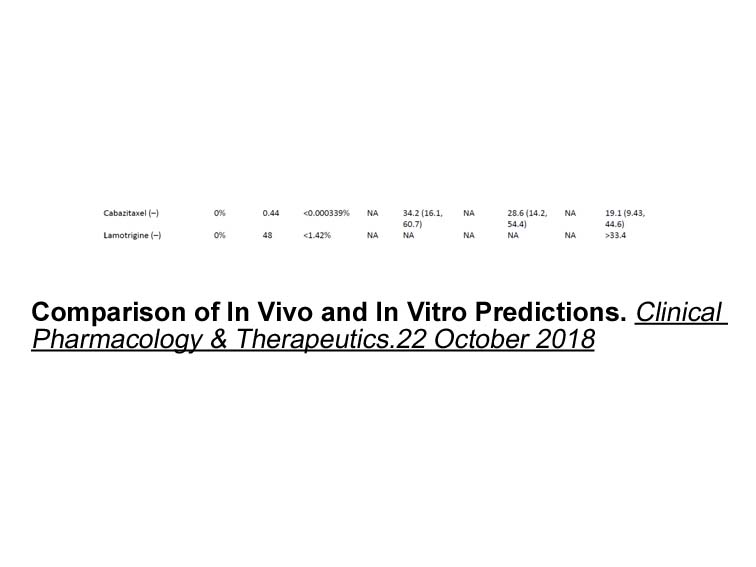 Related Biological Data